Happy Friday! It really is a "Happy Friday" over here, because people, we have kitchen progress! For some of the slowest diy'ers on the planet... we are stoked! Yep, stoked. Ready to see some beautiful pictures?
I posted these on IG: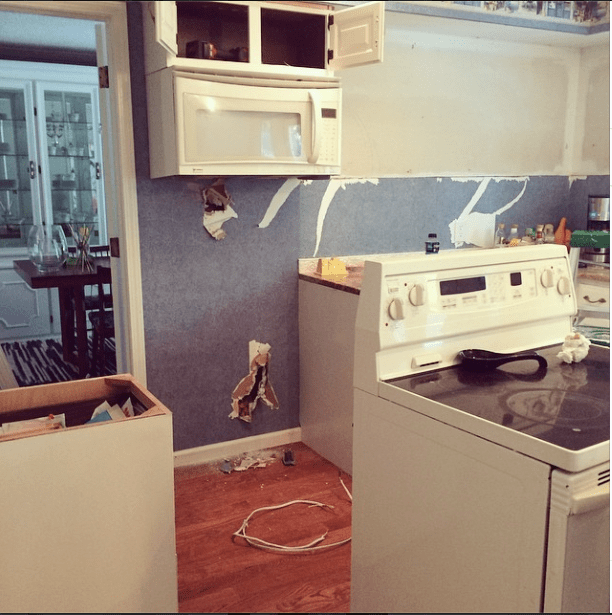 and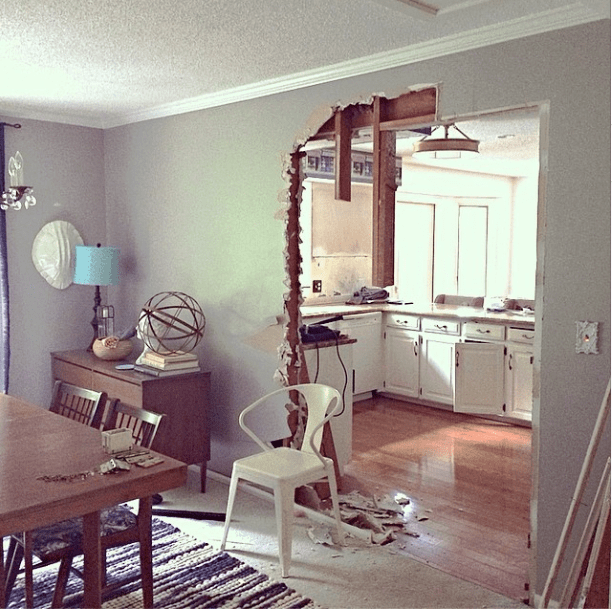 We had the electrician come over and move our 220 volt electrical to a different wall so that we could move the stove. I had him do a few other small electrical things while he was crawling around in the attic and the basement. The stove wire ended up being trickier than it should have been, so I'm glad we contracted that out. I think our total bill was $315. It took him and one of his guys around four hours to do everything, so I feel like that was money well spent. Luke and I are pretty confident with electrical now, but not so much with the larger voltage. We choose to go the safer route and pay it out and I'm happy that we did.
Now, we have the stove and fridge on the same wall. It's a bit cramped there, but I'm hoping, over time, I can figure out how to make it look more seamless. The bunk head will be coming down eventually and the cabinet between the stove and fridge will be raised to counter height. Both of those things should help that area look a bit less mis-matched.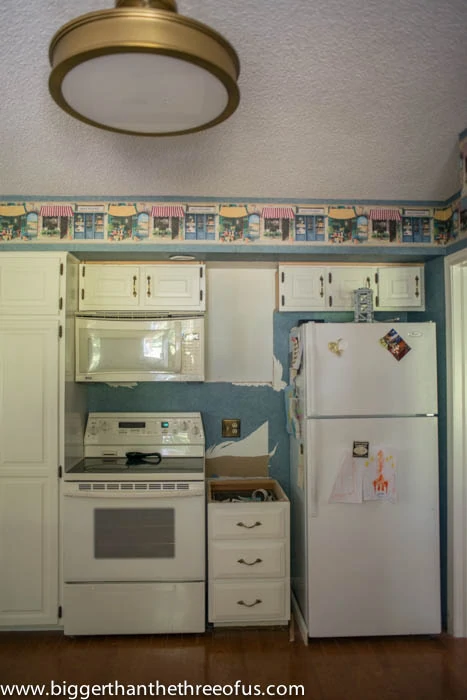 After the electrical was moved, we started demoing the wall. In the beginning, we were just having fun and taking a hammer to it. Neither one of us thought to hang plastic sheeting or anything and that was  a BIG mistake. The drywall dust got everywhere! Towards the end (the very end), Luke had the idea to staple thick sheeting up around the enclosure to contain the mess. Another thing he did, was score the area that we were taking out with a utility knife. Why we didn't think of this before, I have no idea. The drywall came out in large pieces after the scoring.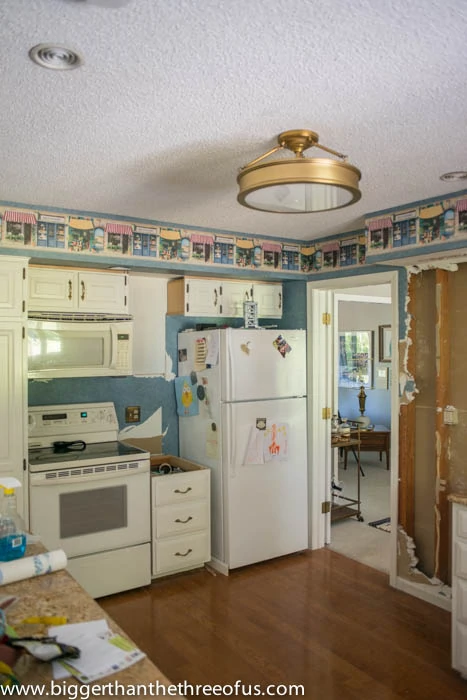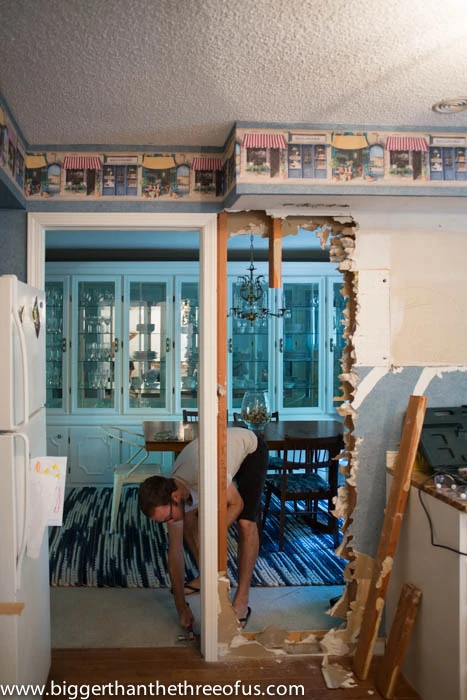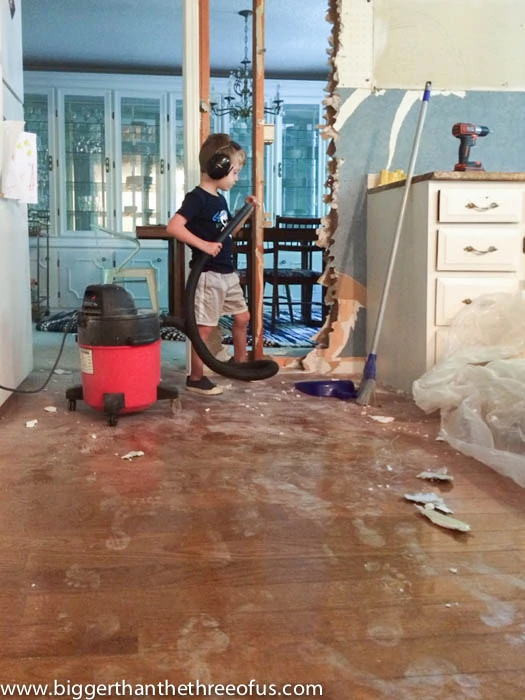 We got both 2x4's and the door jam completely out. We still need to widen the door to the edge of the cabinets (see above picture) and will have to remove one more 2x4 to do that. Next up is bunk head removal. Yay, for more dust and dirt. Ha.
Hope you all have a great weekend! We plan on having a bbq with friends and some downtime. Oh, and a Chiefs game of course.