These past six weeks have been so crazy. I know I say that a lot but it's so true. I'm working on giving myself grace and not worrying about how many amazing projects I'm busting out or not busting out. So, yep Life Lately has been crazy.
Greyson had his last day of Kindergarten. It was a bit of a sad day for me. He's grown so much this year and learned so much (good and bad)! I'm dreading the day when he doesn't want to give me cuddles or hang with Mommy and I know that day is not too far away. I was telling Luke the other day (or the other month) that being a parent is so interesting. In the younger years, you get so much in regards to physical affection. I'm curious to see how I do when the physical affection goes away. I'm pretty sure it will be a sad time around here. If you have an older boy, give me insight. Please. =)
Now, that school has been out for two weeks… I'm ready to pull my hair out. I know we will settle into a rhythm eventually, but getting to that point might be a bit hard.
Onto house stuff – first off, we refinanced our house. That was quite the process with the appraisal and newfound adventures (like finding mold in the basement – yuck!). But, we are on a 15 year note now with a fantastic interest rate. We used Sebonic Financial and I would definitely recommend them. I found them off of Zillow and the interest rate is under 3% which is just great! Luke and I struggle between loving our house and the area we are in vs the dream to just sell it all and travel. I think the selling it all will happen eventually, but now doesn't seem to be the right time. So, the hope is that we can get the house paid off within the next 10-12 years and then have the freedom to do what we want to do. If you want to be inspired by another blogger's financial independence – I loved this post.
Other house stuff – we still haven't moved all of our furniture back in. We work a bit on something everyday but still haven't gotten to all of it. For some weird reason, I'm not in a panic about it.
I am in a panic, or a frenzy, for finding the right rugs. It's kinda annoying how OCD I'm being about it.
I'm really loving one on ebay (I can't link to it, you might outbid me) and think I'm going to try to win it.
Also, I'm popping in to Anthro today (the closest one is about 3 hours) and plan on trying on this dress. It looks super cute on the model but you never know how it will look in real-life.
And just because I can't post without having a picture…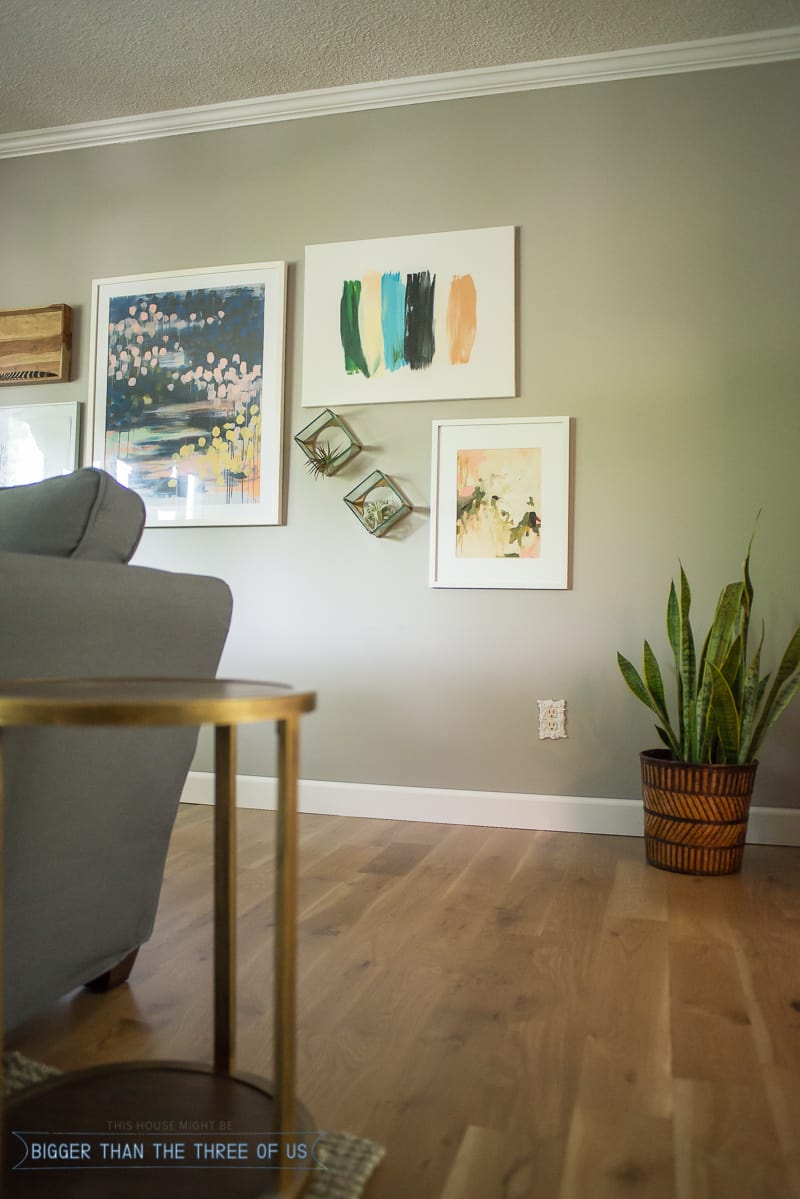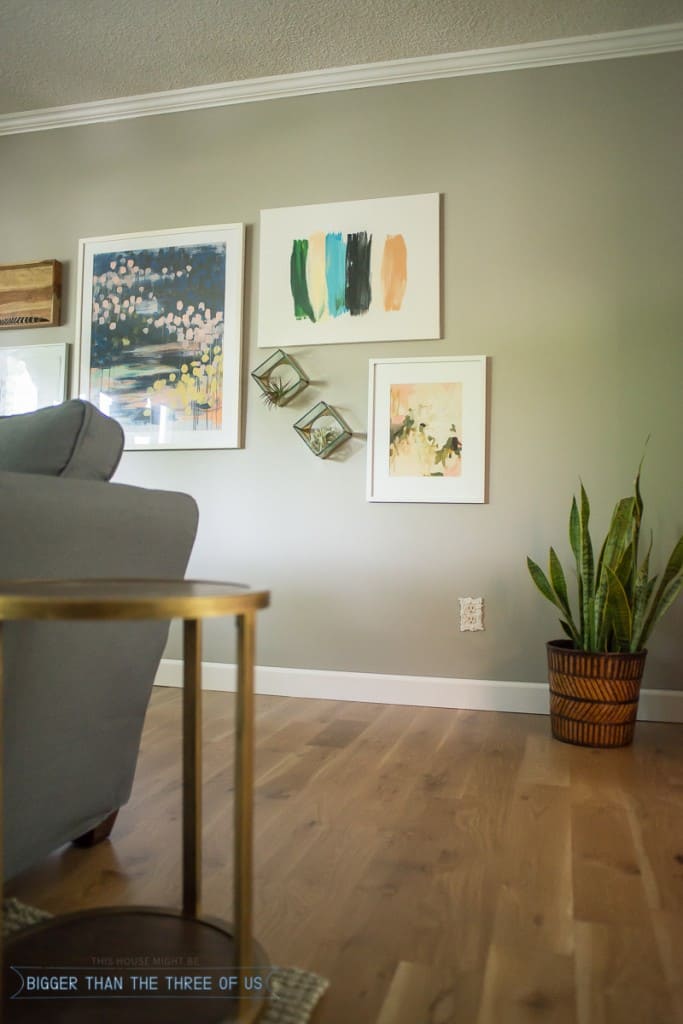 I can't wait to share my newest eHow project with you! I'm really loving how my wall-mounted, repurposed planters turned out.
Have a great weekend!