Do you remember when I posted about our lighting woes in one of "The Ugly Truths" posts? Well, one thing has led to another and I finally fixed one of the lighting issues. We now have lights for our nightstands in our master bedroom <<insert sigh of relief>>. Ha. In all seriousness, not having working lights on the nightstands was so annoying but, originally, I wanted to wait until we upgraded our nightstands to pick the lights. Well, I just couldn't wait. Hopefully, I ended up picking lights that aren't too trendy and can go with the future nightstands.
Let's back up a bit.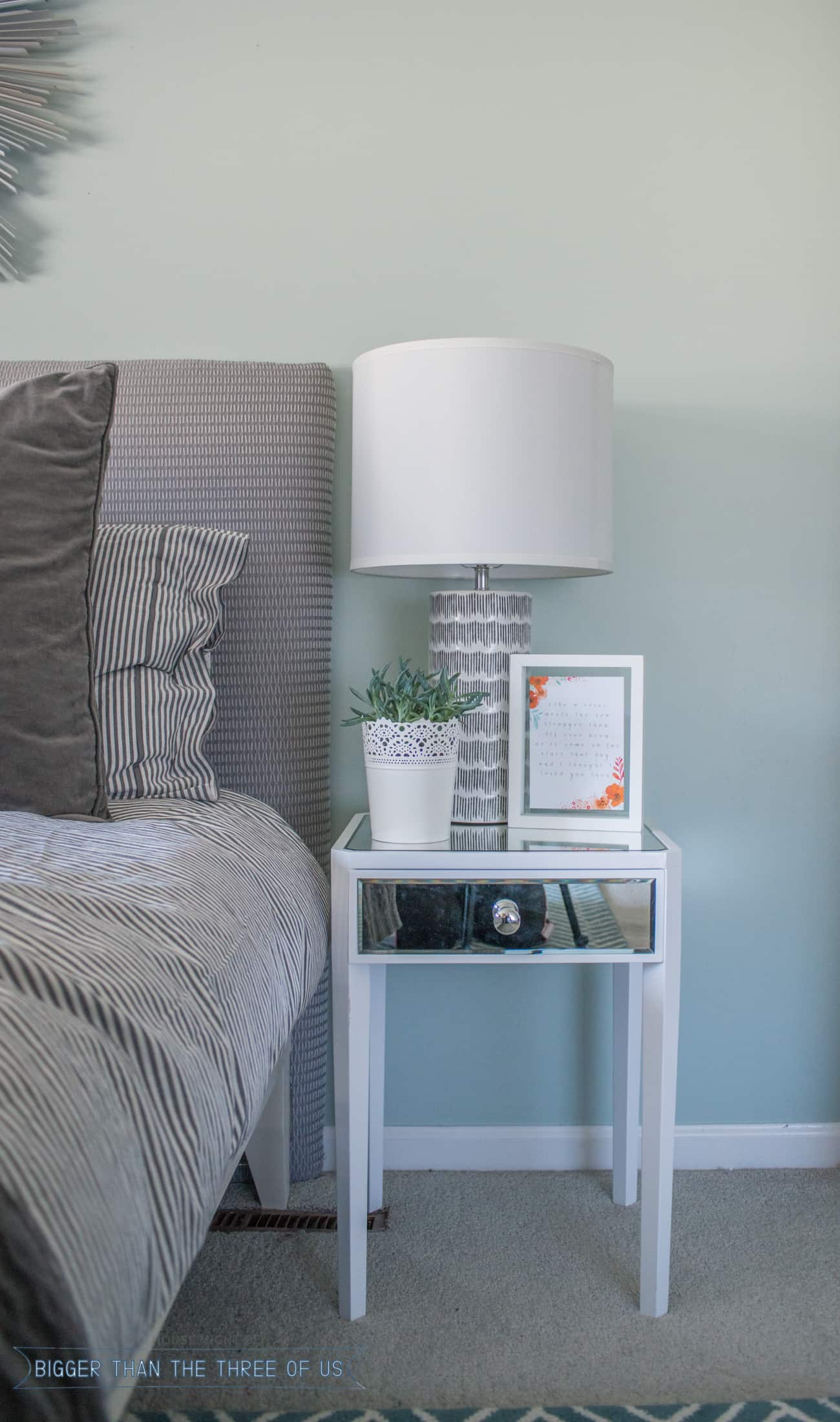 I loved the original lights that we revealed in the master bedroom reveal. But, if you have been here long, then you know that one of them arrived broken and I could never source a replacement. So, we had very pretty matching lights, yet one of them didn't work. So, that was annoying!
I decided to move the working one to Greyson's room and sit it on his dresser. The other one has floated around here and there. Why I don't throw it away, no one knows! lol.
I finally got sick of having light-less nightstands and went to Target and bought some. I bought two different sets because I liked them both and just wasn't sure which ones would look good.
*This post contains affiliate links. Click here to read my full disclosure policy.
Here's the first one.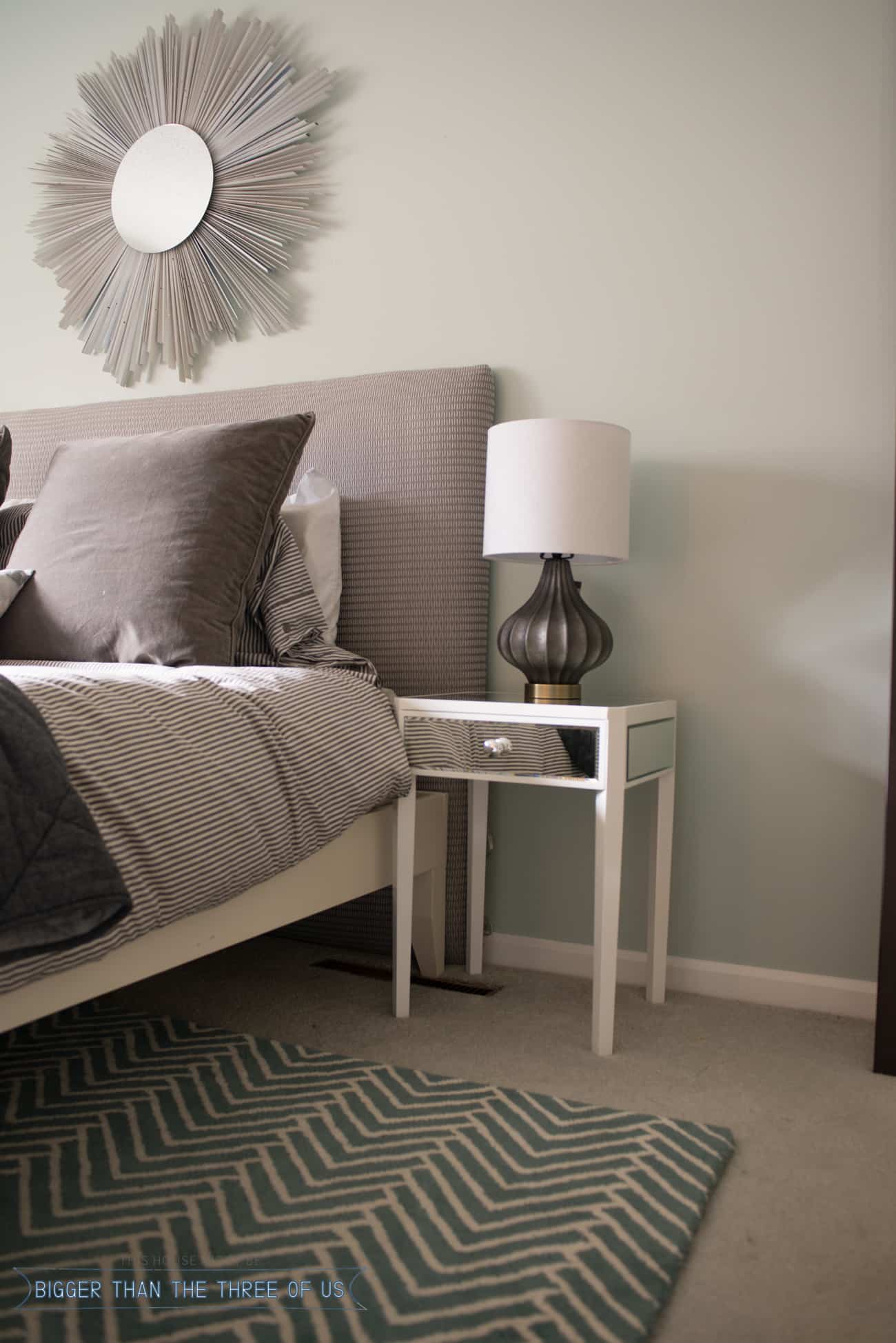 I actually really liked it. It's super traditional but I love the charcoal and brass (reminiscent of my kitchen, right?!). Longterm though, I wasn't sure if it would be too traditional for me or not. When I asked Luke about it, he wasn't a fan… so on to the next one.
I picked up the Crosby Schoolhouse light for a steal!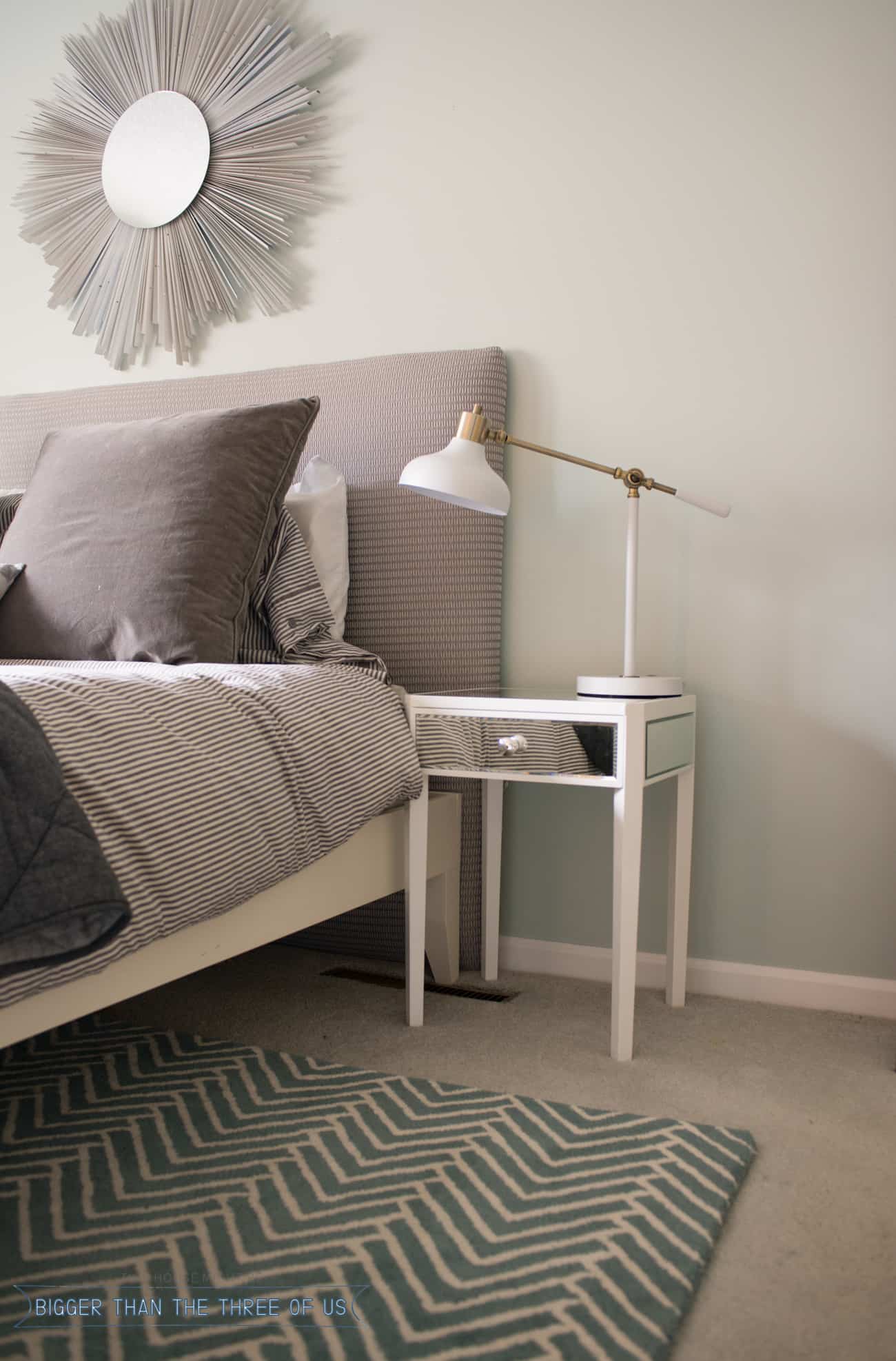 We have a pretty similar task lamp in our guest bedroom and really love it. Because of that, I thought the white task lamp might be a good fit in our bedroom. I think the style of the lamp can go with a lot so it wouldn't box me in on nightstand styles.
The arm is adjustable and I had fun changing it around for different looks.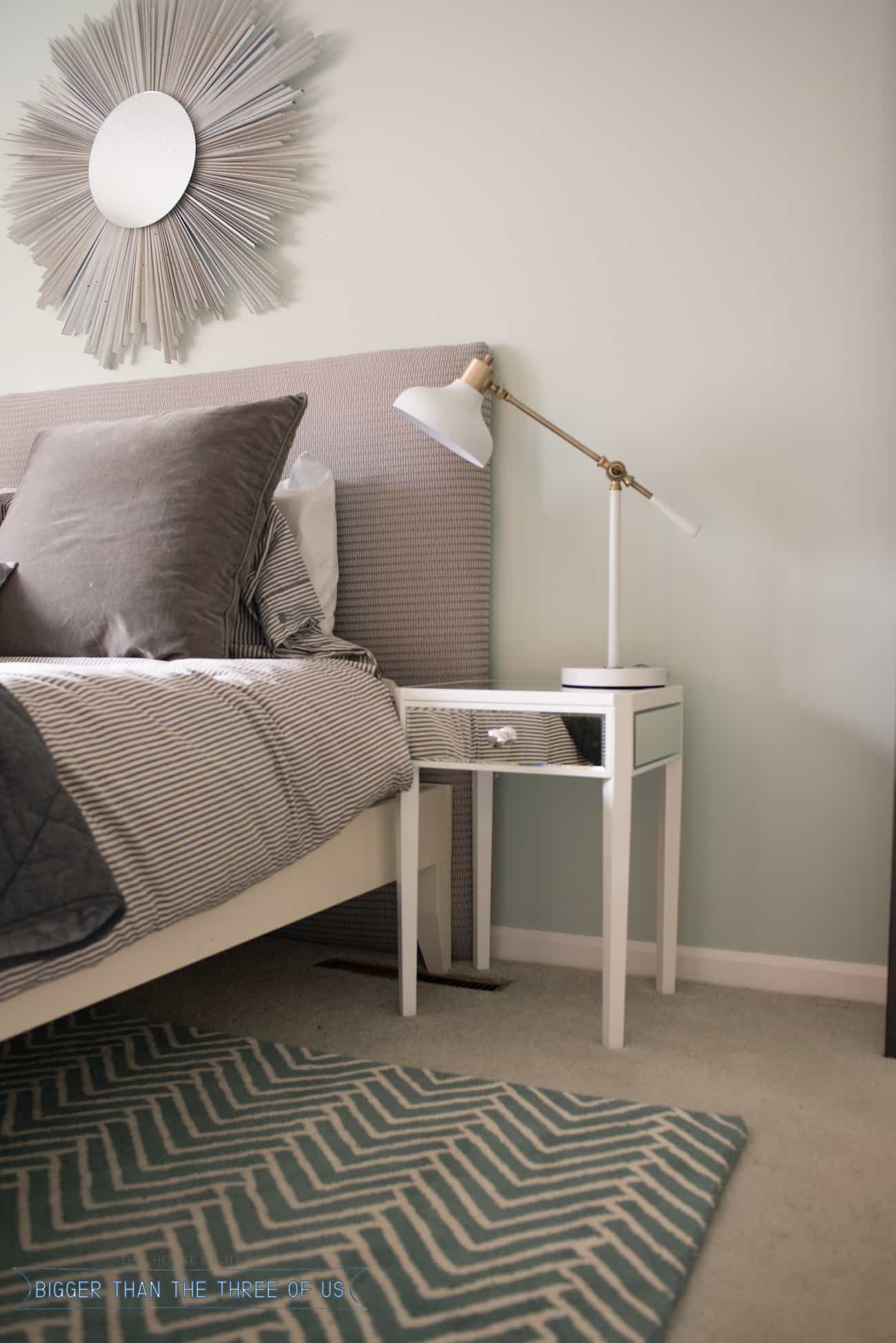 Luke really liked the second option and I felt like it fit our home and us so we decided to keep it.
I also like how it gave me more real estate on the nightstand.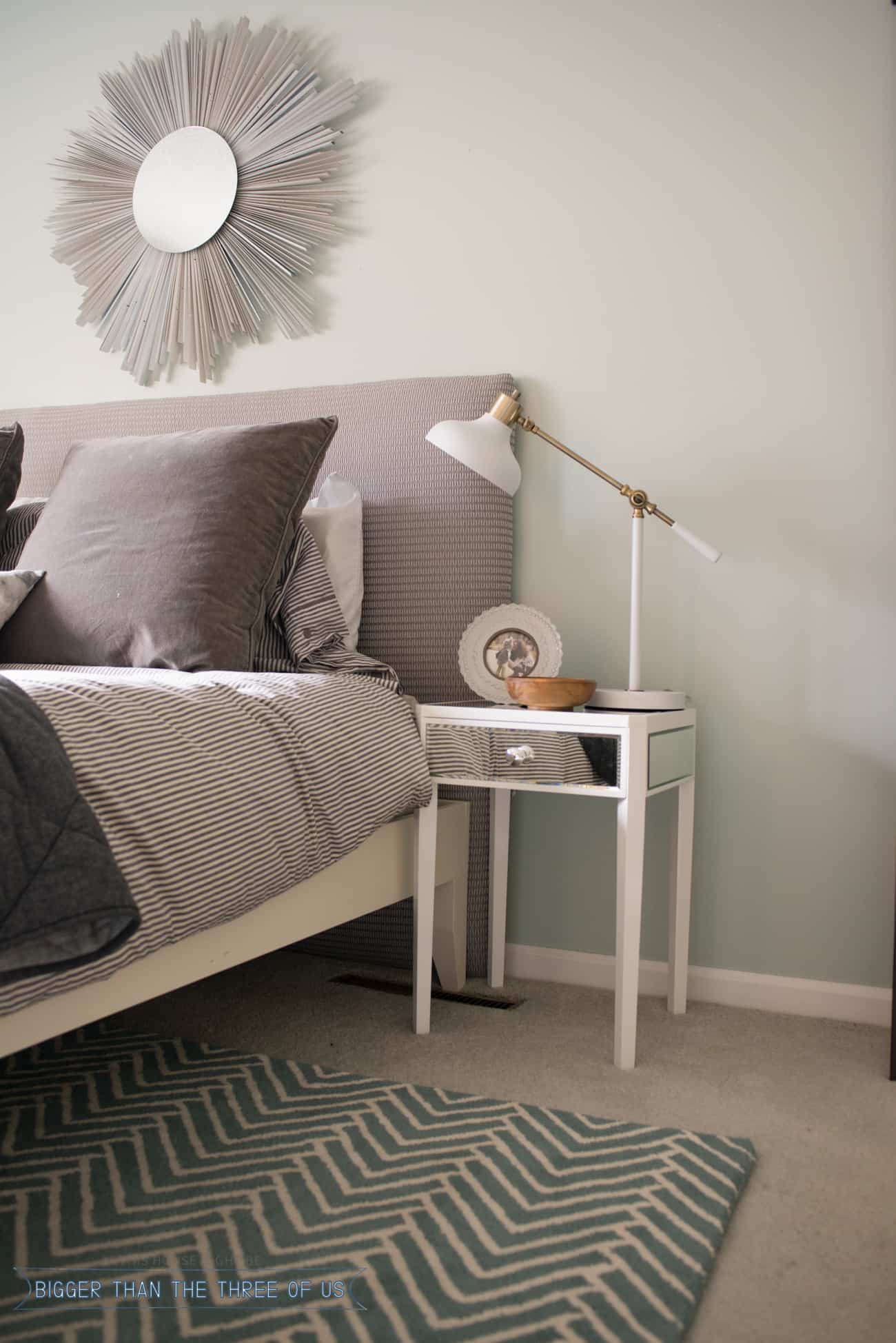 So, awhile back I talked about making some small changes in our master bedroom to make it feel more vintage and more like us. We are doing that… over lots of time! But, look at this before/progress!
BEFORE: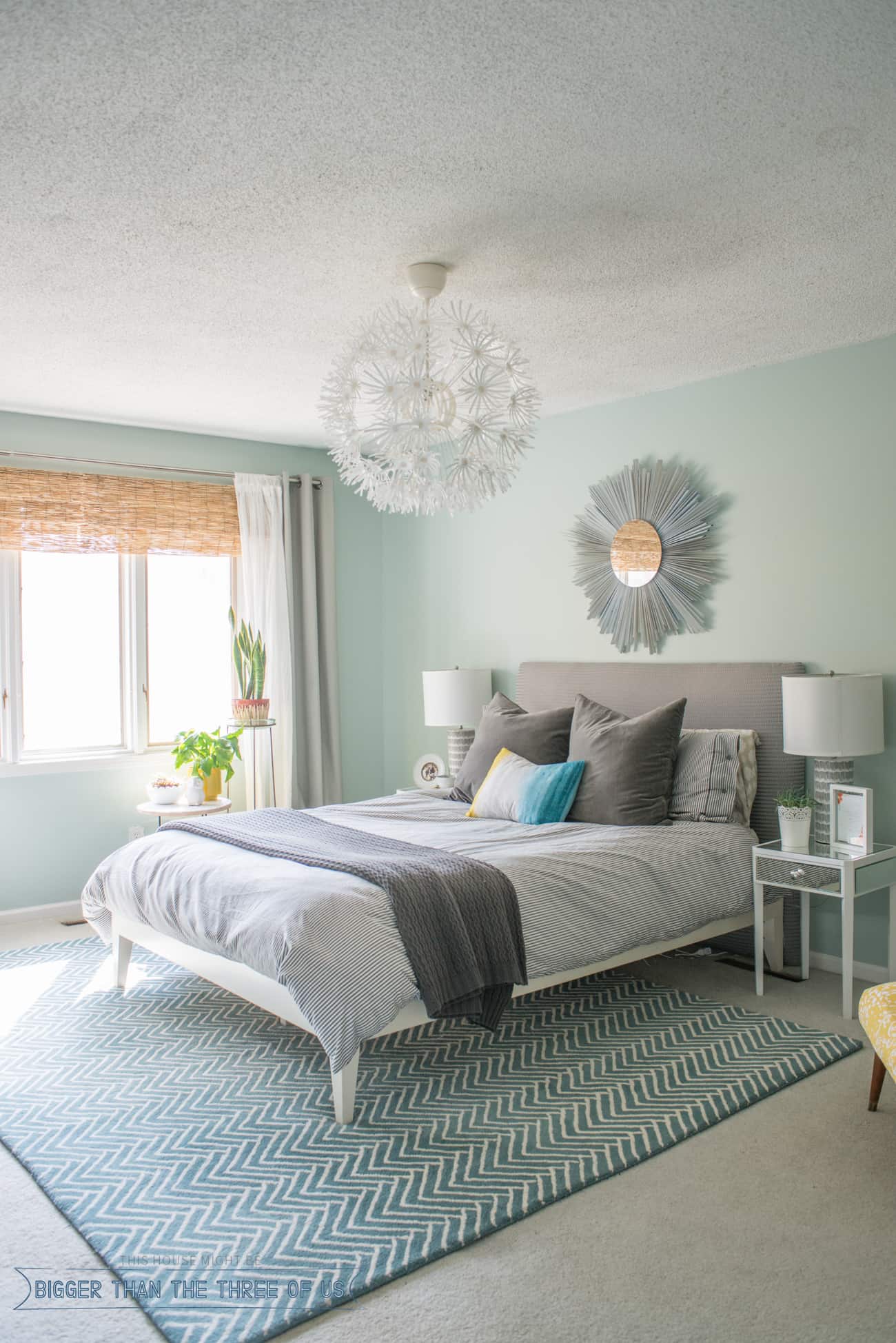 PROGRESS: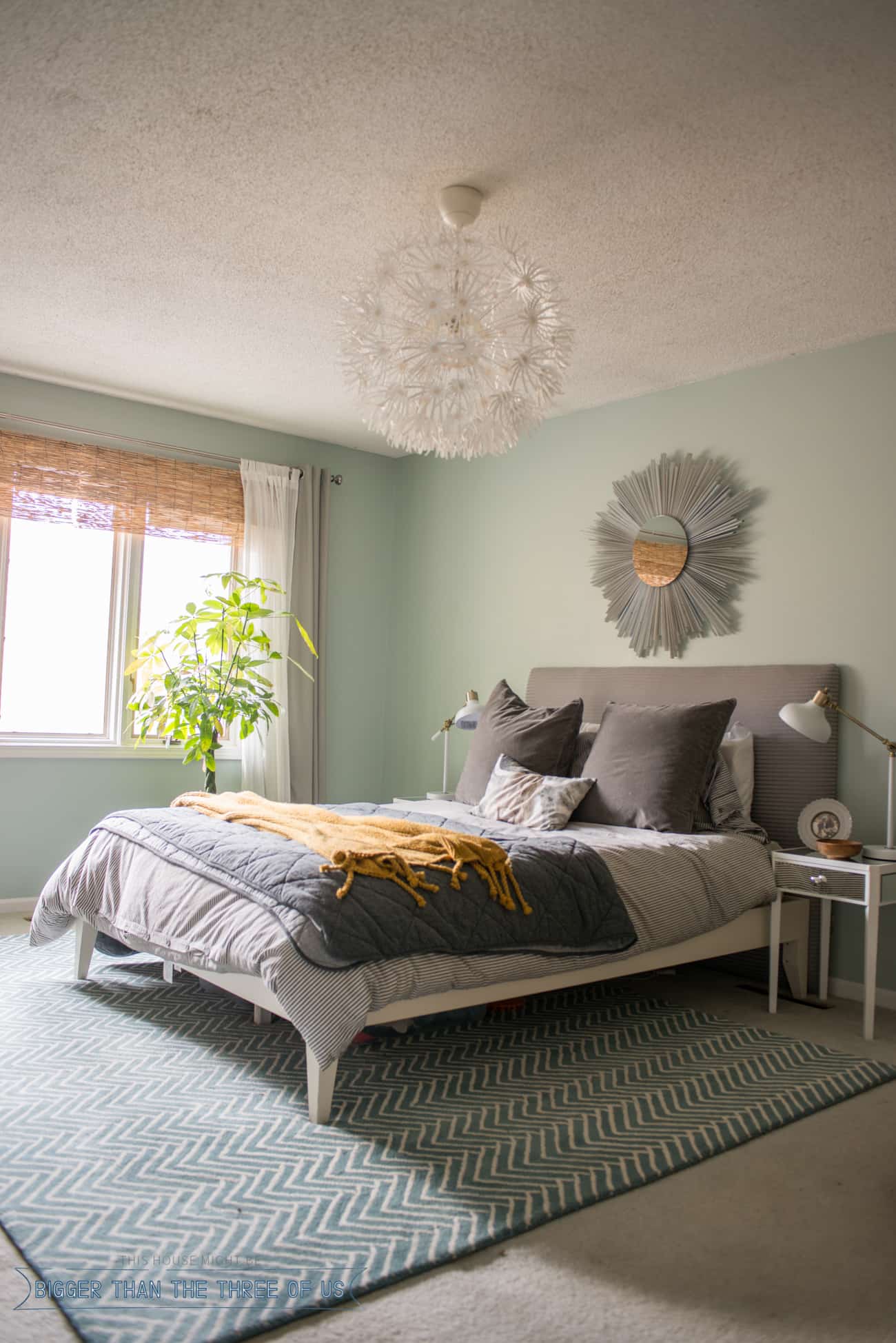 Can you imagine wood floors and mid-century wood nightstands? Particularly, this nightstand. #someday #dreaming
Linking up to: DIY Like a Boss