On Monday, I chatted a bit about our living room and, specifically, details about where it's at and where I see it going. I'm not in an immediate rush to do anything in that space, but I'm always looking for ways to tweak it. I mentioned, yesterday, that I think wall sconces could drastically change the look of the space. So today, I wanted to share a roundup of My Favorite Wall Sconces. 
*Just so you know, this post is sponsored by Lamps Plus but I'm sharing sconces with you that I love and know you will love as well. Click here to read my disclosure policy.
Let's back up and let me remind you of the design that I'd love to go with.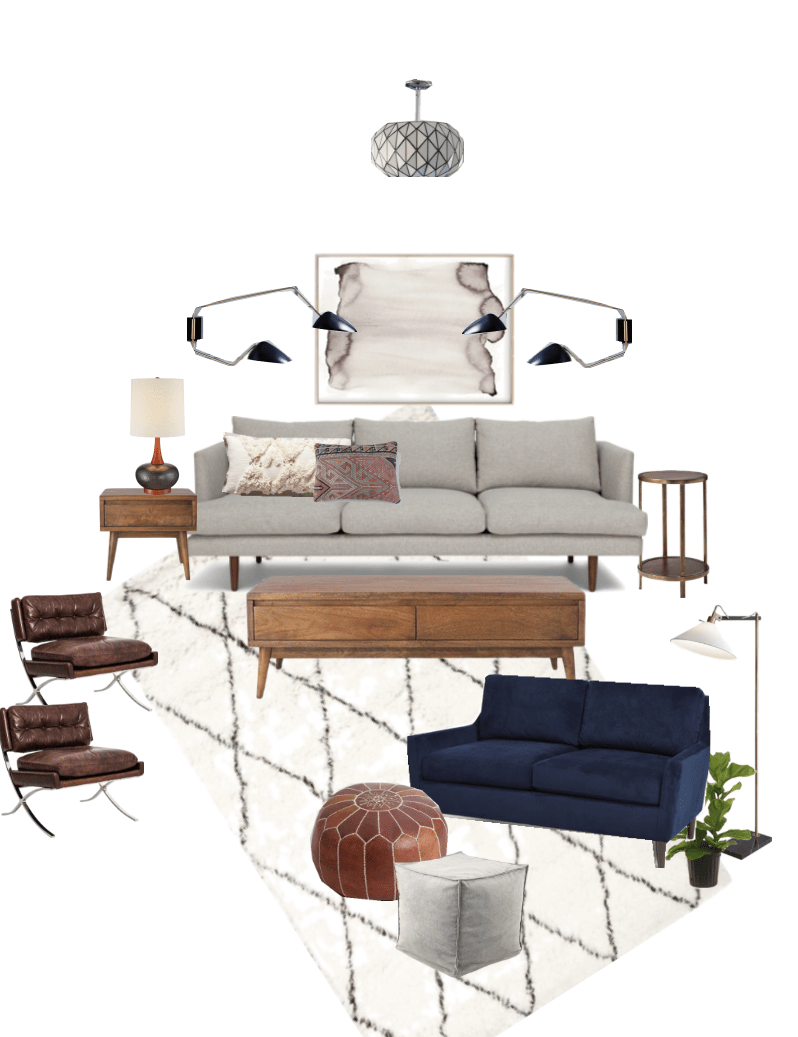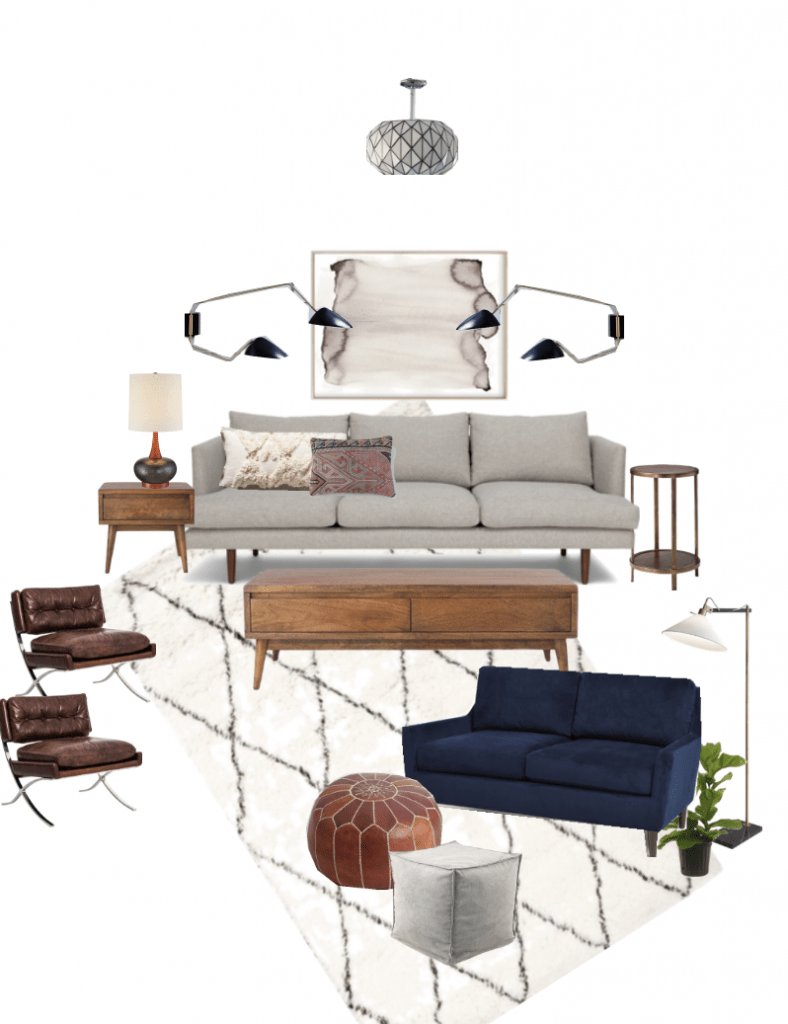 A lot of those items are things that we own but some are things that I just love. In my search for sconces, I came across quite a few that I can totally see working in my space (and even one's that I can afford).
Let's get the Splurge-Worthy Sconces out of the way first. I love a good splurge, occasionally, and if I were going to splurge on sconces, I'd pick one of these: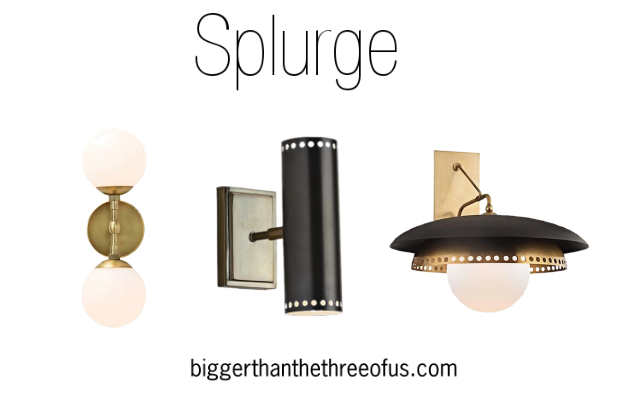 All three of them are gorgeous, right?!
These three are in the $300 range, so I consider them a "splurge" but definitely still in the "I'd really consider buying one of these" type purchases.
I've seen wall sconces go up to just under $1000 and that would really be a splurge, wouldn't it?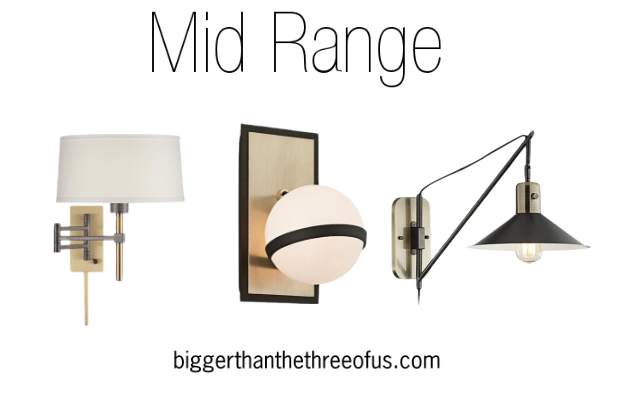 These all come in around $100. I can see all three of them working in my space but am super partial to the middle one. How unusual is it?
Let me just say that "Low End" does not mean cheap-looking. Don't these look beautiful? All three of these beauties are under $100 and two of them are two for $99!
So, have I picked one?
Not yet, but I am close to pulling the trigger on one of the "Low End" beauties. Can you guess which one?
PIN FOR LATER: