What do you do when you have a free nap time, an extra blank canvas and gold leaf? Make a simple wall quote art piece of course. =)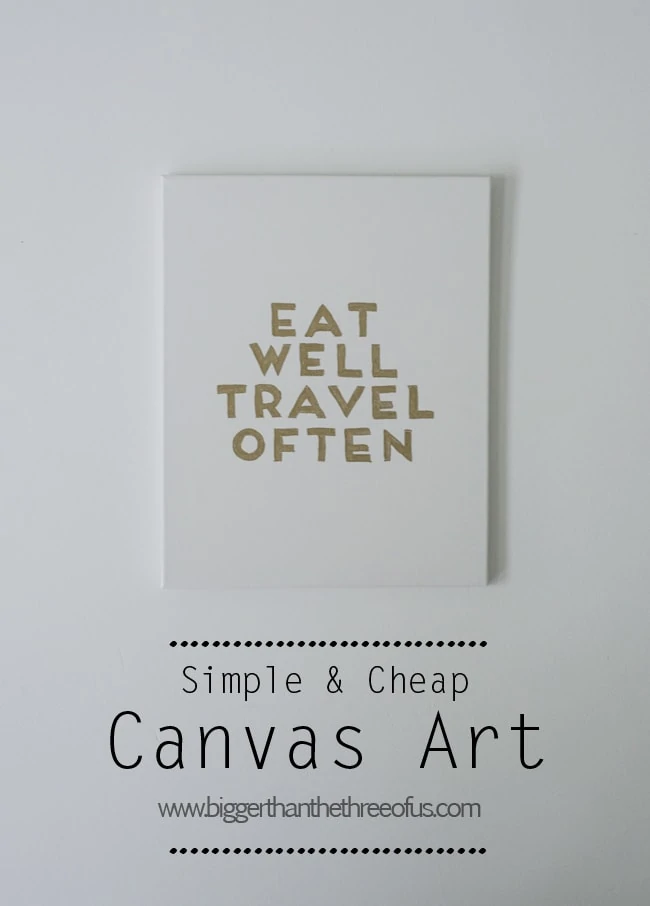 I've been a lover of quotes and saying ever since I can remember. Actually, I'm quite a bookworm and have been since I was little so that's probably where the quotes and sayings love came in. I even have a Pinterest Board with Quotes if you like that sort of thing. But, awhile back I pinned the saying "Eat Well Travel Often." I have no idea who said it or where it came from but it is so us. Seriously, that couldn't describe Luke and I any better. Anyways, I decided that a simple canvas with that saying would be perfect for our *just* completed gallery wall.
Follow along if you'd like:
1. Grab a canvas, gold leaf (or other paint), and paint brush.
2. Print your lettering out on regular paper. Make sure to size it appropriate for your canvas.
3. Tape to the back of the canvas.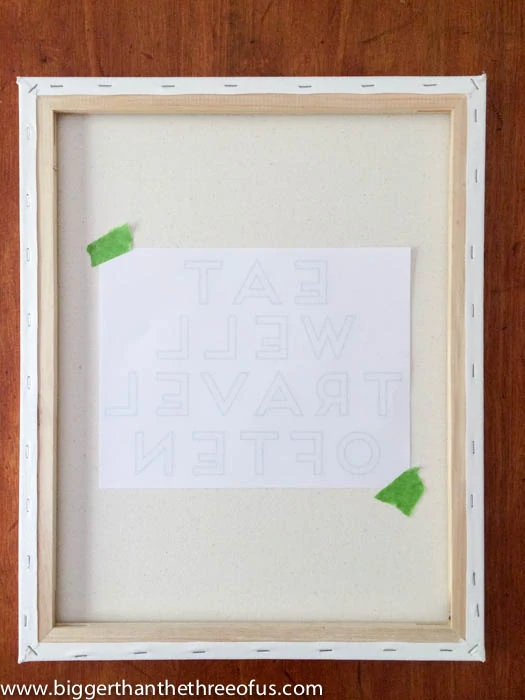 4. Place the canvas in front of a window so that you can see your template shining through. Use a pen to outline your letters.
5. Take your backing off and you have your letters on the front.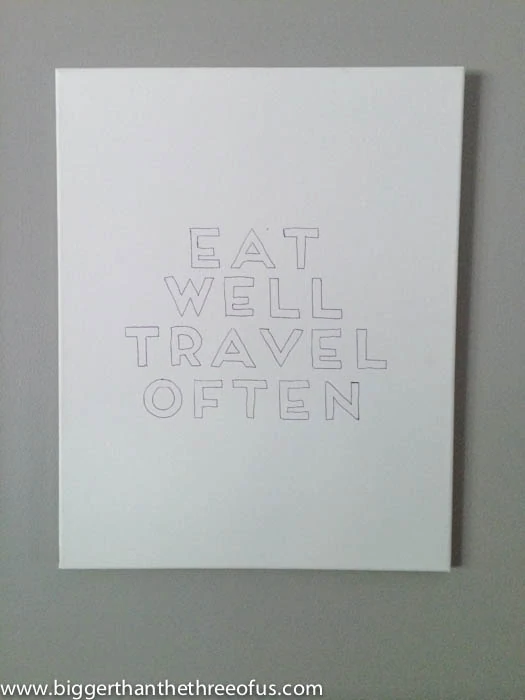 6. Use gold leaf or paint and fill in your letters.
I surprised Luke by doing this, because I'm definitely not the artist in the family nor do I have a steady hand. But, if I can do it then so can you. Get creative and just make something. It feels good, trust me.