This pin has been on my mind for quite some time.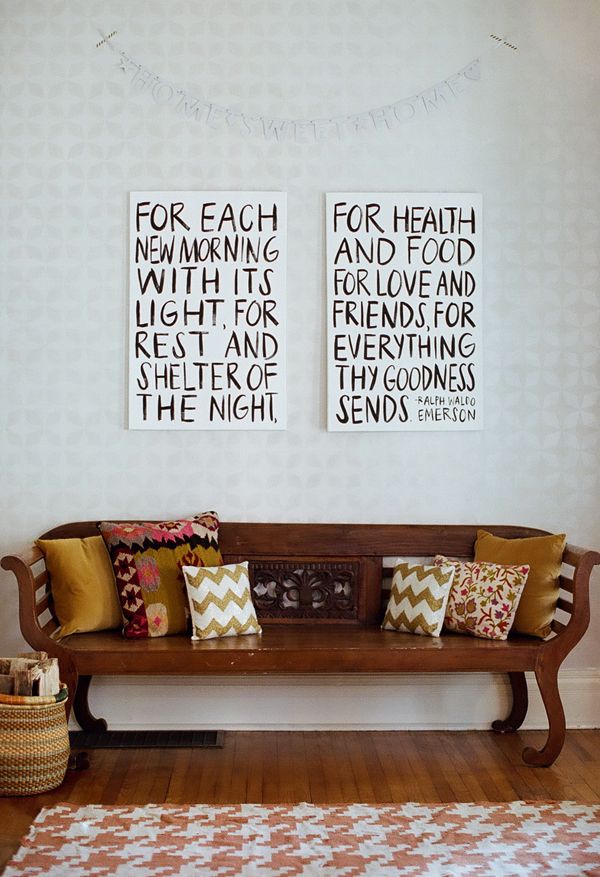 via Pinterest via  Oh My Deer
I've always been fascinated by quotes. When I was younger, I had a quote book. I snipped things out of magazines and printed different quotes off the internet. Most were cheesy, but I loved them. I find myself doing similar things today. So, when I saw this pin I knew I found something that was meaningful to me. I love the idea of being able to change the quote up every once in awhile as well. All you need is paint and most of us have an abundance of it.
So, I knew I needed two canvases for the space I was going to put the quote in. I had orginally had one canvas there and it felt like it was drowning in a sea of white. So, I covered both canvases with some random latex paint that I had on hand. Then, I tried to get away with a brush that we had but that didn't work. The canvases are pretty big, so I needed a big brush. I would say the key to doing the lettering was the brush size and the line spacing (which I messed up on). In case your curious, I went with a size 20 brush.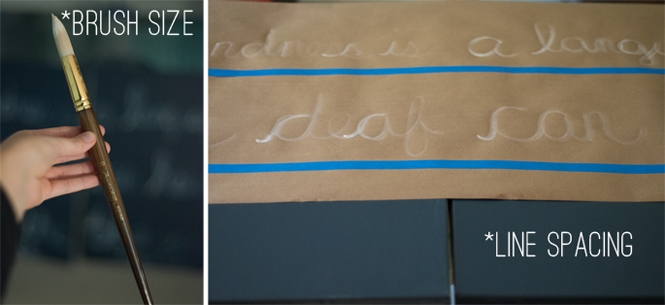 I really like the paint thickness difference on the letters. I wish I could say that I did that on purpose, but we'll just call it a happy accident.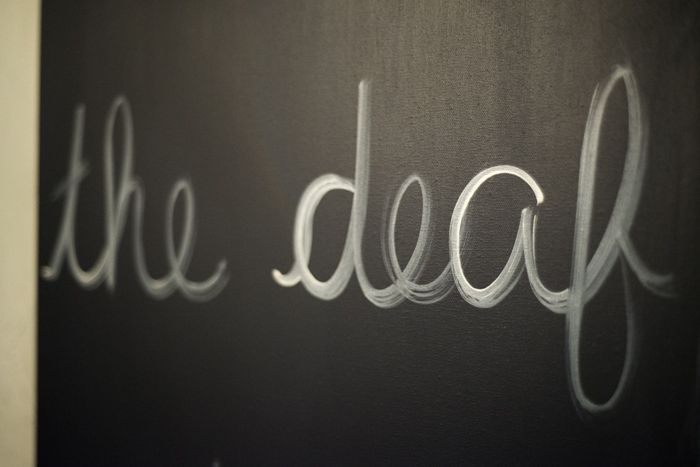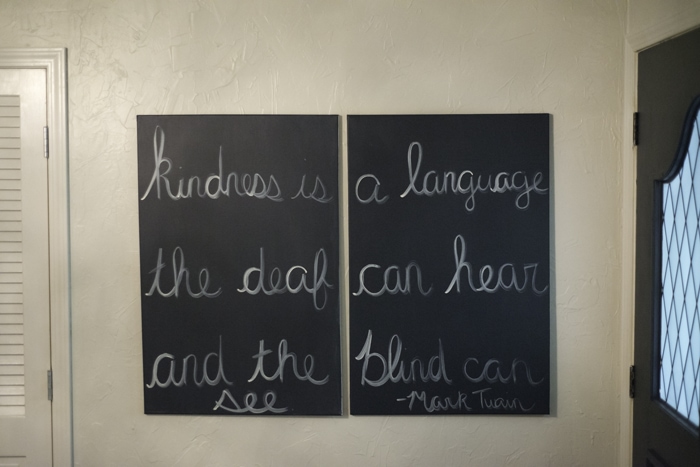 See the spacing weirdness? Yep, forgot all about the last word. I'm not in love with it, but I don't hate it either. It's definitely better than what we had before, but I bet I'll end up changing this up pretty soon.
Linking up to: