Happy Friday! I'm excited about today because it's my 10 year anniversary. I seriously can't believe we've been married that long. We have a date night tonight. I have no idea what we are doing, because Luke planned it and even took care of getting a babysitter. If you don't know me very well, then let me fill you in. I'm pretty uptight and have to be in control of most situations. I usually make all the plans because it just comes naturally to me. Luke is kinda forgetful and gets stressed out about making plans or figuring out what the plan should be. Anyways, all of that is to say that I'm pretty impressed that he planned something and got a babysitter. So, yep… I'm excited about tonight.
I can totally stop yapping though and get on with what I wanted to share with you all today. I fell in love with some art from West Elm and just couldn't justify the price. So, I decided to make one myself just to see if it turned out lovely. It turned out pretty cute and was SOOOOO easy so I thought I'd share with you my Simple DIY Feather Art.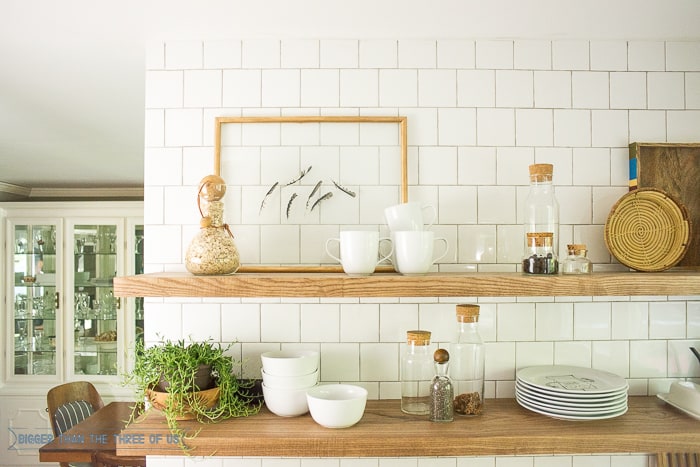 Pretty cute, right?
*Affiliate links below. Thanks for supporting me! View my disclosure policy.
My inspiration piece is just gorgeous. West Elm seriously has the best stuff. That being said, I couldn't justify close to $300 for the art when it was something that I was pretty sure I could make myself. Or make something kinda similar for close to nothing (spoiler, this project was free!).
First things first, gather your supplies.
You will need:
(2) Frames the Same Size* (I got mine at thrift stores, but these would probably work)
Brush (I like to use throw away brushes when I'm working with a product that needs special cleaning agents)
Feathers (I found some around my yard but, if you wanted some gorgeous ones, I'd go for these or these)
Next, take the glass out of each frame and make sure your glass sizing matches. You'll want to keep the glass from both frames. Decide which frame you want to keep and then wipe it down with a clean cloth.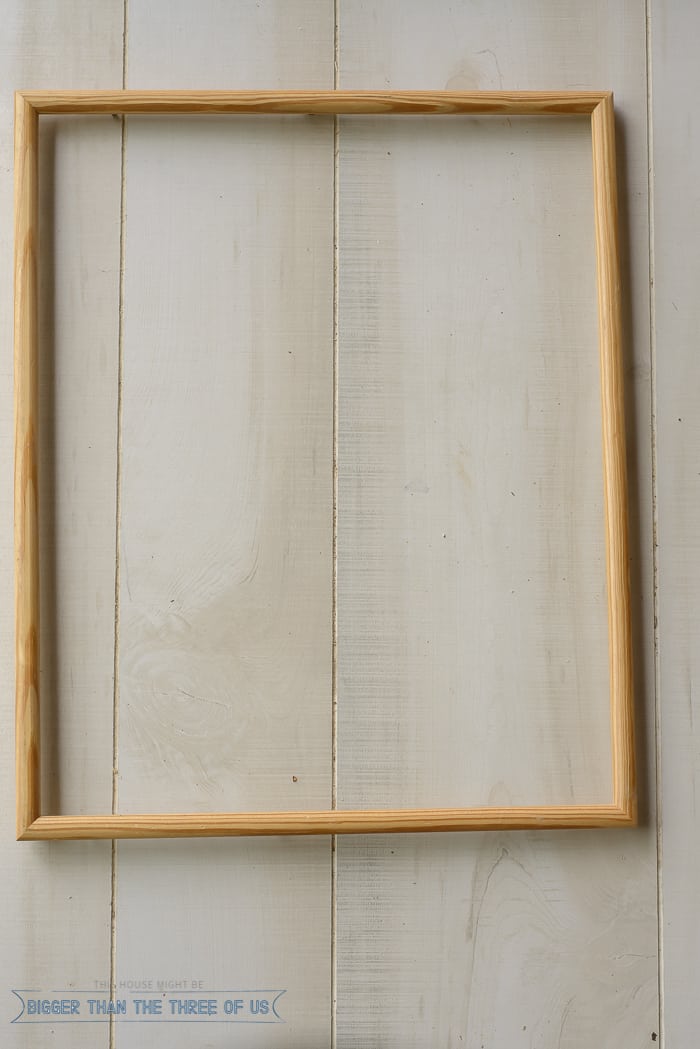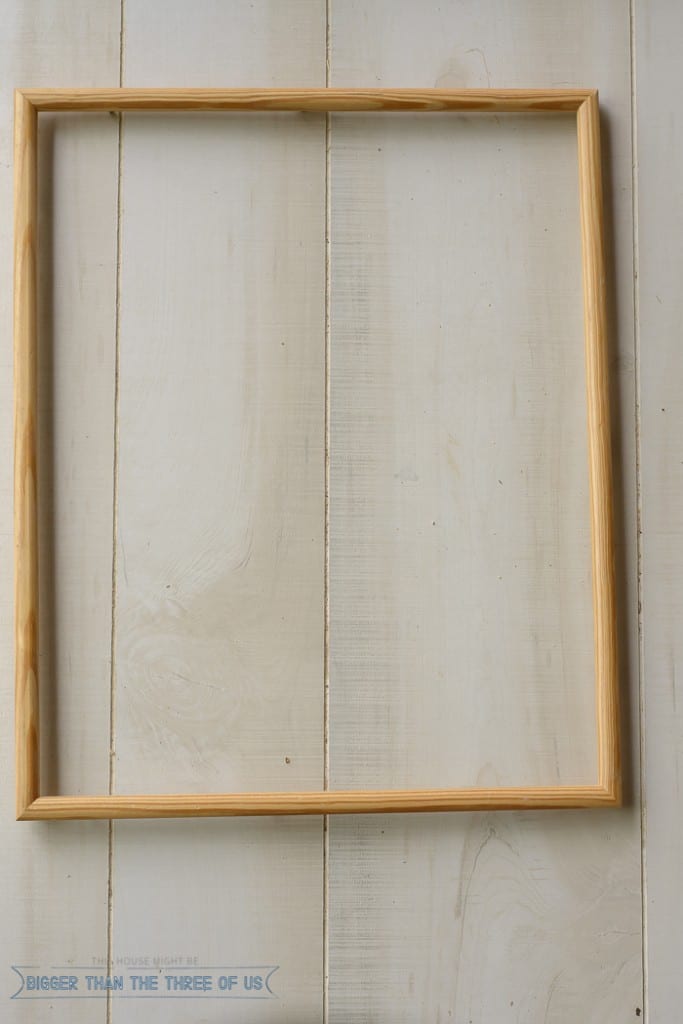 Grab your liquid leaf and start painting.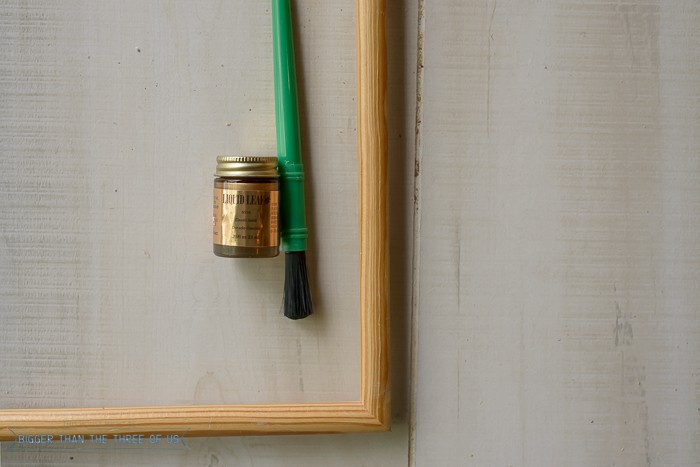 Let it dry.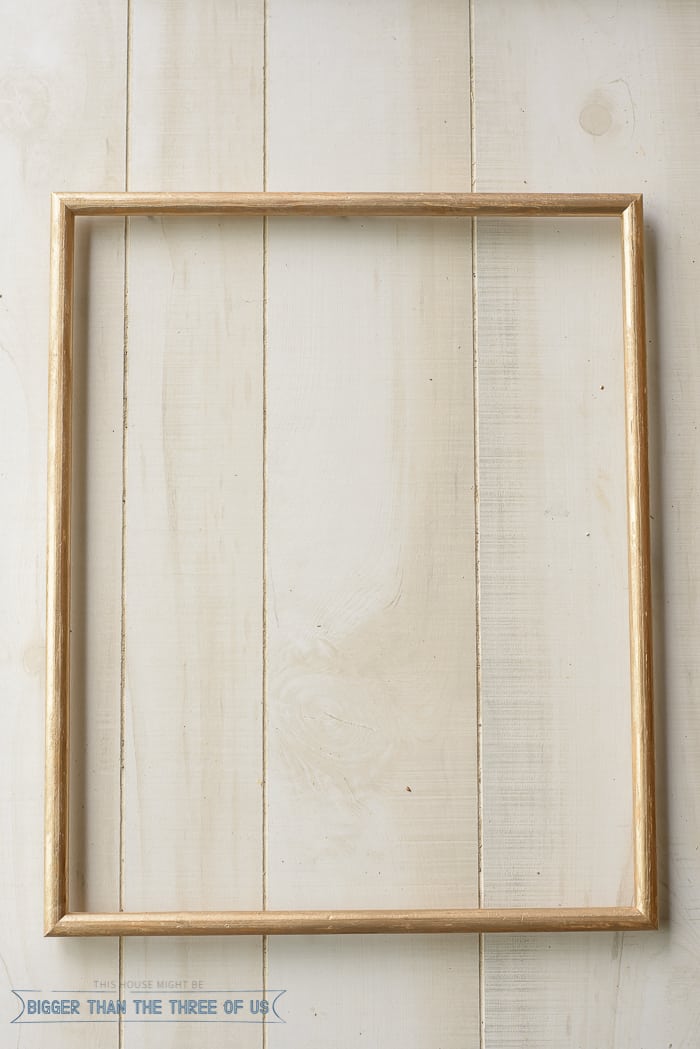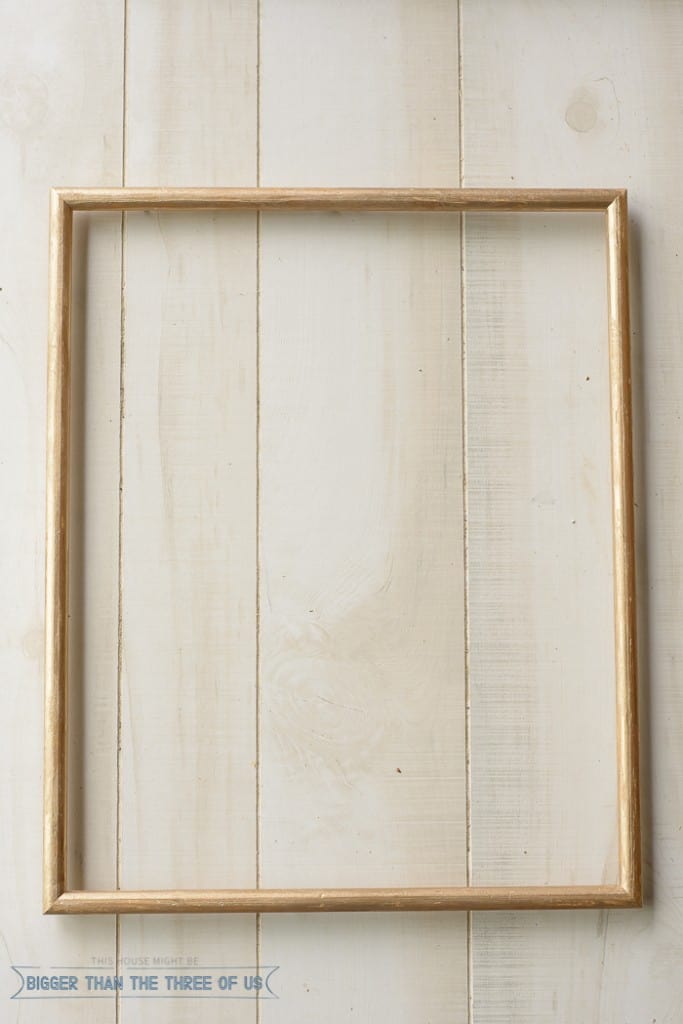 Next, grab your feathers and play with the arrangement.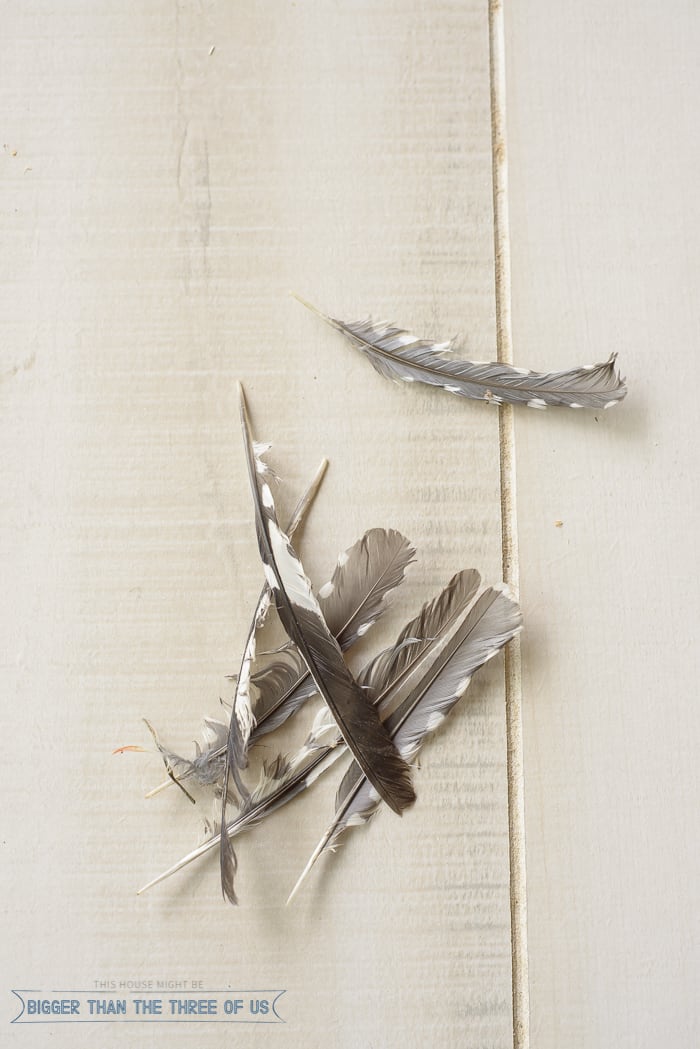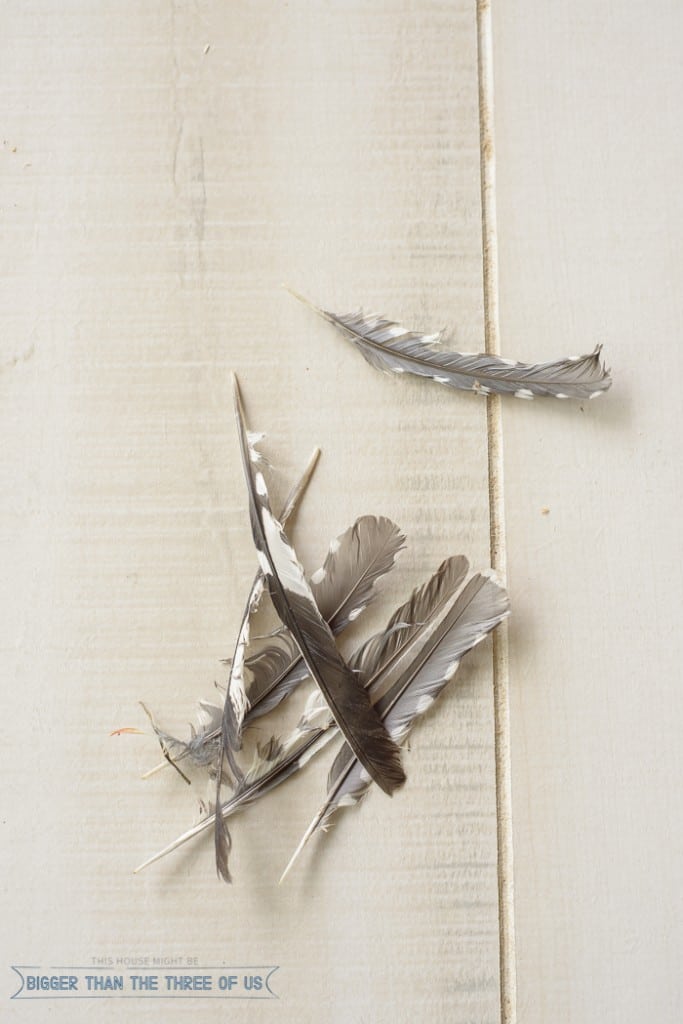 Sandwich the feathers between the two glass pieces and insert the glass into the frame.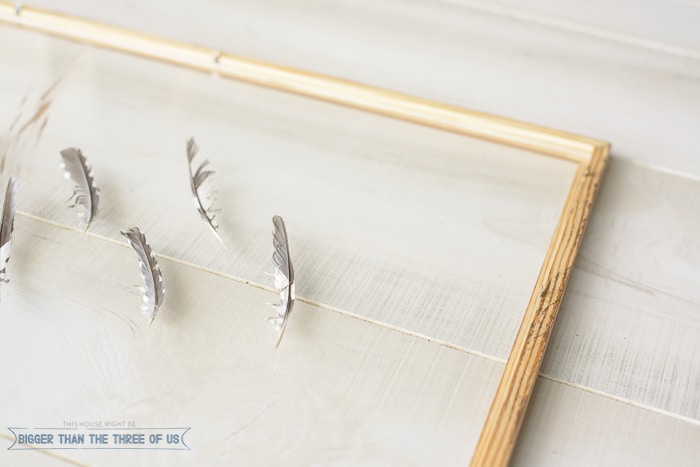 Secure the back and hang.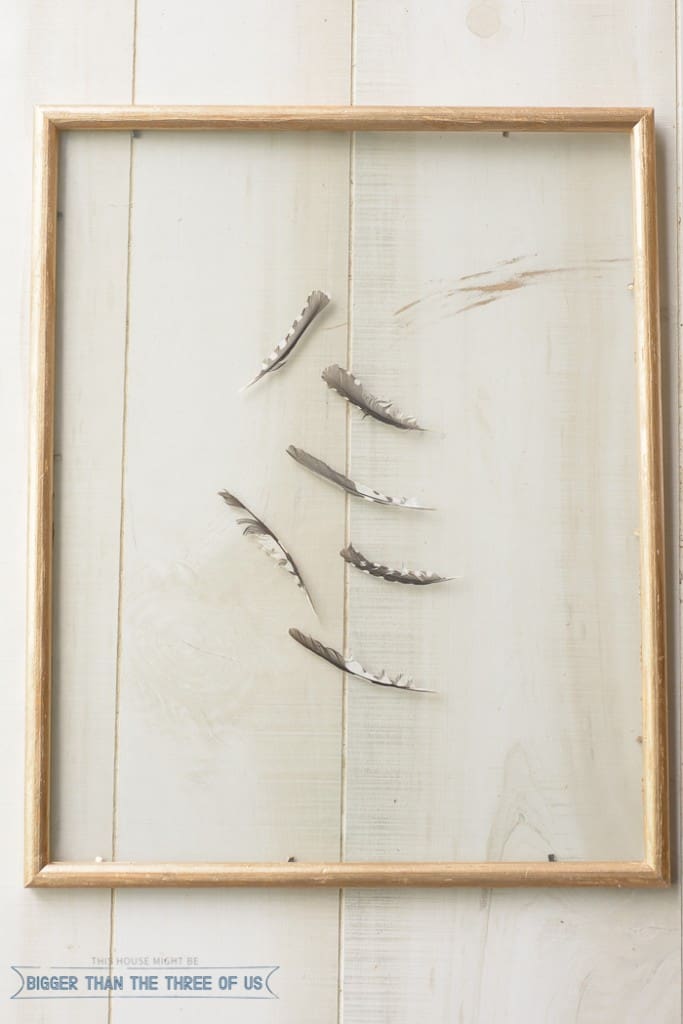 Or, be like me and set it on a shelf.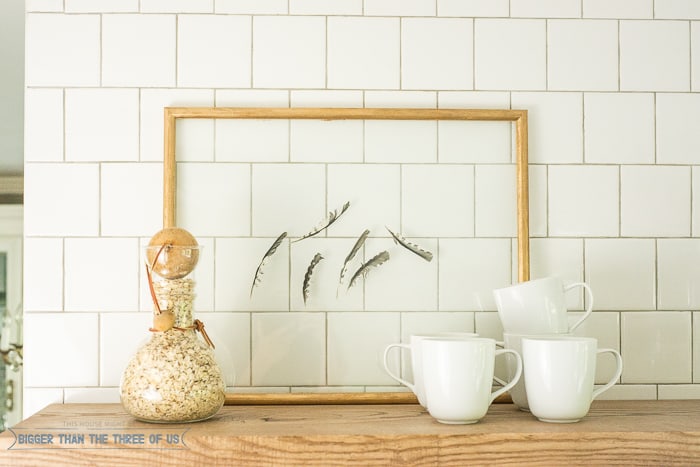 I love it on our new kitchen shelves!
If you missed it, make sure to check out the heavy-duty shelf tutorial.