If you are looking for unique oversized art, then a Korhogo Cloth Textile might just be the perfect addition to your home.
You've heard me complain over and over again about our living room. I've done so much to the space yet it's never felt like it's come together. Recent projects include modernizing the corner built-in and painting the walls green. Both of those projects helped me inch closer to where I'd like to be in the space, but it wasn't until I finally framed my vintage tapestry that it all started to come together and sing.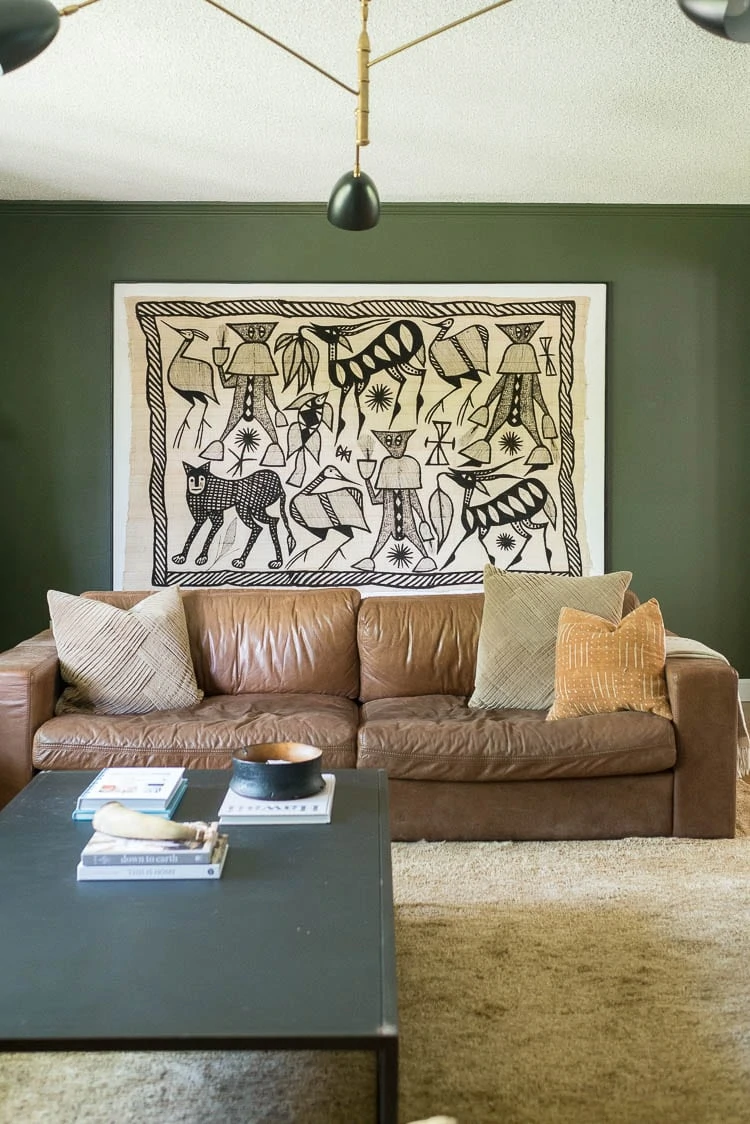 African Textile Art
While watching Instagram Stories a long time ago, I came across @winkwinkstudio sharing a snippet of her living room. My JAW HIT THE FLOOR because of this amazing piece of woven art that she had. I had no idea what it was so I immediately messaged her to find out more.
She said that the piece that I was admiring was a Korhogo cloth. After further research, I found that Korhogo art is made off the Ivory Coast. It is pretty similar to hand-painted mud cloth.
The pieces that are made are used for clothing and decor. I did a internet search for "Korhogo cloth" and found a few gorgeous pieces.
I narrowed down my search to two pieces that I just loved and bought the piece with the better dimensions for my living room. The tapestry that I went with is 5'x 7'. It's HUGE!
It's really the PERFECT size for our living room. I hung it up with clips to see what I thought of it. As you can tell, I found this piece before I painted the living room green but it didn't all start coming together until recently!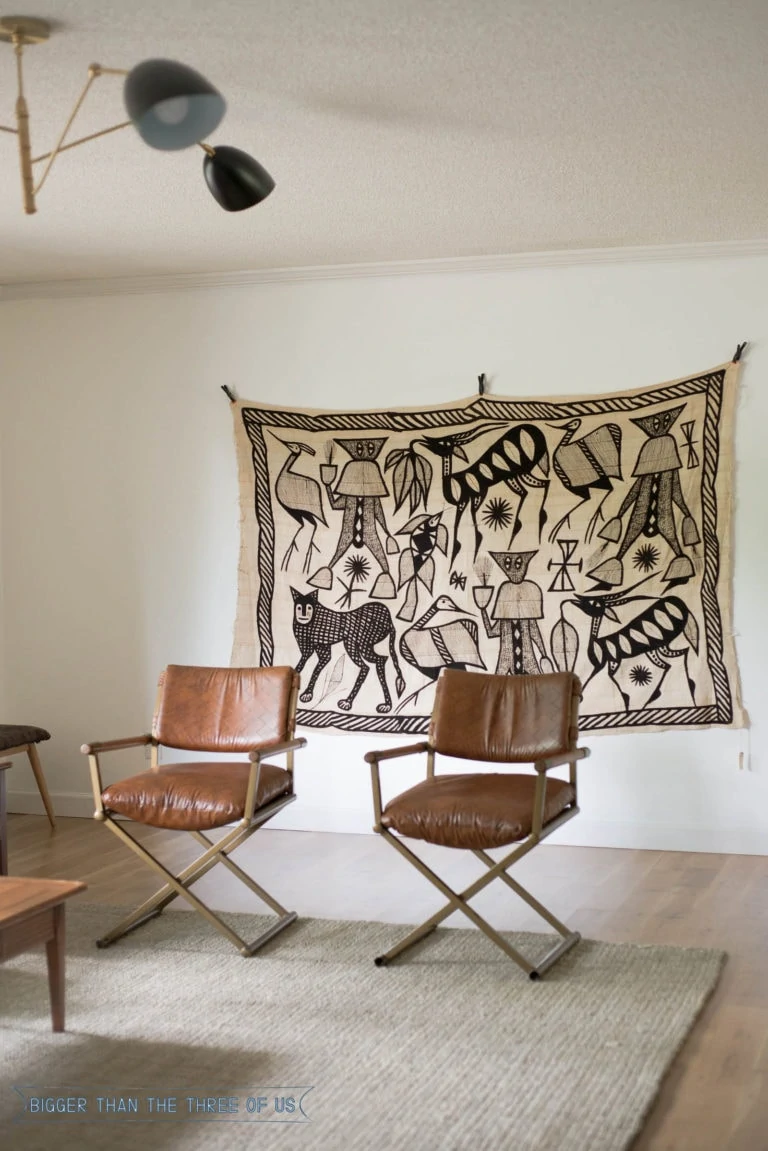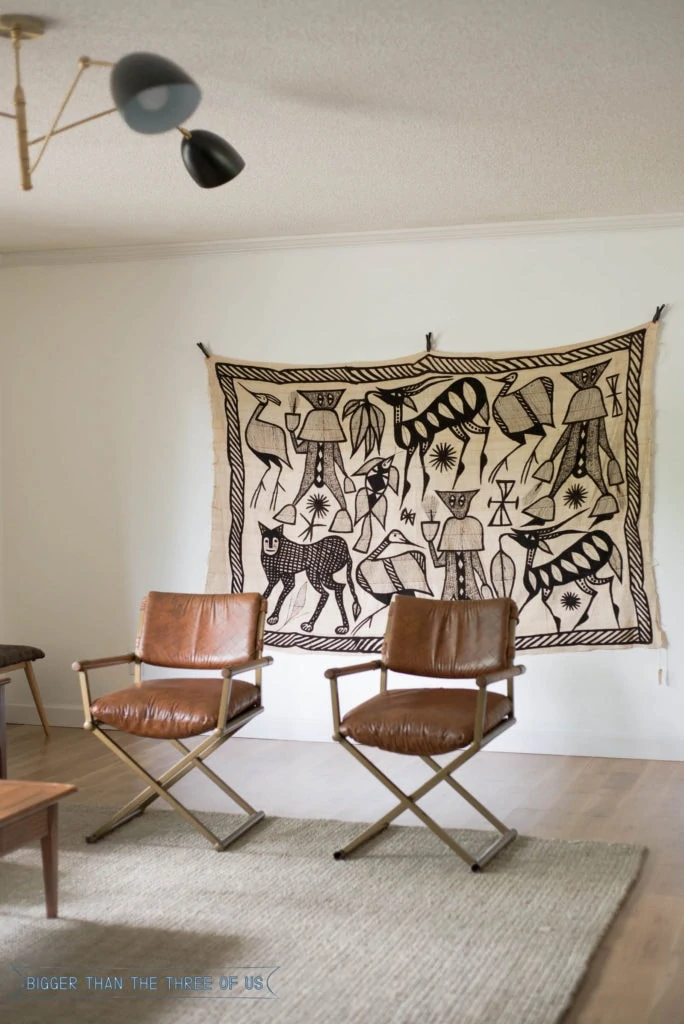 Once I decided I wanted to keep the piece, I had to figure out how to display it. I knew that I wanted to frame it but couldn't figure out whether to add glass to the frame. The size of the piece, 5'x7', makes framing extra difficult. Anytime you have an oversized piece of art, you are looking at custom framing or sourcing your own supplies.
Ultimately, after researching my options for glass and acrylic, I decided that I would forgo both of those options. I ended up building a canvas art frame, mounting the African Textile Art to the canvas by hand stitching and then making a thin, frame around the canvas. The canvas "floats" within the wood frame.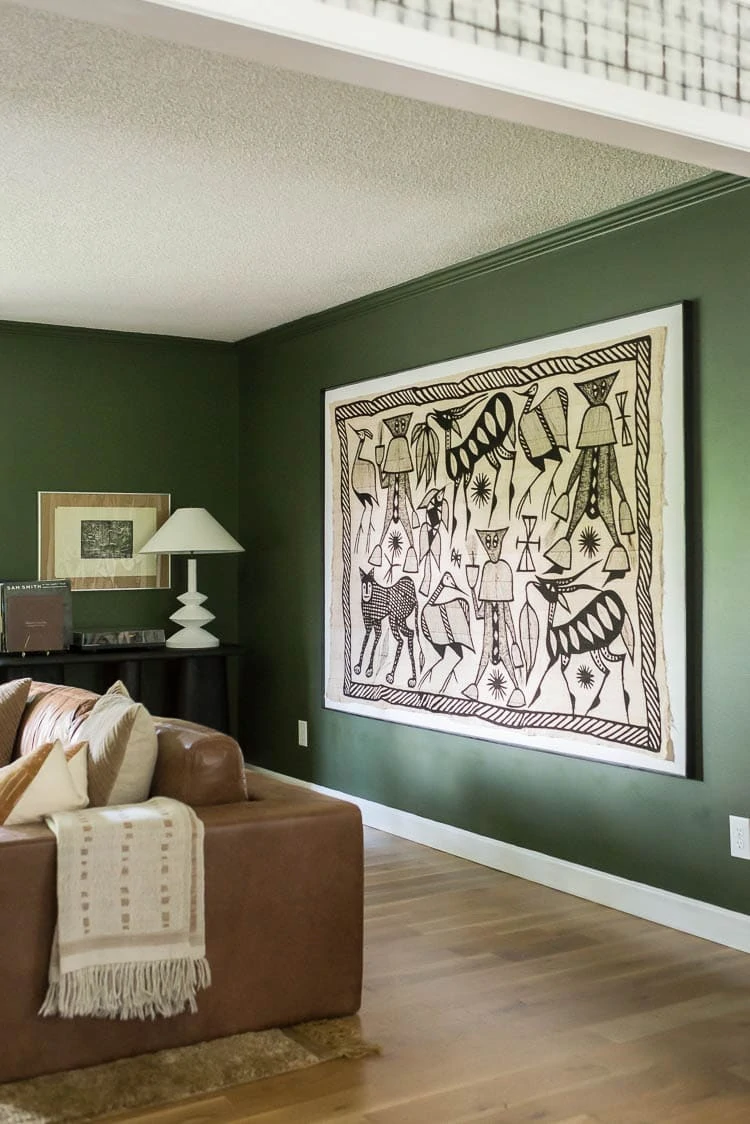 I'm in love with how the tapestry looks inside the frame. The frame just gives the whole piece a finished edge which I felt was really needed.
I've included some similar art pieces that you can shop below but also, I think it would be amazing to make a large scale DIY Framed Block Print or Large Scale Stenciled Art. You could do either one on fabric so that it had the same feel as my tapestry.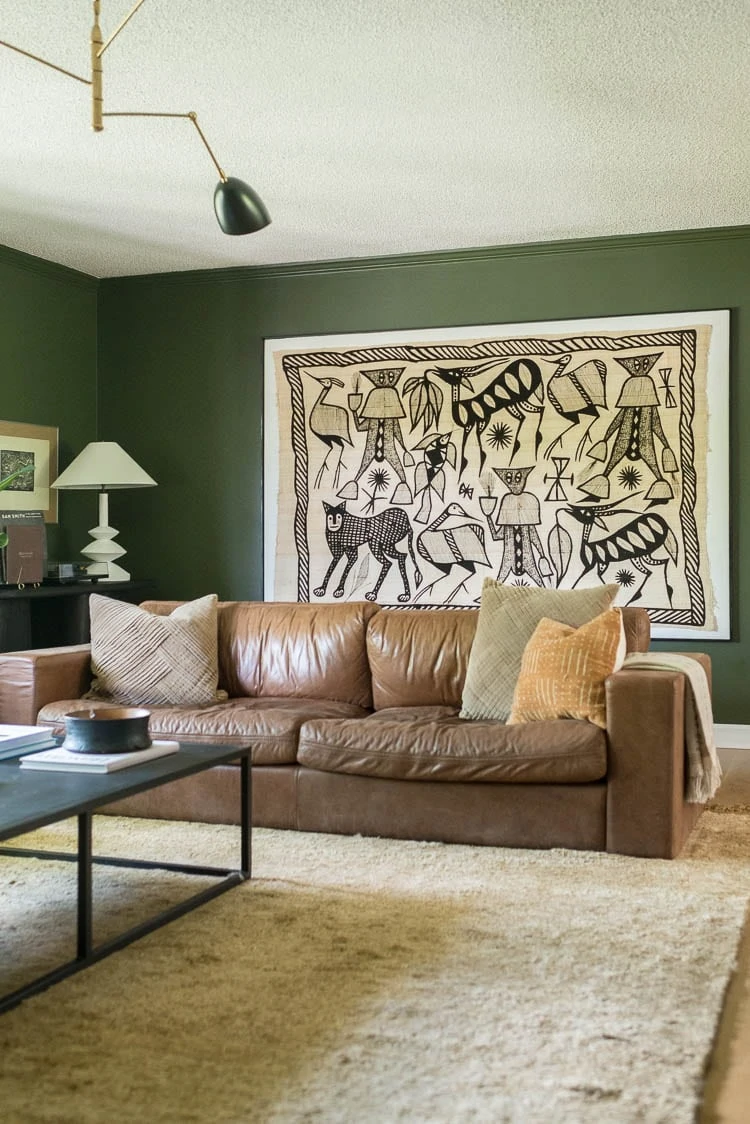 Shop Korhogo Cloth Textiles

I'm excited to share more about the living room soon! As you can see, it's slowly starting to come together. Finding your style, implementing it and tweaking it takes time... but, the process is fun! While you are waiting on me to finally get the living room spruced up, here's some living room eye candy that I recently found and am swooning over!