I'm really loving the first Wednesdays of the month! On the first Wednesday (for the past few months),  I've been teaming up with a great bunch of ladies to bring you repurposed, recycled and reused projects! It has been so helpful for me to really look at what I have in my house and figure out how I can use it to make something that reflects us. I just adore it. Anyways, today's project is short and sweet. Sometimes, that's just the kind of project that you need, right?
Luke and I love to travel and we especially love to travel outside the US. Seeing other cultures, stuffing ourselves with new food and walking for miles to explore are all things that we just thrive on. So, leftover currency change is a part of that process. It never fails that when we get home we find change here and there (stuffed in parts of my wallet, coat pockets or my purse). So, I've been stuffing them in a ring box for years and occasionally I will take some out for a trip, but most of the time I just forget about it.
Well, we have this travel gallery hallway almost completed (for up to our current trip) and I've been wanting to do something with the coins for art. I couldn't think of anything modern that felt like us. I tried just dropping them in a shadowbox, gluing them in a line in a regular frame and arranging them in a unique way… none of that felt right. Then, I had an 'ah-ha moment' the other day while browsing for a picture frame for the kitchen. I came across some 'baby's first year' frames with twelve circle openings. See where I'm going with this? Circle cuts out of the mat board framing each coin would be just the thing.
I called around to a few stores to find out who could do the circle cuts. Hobby Lobby was able to do them and offered tons of sizes (plus I was able to use a 40% off coupon which is always a plus!).
Ok, so here's what I came up with: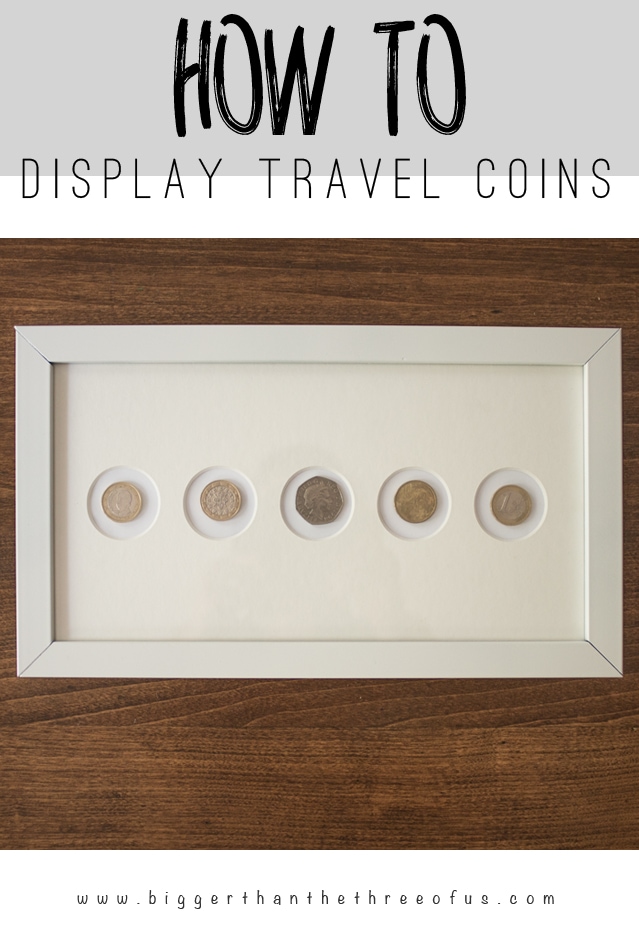 It was super simple, but I'll show you what I did.
1. Gathered the change that I wanted to include.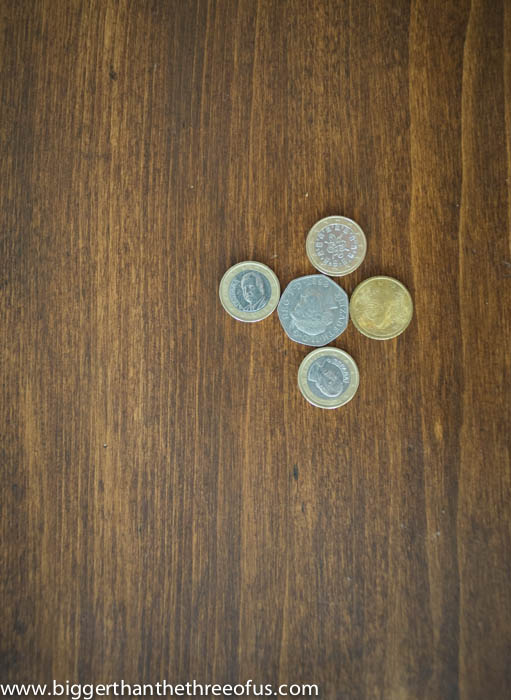 2. Picked my frame. Any random frame would work, but I liked that this one was oblong. It was black, but I gave it a few quick coats of white spray paint.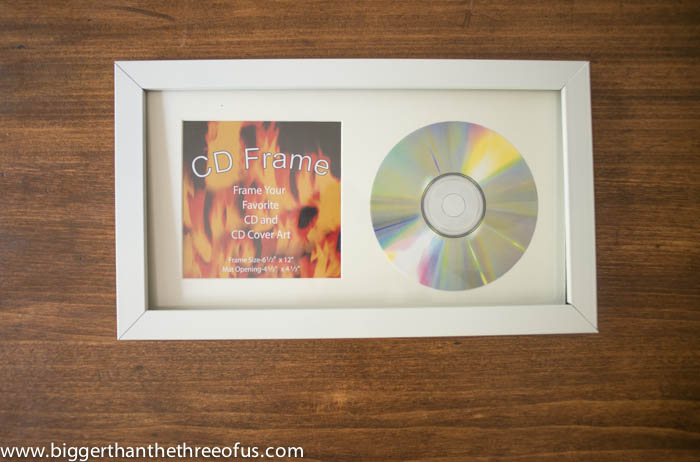 3. Took my frame and coins to Hobby Lobby to have them cut the mat for me.
4. Put packing tape on the coins and stuck them in the holes (I didn't use glue because I wanted to be able to change this display down the road).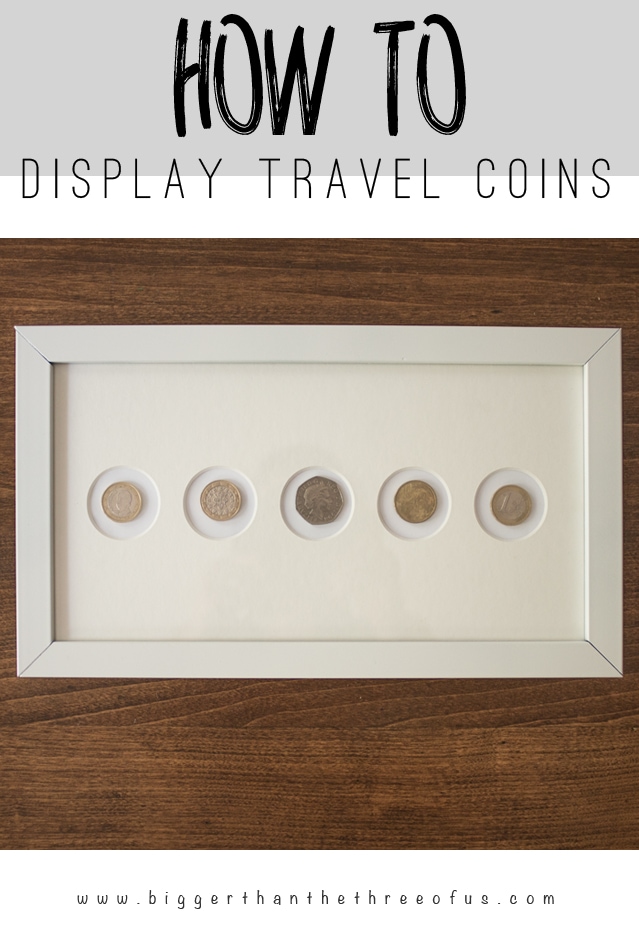 I should have the travel gallery wall reveal up on Friday! I hope I never want to change it, because I have tons of nail holes! lol. =)
Ok, want to see what the other ladies have been up to?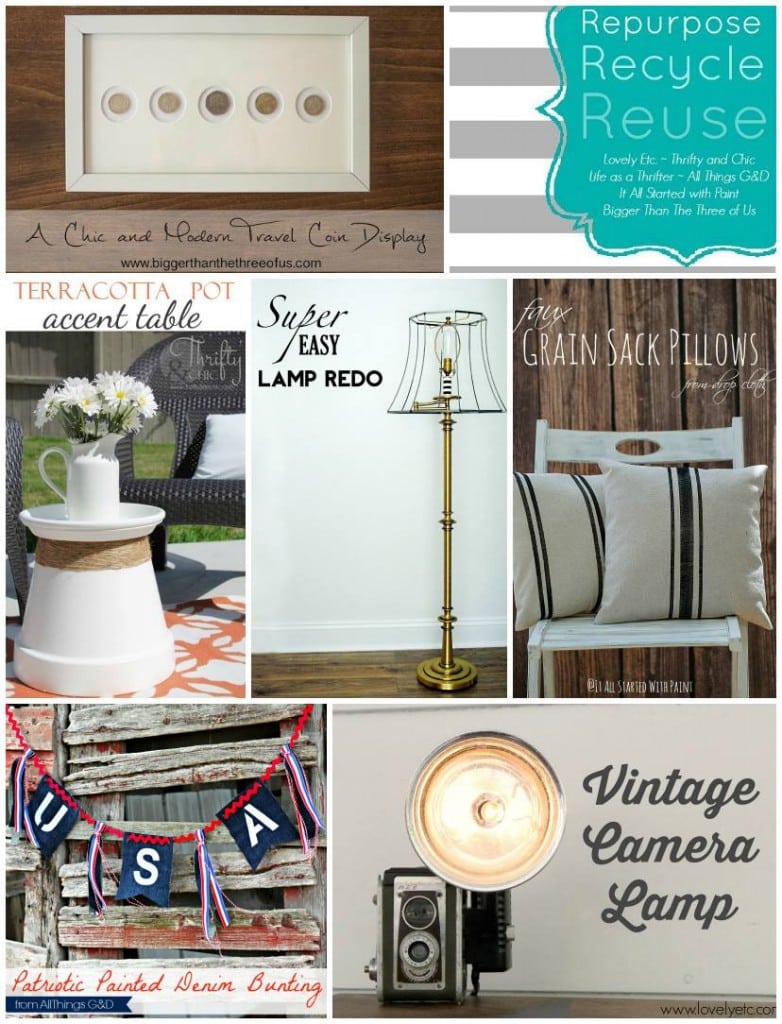 Planter Accent Table by Thrifty and Chic
Faux Grain Sack Pillows by It All Started With Paint
Super Easy Lamp Redo by Life as a Thrifter
Vintage Camera Lamp by Lovely Etc
Patriotic Painted Denim Bunting by All Things G&D
If you loved this post, then you might love: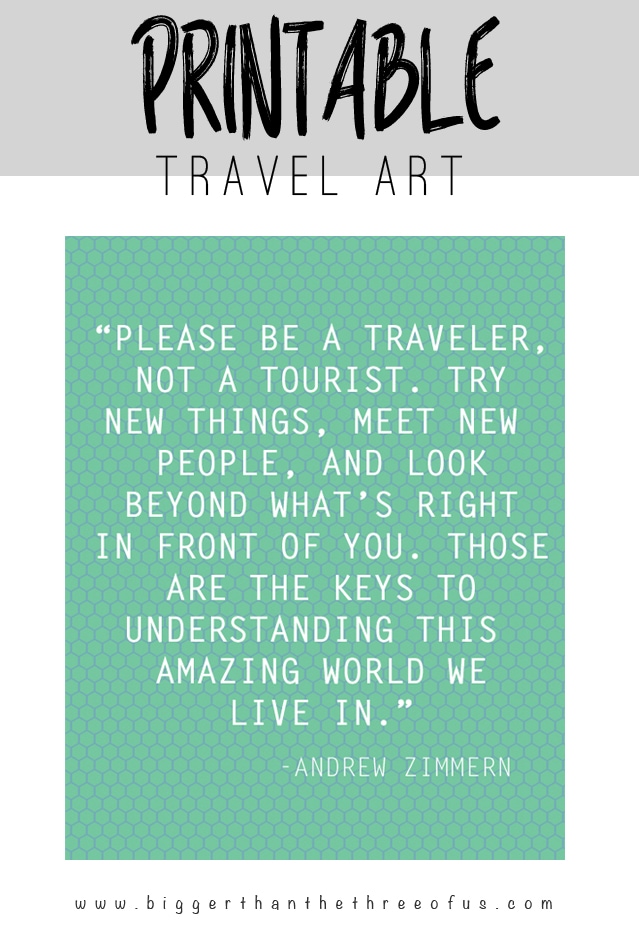 Free Travel Printable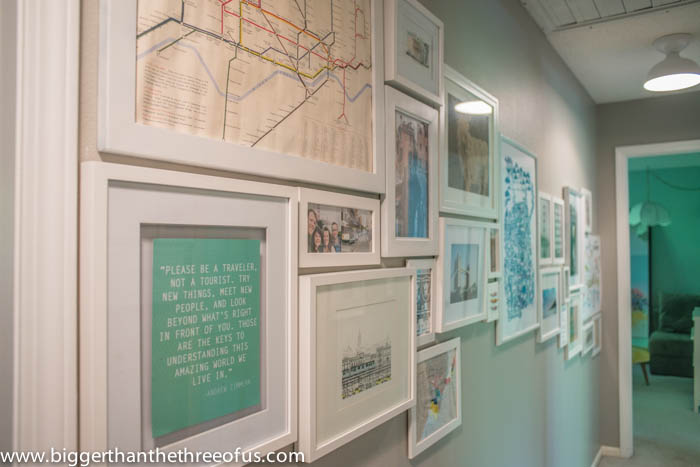 The Travel Gallery Wall Reveal
or
How to Transform a Photo to Art
Linking up to:
Remodelaholic, C.R.A.F.T., Project Inspire(d), The Makers, The Winthrop Chronicles, Home Stories A-Z, Work It Wednesday,  Fry Sauce and Grits, Liz Marie Blog, The Inspiration Gallery, Creativity Unleashed – The Bold Abode, Remodelaholic, Whipperberry, Tatertots and Jello, Link It or Lump It, Sunday Soiree and Frugal Crafty Blog Hop.