Can I just preface this tutorial by saying that if I can paint this then EVERYONE can paint it. I told my husband that I was going to paint a canvas with brushstrokes and he seriously was like, "what, that's not something you do". He can paint (I mean really paint) and I can, well, I can do other things. lol. Anyways, today I'm showing you how you can do this DIY Art Canvas Painting. Spoiler: It will take you 5 minutes! Yay. Who loves fast projects?!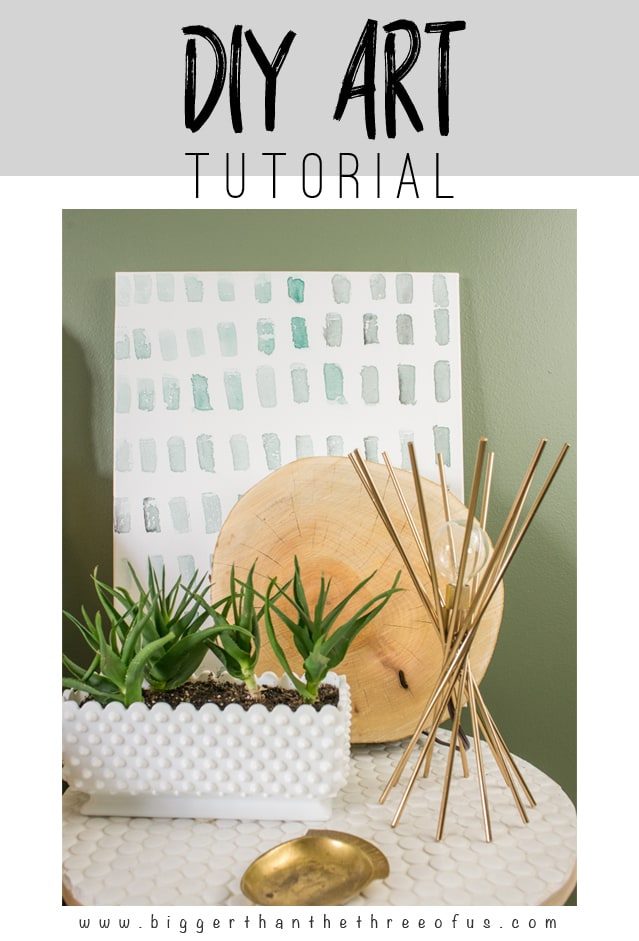 Do you ever love something yet it just doesn't quite fit your space? That's what happened to me. A few weeks ago, I rounded up some art that I loved. Included in that round-up was some brushstroke art. I loved both of them that were included in that round-up but they weren't the right colors. I couldn't get them out of my mind, so I decided I had nothing to lose by trying to DIY something similar myself.
First things first, gather your supplies. I used cheap watercolors.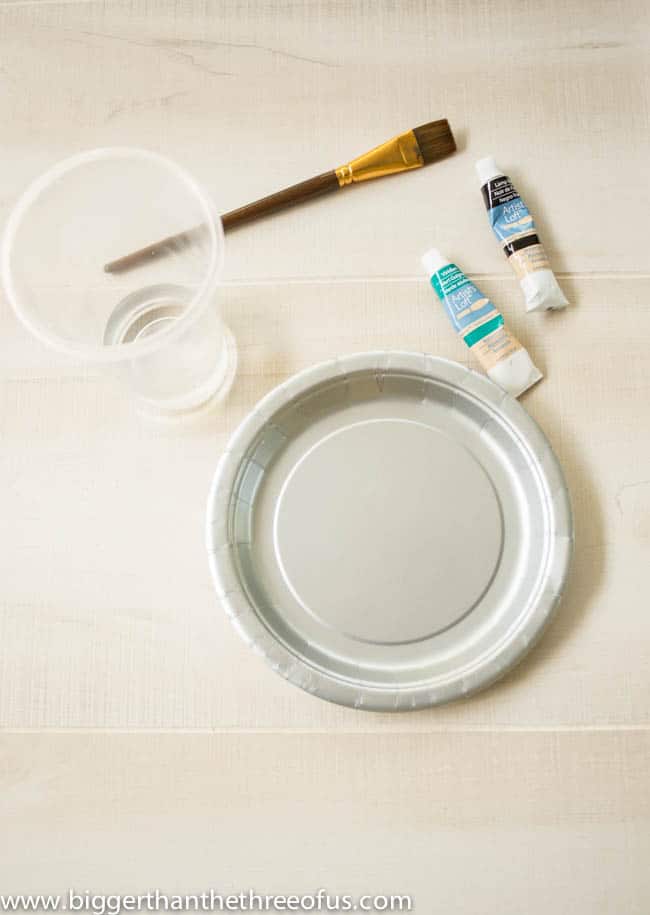 Next, put a little bit of paint on your plate. To deepen the color, add a smidgen of black.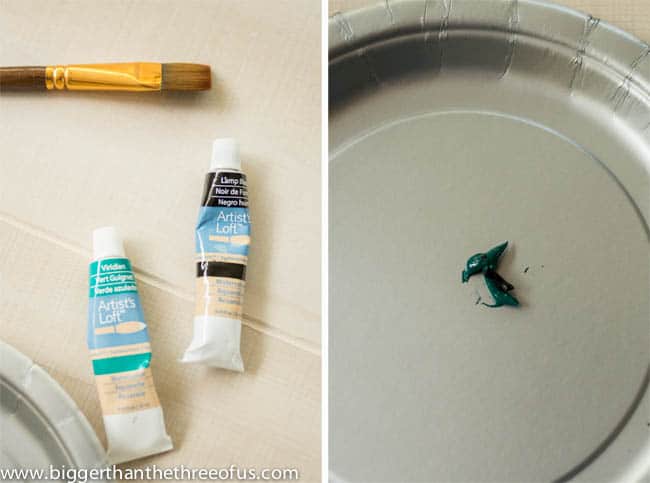 Add water (realize that you used way too much paint) and stir. #oops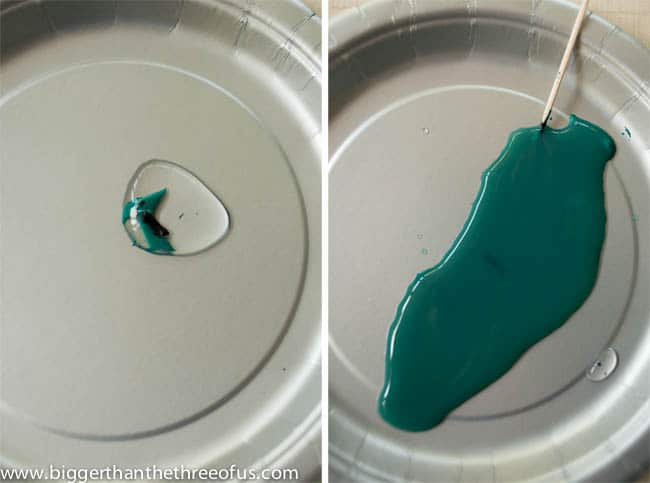 Use the brush and start making brush strokes. I tried to stay somewhat in line, but it didn't quite workout on some of the lines.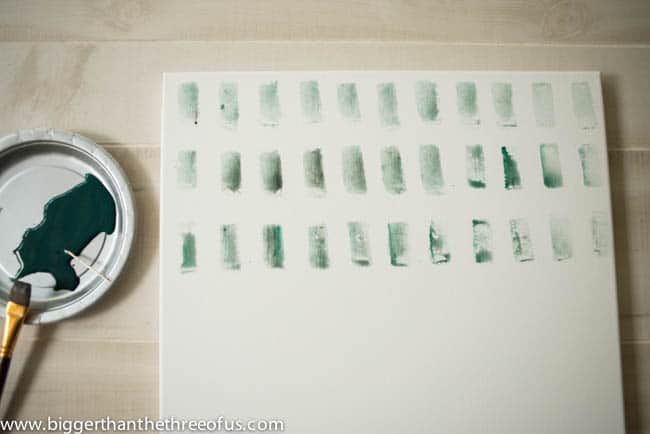 Without letting it completely dry, go back over some of the strokes that you want to be a bit darker.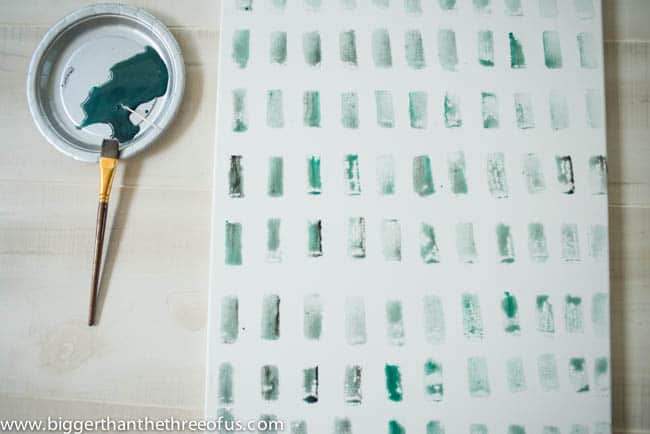 Admire your handiwork, take a picture and proceed to lift the painting vertical. WAIT, don't do that.... the paint will run all over everything!! Yep, that totally happened to me. Luckily, a wet paper towel cleaned most of the drips up. I'm calling the rest of the smudges "abstract".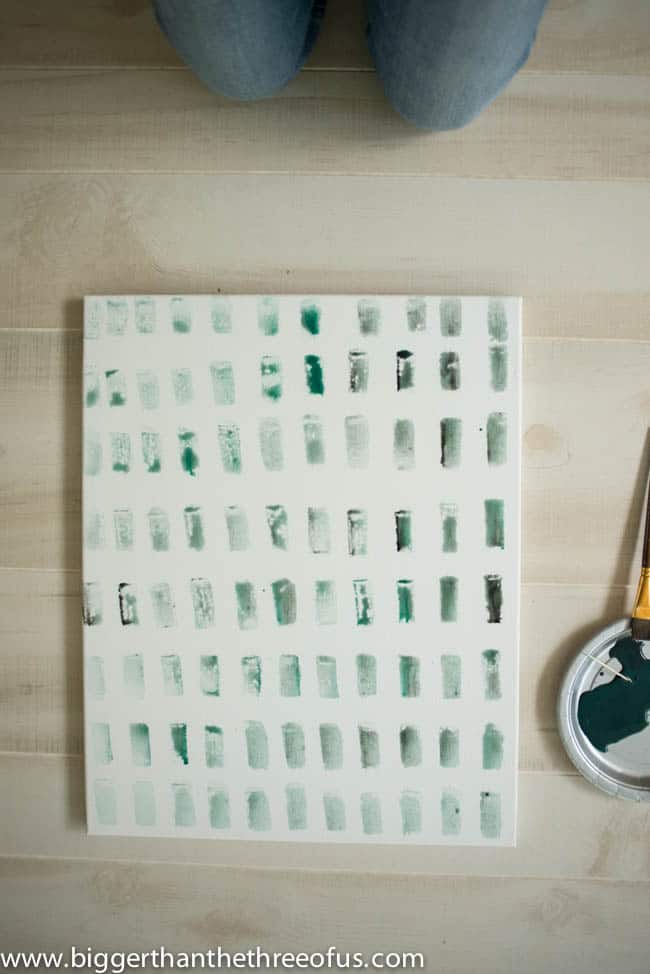 I really like how this piece turned out. I don't think it would be able to stand on it's own on a wall. I think the imperfections would drive me nuts, but layered on a nightstand it looks good.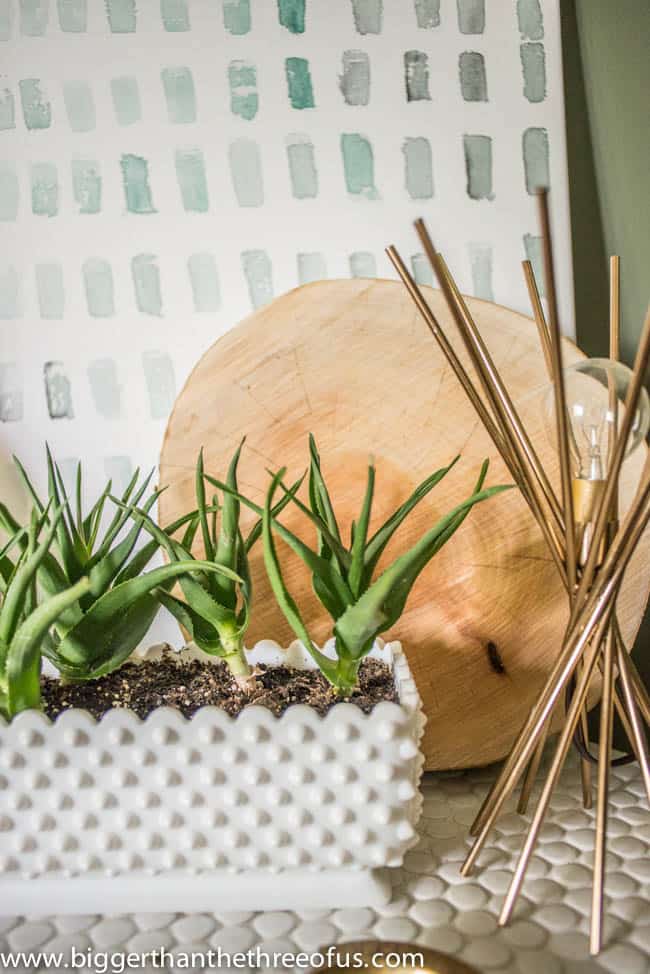 Since, I had the paints and the canvas laying around, this pretty little project came out to $0! You know I love that.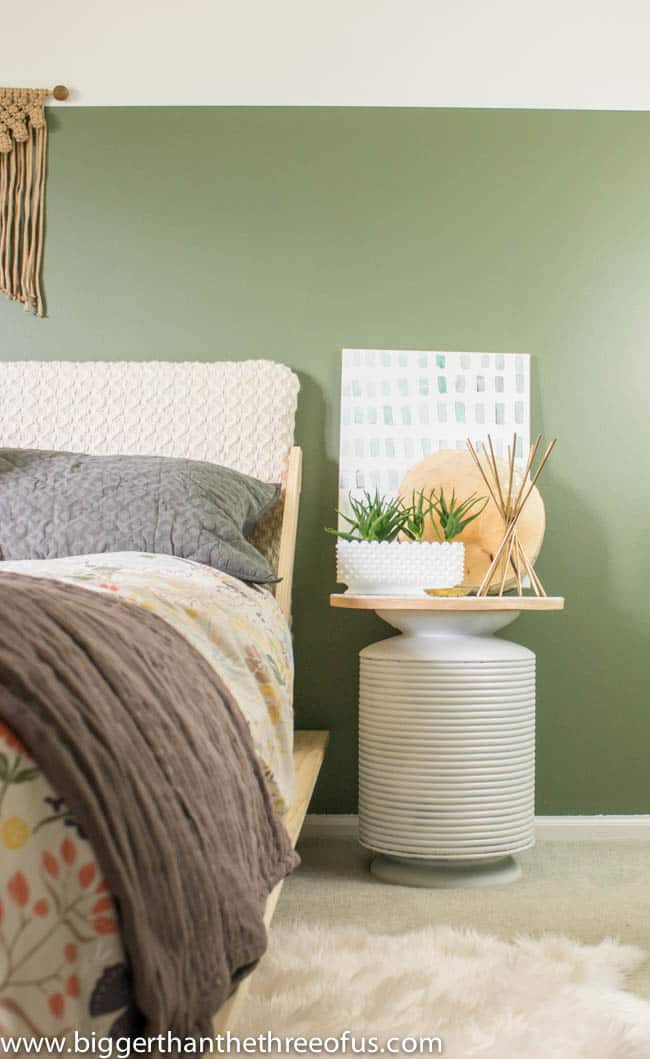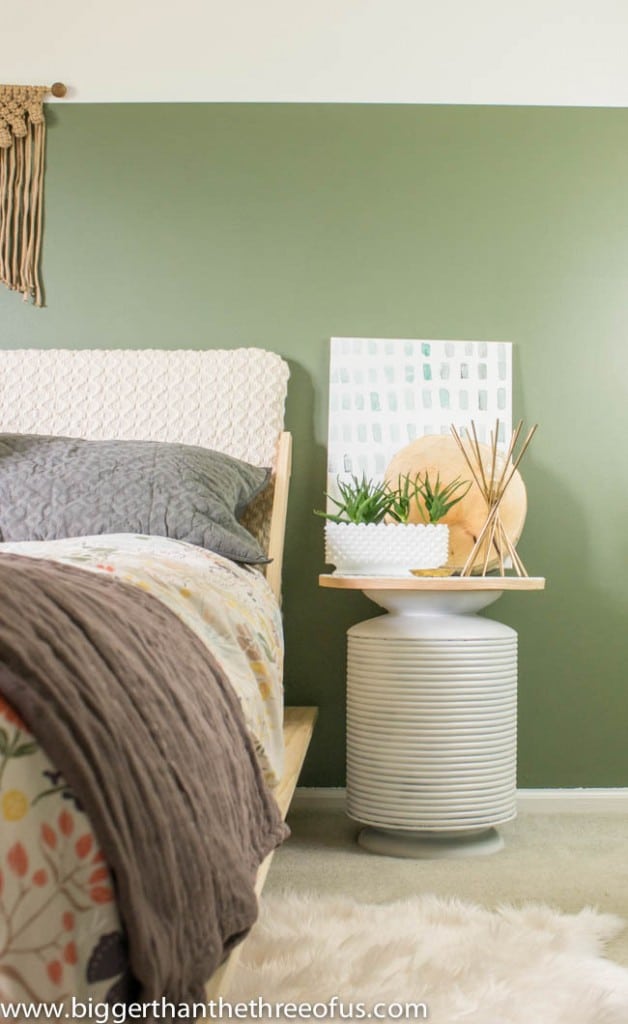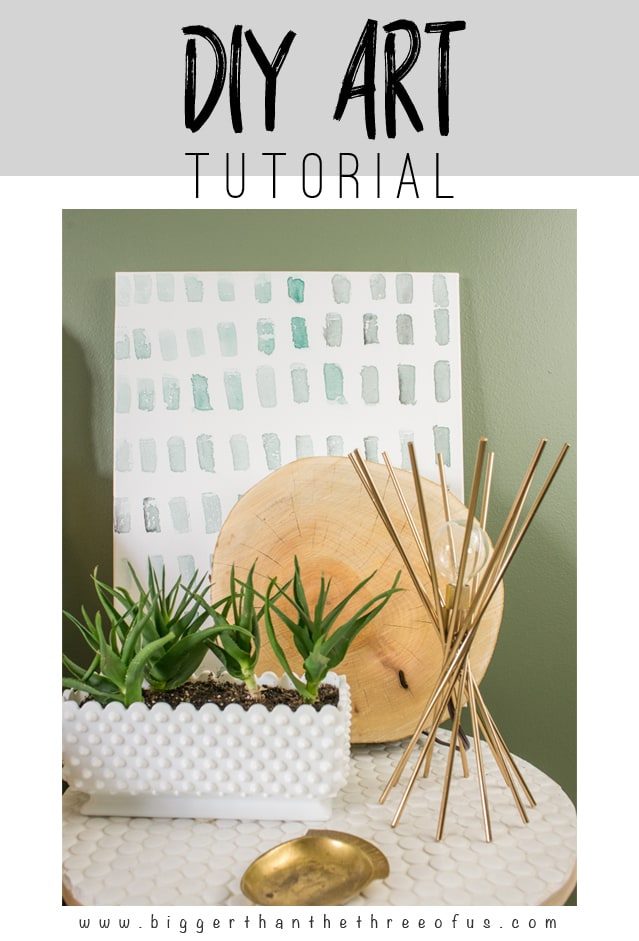 Linking up to:
DIY Sunday Showcase, Found and Foraged,  Skip to My Lou, Home Stories A-Z,  Tip Junkie, Hit Me With Your Best Shot,  Work It Wednesday,  On Display Thursday, Think and Make Thursday, Fry Sauce and Grits, The Inspiration Gallery, Creativity Unleashed - The Bold Abode, Remodelaholic, The Creative Collection, Tatertots and Jello, and Frugal Crafty Blog Hop.