It's Monday! Whew, this weekend was crazy. So, for once, I'm happy to say it's Monday! lol. My sister got married this past weekend so we had wedding festivities all weekend. Fun stuff, but I'm tired! Anyways, so today I thought I would do a round-up of affordable art prints for you!
I'm getting more and more into art. A few years ago for our anniversary, Luke and I bought a piece from Caroline Wright. That piece (which was a reproduction) sparked more and more interest. Luke used to paint and draw, so I would say he's always had an eye for it. Me, on the other hand, I can't paint or draw to save my life. Seriously, our little man who is 5 does a better job than I do. Anyways, we can't always (or ever) afford original art. An easy way to have art in your home (but not spend a fortune) is to invest in some affordable art prints that you love. It's been quite some time since I've rounded up my favorites, so I thought I would do that today.
*Affiliate links below. Thanks for supporting this blog. Click to read my disclosure policy.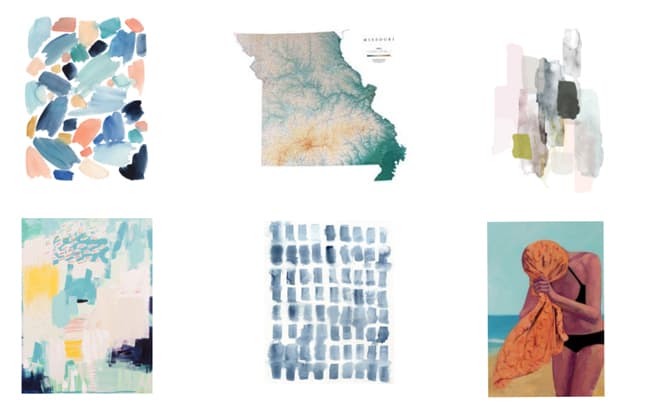 I would totally put the sunbather girl and the top left abstract together. How cute would they be? I've been forever crushing on state maps and the coloring on that one is just spot-on.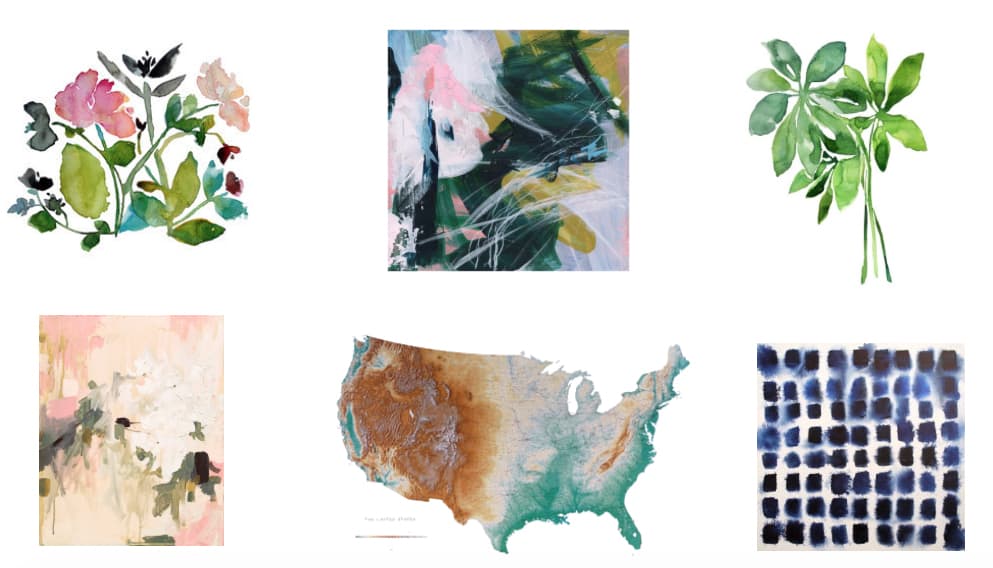 top: left, Click to read my disclosure policy, right
The bottom left art piece has shown up on another of my round-up's which means that I totally love it.
Another watercolor block print art? Why yes, they are two different shades of blue. Ha. Love them both!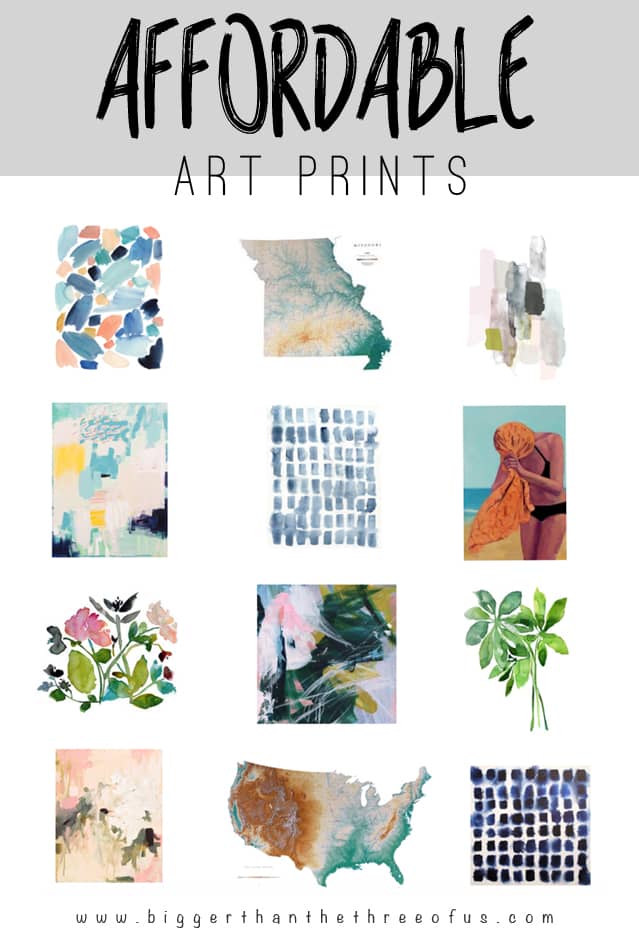 Without going back to look, I'm pretty sure that none of these pieces came in at over $50 (for the smaller sizes). Great deal, right?
I might have indulged myself using some birthday money and bought one of the pieces in the round-up. I'm hoping it gets here for the One Room Challenge, because I think it's going to be perfect in the guest bedroom!
Any pieces that you have to have?