I've made some progress, yay! Today, I'm sharing the ORC Guest Bedroom Week 2 progress.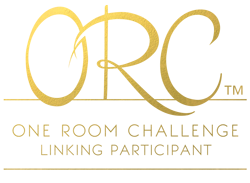 It feels like I don't have much to show, but I've been working a ton on it! So, trust me, I'm proud of the little that I have to show. =)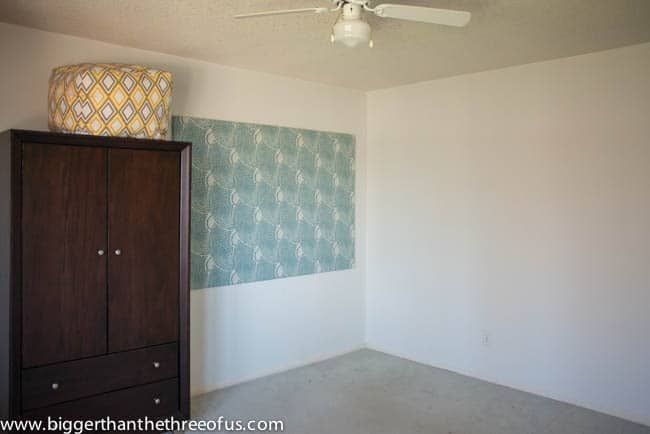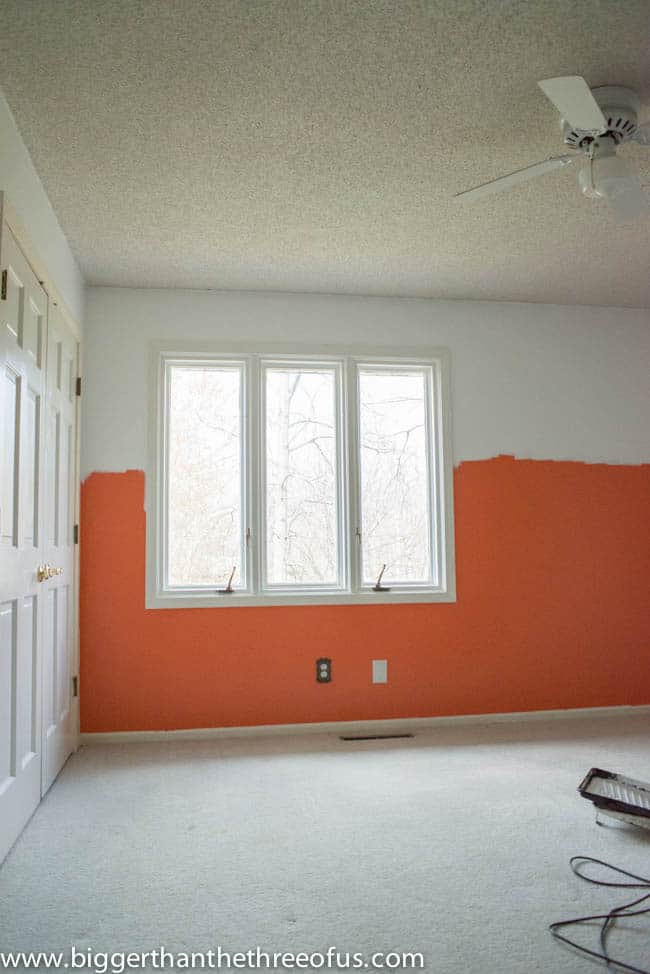 So, the white paint has not been covering well. I'm up to three coats rolling and four edging and I still have one more edging coat to go. I'm not sure what the issue is, but I can tell you that I'm not happy about it. LOL. Going from a cream white to a stark bright white has made quite the difference in the room. The walls are feeling so fresh!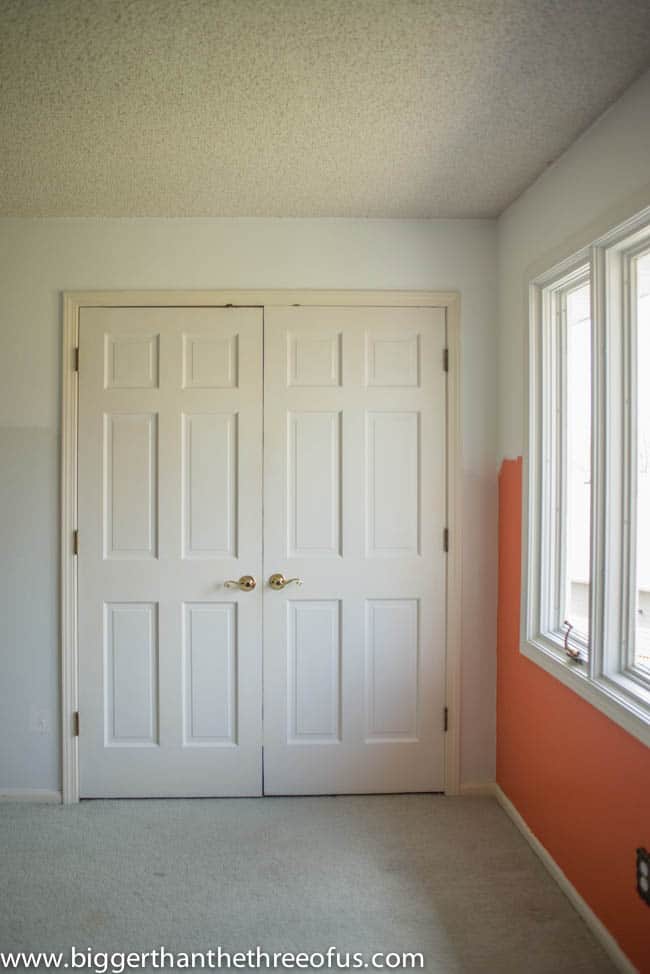 I'm also painting all the trim and doors in the room. I'm on different coats on most of them... what can I say?! No, actually, it's easier to get things done in 45 min segments with my little guy so that means only part of the edging gets done. The windows have two coats on and I'm calling them done. Don't they look good?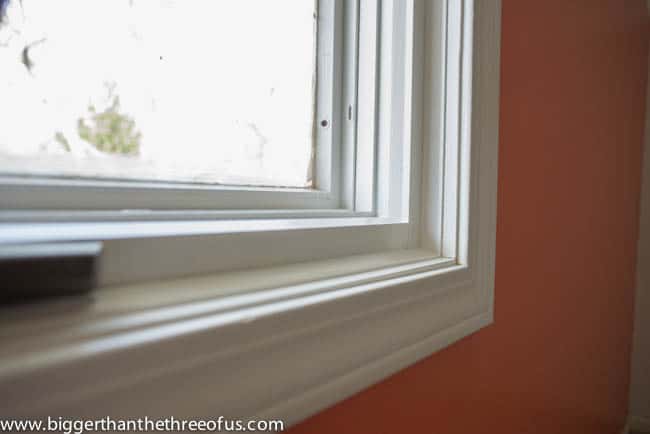 I've got to clean the paint off the windows, but it takes just a few minutes with a razor blade. No more taping windows for me!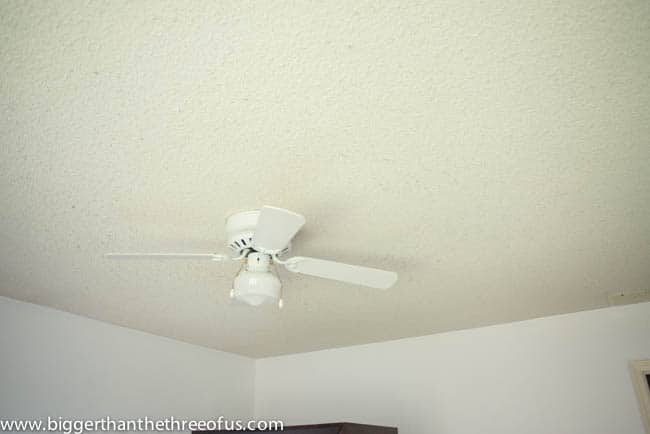 Unfortunately, by giving the top part of the room a bright treatment, the ceiling is looking dingier than ever! Bummer. I'm not sure what I'll do with it. We had our house tested for asbestos before we moved in and it tested positive, so scraping the popcorn is a no-no. As is painting it. I need to do more research and maybe I'll find something. We'll see.
Ok, I'll be back next week with more progress. I know you're curious to see what's going on with the bottom half of the room.... I am too!