A few weeks ago during Thrift Score Thursday, I menionted that I wanted to add some wood tones to our bedroom. I did that by adding the bowls that I thrifted.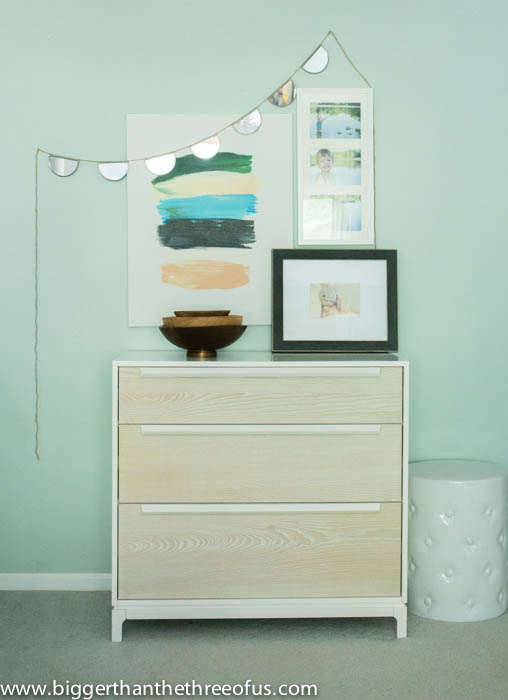 But, I had in mind that I would like a piece of art with wood tones to make a focal point. It was further in my mind when I stole that brushstroke painting that Luke painted (above) and placed it in our gallery wall in the living room. So, for the past month or so, the little dresser has stood without art. It's been sad!
When WiseDecor contacted me to see if I was interested in working with them, I thought it was the perfect opportunity to jump on adding that warmth to our bedroom that I felt was missing.
I have always been a huge reader and I think that goes hand-in-hand with my love for quotes. Seriously, all through middle school and high school, I had journals of quotes. I would print them out and paste them in (with old-fashioned glue). =) That love affair with words and quotes has continued. I have a few around my house (Pride and Prejudice printable, Travel the World Printable, nightstand art, etc.), but I'm always looking to add more in a way that fits with our style.
I looked through all of WiseDecor's transfers (and they have a ton!), but I didn't find one that really spoke to me. I had a few quotes in mind that I loved, so I was able to have a custom stencil made out of one. The process was simple. Submit the quote and pick out the lettering. They have a designer put it together for you in the sizing that you want and then you proof it. I was the annoying customer (like usual… that is totally me 100% of the time), who said, "hmm, I like it but it's not 100% me. Can we do this or this?" Thankfully, that was a non-issue and, after the final proof, we were ready to go. Well, at least on the stencil portion of the project.
I had this terrific idea (can you read my sarcasm) to do a custom piece with different color boards that were stained and different sizing to make some really cool abstract shape. Let's talk about the staining for a bit and then I'll get to the shape part.
Since we own about three cans of stain and I didn't want to buy multiple cans just to have one board stained a different color, I asked my Grandpa if I could come over and use some of his stain. He seriously had like 60+ cans. I was totally jealous!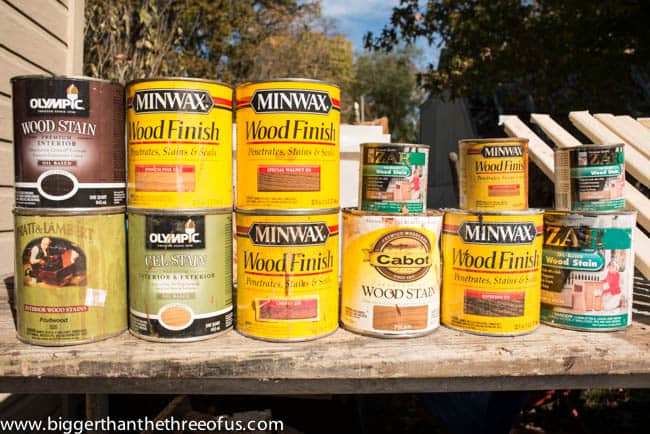 He was a bit appalled by the "quality" (hmm, lack of quality… bottom of the barrel) wood that I picked out. I assured him that I totally knew what I was doing. LOL.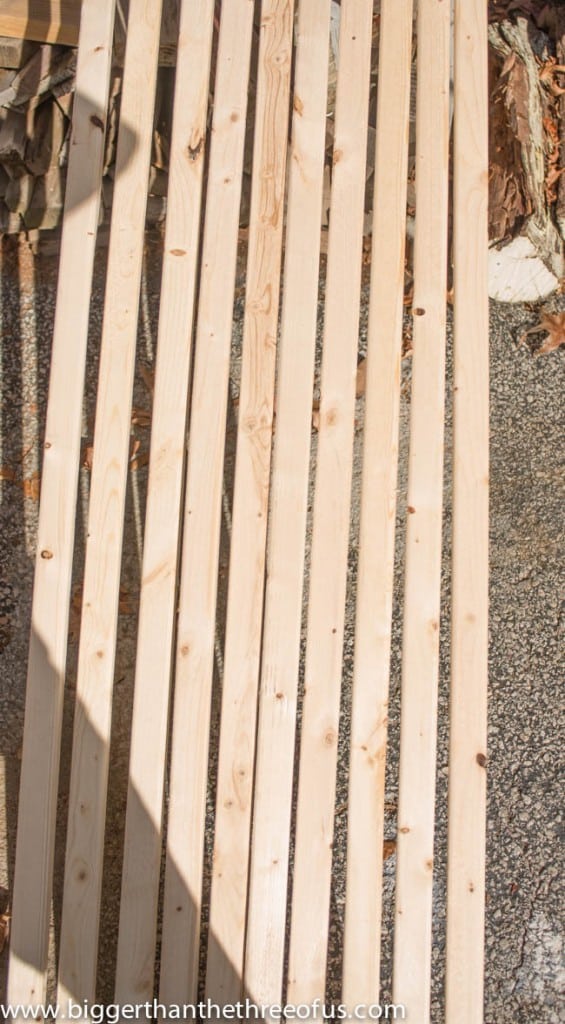 Anyways, we choose stains from light to dark.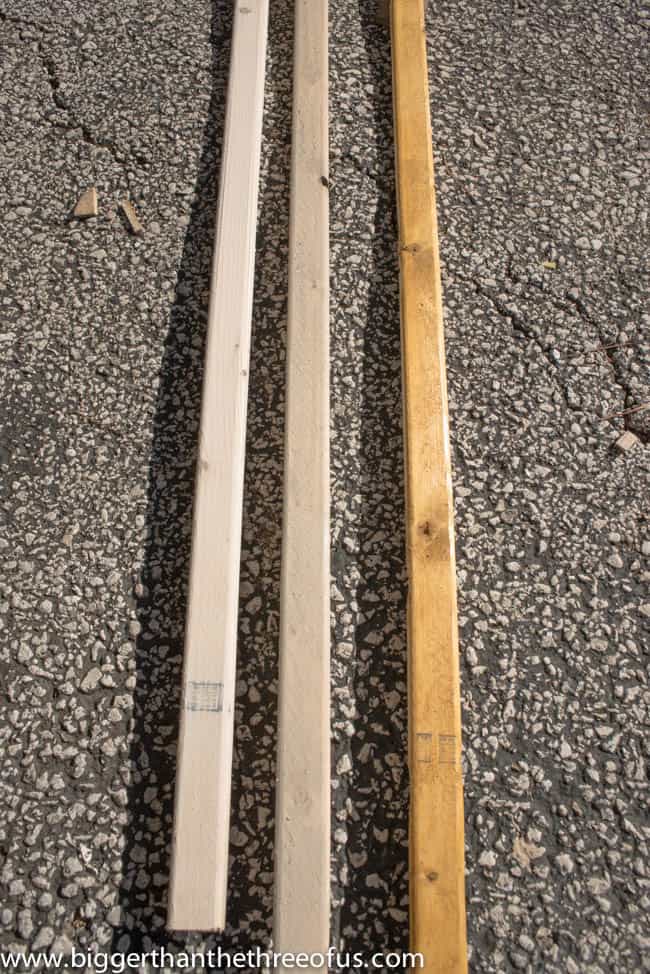 I just kept applying stain and, a few times, one ended up begin the wrong color. We just sat that one aside and saved it for later.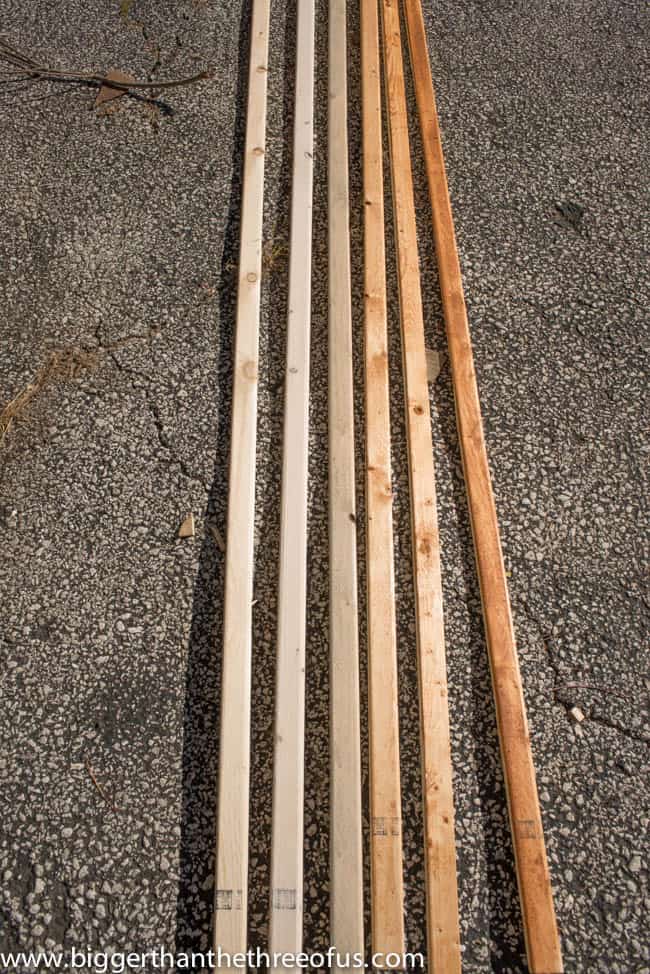 The couple that were the wrong color, we sanded lightly and just stained darker.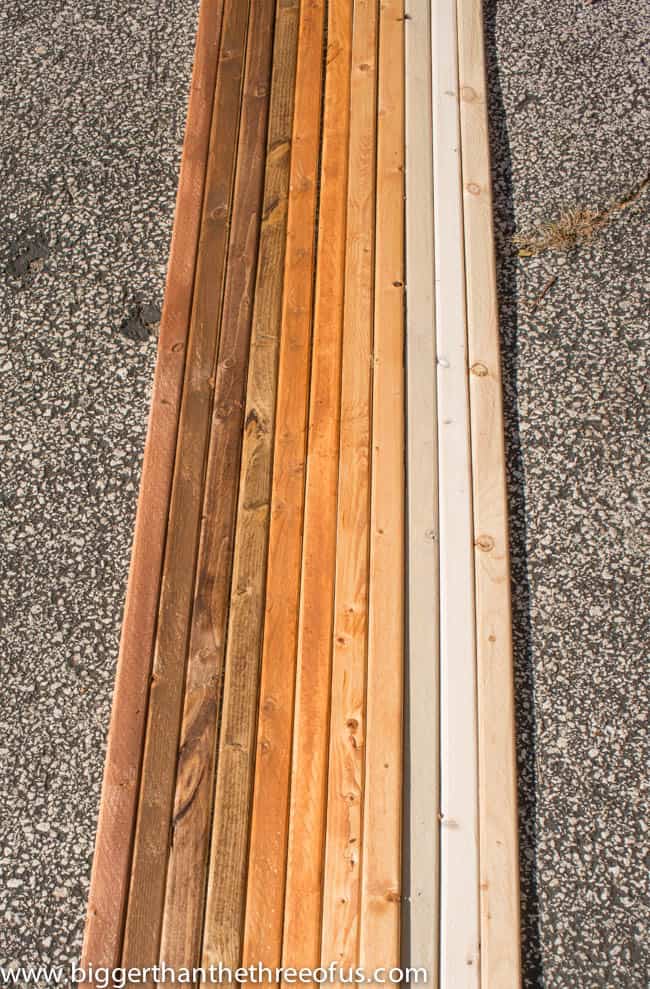 I was going for an ombre effect.
Let's get to the cutting part. Luke did all kinds of crazy geometry (I think I got a D in that class, so you know I wasn't doing the math) and it looked so good on paper. Then, come to find out our miter saw could not handle the angles. No matter. We figured out how to make a fence for the miter saw. Basically that allows us to cut at a sharper angle with another board up against the saw. The fence gets screwed into the saw and then you make the cut. Well, to make a long story short, it totally would have worked if we wanted to flip the fence after every cut. Basically screw in, cut the board, screw out, screw in the other side, cut the board and repeat. That would have had to be preheated 14 times. I was beyond frustrated at this point and just wanted to get the thing done. So, still loving the ombre effect, I said just cut the boards straight and lets go with that.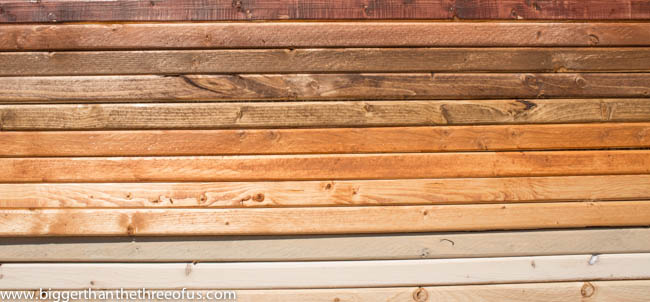 He cut them larger than the stencil. We adhered them to a thin piece of plywood using staples. We shot the staples in through the back so that they didn't come out through the front of the stained boards.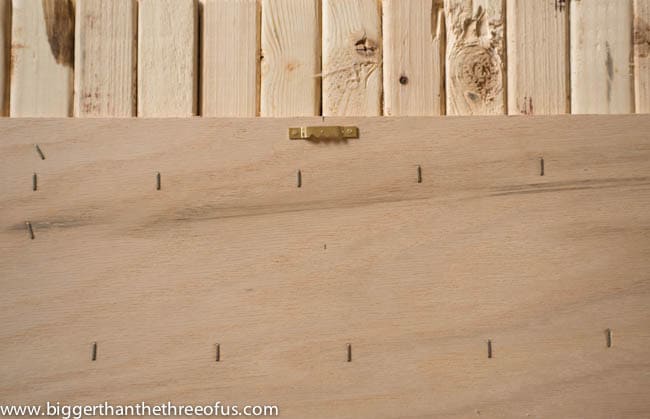 I don't have a close-up of the brads, but we went back through and reinforced with staple brads.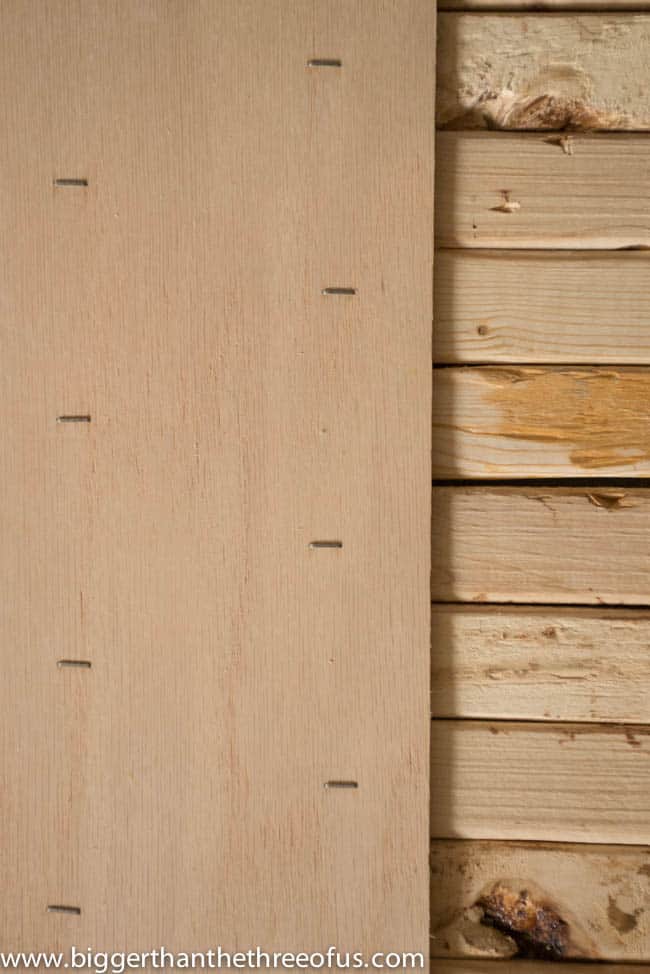 Whew, are you still with me? =)
At this point, we had to move indoors and work late (hence the terrible pictures). Sorry guys.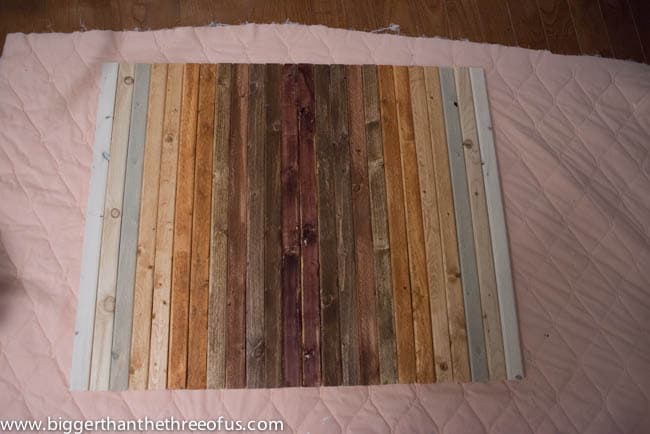 We  Luke followed the instructions for the stencil and centered it on the wood.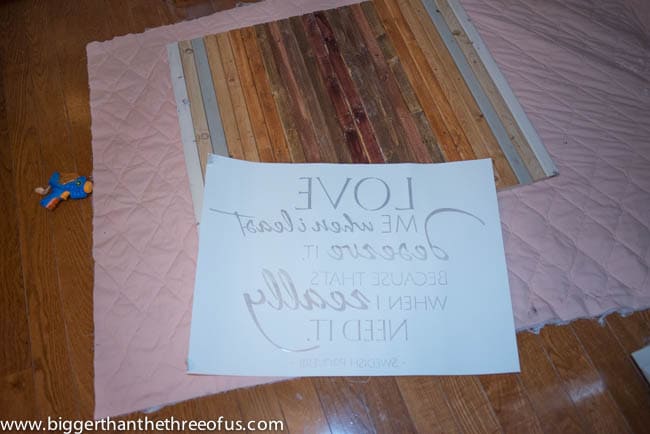 We taped it down and he got started painting. He went pretty light with a small paint brush (like a canvas painting paintbrush) and was just overly careful about not getting underneath the letters.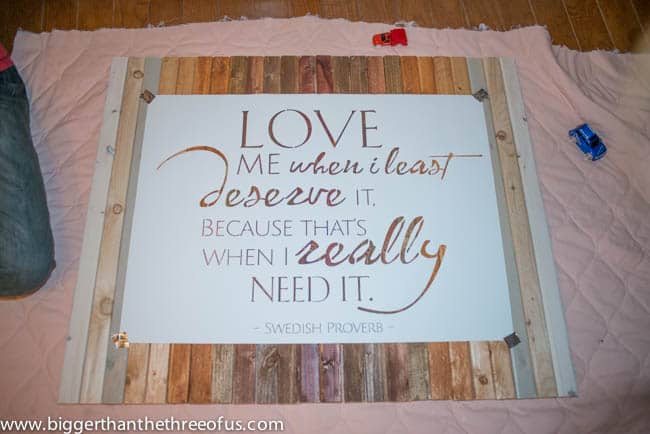 Stencils are for flat surfaces and our wood art was definitely not perfectly flat so we knew that there would be some variation.
I totally love the variation though and I think it fits with the 'rustic-ness' of the wood.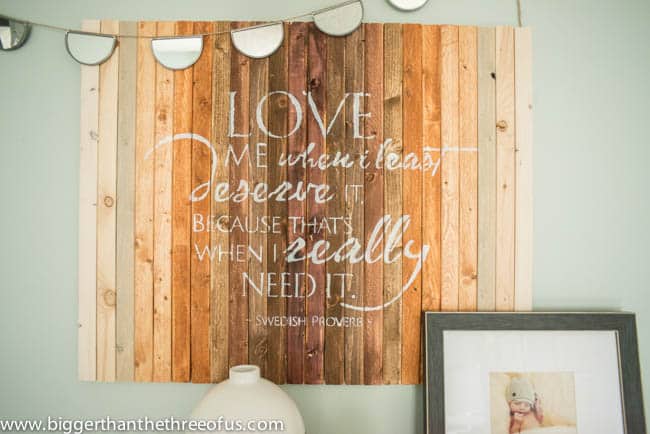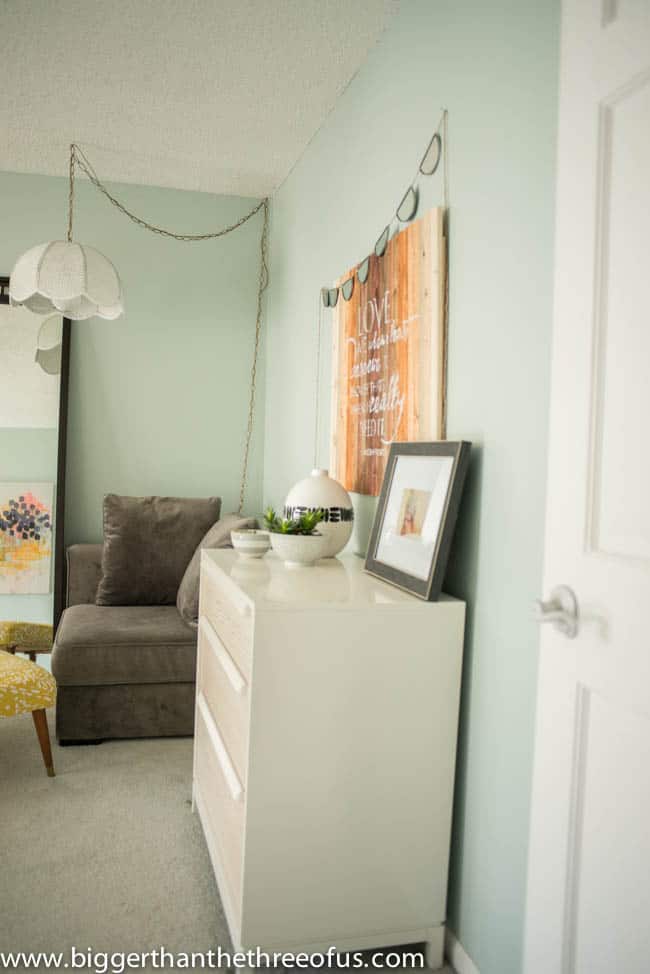 I think the wood staining is super neat and a bit different for this type of project. What do you guys think?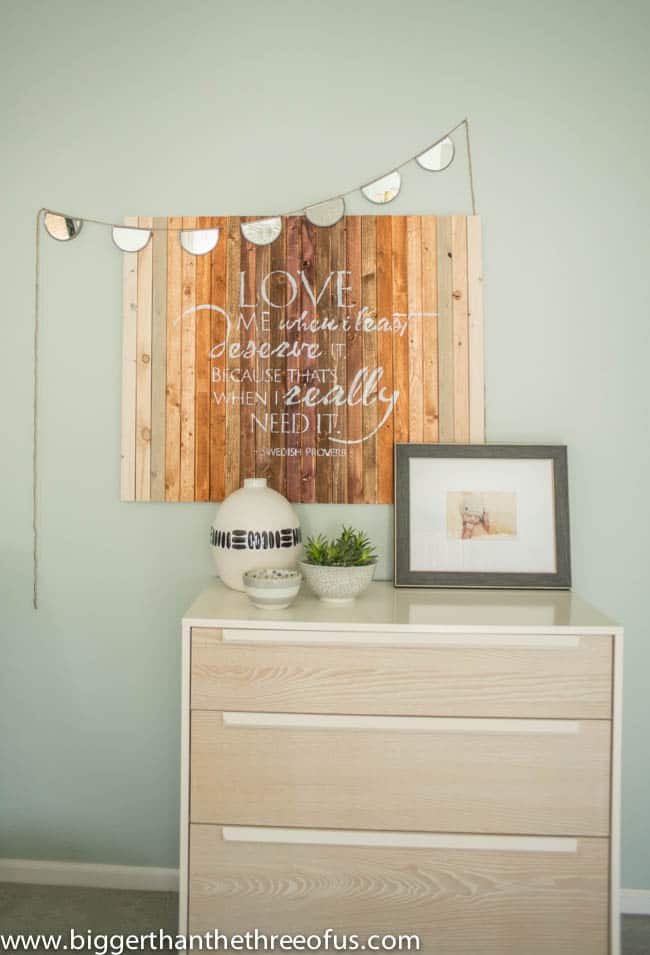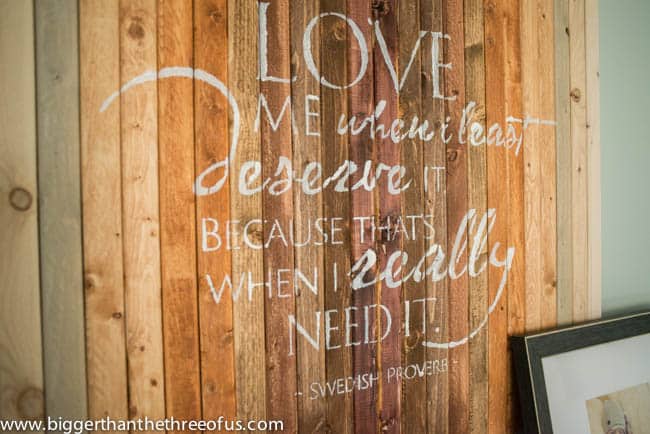 DIY Ombre Wood Stencil Art: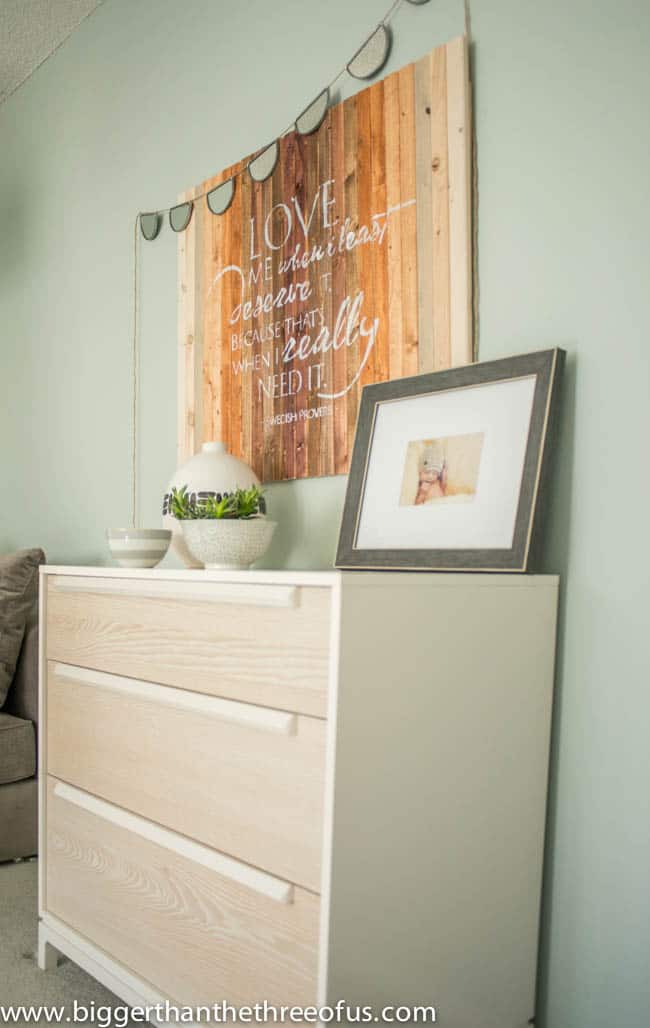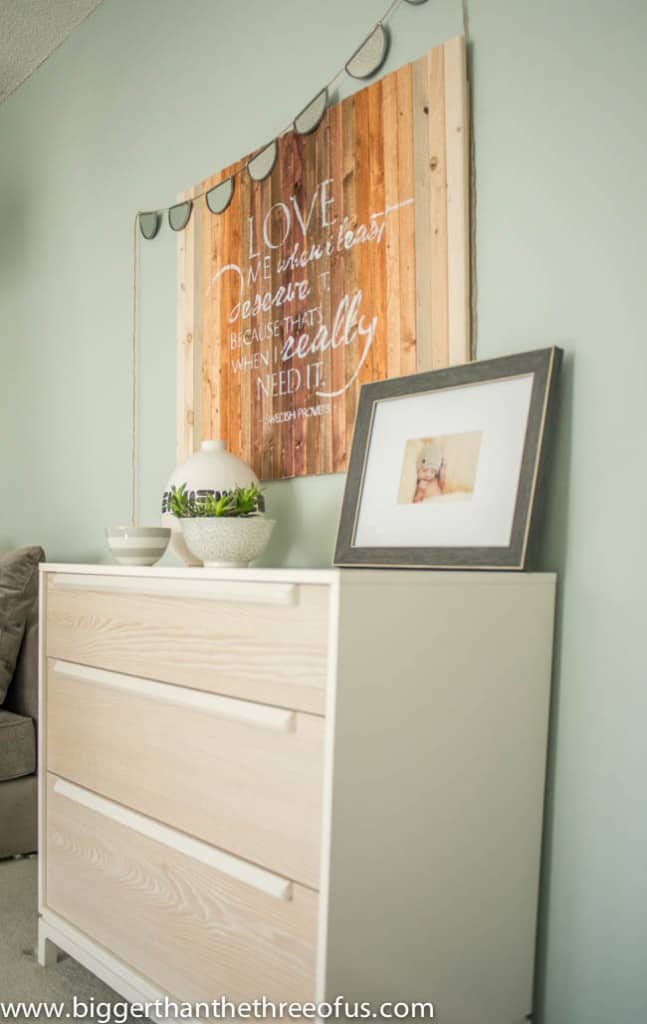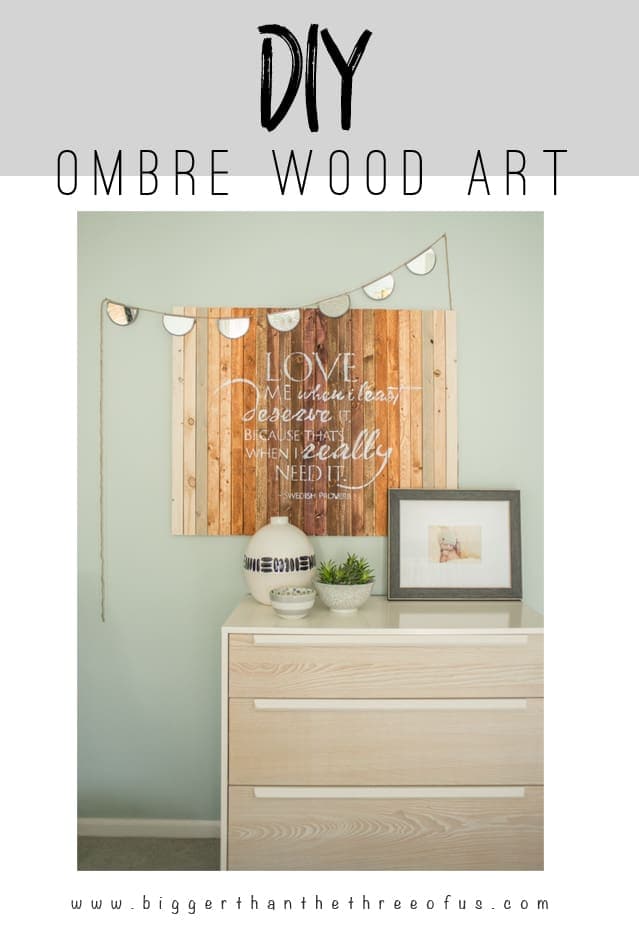 WiseDecor provided me with the stencil, but all reviews and thoughts are 100% my own.
WiseDecor would like to offer one of my readers a $75 credit. How exciting is that?
Use the Rafflecopter below to enter!
Linking up to:
Found and Foraged, C.R.A.F.T., Your Designs This Time, The Makers, The Winthrop Chronicles, Home Stories A-Z, Hit Me With Your Best Shot, Outside the Box,  Work It Wednesday,  Think and Make Thursday, Fry Sauce and Grits The Domestic Heart, Liz Marie Blog, The Inspiration Gallery, Creativity Unleashed – The Bold Abode, Remodelaholic, Whipperberry, The Creative Collection, Tatertots and Jello, and Frugal Crafty Blog Hop.