Do you know where this is going? Well if the title, "Mr. Darcy", didn't give it away, then let me tell you. My favorite movie is Pride and Prejudice. For years, we have made it an annual tradition to watch it on Valentines Day. I think Luke is just now getting the accents of the movie down. After 8+ years, he might be getting every other word. =) In honor of my longstanding love of the movie, I decided to put together a free printable.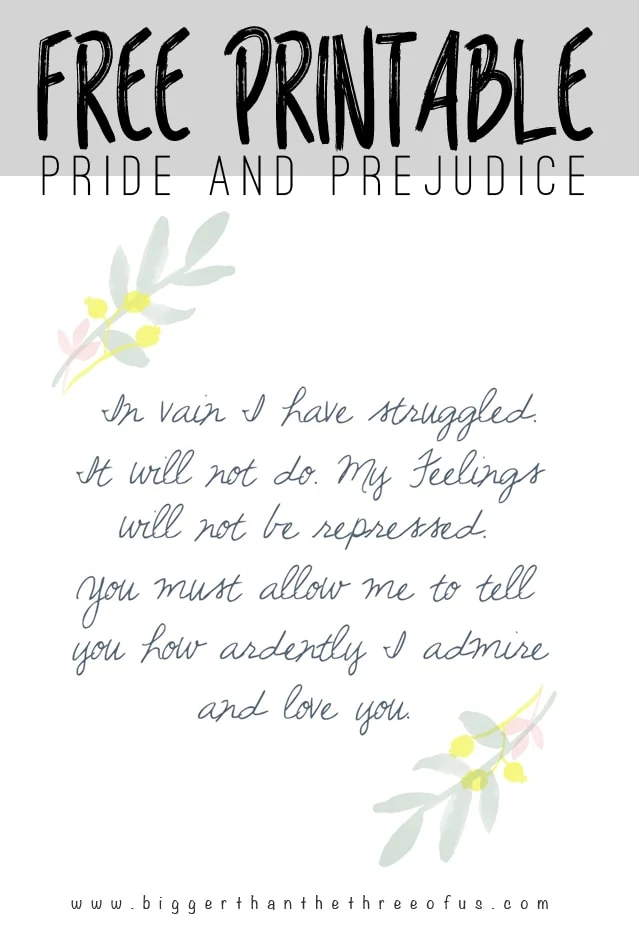 (Download here)
I used some Photoshop brushes that I found on Creature Comforts Blog. I've used brushes before (the house paint color graphic was one), but I've never played around with them for a printable. I could definitely see them getting addicting.
I decided to hang it in our master bathroom.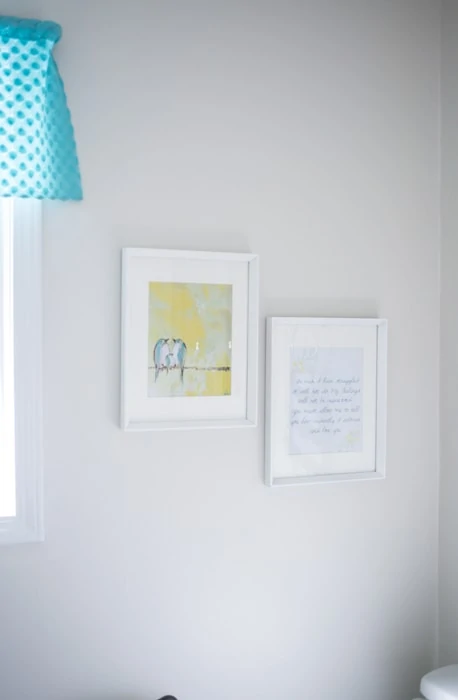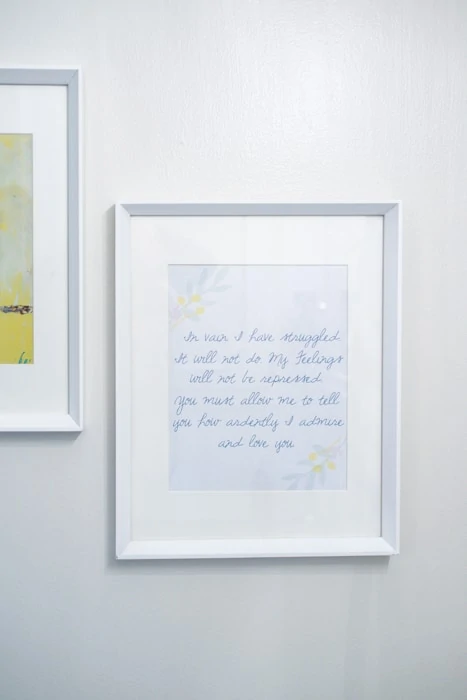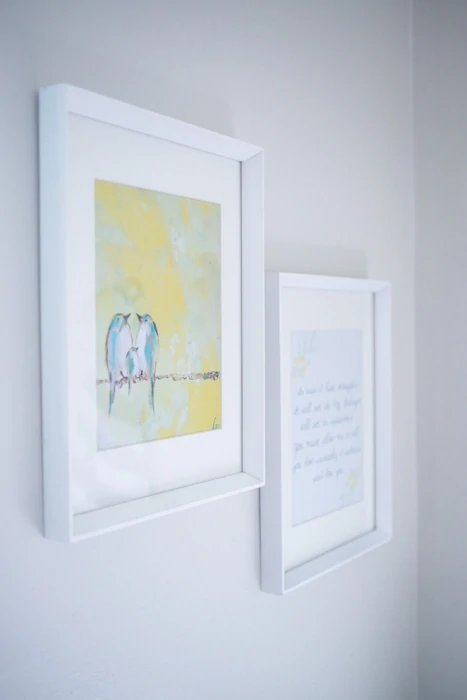 I think it looks pretty cute next to the bird art. Sometimes, you just need something easy and cute to make your day. Enjoy!

Linking up to: