Do you remember when I talked about the last 10-20% of decorating? Well, after today, I'm happy to report that I think I have about 2% left in the master bedroom. Yay, for progress! Today, I want to share all the details on the nightstands.
I scored both nightstands about two months ago for a steal at a thrift store. Since getting them, it has been about finding the right details for the top. I found the perfect mix of just a few items (I like minimal), but items that mean something to us and are useful (which is always a plus).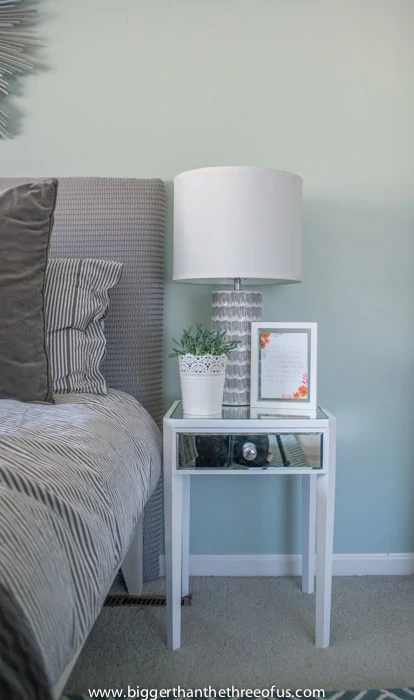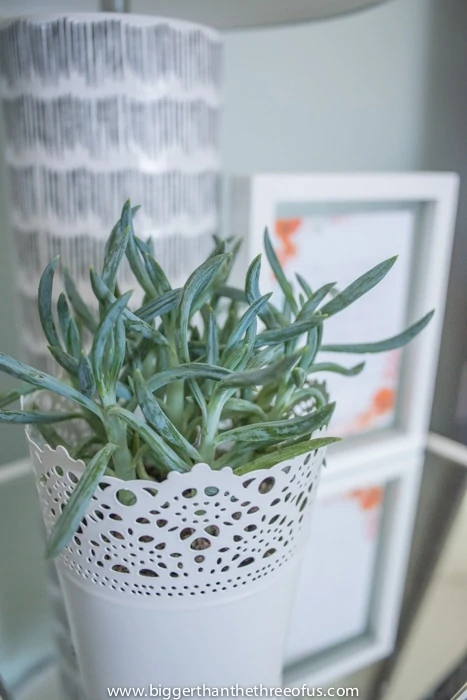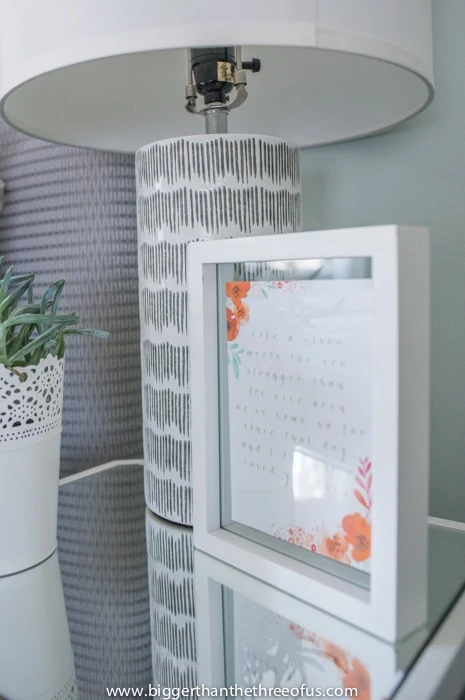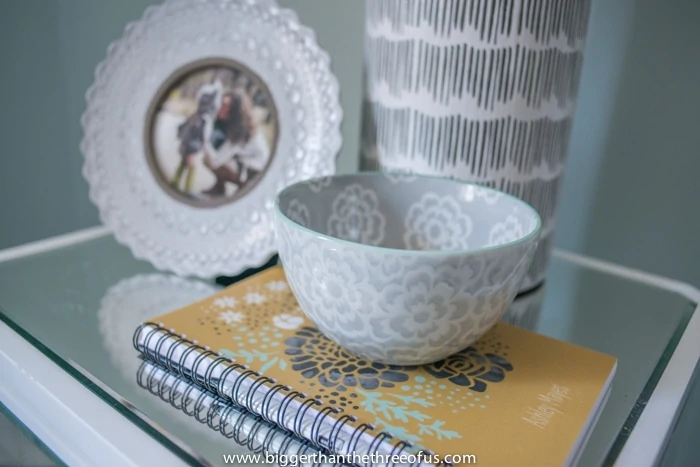 Pretty, functional, minimal = feels like us.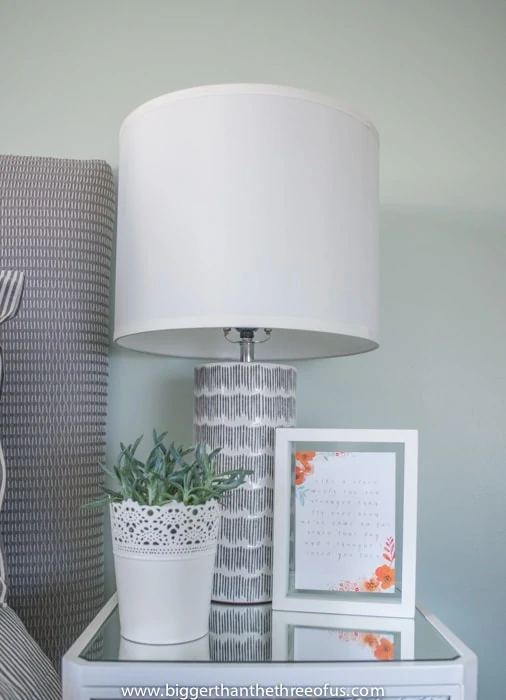 The lamps are Nate Berkus from Target. The planter is from Ikea. The floating frame is from Target. The 'artwork' is actually a piece of the "Lush Bouquet" notepad from Tiny Prints. The flowers look like a watercolor painting. I love it.
The circle frame is from TJMaxx and the bowl is from West Elm. The notebook  (which has pages & pages of blog notes and dreams) is PERFECT for me. I have always had a notebook, and, most recently, a black one that was pretty ugly. I like pretty things and this one, also from Tiny Prints, is gorgeous and useful.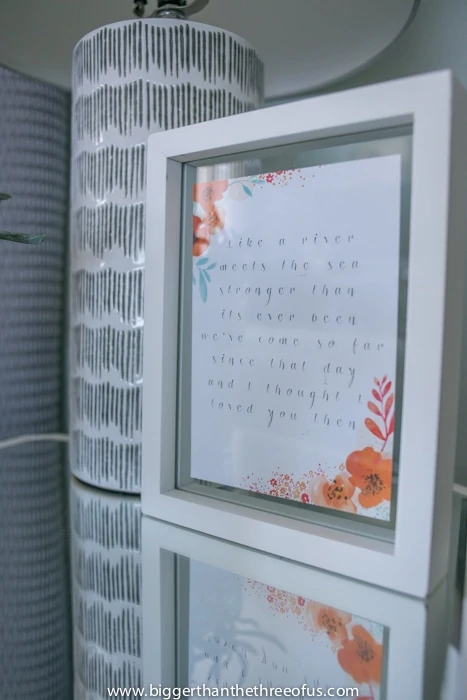 I printed part of one of my favorite songs by one of my favorite artists (Brad Paisley) on a sheet of the notepad paper and framed it. I love how it turned out.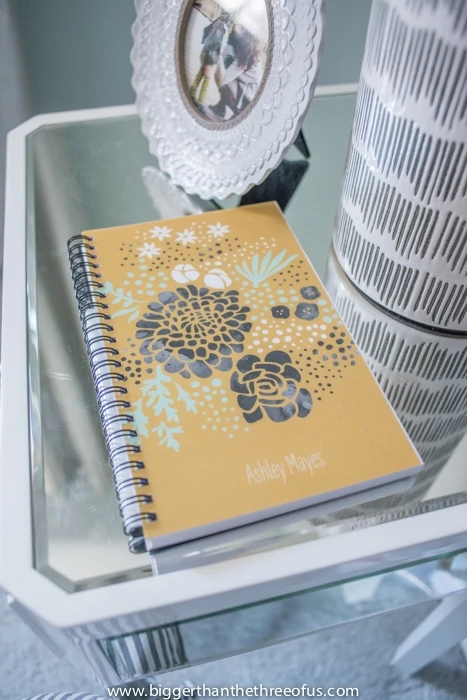 It's like a breath of fresh air when I walk in and see the nightstands styled and the bed made. Seriously. Well, that is until I turn the corner and see the rest of the room. =)
*This isn't a sponsored post, but I was given the stationary by Tiny Prints.