First off, I love receiving happy emails that go something like this…"We found XXX and will be featuring it on our site on XXX. Please feel free to come by and check it out". Seriously, those kinds of emails are the best. So, thank you Knock Off Decor for featuring my DIY West Elm Vase and if you're visiting from that post…please grab a cup of coffee and stay awhile. =)
Last week, I read a great article by Honey & Fitz about the last 10% of decorating. It really got me thinking about our master bedroom. I finally finished off the DIY Sunburst mirror and we love it in the space. After hanging that, I happened upon two matching Target nightstands at Goodwill. We really scored on those and what's the chance that Goodwill would have two exactly the same? They were meant for us. We finally feel like we are closing in on the finish line in there and we are so happy with how it is turning out. It's calm, airy, masculine and feminine and so us. The only thing lacking is that it's just not done. I want to embrace that 10% left on the room and just finish it.  I want to be able to walk in the room and know that nothing is jumping out at me to tackle.
Let's take a look around at what it looks like now and then I'll talk a bit about the last little bit to finish.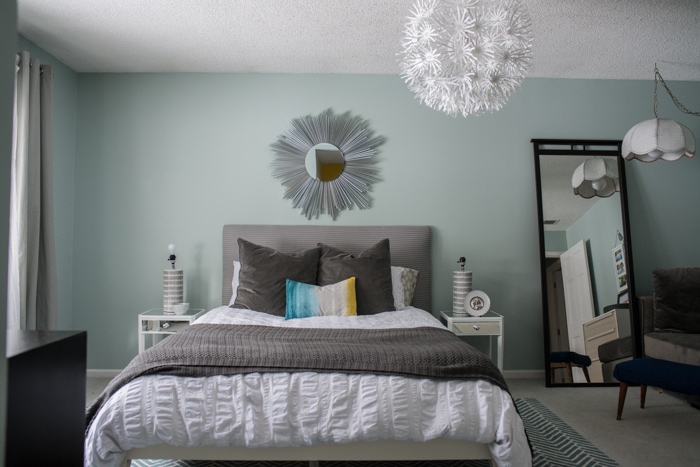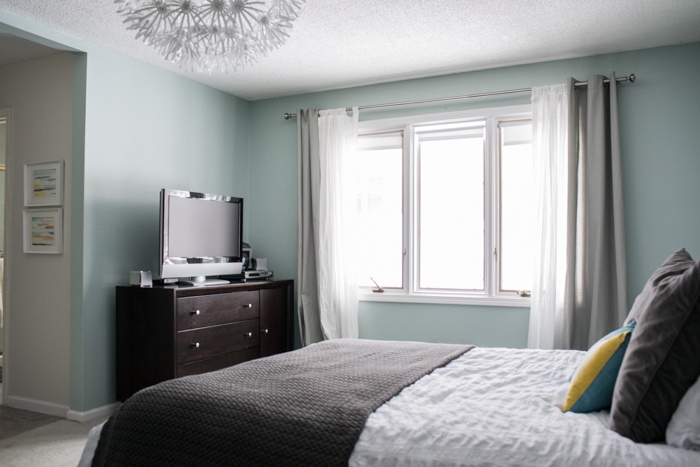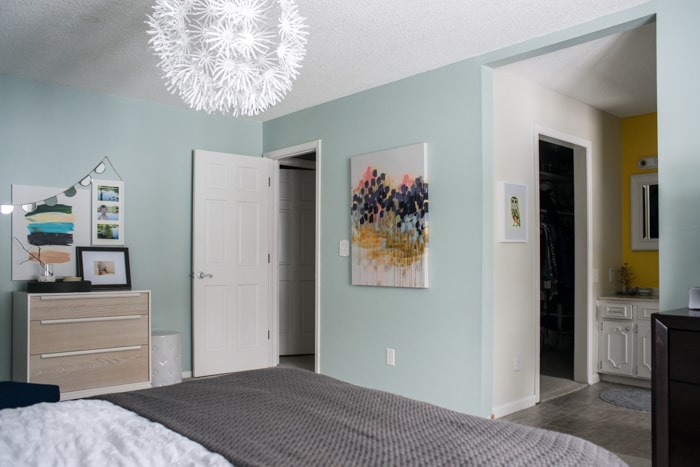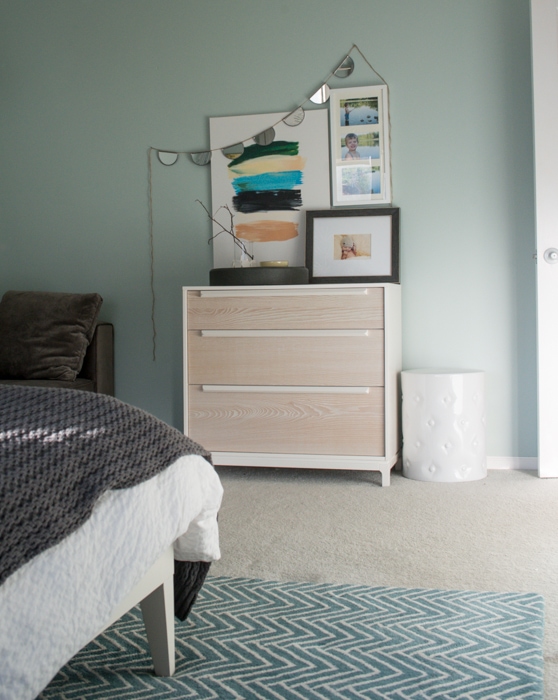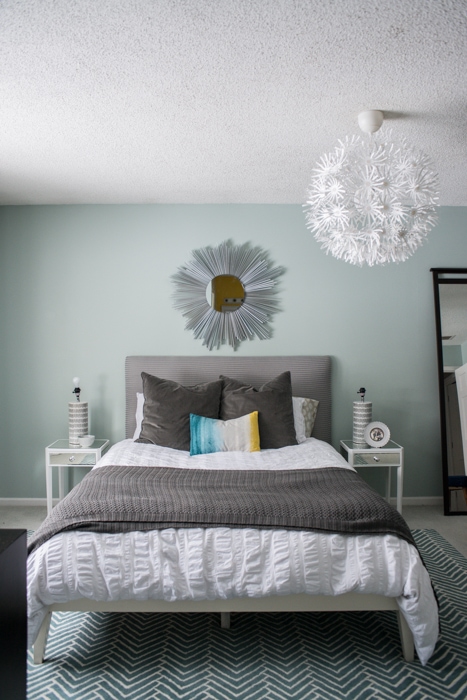 Ok, so on to the 10% (maybe 20%) left to tackle:
1. We need shades for the lamps. I'm at a loss here. I've bought three different ones and taken them all back. So, find a lampshade that works.
2. The hanging light in the 'reading' corner needs to be updated. I found it at a yard sale last summer for $3.00. I spray painted it white (it was brown) but the paint didn't take to the leather (?) seams. So, I'm thinking I will just use a needle and some yarn and go over all the seams to take them from dingy to white.
3. We desperately need some bamboo shades to cover our roller blinds. I like the roller blinds for light blockage, but they're ugly. So, the bamboo shades need to hang high above the window and be able to cover the roller blinds during the day.
4. I would like to do a small gallery (maybe 3 frames?) around the television. I'm hoping this won't be too busy.
That's it. Of course, there are always things I would tweak if there was a budget for them, but those four things are the things that I need to get done to call the room done. It's going down. Soon.