As a part of updating Greyson's big boy room, we took down the blinds and replaced them with roman shades. The blinds had been installed for quite some time, but the way they were installed you couldn't get the double-paned windows in or out. So, it was hot in the summer and cold in the winter in his room. We fixed that, but that left us with three sets of old blinds. They sparked a crazy idea... make a sunburst mirror. I'm happy to say that I love this little project. At just over $6 its a steal for how much of an impact it makes.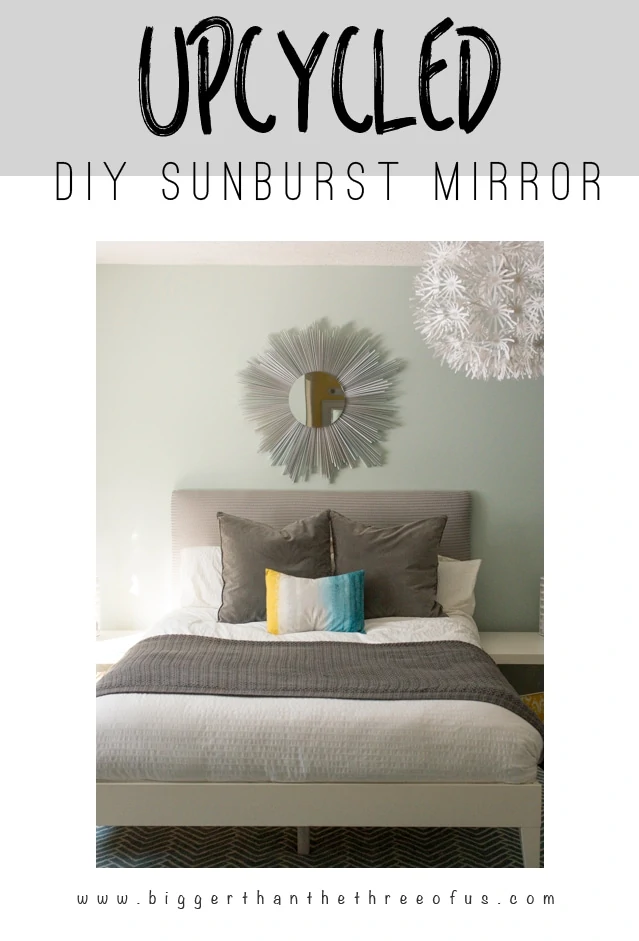 I'll give you a step-by-step tutorial if you want to try it yourself.
1. Take the blinds down and cut all the threads out. Wash the blinds with warm soapy water and lay on a towel to dry.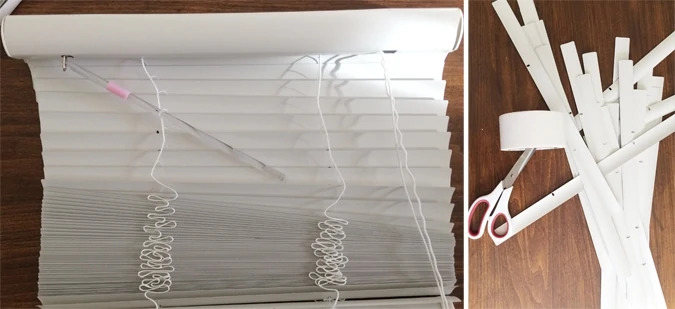 2. Stack the blinds by two and make the stacks so that the blinds curve in on each other (it resembles a oval).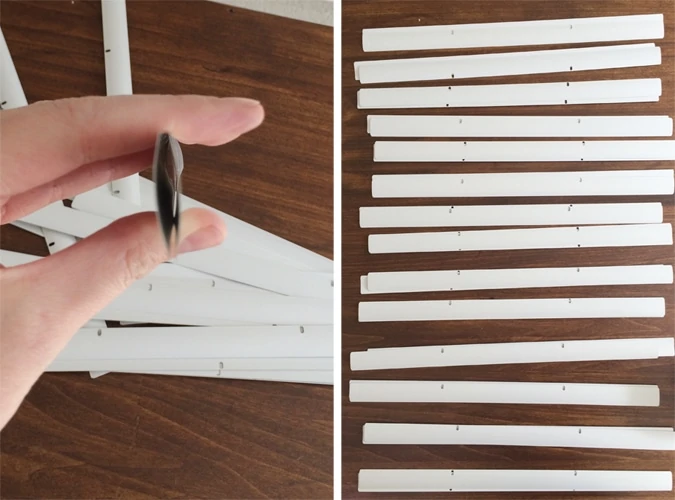 3. Experiment and see what you like. What worked well for me was 5 pairs (at pair being an oval from step 2) bunched together. Duct tape the bunch together into a fan. Keep doing that with all the blinds.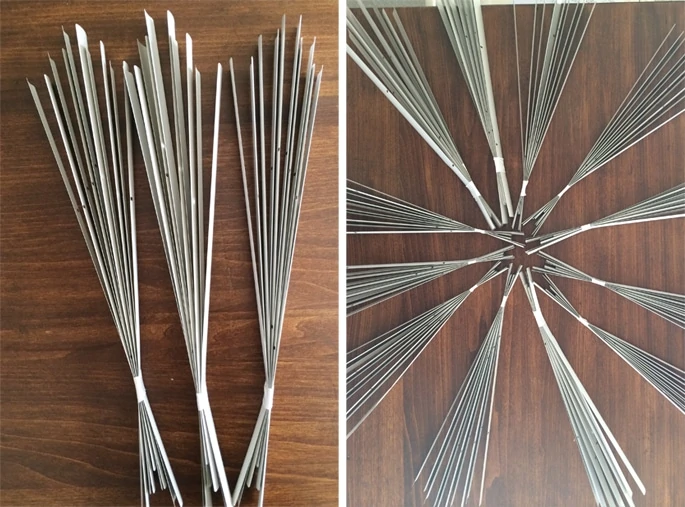 4. At this point, use three sets (like the above left picture) to create a larger fan. Duct tape all three together. Use bolt cutters to cut off the extra pieces beyond the duct tape. *The tighter you get the duct tape, the more the blinds look like a fan.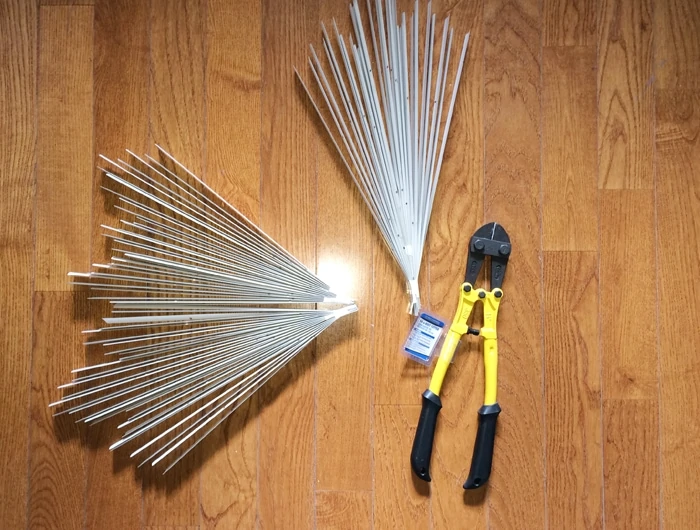 5. Add your mirror to see how many different sets of fans you will need. *At this point, I had already used the three sets of blinds that I had started with. We actually had a blue set that wasn't being used in the basement, so I used those as well. Then, I realized that I needed one more set. I went to Habitat Restore and picked up another set for $1.50.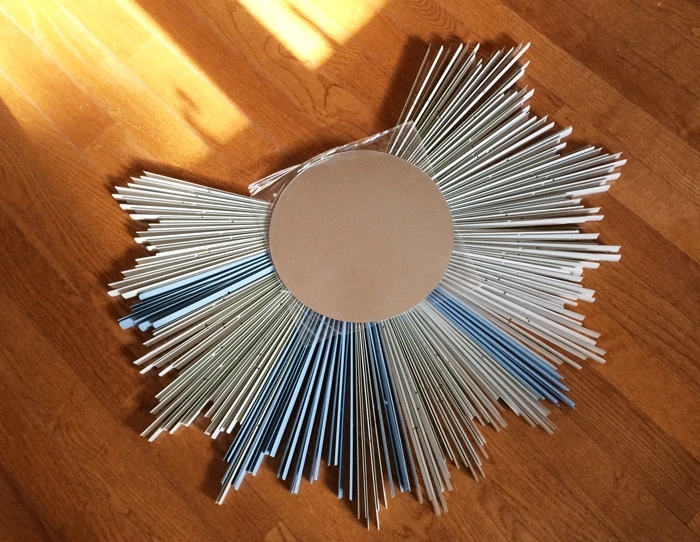 6. Using the mirror as a template, draw a circle on the plywood. Then use a jigsaw to cut the circle out.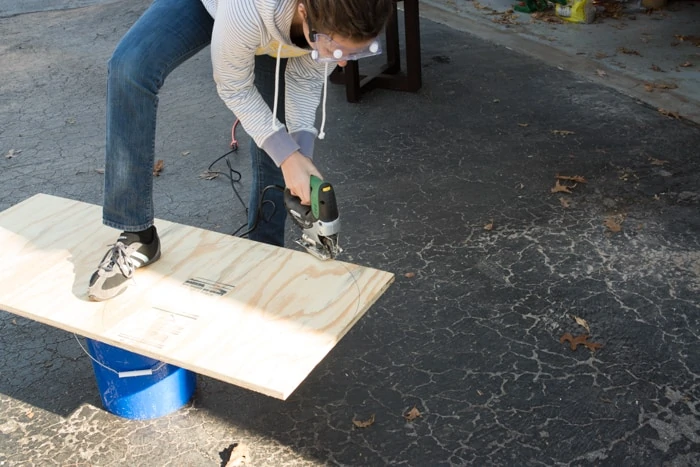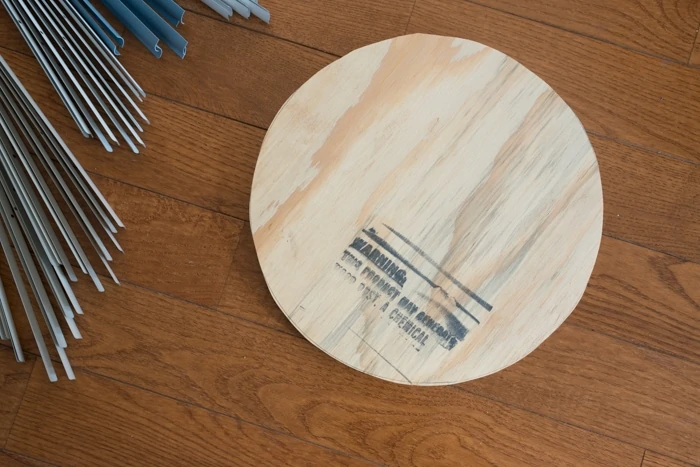 7. Using a hot glue gun, start gluing all the pieces on to the plywood. *I used lots of hot glue to apply the pieces and then I came back after 20 min and wiggled each individual piece. If it wiggled then I added additional hot glue under that piece. Once I had all of the blind pieces attached, I gave it a few coats of white spray paint.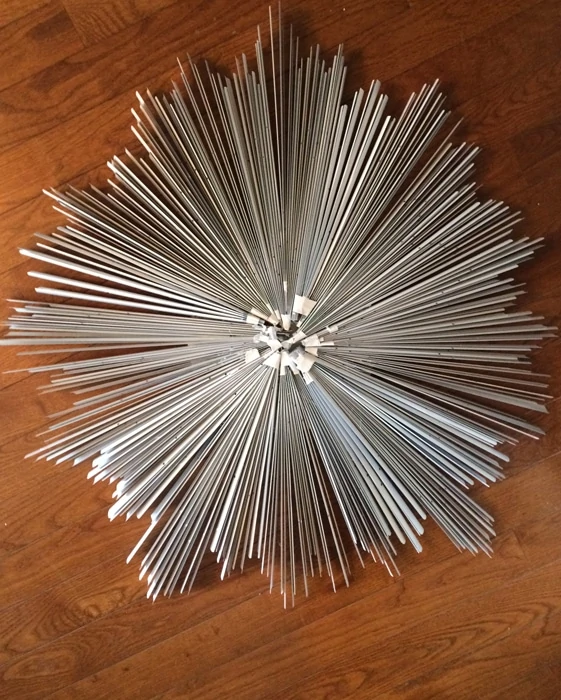 8. Attach the mirror on the top using hot glue. Then attach picture hangers on the back (directly on the plywood) to hang it on the wall.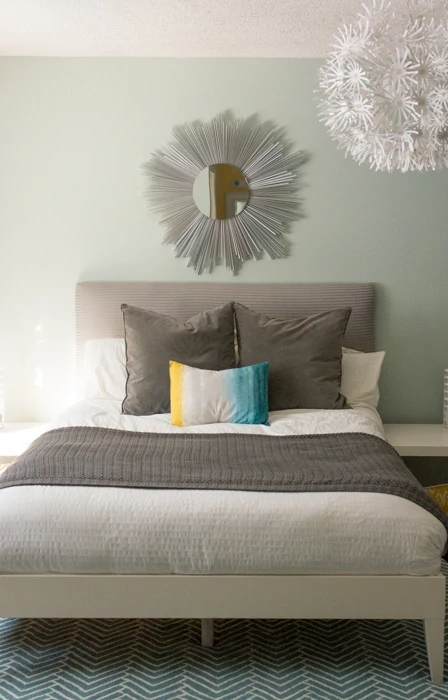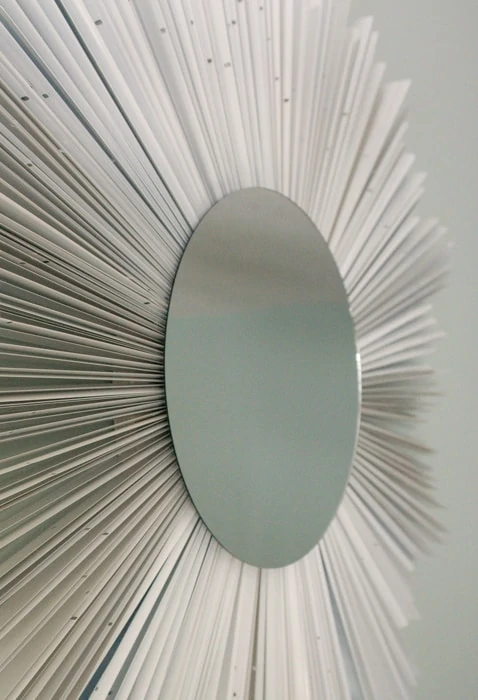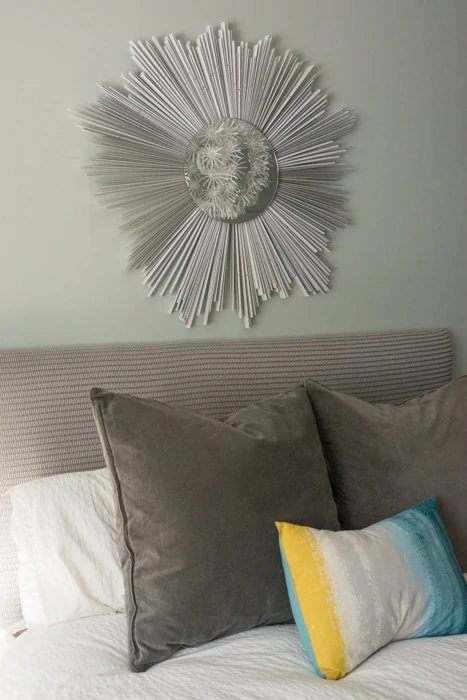 I'm in love with the outcome of this project. Sunburst mirrors are all over Pinterest using wood shims and paint sticks (and I love all of those), but I really like the fact that I was able to come up with something that I had on hand. The blinds would have ended up in the trash, yet we now have a pretty cool decor item out of them.
You can use this tutorial to create your own (sticks, shims, painter sticks, blinds, etc.).
Cost breakdown:
4 Old sets of Blinds (already owned) $0
1 old set of blinds (Habitat Restore) $1.50
Can of Spray Paint $3.20
Plywood (already owned)
Hot glue (already owned)
Mirror (JoAnn's) $1.60
Total $6.30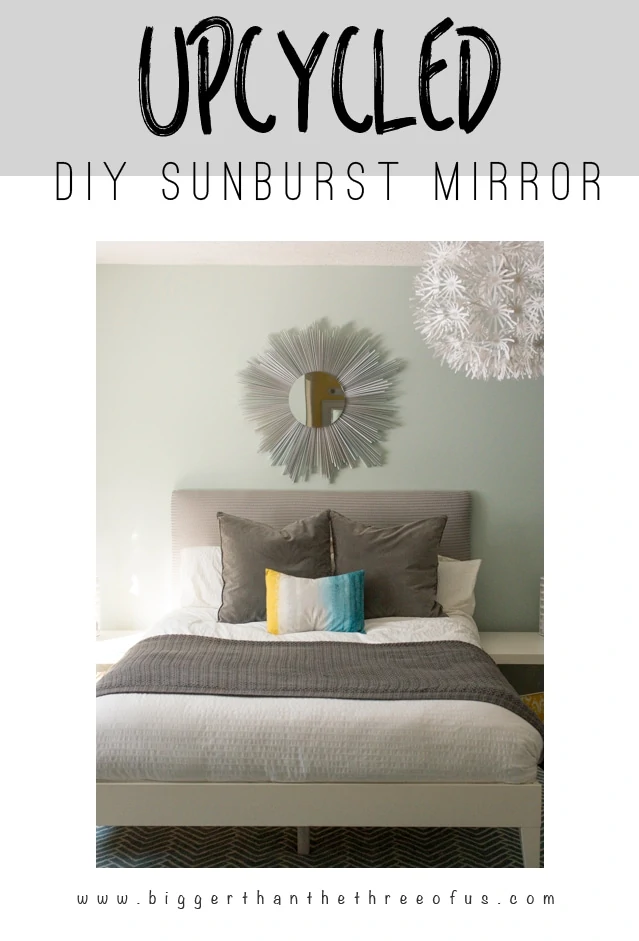 Linking up to:
Work it Wednesday at the Happy Housie