For all my Taco Tuesday lovers, I made an "It's Always Taco Tuesday" art print that you can purchase.
As the kitchen renovation was going on, I kept thinking about how fun it would be to add in kitchen art. I knew I wanted to display art in the kitchen on the open shelves, but didn't really think about it more than that. Once we resized the kitchen window and tiled the wall, I realized that I had the perfect place for a decent-sized art piece above the counter.
That said, when I thought about what type of art to display in the kitchen, I kept coming up blank. Luke and I always joke that we'd eat Mexican food about every day and kept saying off the cuff that "It's always Taco Tuesday". That gave me the quirky idea to make a taco Tuesday art piece.
For years, I've loved the "Work Hard" print at Schoolhouse Electric. I've talked many of times about feeling connections to art and as much as I loved that typography art piece, I just didn't feel connected to it for my house. BUT, the fact that I loved the typography and felt like typography art pieces could work in a ton of different spaces gave me the jumping off point to make my own typography taco Tuesday print!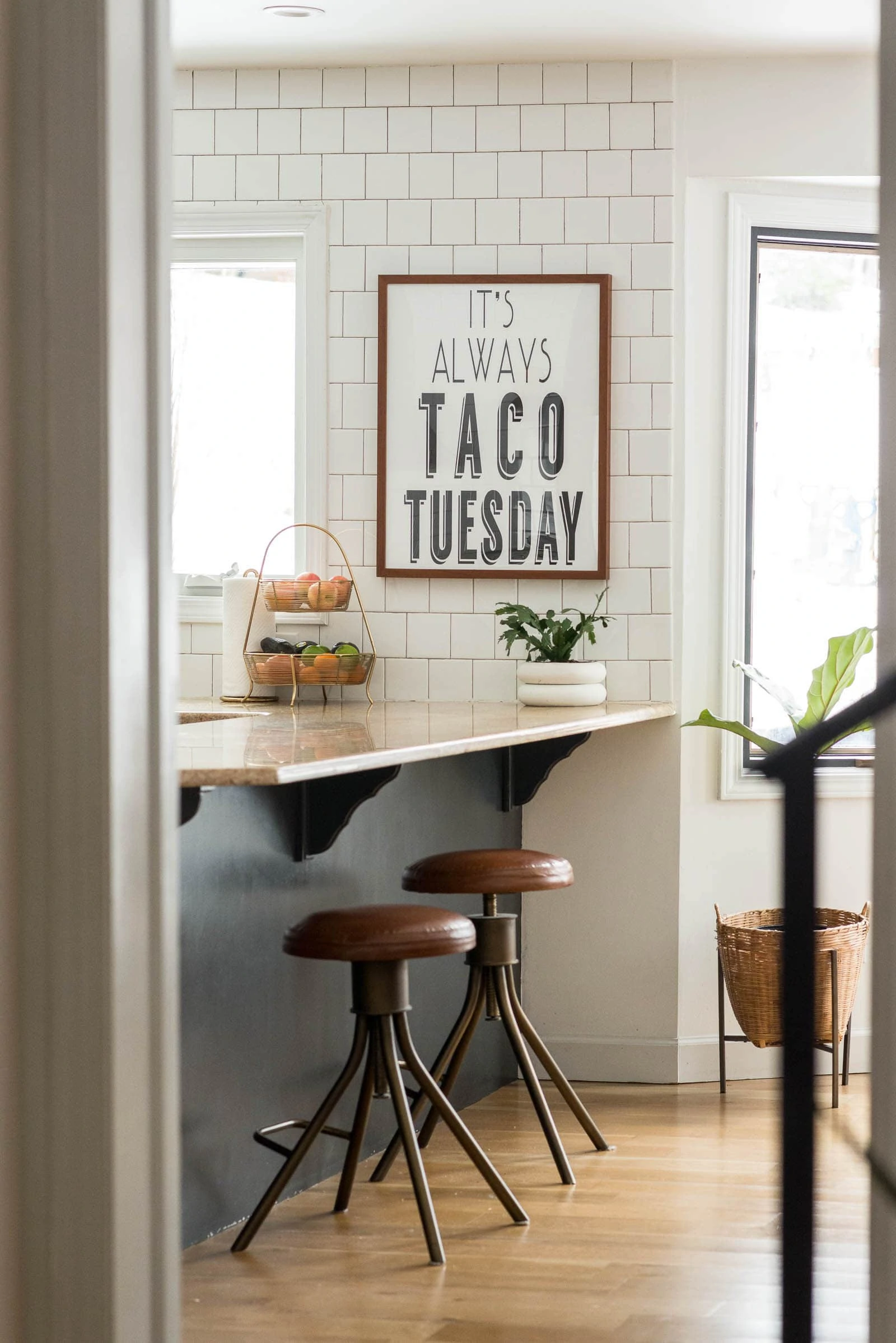 I played around with different free fonts in photoshop until I found one that I really liked. With some trial and error with spacing and overall typography design, I was able to create a a taco Tuesday print that I just loved. I honestly didn't think of selling the prints at first but quickly got asked where I "bought" it from.
So, pretty quickly after printing my taco Tuesday piece, I decided to put the art up on Society 6. I created a shop there that has "It's Always Taco Tuesday" in prints, canvases, etc.
Shop It's Always Taco Tuesday Art

It's been a few years since I made the print, and I still love it just as much as I always have. I thought it would be fun to take a quick peek at a few ways that I've styled the art in the kitchen and how the kitchen has looked through a few seasons.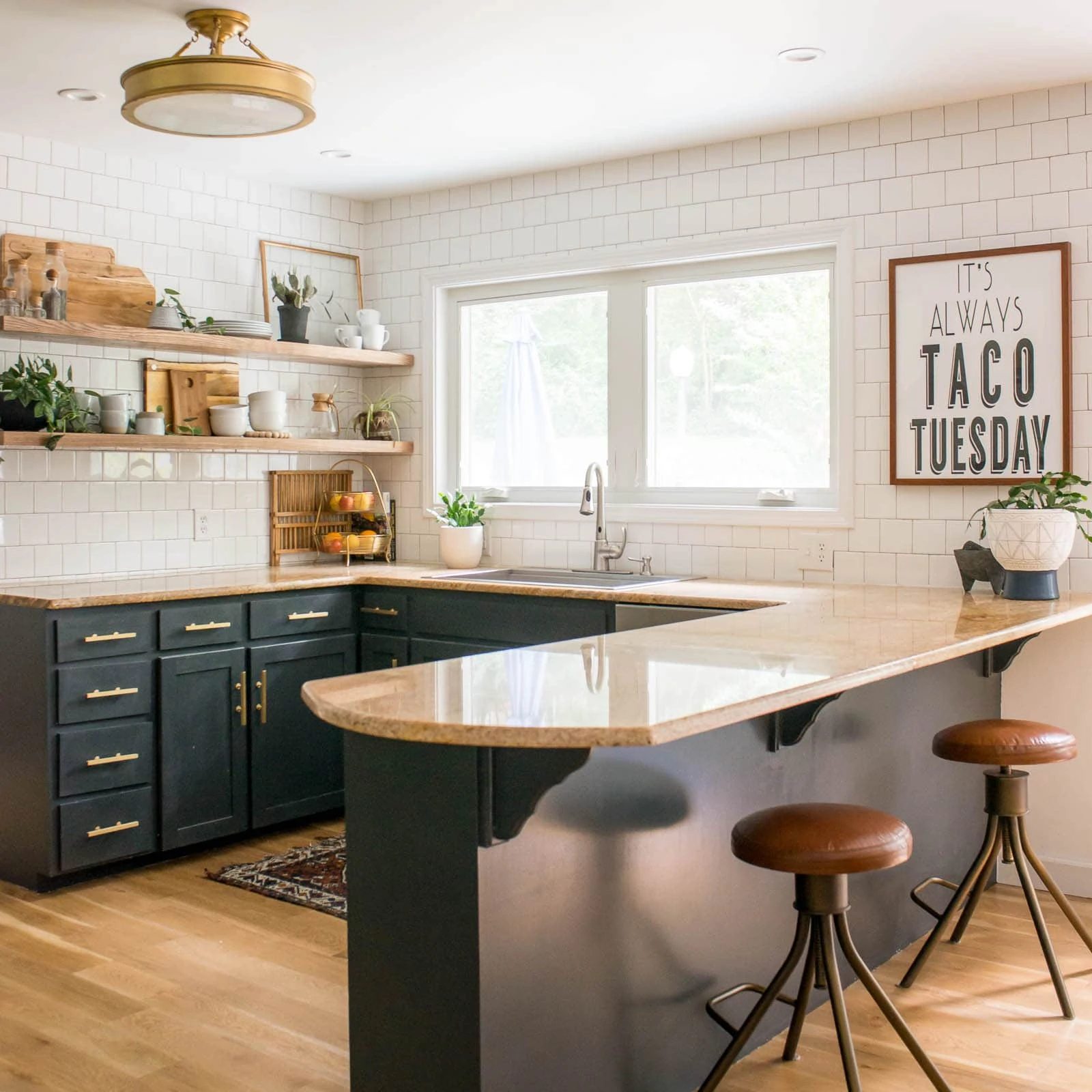 The print got a bit spooky during Halloween last year. I actually loved the look so much that I recreated it two years in a row.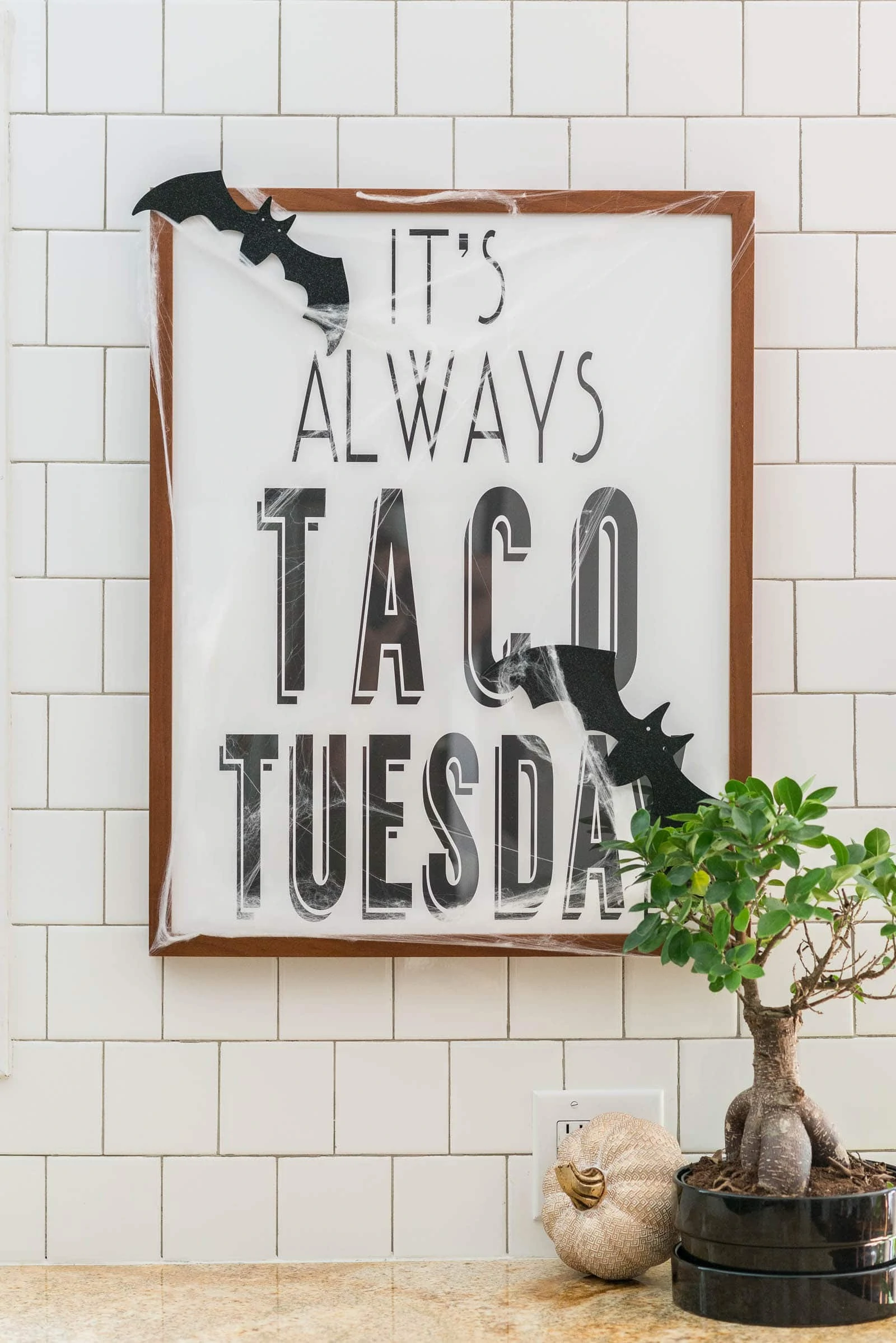 Lately, I've been tweaking my formal dining room and have been thinking about ways to incorporate more personal art. It's my favorite when I really feel connected to the pieces that hang on my walls. I did a pretty big blog post on wall art pieces that I have and love if you are looking to add a few to your spaces and "It's Always Taco Tuesday" isn't really your thing.
The highland cow painting is one of my favorites.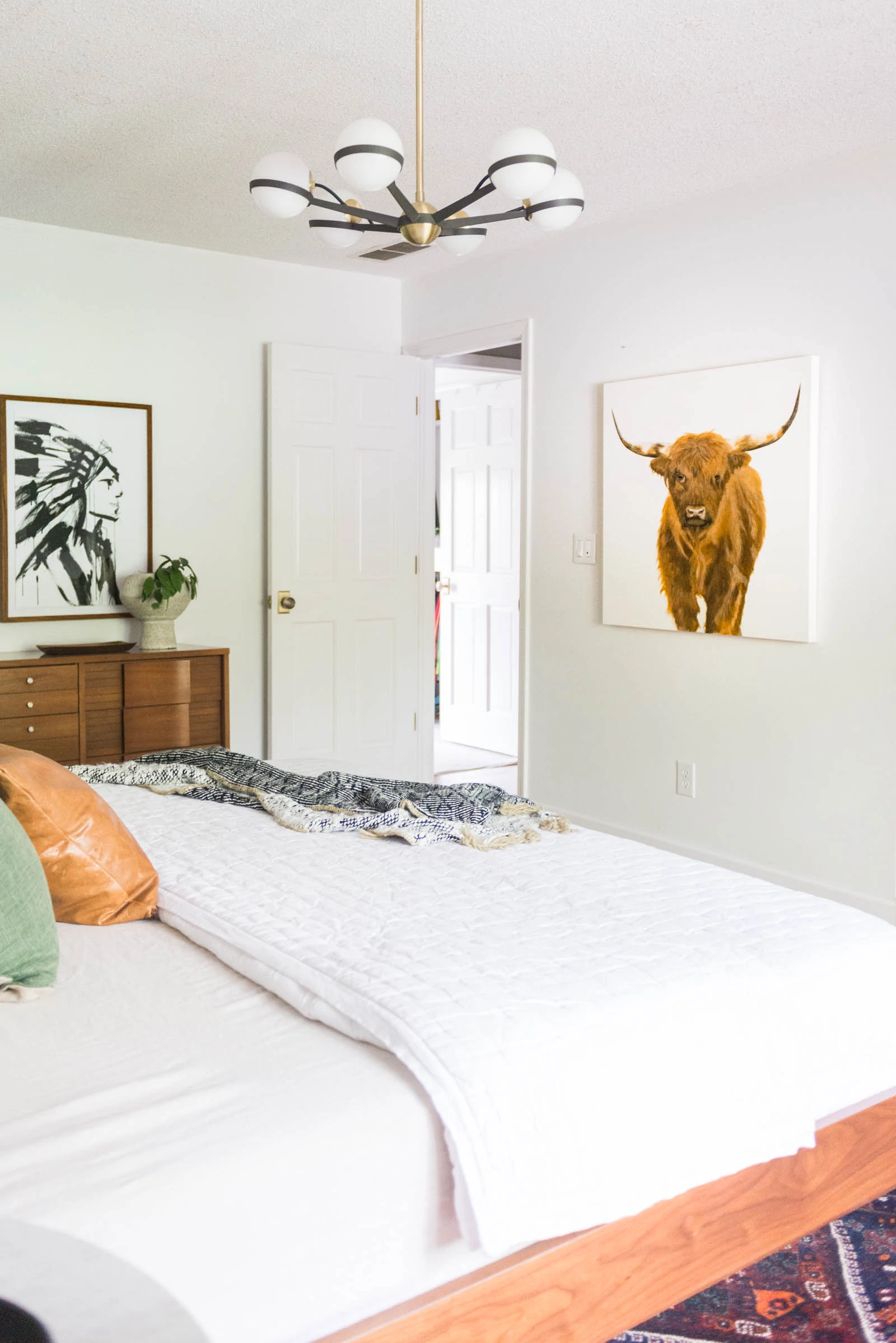 If you don't know, my husband painted the highland cow that we've had in many of our rooms. That piece was added to the Society 6 shop as well if it connects with you and you'd like a print or canvas out of it.
Pin For Later: It's Always Taco Tuesday