When choosing wall art for your home, there are so many options to choose from. Do you want to buy art prints online and have them framed locally? Are you interested in buying original art and, if so, where do you buy it? I've been asked to talk about how I pick wall art and, hopefully, that will inspire you when you are looking to buy art for your home.
I recently was asked if I had ever done a post about the specific art pieces that I have in my home and, shockingly, the answer was, no. I've often shared pieces of art that I love when I've shared room reveals but I've never shared the pieces that I own. So today, I'm rounding up the pieces that I have, how I've picked them and where to buy the art for you to bookmark and save for when you are ready to purchase a few pieces of your own.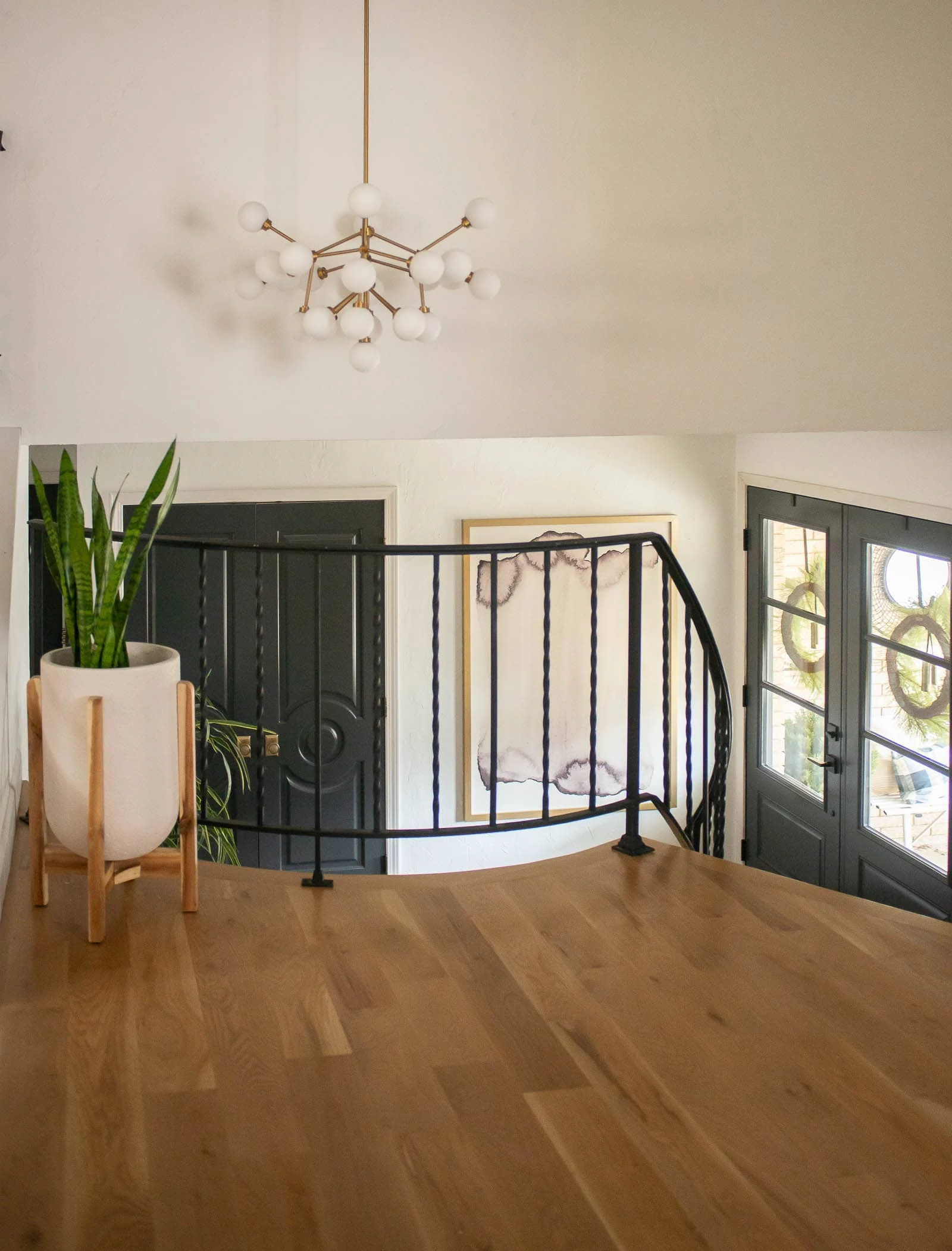 How To Choose Wall Art For Your Home
My first recommendation is to not buy a piece of art just to be buying it. Make sure you are inspired or LOVE the wall art that you choose.
I find that art, in general, is hard to pick out if you are going online to search for something and buy it that day. As you shop or are inspired, start saving the pieces that you love. Pinterest might be a good way to do that. I have an "Art" board on Pinterest where I save pieces that catch my eye. You can save art that you love to an art board like me or you could save art to specific room boards. Say you are searching for art for a dining room makeover; start pinning some of your dining room purchases and rooms that you love to a dining room board. Save some art to that board as well to see what you think of it.
Suzannah and I have talked on the Your Home Story Podcast about How to Implement Your Style in your home. If you are stuck on where to get started with the types of art that you like, then that would be a great podcast episode to tune in to!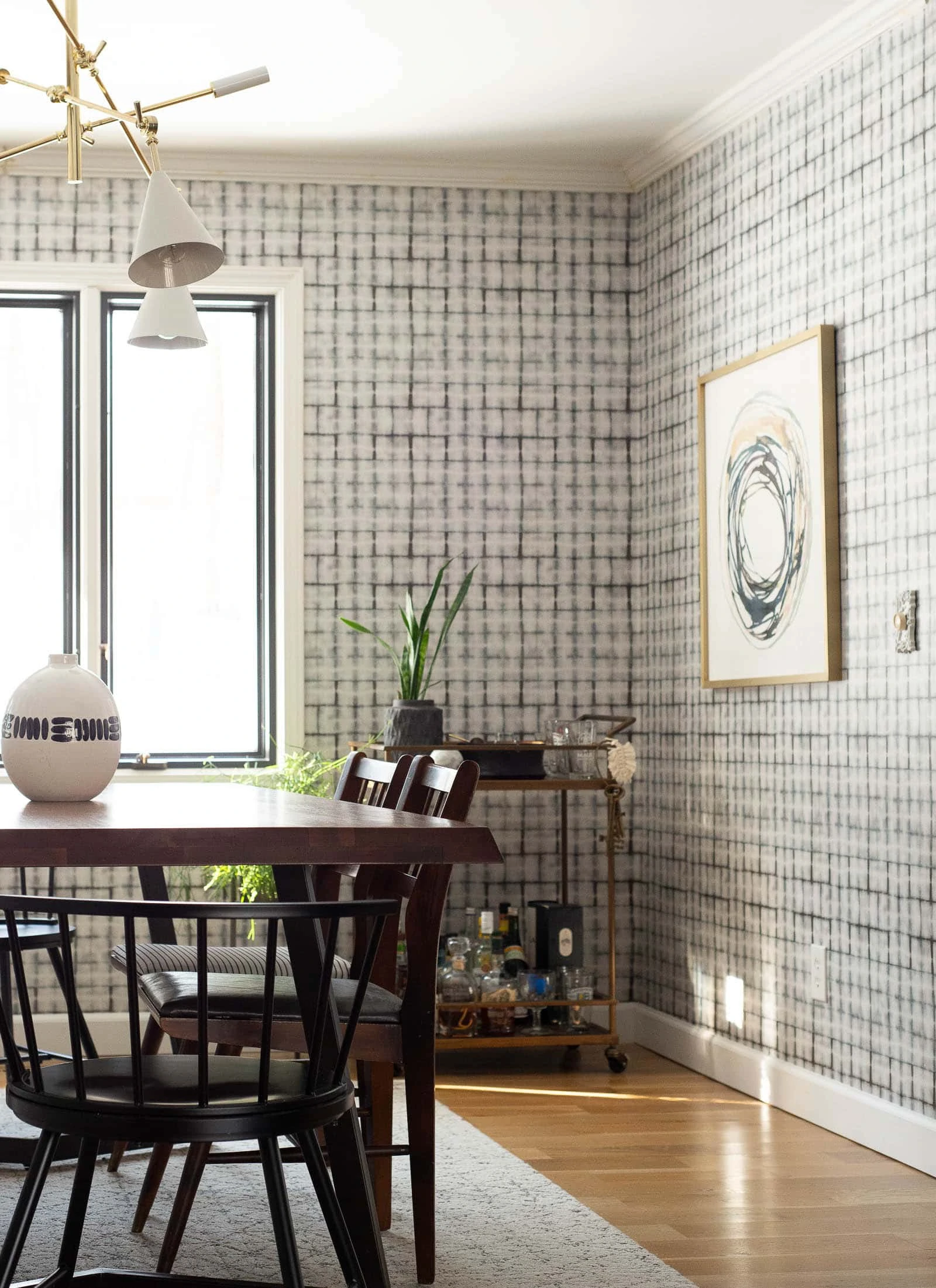 Where To Buy Art?
I love finding new artists on Instagram or Etsy. Original art, or even art prints, from the artist are pieces that I'll cherish forever and I love to support small makers when I can.
That being said, I do buy from the big box stores, as you'll see below in my round-up. Minted is one of my go-to's, for sure. I haven't bought anything yet from the Juniper Print Shop but I keep seeing her stuff around and love it.
Where to Buy Original Art
Like I mentioned, I love to find original art on Instagram. Here are a few artists that I love and have pieces from:
My friend, Erin, also did a great post on her favorite Artists Found Via Instagram. Definitely check that out if you are looking for more options.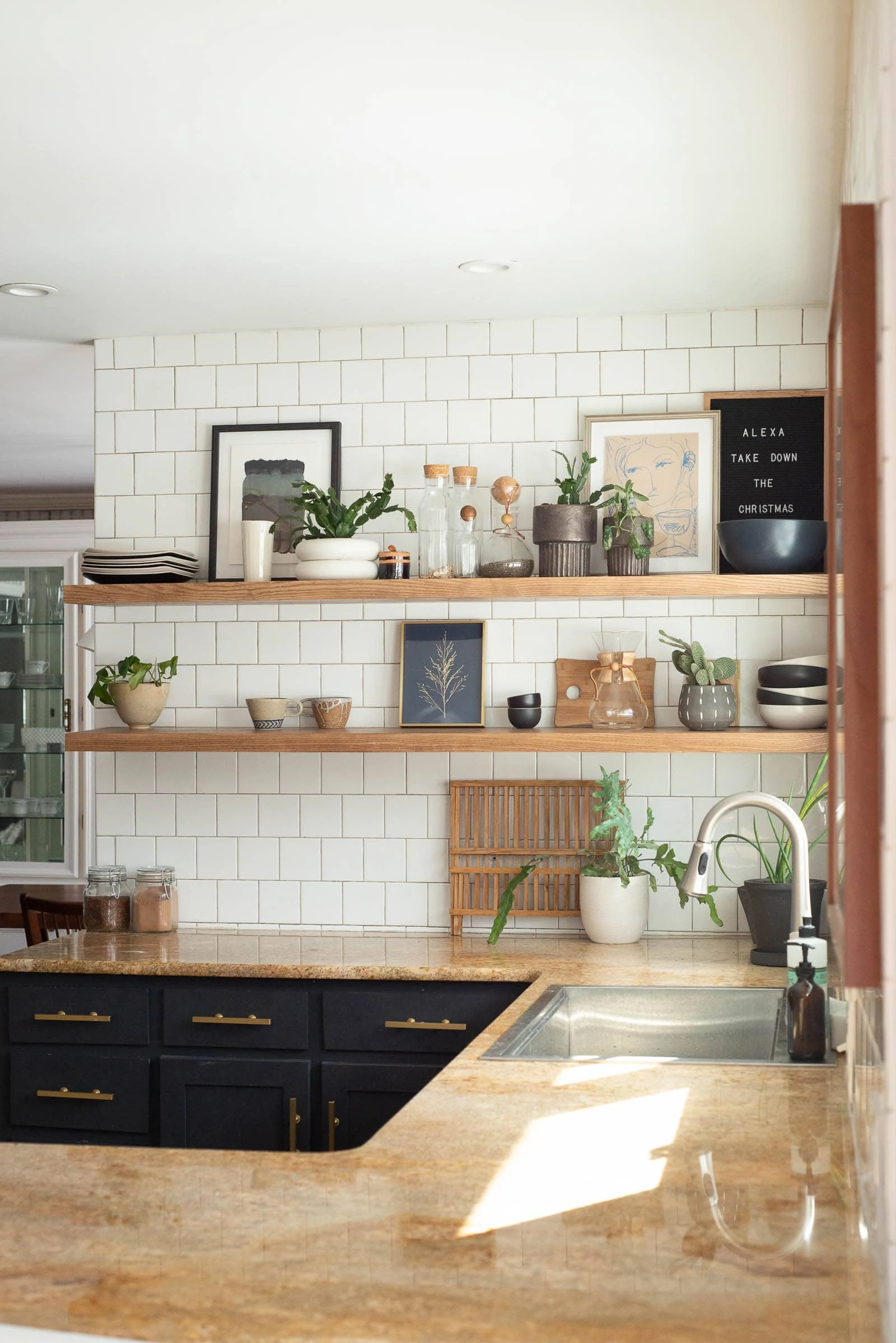 How to Choose Wall Art Size
The easiest way to do this is to tape it out using painter's tape on your wall. I wanted a huge piece in my entryway but didn't want to commit until I knew if the sizing would work. So, I grabbed my measuring tape and taped it out.
This method really works great when you are trying to hang a gallery wall too. I did a post a few years ago on how to determine canvas sizing for your wall. If you usually try to hang an 8x10 or 11x14 on your wall and wonder why it looks small, then definitely check out that post on art sizing.
If I'm in love with a piece of art that's under 11x14, then I'll usually get it. I just know that it's going to go on my floating kitchen shelves or in a vertical small gallery wall in my bedroom.
Shop the Wall Art in My Home

I hope you enjoyed learning about where I shop for art and how I choose wall art sizes and more. Art is so personal. It's personal to each person as well as each home. Finding art that you love, sparks something in you, and fits in your home is the ideal scenario. If you want even more ideas for art, I love these simple and affordable artwork ideas and these ideas for inexpensive art!
If you have a favorite artist or shop that I didn't mention, leave me a comment below. I'd love to take a look at them.