I've decided to either stop pinning (which probably won't ever happen) or actually try to do some of the pins. I'm really good with my food pins. We try new recipes all the time from my pin board and then I either delete them (if it was bad) or save them to my "recipes I love" board. The craft, house and organizing pins are the ones that have been neglected. Well, they will be neglected no more. So, I think I'm going to try to do Pinterest project posts on Mondays. I'm not going to limit myself on what types of things I can do. Anything on my pin boards are fair game.
As I was going back through my pins this weekend,  I realized that I have pins on some of my boards and I don't even like them. Sometimes, I wonder what I was thinking when I pinned it. Does anyone else have this problem?
Anyways, I decided to start off with an EASY pin (and it totally worked). Our shower head has been clogged for quite some time. We've basically been only using one setting because that's the only one that you can use to get water to come out. Are you disgusted by my house cleaning skills? =) The only time I would think about cleaning it was if I was using it and by then, it was too late.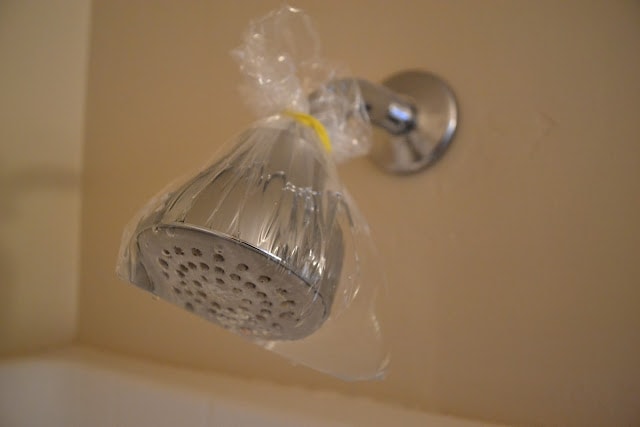 via Pinterest via A Real-Life Housewife
This is what you do:
Put 1/2 cup of distilled white vinegar in a plastic bag and rubber band it to the shower head. Let it sit for about an hour. Take it off. Enjoy a clean and working shower head.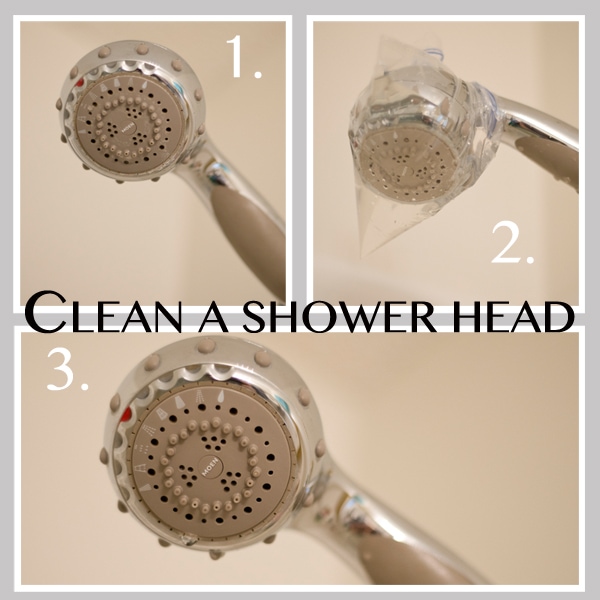 Super easy! Thanks, A Real-Life Housewife.
One Pin down and Fifteen Hundred to go….