Whether you are a small space dweller or trying to learn how to design and decorate with your spouse, I think you'll find plenty of tips in today's interview with Joanna Hawley of Jojotastic.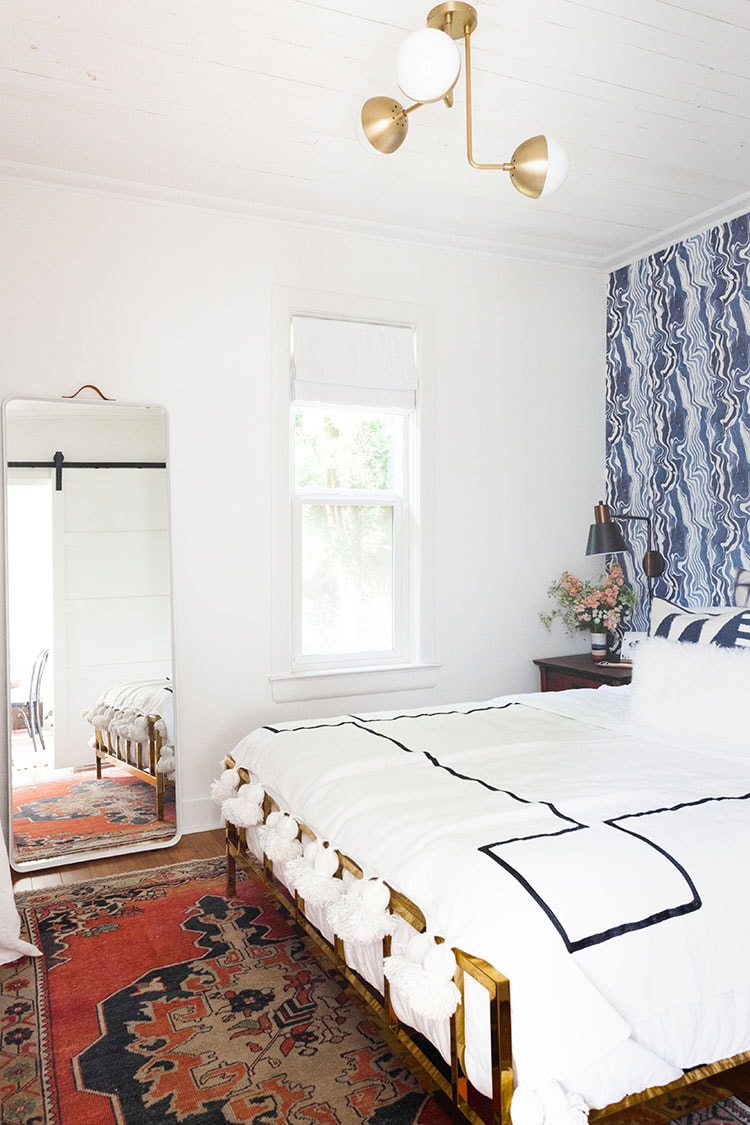 Listen below or find us on your favorite podcast app: iTunes, Stitcher, GooglePlay and Overcast.
Small Space Living
Design and home styling blogger, Joanna Hawley from the blog, jojotastic, cracks us up today by sharing how, exactly, renovating happens in her house and what she hides in her car. 
Hear us talk more in depth about her bold wallpaper in her bedroom. Plus, if you love bold artwork, she has a naked lady above her bed. I personally love how one wall in her bedroom draws all the attention and the rest of the space just compliments that focus wall by being functional and light and bright.
She's right in the middle of a kitchen renovation. I loved hearing more about the process and what's been going on with that. Plus, I'm totally swooning over the kitchen materials she's going with. So inspiring!
Last year, she completed an amazing backyard space for the One Room Challenge. I want that whole space at my house!
All her posts are so great, but let's be honest... we all want to see the real life behind the beautiful photos. She took part in the No Makeup Home Tour and shared all about that too.
ps. I took part in the No Makeup Home Tour as well. Tell me if you are surprised at what my house looks like on the daily. 
Make sure to check Joanna out over on her blog, Jojotastic and follow her on Instagram @jojotastic. You can also follow her adventures through the Seattle area on @themcbrawleys.
You can find us on our blogs or connect with each of us on Instagram: