It's time for the second annual No Makeup House Tour, hosted by Kyla from House of Hipsters! There was SUCH great feedback last year on the non-styled, behind-the-scenes look at what our house looked like on the daily. That made deciding to share a No Makeup House Tour every year a no-brainer! Check out last year's non-styled house tour if you missed it!
No Makeup House Tour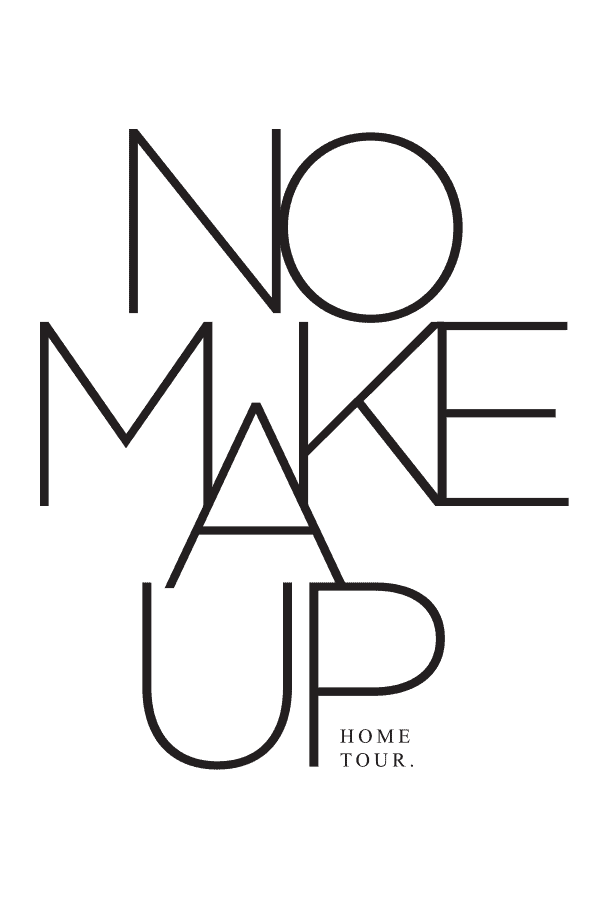 Without further adieu, welcome!
After I shot my front porch for my Spring Front Porch reveal, we had a storm and one of the wreaths fell off the door. I put a different nail in and hung it back up but it just won't stay; and of course I can't seem to find my wreath hangers right now.  So, I'm rocking the one wreath look and have been for about two weeks. Not pictured, the other wreath is just laying on the bench. We keep it classy over here.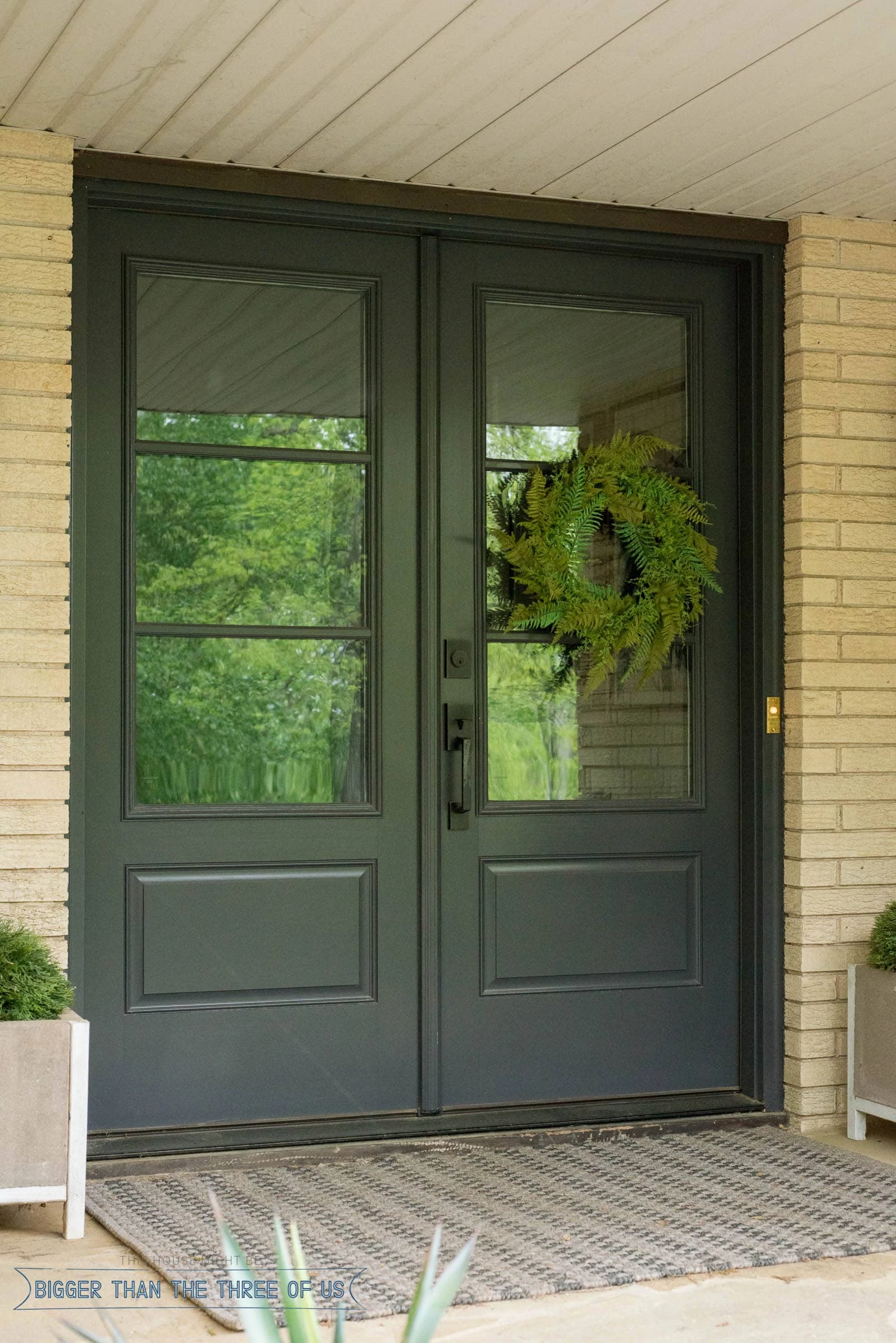 If you don't think the front door situation is weird, then look immediately to the right. If you are parked in our circle drive, you are greeted with a landscape bed that is pretty darn pathetic. I got it in my mind to take down all the shutters on the house, power wash the house and rip out all our landscaping in the front of the house. So, I went for all of that and, basically, got tired. I cut back the boxwoods way too far before I realized that I could just save money by keeping them. So, this was a few weeks ago but it doesn't look much better today. We did plant two large plants to the left and right of the boxwoods, but haven't put mulch in yet. I am loving the no-shutters look but, overall, this view is pretty sad.
Walk in the front doors and up the stairs, and you'll see the hot mess of the living room. We are in the process of making changes, but let's be real... this is pretty much how the space has looked (tools, sawdust, space heater, etc.) for over a week.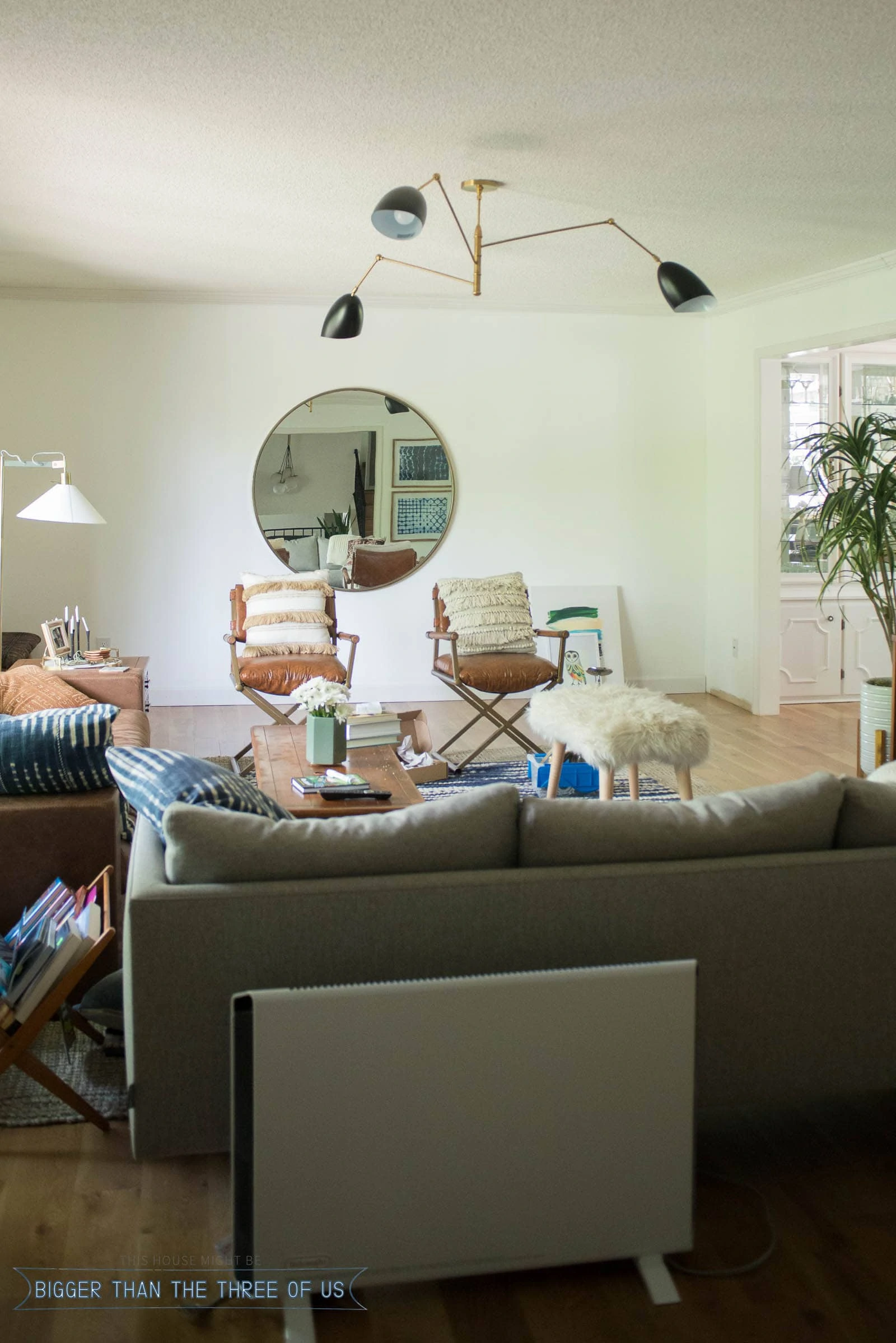 This view isn't much better. I have art that I need to sell and we are still missing baseboards from our flooring install 3+ years ago.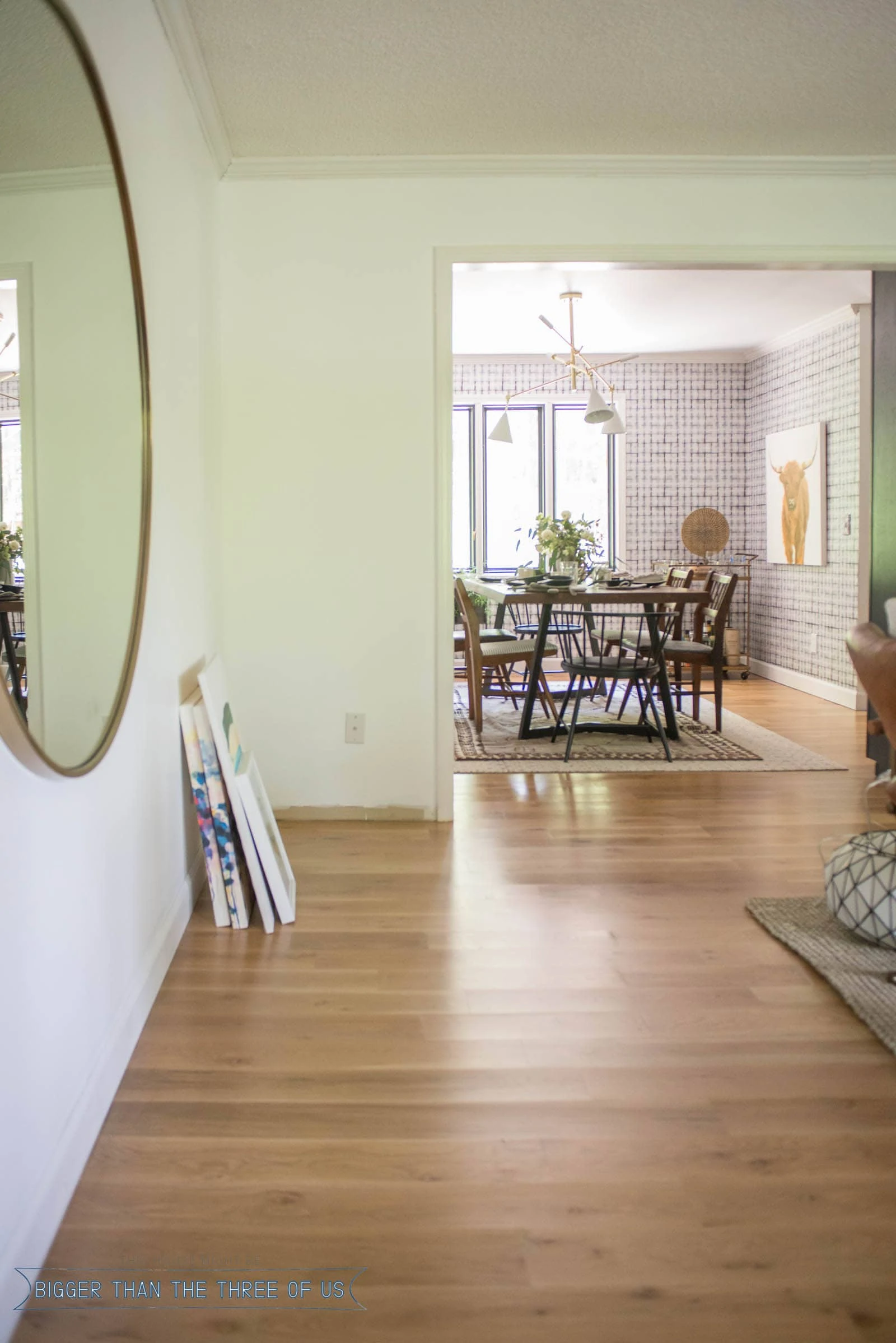 I'm still in love with our eat-in kitchen and kitchen area so they stay relatively clean.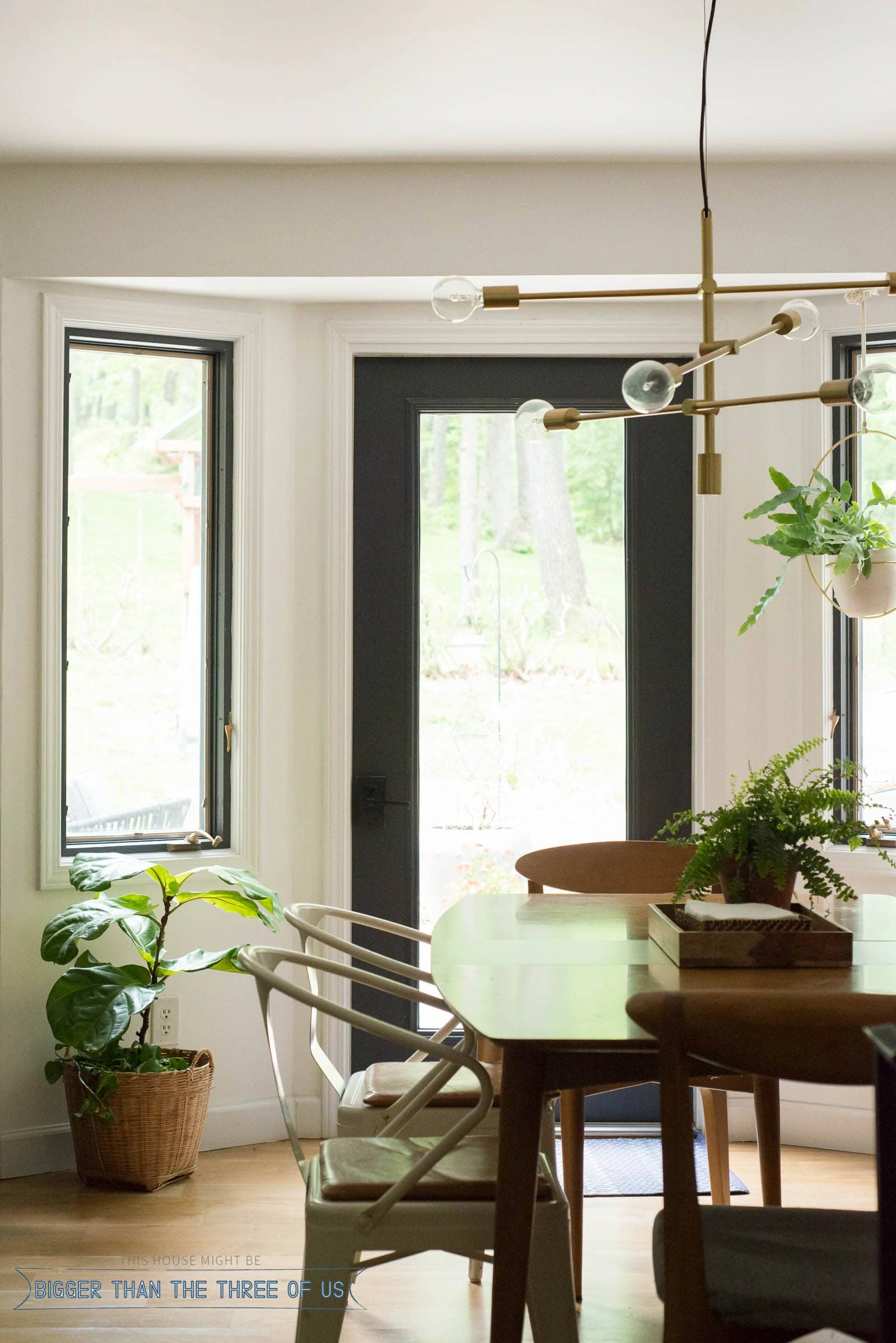 I'm trying out a new piece of art right now on the kitchen shelves, but, other than that... this is pretty much how it normally looks.
For the last month (yes, month!), I've had product come in for a styled brunch shoot and it's been all over the dining room. Some days, there were boxes all over the table and some days there was just product, but for the WHOLE MONTH... the dining room has been unusable.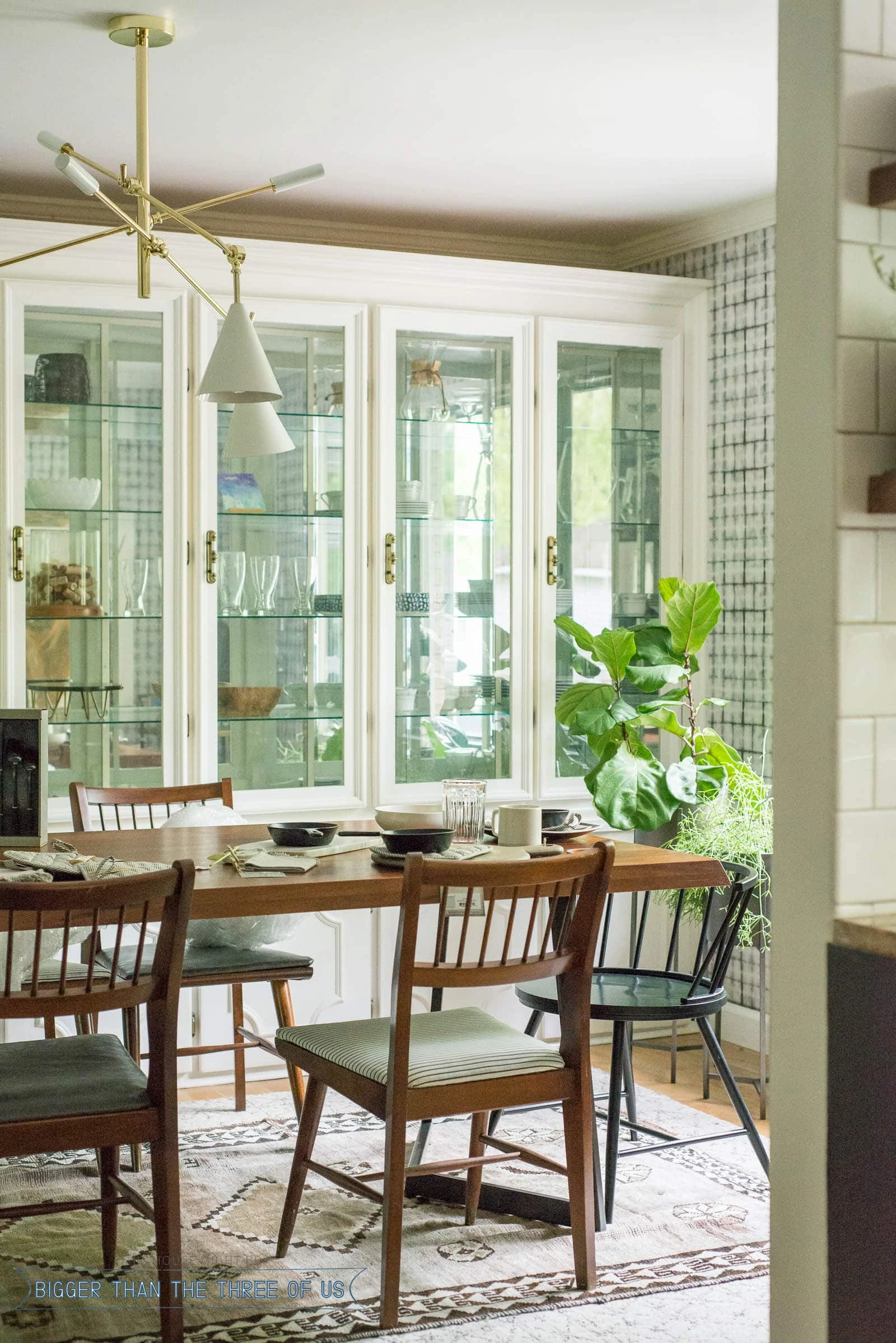 Let's end the tour in our master bedroom. I ordered a king-sized bed two months ago and it's still on back-order. But that didn't stop me from upgrading our down comforter or shams. So, I'm currently rocking a way-too-big down comforter on our bed. It hangs to the floor on all sides.
I also put up a wall hanging above the bed last month. It was crooked the day I hung it and it's still crooked now. Not sure why I just haven't reached over to straighten it.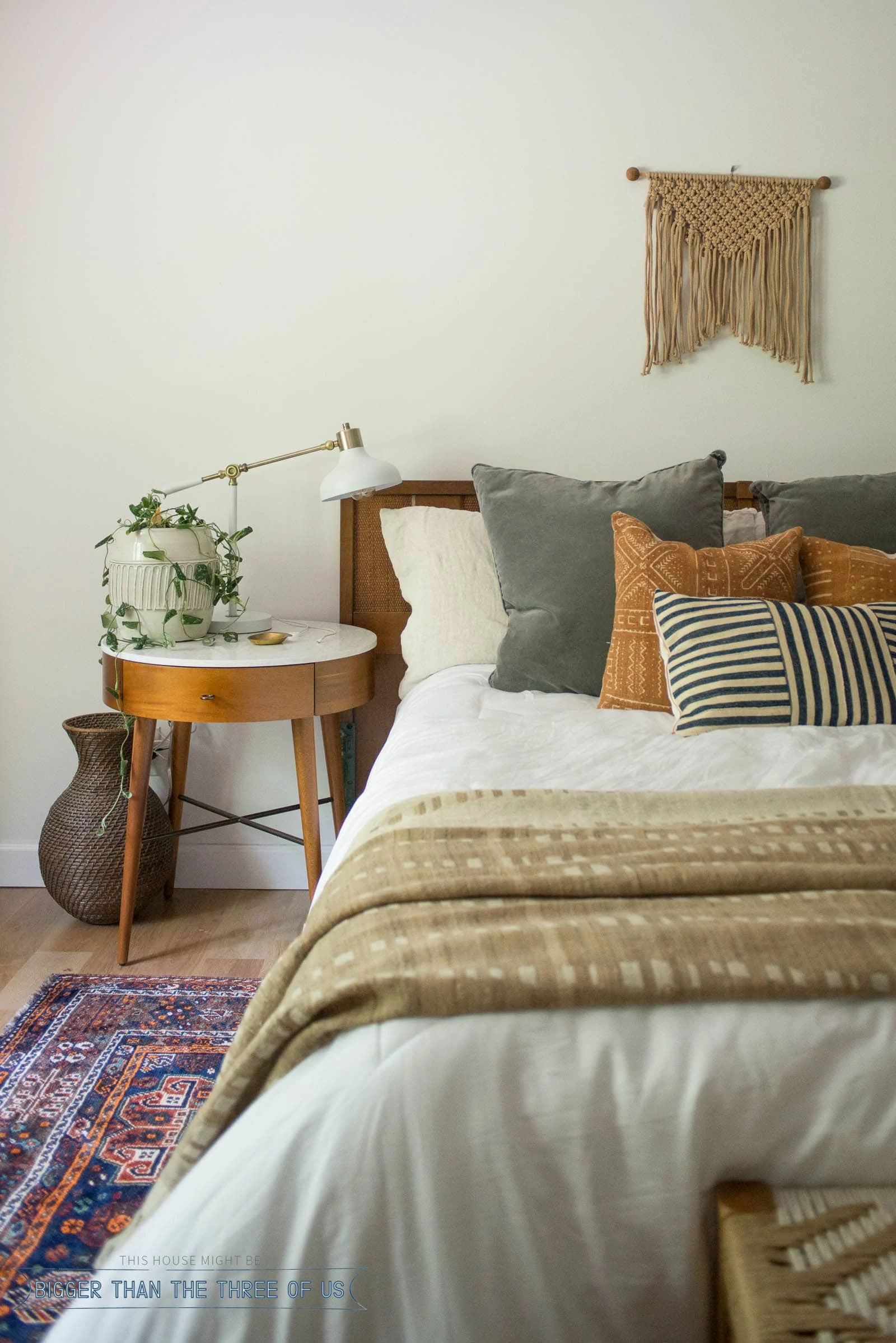 My kiddo isn't as young as he used to be, so we don't have all the kids toys laying around, but we used to! To be honest, now the clutter is from half-done blog projects or things I'm working on.
The messiest room of our house is definitely the one that is all mine. Cover your eyes and let me introduce you to my office!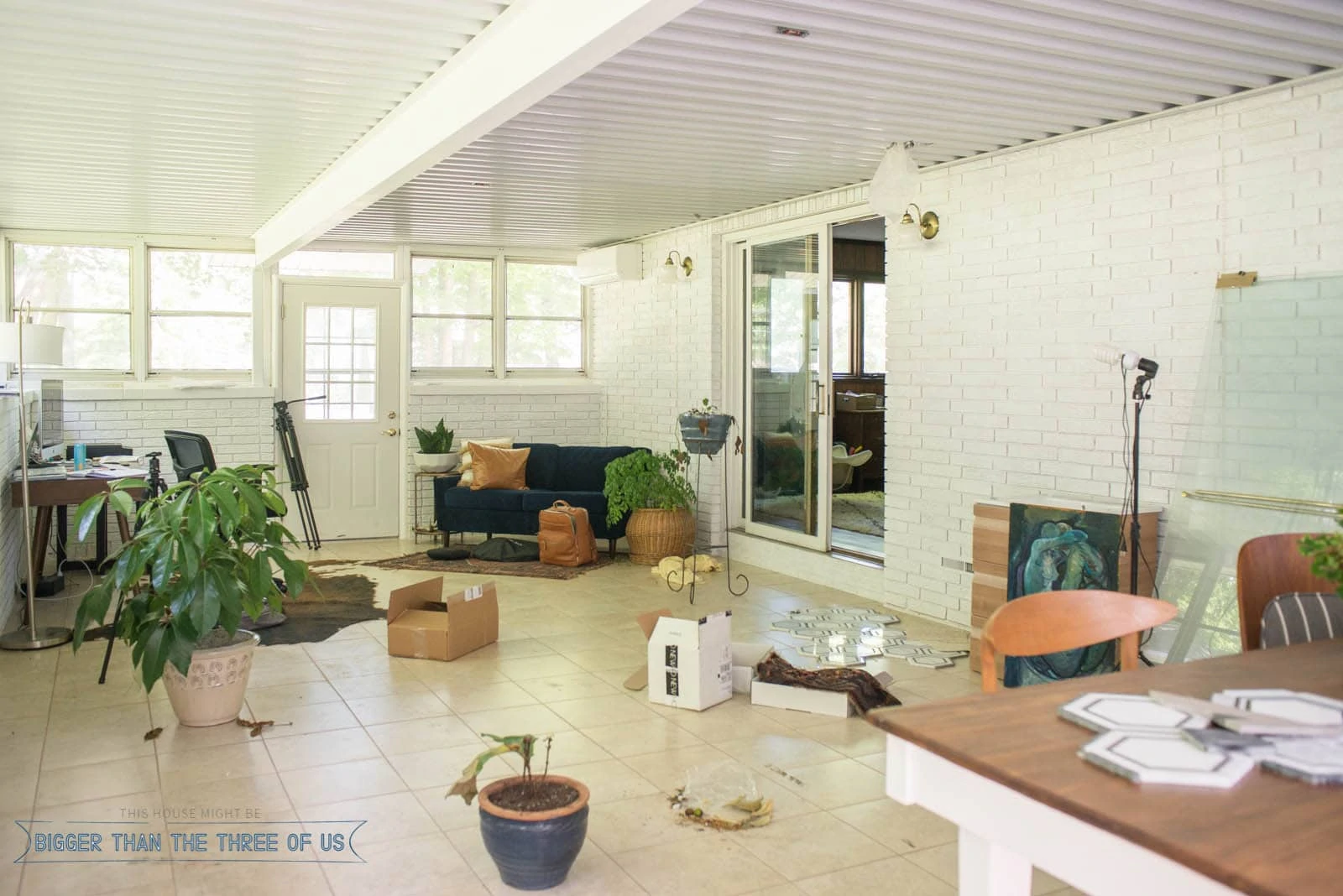 I really have no excuse. I see six different products or project pieces, TRASH, a swept but not picked up floor and more. Yep, this is where I work day-in and day-out. Inspiring, right?! Ha!
I hope you loved the No Makeup House Tour! Make sure to stop by and see all the other tours today!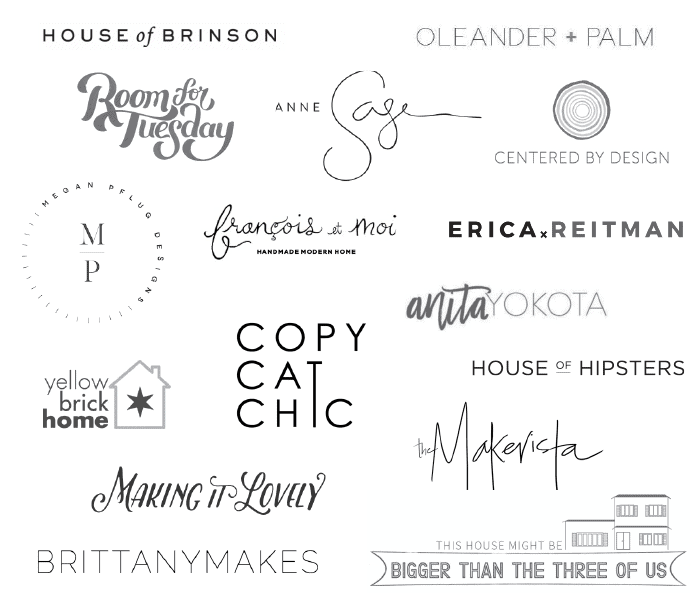 House of Hipsters | Room For Tuesday | Anita Yokota | Copy Cat Chic | Making It Lovely | Oleander and Palm | Yellow Brick House | Megan Pflug Designs | Centered By Design | Francois et Moi | House of Brinson | Erica Reitman | The Vintage Rug Shop | Ann Sage
SaveSave
SaveSave
SaveSave
SaveSave