Can you believe it? We actually have some (read: very little) progress in the bathroom. But progress is progress, right? That's what I keep telling myself anyways. Let's talk details, oh  and you guys are just going to have to deal with iPhone pictures for this post. K? K.
We have had a series of mishaps when deciding lighting options for our gross old can lights. You wouldn't think updating can lights would be hard, right? Well, think again. They have all different kinds of trim kits and LED options, etc. It's a bit overwhelming and underwhelming at the same time. I hate to spend any money on can lights...so not fun. Well, I finally found a good deal on some trim kits with a plastic lens. They looked modern and were affordable so I bought them (off of Ebay). When I got them and held them up to the can trim, I noticed a problem...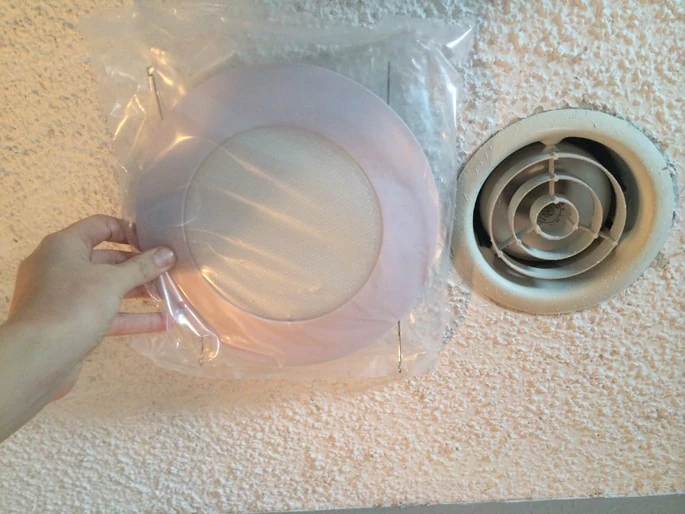 Yep, I ordered the wrong size. Grr. The ebay seller does allow returns but by the time I returned it (at my shipping costs), I would have gotten $3.00 back. So, no thank you. $22.18 down the tube. On to the second option. We (not I) remeasured and went to Lowes. We picked up a simple trim (even simple trims are about $7) and brought one home.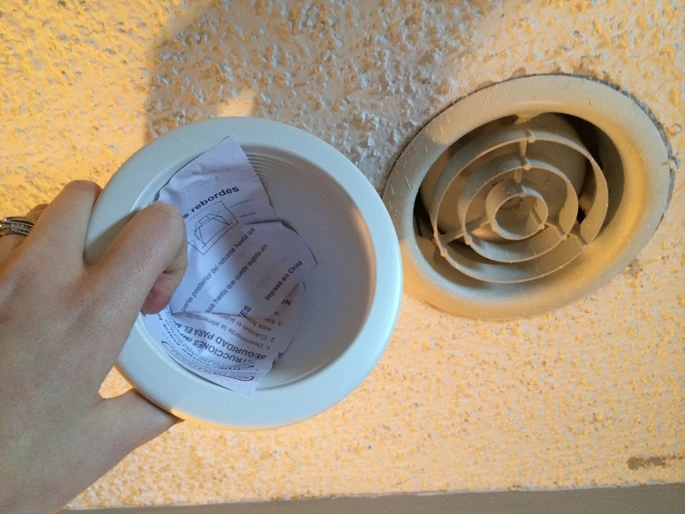 You can't really tell from that picture, but the new one is too small. So apparently, we can't measure! But, we got a 6 inch the first time and a 4 inch the second time, so now we know it's a 5. =)
I did get another decor item in the bathroom though...another hanging plant. Love it. I got it from Urban Outfitters during their Black Friday sale. I think it ended up being $6.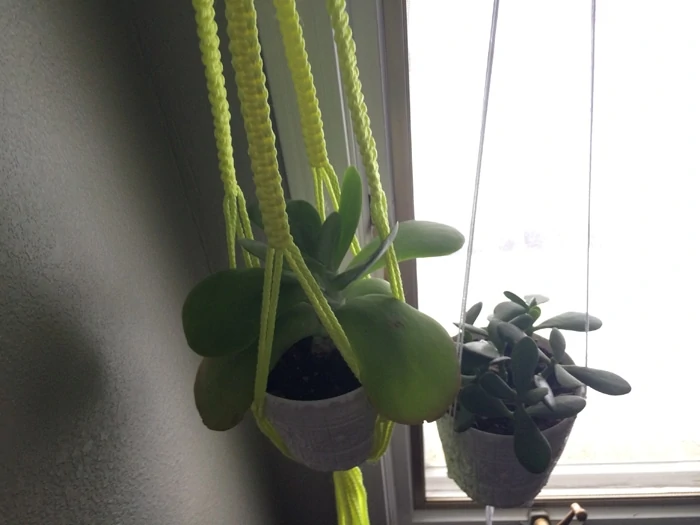 I want to put one more up there and I think I have a DIY for the hanging part that I want to try out. We will need a new tool for our drill (fun, right?). So, stay tuned on that.
Other than the light saga and hanging another plant, we have been scraping, scraping and doing more scraping. In between the scraping, we use a sander to get the cabinets smooth. It's coming along, but super slowly.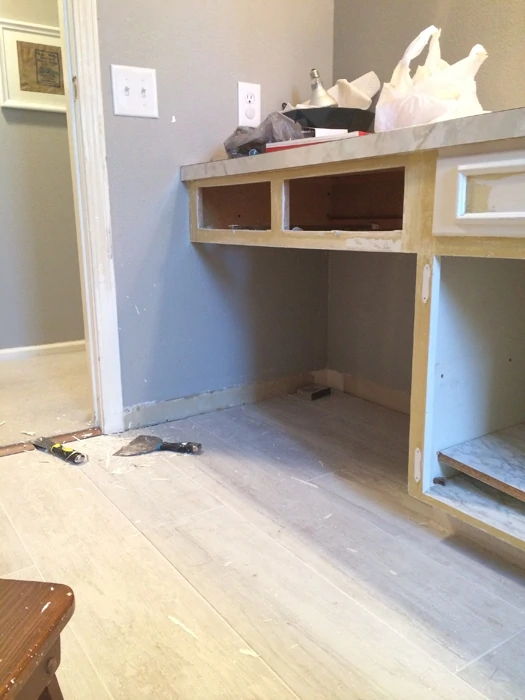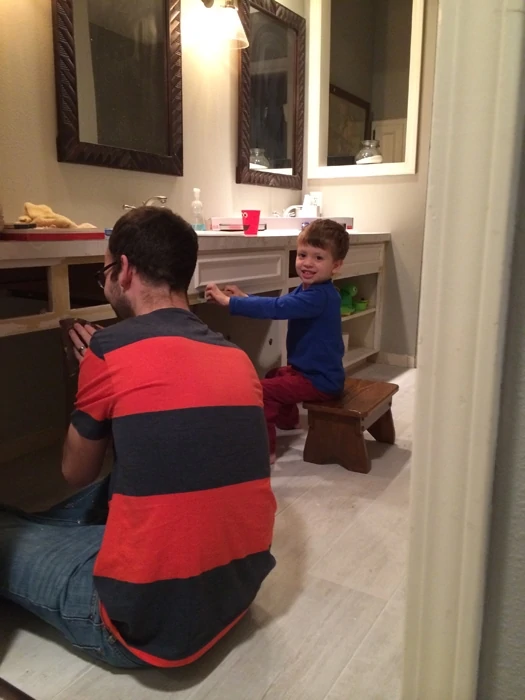 My little boy loves this project. Can you tell?
Hope you all have a great weekend! Our weather is supposed to be in the high 40s, so I'll hopefully be spray painting one day.