TGIF! You guys, it's Friday already! Can you believe it? These weeks seem to just roll right on to the next. Today, the little man and I went to the lake with some new friends. I'm sure, as you're reading this, we are lounging around in a little float. It's a hard life, right? =) I'm not going to apologize for not having an awesome house update or DIY project today. Just know though, I haven't forgot you and I do have updates to share.
I do have a few things that I've been loving lately and I thought I'd share with you!
I'm LOVING Snapchat (I'm biggerthan3ofus) or add me here. I'm doing weekly coffee chats on there where I share a personal tidbit and a blog tidbit (stuff not shared anywhere else). You can also find fun behind-the-scenes pictures. It's a fun way to connect more in a less-filtered way.
Yesterday, I shared this: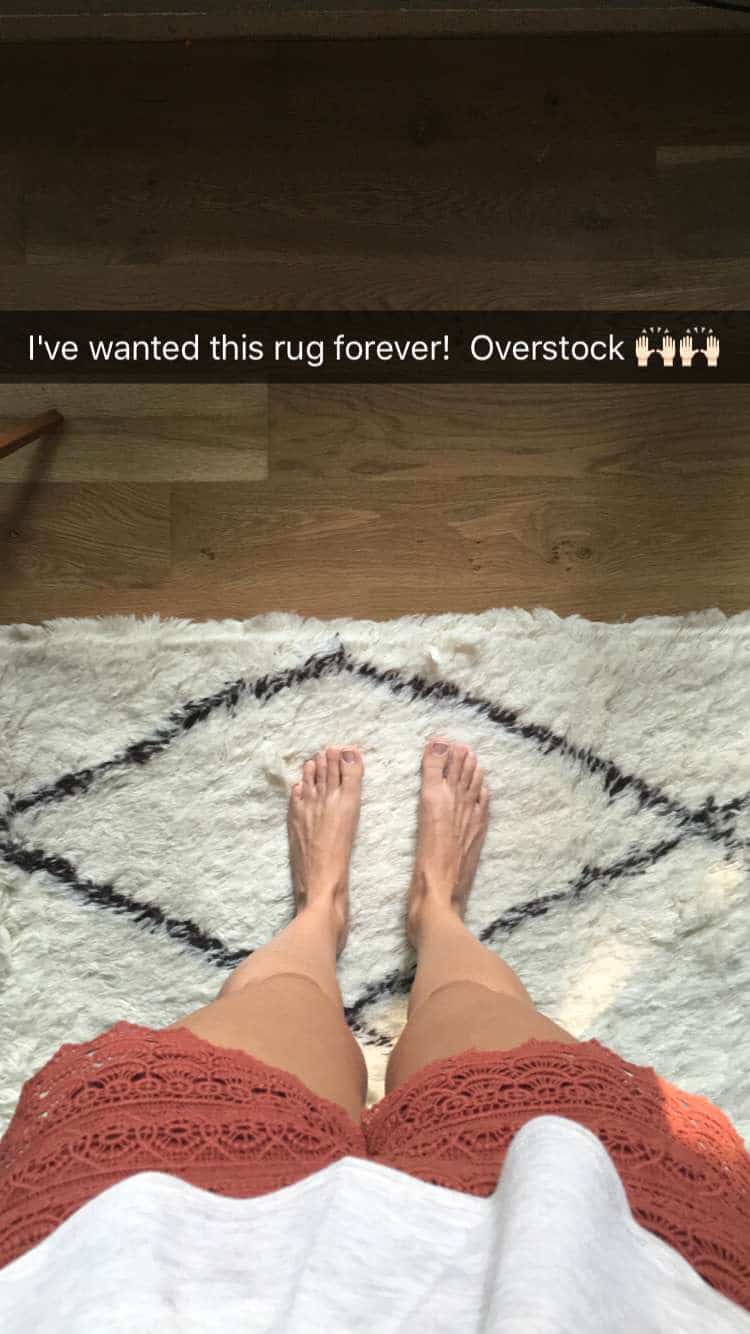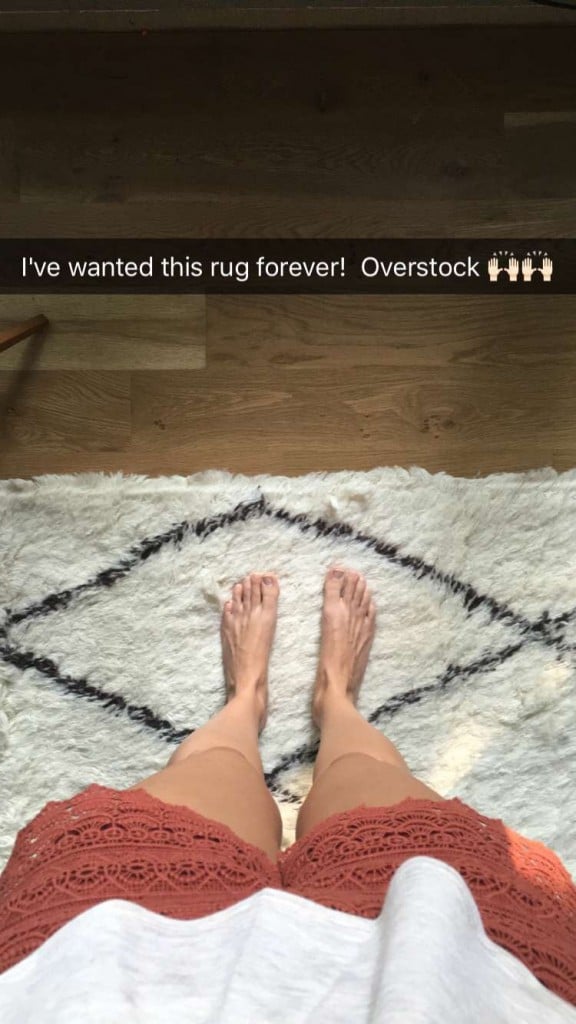 I finally got my living room rug! I really love it.
I ended up getting the 10x14 and it's so comfy and pretty looking in the living room. I actually got mine from Overstock but it's cheaper right now on Wayfair.

I'll share the living room progress soon! I posted a picture on Instagram of our living room corner shelf. It's such a weird little area. Anyways, I got lots of feedback so I can't wait to try some of the suggestions.
Hope you guys have a good weekend! Luke and I have a date night tonight - I'm excited!