Are you asking yourself if she's really talking about what you think she's talking about? Ha. Yep, you got it. I'm talking about Christmas today! Ok, someone say it, please. Just say it. Say, "IT"S NOT EVEN NOVEMBER YET?" Ok, I'm glad someone said it. Lol. But seriously, I used to be one of those people who was on top of everything or at least stressed about being on top of everything. But, this year, I'm letting the stress of Christmas cards go out the window by ordering them in October and I'm challenging you to Think Non-Traditional for Christmas Cards and get yours ordered as well. Also, make sure to stick around and enter to win a $100 gift card to Minted that's linked up at the bottom of this post.
I know you are getting ready to ask me what I mean when I say "Think Non-Traditional for Christmas Cards". I'll get to that in a minute, but let me show you a couple inspirational cards that fit this thinking and see if you can draw any conclusions.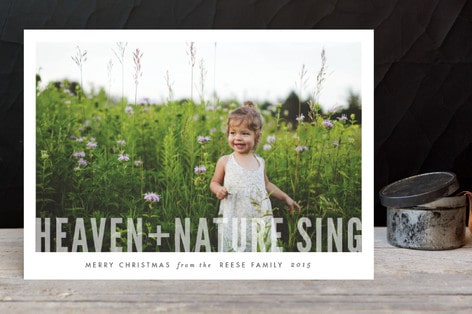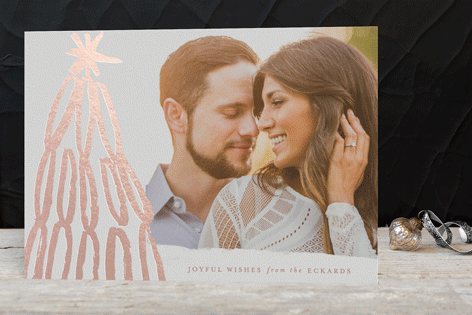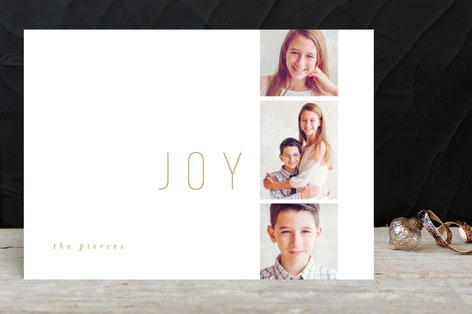 Did you catch my drift? Look at the clothing choices in the above photographs. None of the photographs show families decked out in Fall outfits. There's no plaid, Christmas trees, or hot cocoa. Not to say that I don't love all of those things, because I so adore them. But, it's just an easy reminder that you can have GORGEOUS Christmas cards without having perfectly Christmas-type outfits.
For me, this so helps because by the time I usually think about having a cute outfit or actually get around to getting our family ready for Christmas-type photos... it's way too late in the season to get my Christmas cards ordered and sent out.
So, are you ready to see more? Would you like to use that perfect beach photograph from your latest vacation on your Christmas card? Minted has lots of options for going the non-traditional route in regards to style, pattern and color.
I'm going to round a few more of my favorites up for you.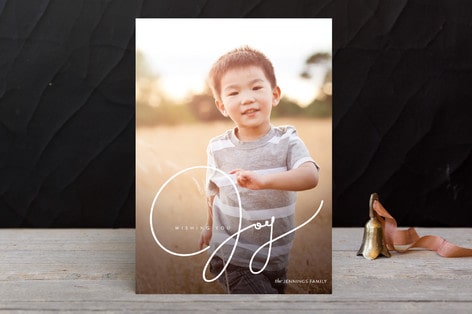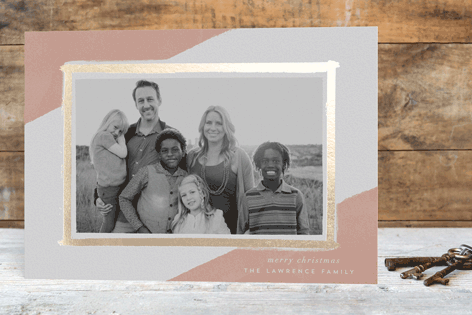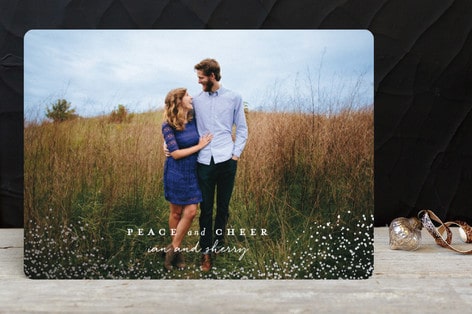 Since I haven't gotten Christmas cards out in a few years, I just wanted it to be simple and fun this year. Right before Greyson started Kindergarten, I took him to a park and did a five minute photo session with him. The outfit wasn't thought out, I let him pick the location, the sun was up at mid-day... none of these things gave me the perfect session. But you know what, I got a few photos that are not what one would call amazing, but to me they are some of my favorites ever. I got him laughing, caught a snarky look in his eye and just captured his mischievous self.
For the Christmas cards to match the photo style, I knew I needed something simple yet striking.
Drumroll, please...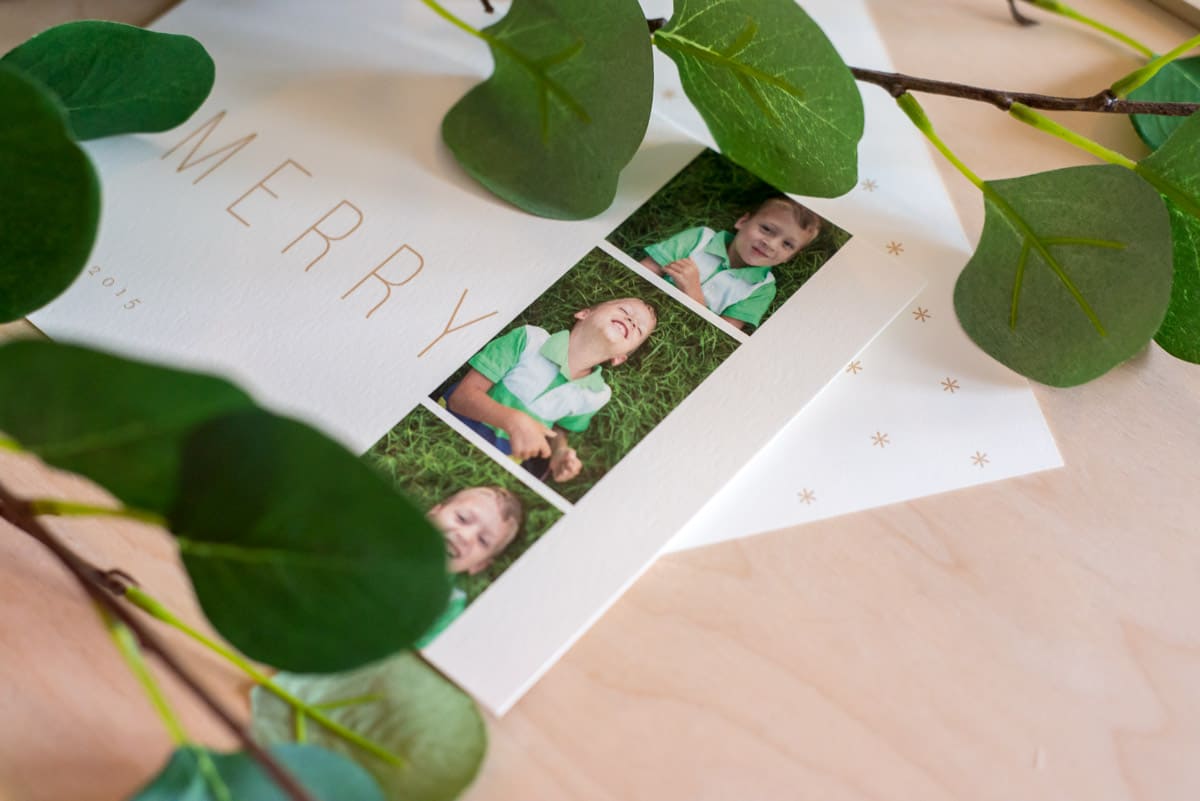 He's one cute kiddo if I do say so myself. =)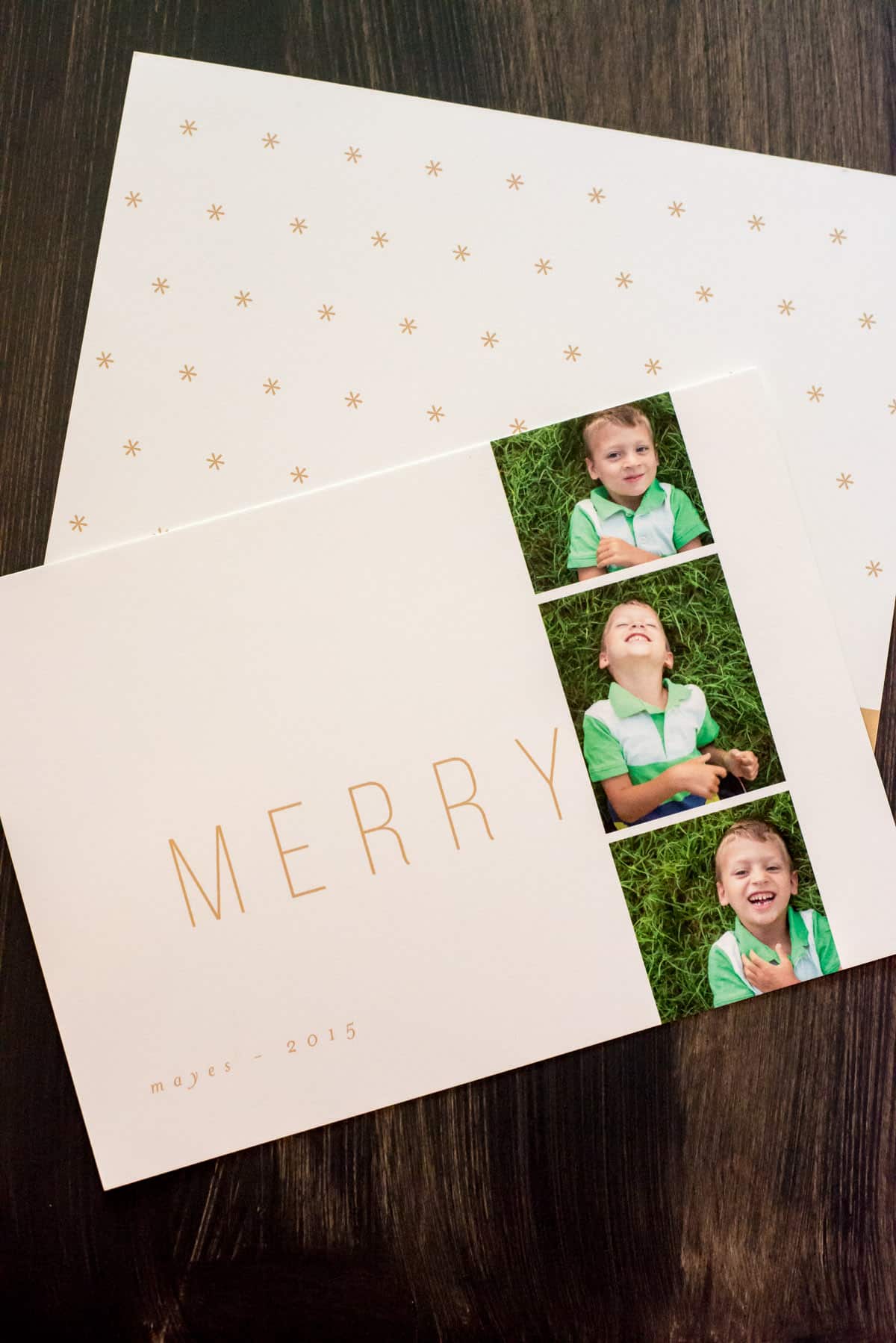 So, I hope I've inspired you to pick your favorite photo for this year's Christmas card and go for a non-traditional style. They are so cute!
Are you interested in entering to win $100 from Minted to choose a Christmas card for yourself?
Enter to win below!
*Minted collaborated with me on this post, but as always, my words are my own.