Greyson and I took my Grandma for a donut date last Friday. On a whim, we decided to pop in a thrift store on the way to drop my Grandma back off. I'm so glad we did, because I found the coolest rug for so cheap! Ten dollars to be exact.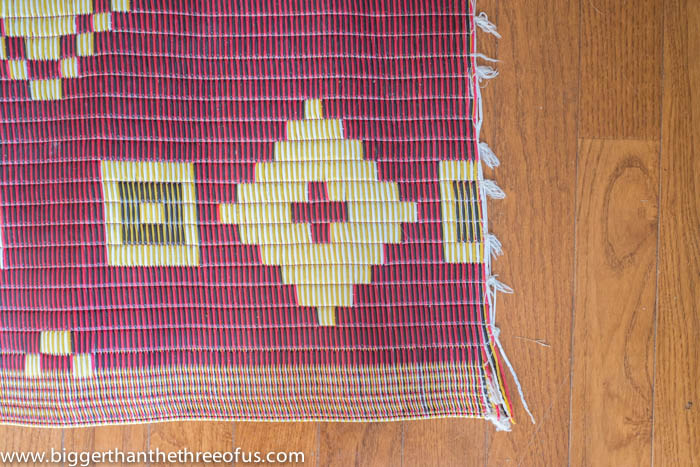 I've been thinking about a rug under our kitchen table for quite some time, but I knew I didn't want to shell out big bucks for one. If I spent lots of money on one, then I would be stressed about food spills, sand from the sandbox, etc. This one is one of those plastic woven indoor/outdoor rugs. Right now it bunches up underneath the table, but I have two different ideas to try to make it better. One is a thicker rug pad. I'm thinking one kinda like this. I think I could sew the edges of the rug to the rug pad and that would keep everything in place. Do you all think that would work?
Another idea I had was to buy a cheap rug pad (the perforated dot kind) and layer a jute rug on that with this plastic rug on top.I could sew the plastic rug edges to the jute rug. I love the idea of layering rugs. Do you all think that would be too much underneath a table? I'm just not sure.
I keep coming back to these two images for our eat-in.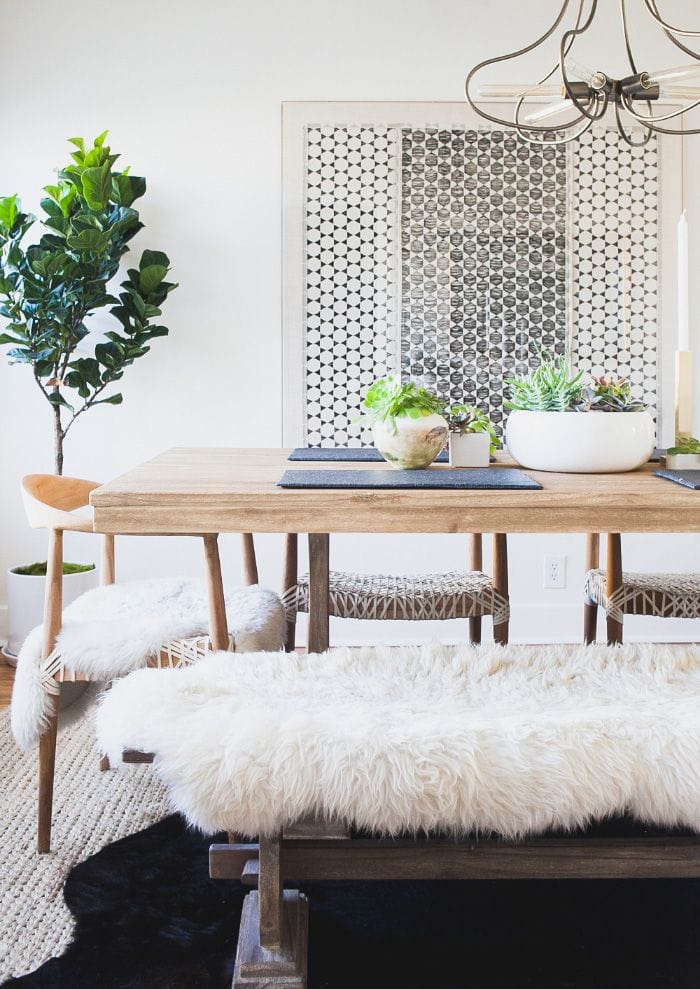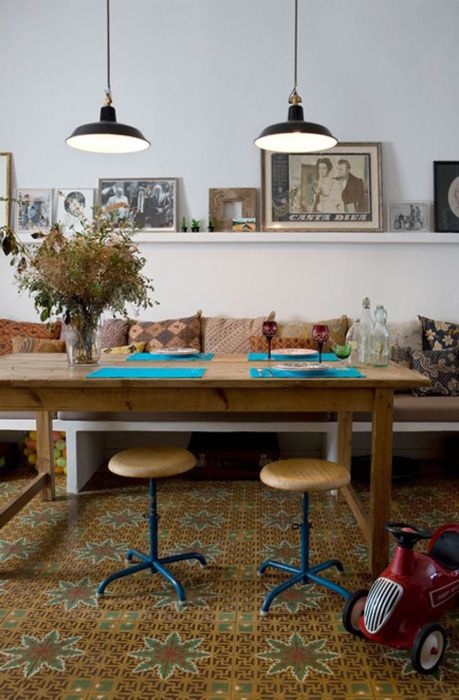 If anyone knows the original sources, I would love to know!
Anyways, so with those two images in mind, I just want to keep adding layers in there until we get the look that we are going for.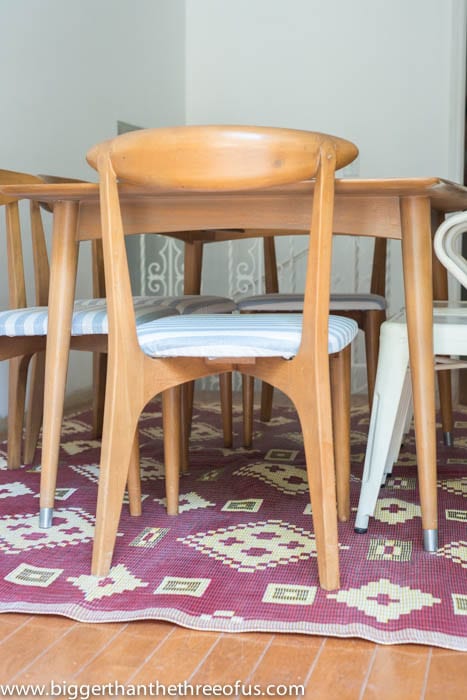 I couldn't resist one picture with our DIY bullet planter. Love that sucker!