I was trying to decide exactly what to share today and was having problems with it. To be honest, I've been doing ALOT of grunt work lately. You know the kind, the ugly hard work that has to be done before you can have a blank slate. Yep, that kind. Well, I'm close to having a clean, blank slate. Once I get there, I know I will feel more inspired, but now, I'm feeling a bit blah. Looking at ugliness will do that to a person. =)
So, I'll keep the ugliness to myself for a few days and share a little project that I did for our master bedroom.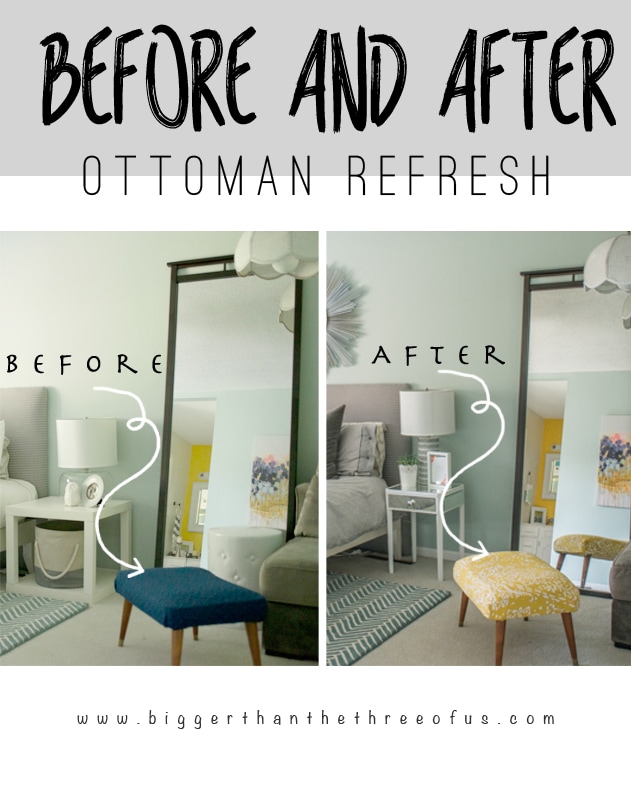 We used to have this little ottoman in our master bedroom: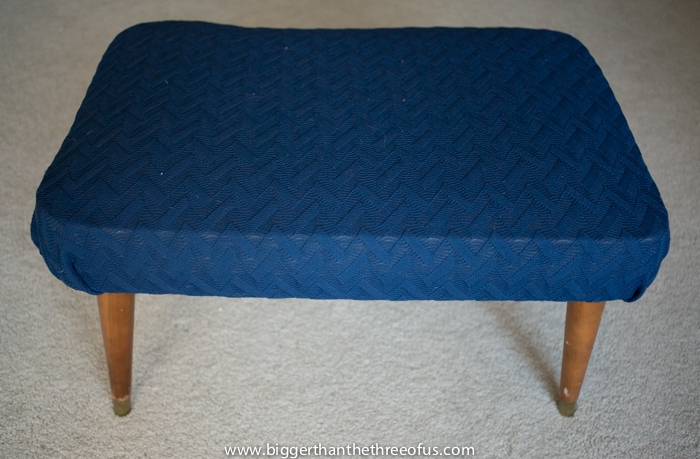 My Dad gave it to me awhile back and I recovered it in the blue fabric. It was an improvement, but it was pretty drab. I loved the legs so I knew it could be cute. I played with some fabric and finally found something that looked good and helped pull the bedroom together.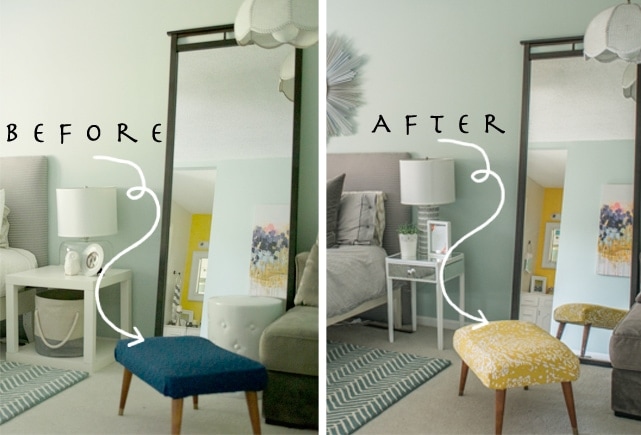 Pretty big difference, right? It's pretty amazing what the right fabric can do (and a little bit of extra 'fluff').
This was an easy peasy, five minute project. Basically, I pulled out all the staples from the underneath and unscrewed the legs.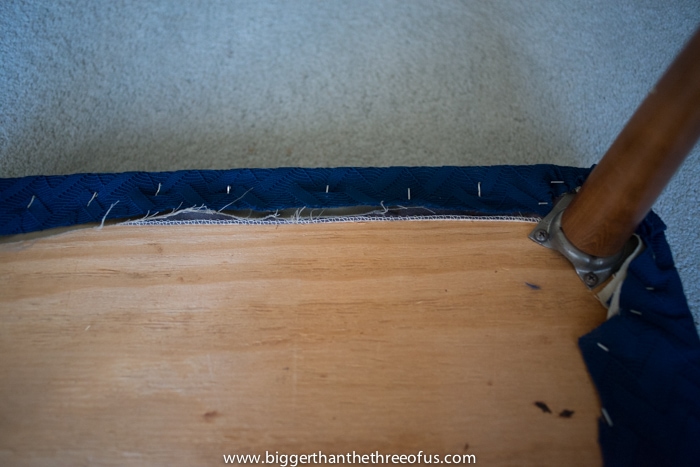 I flipped it over and cut a piece of foam to fit.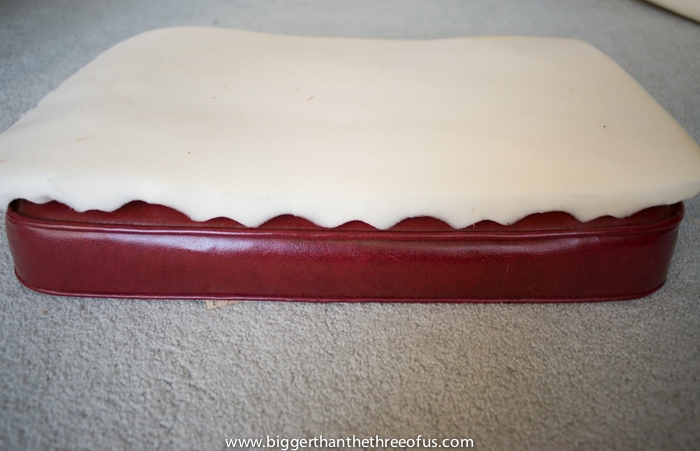 Then I cut my new fabric and stapled it back on.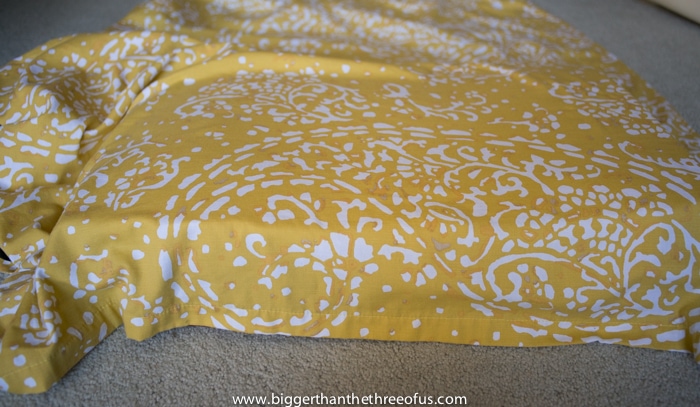 I probably would have flipped the foam over the other way and laid some batting on top to smooth it out… if I would have had batting. But, I didn't have any so I just ran with it. It isn't, by any means, a great upholstery job; but it gets the job done. When you have a cat that loves to sleep on it and a 4 year old that loves to jump off of it, you realize that things that look pretty and get the job done are great. =)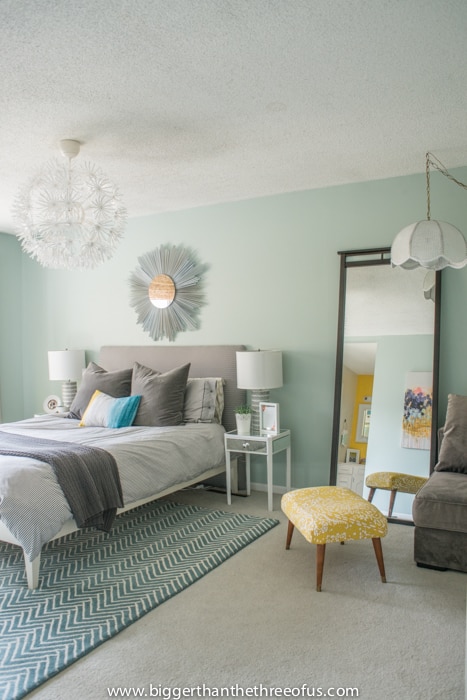 Hope you all have a great weekend! I'm off to do more grunt-work.