We were able to take our back stairs from drab to vibrant without spending hardly anything. A few printable art pieces, some paint and time and we have a freshly updated space. I decided to share and let you all download a few travel art print that I made for our space. Enjoy!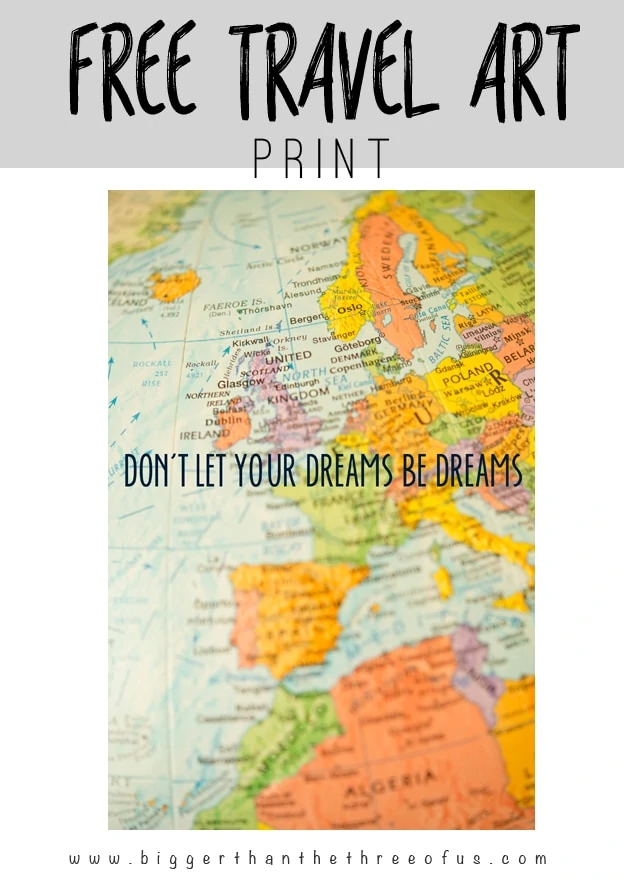 Here's a quick before (without the railing - I guess it was in the garage getting painted):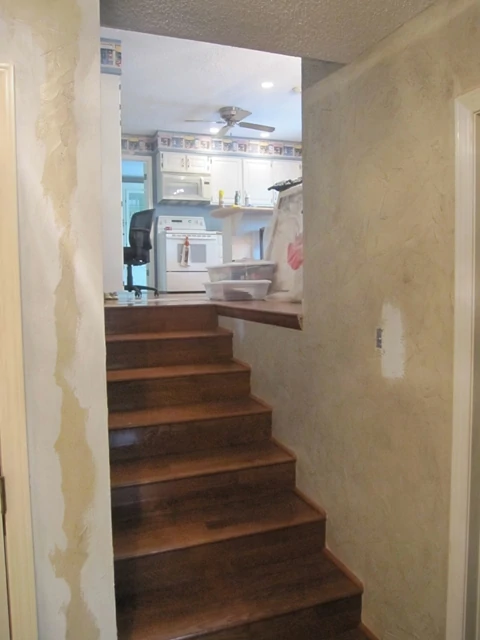 With a few free art prints (and one that I made), painted stripes and white frames... we ended up with this: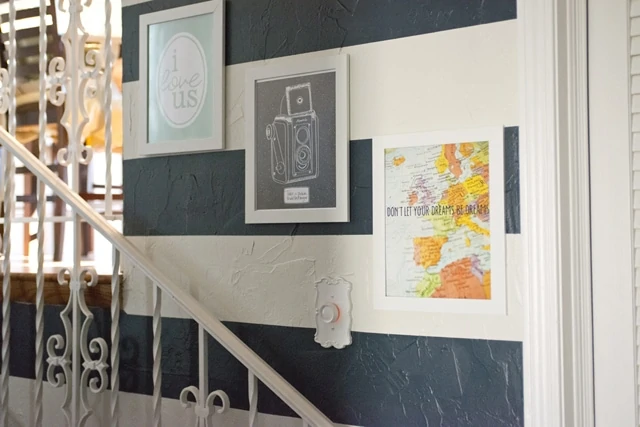 Much better, right?
The I love Us print is from Eighteen 25. You can download it here in many different colors. The vintage camera print is from Brooklyn Limestone. You can download it for free here.
The Map print is my DIY. Similar map prints are on Pinterest and Etsy and knew that I could make one myself. I put my macro lens on my camera and grabbed our globe. I focused on Scotland, because it has always been my dream to visit castles. Not only does it fit with our hopes and dreams of traveling the world, but it pin points a specific dream of mine. I uploaded the picture to photoshop and just add some lettering. Easy peasy.
I had all three printed at Fedex Kinkos for a grand total of just over $2.00. You can't beat that!
Click the map below to download and print!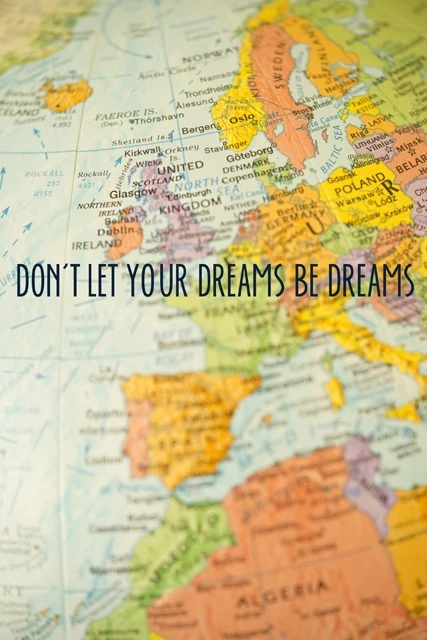 *Affiliate links below. Click to read my disclosure policy. Thanks for supporting this blog.
You may also like some of these free prints: