Have you ever gotten a home decor item in your mind and you just couldn't shake it? Usually, this happens with items that are so far out of my budget that I shouldn't have been looking at them anyways; but let's not talk about that. Well, finding things that I just love doesn't happen all the time, but when it does... I usually can't shake them and that's the case with what I'm sharing today. I fell head-over-heels in love with this living room lighting piece a few years ago. It was WAYYYYYYY outside my budget but I just kept coming back to it. The stars aligned and I got it for an amazing deal, but more on that in just a bit. Let me just show you the light.
 Living Room Lighting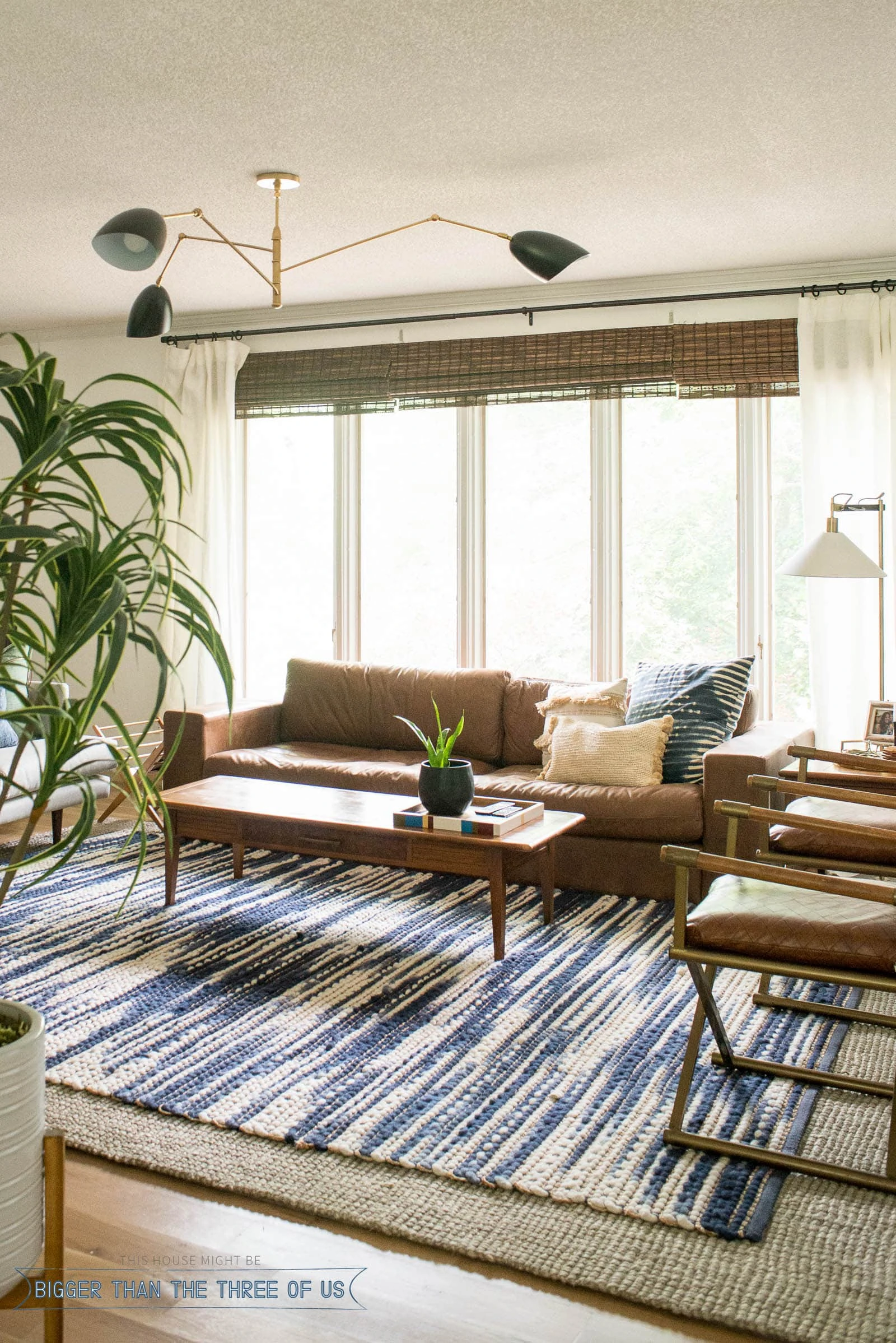 Before we talk about that light, let's take a quick look at the light that we used to have in the living room.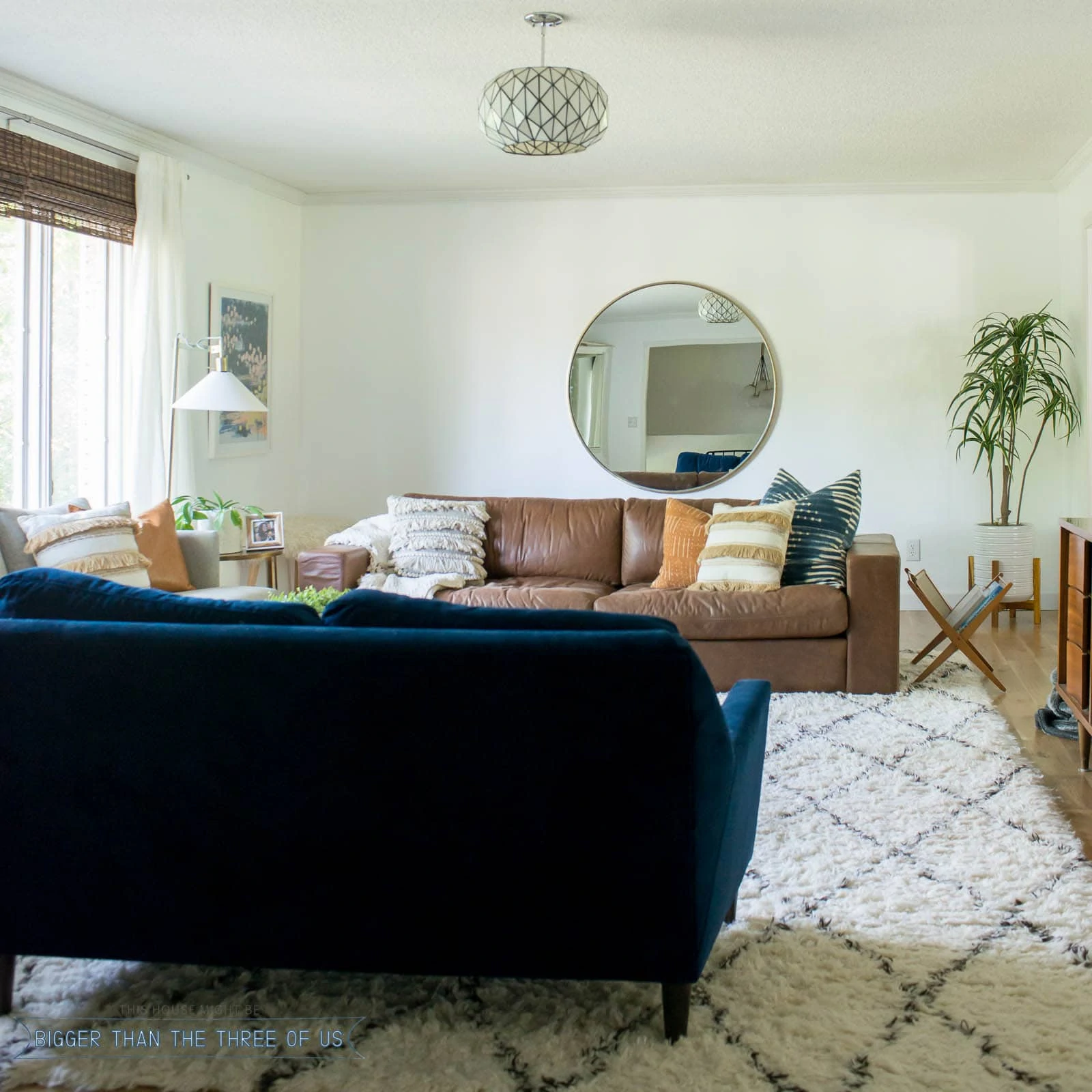 I actually still love the light that we used to have. It's the Tetra Chandelier and it's a really beautiful piece. The problem with it is that our living room is so big that I felt like the living room would really benefit from a light that had a weightier feel for the whole space.
So, back to my dream light. I fell in love with it a few years ago and just knew that it was out of budget. Not only was it out of my budget, but it also didn't fit the room height. The down-rods included with the light would drop down way too low for our space. I know that lighting can be easily customized, or with our skillset it can, so that wasn't a huge problem. That being said, when you find your dream light and it's way out of budget... the last thing that you want to do it is order more parts to customize it yourself.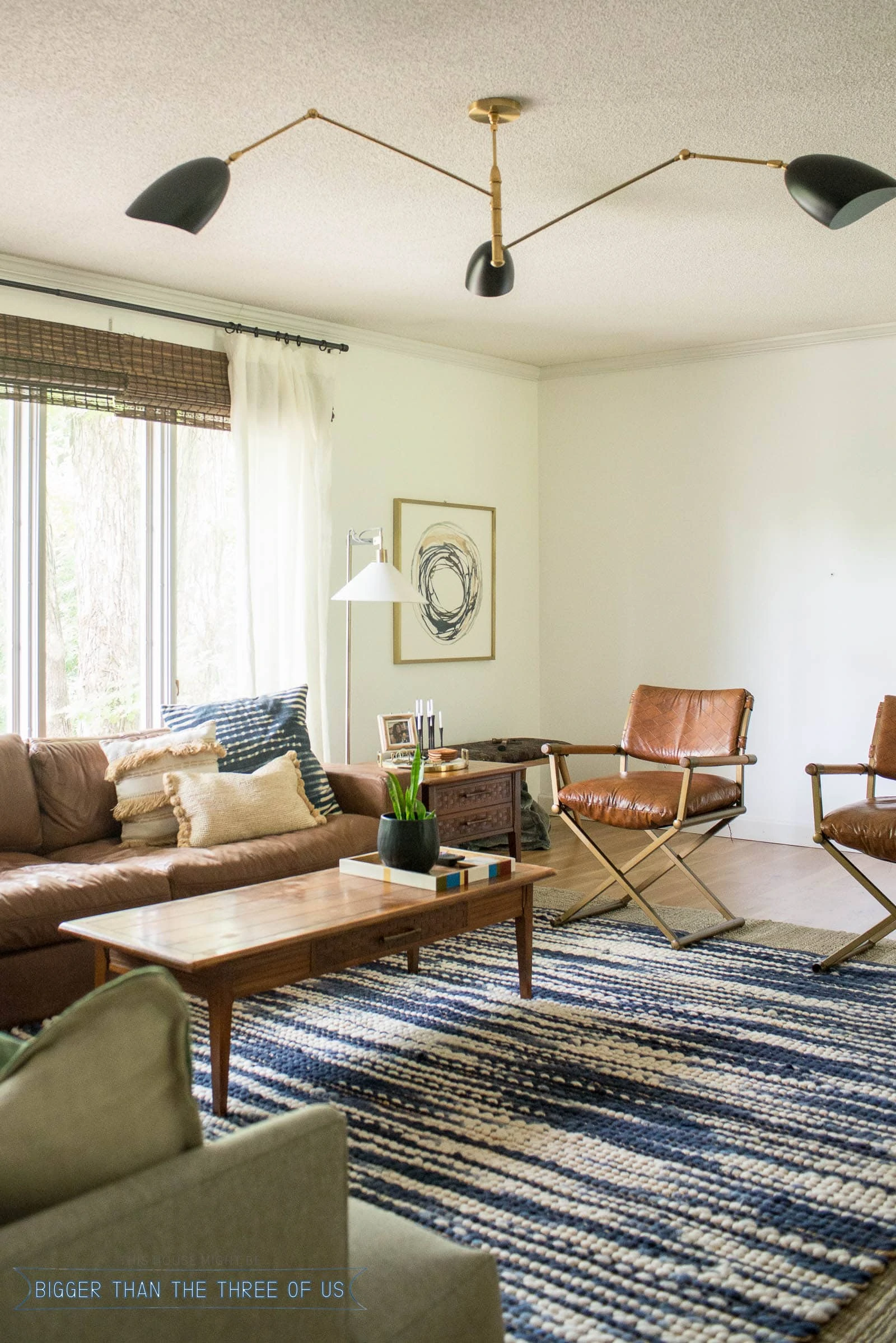 All of that had been going around and around in my head for over a year. I just kept coming back to the light. Six months ago, I found it on an open box sale (meaning someone had bought it and returned it). It was listed for $1100. I almost pulled the trigger but just couldn't. Then, I kicked myself a few days later when I decided to just pull the trigger and it was gone.
Months went by and, again, I couldn't get the light out of my head. One day, I was browsing Chairish, and what do you know?! The light was there! I offered the seller a little bit less than what she was asking and then had to wait, anxiously, for a response. I heard back a few days later and she accepted my offer! Even at what I offered ($800), it's still an expensive light for me... but it's seriously my dream light. I love it so much!
We had to order a few parts from Grand Brass (see the DIY light that I made from parts that I ordered from them before) to be able to modify it so that it works like a semi-flush. That took a bit of figuring out but it really wasn't too hard.
I'm smitten with it, can you tell? Now, that I've gotten the light... I'm dreaming about the next piece for the living room. I'm thinking dark paint on the walls, a new media console (because we need the one that we have in there to move upstairs), new rug (sized for our space which will be a huge upgrade) and some seating switcheroos. All of that being said, it'll take me awhile to find, save and buy all those pieces; so, in the meantime, you'll find me just gawking at my light. =)