We were finally able to get the bathroom mirrors and lights up (minus new can lights). New electrical had to be run and that is always an adventure. Last time I showed the bathroom, it looked like this: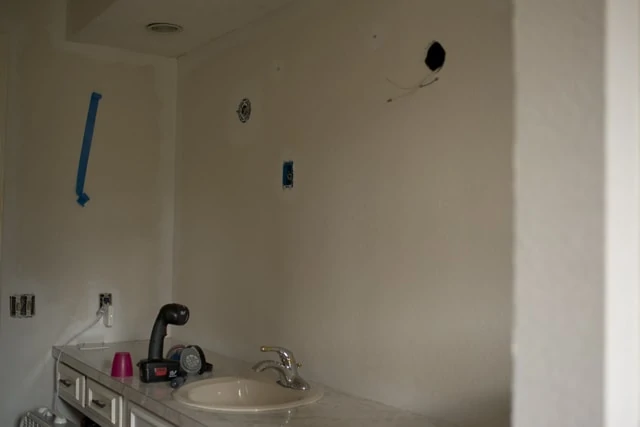 Now, it looks like this: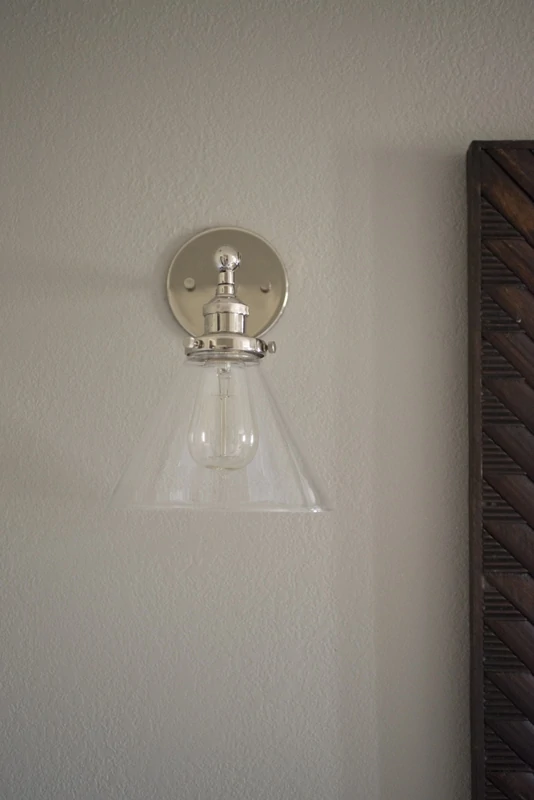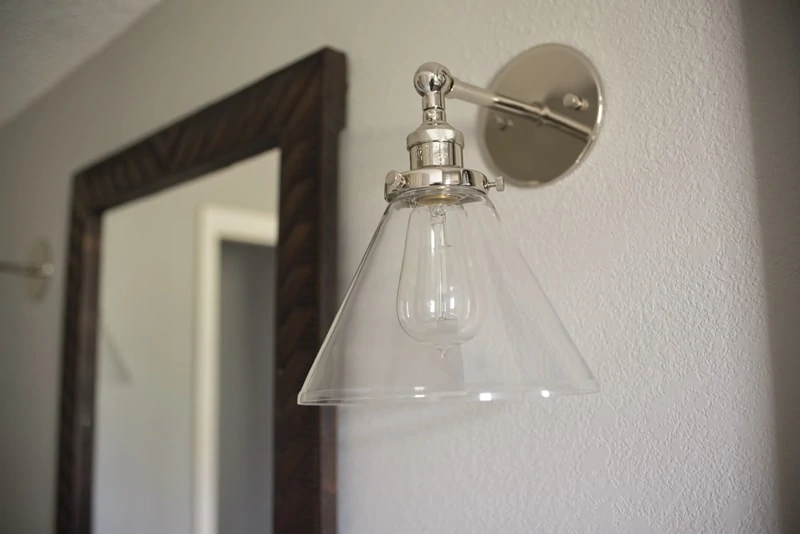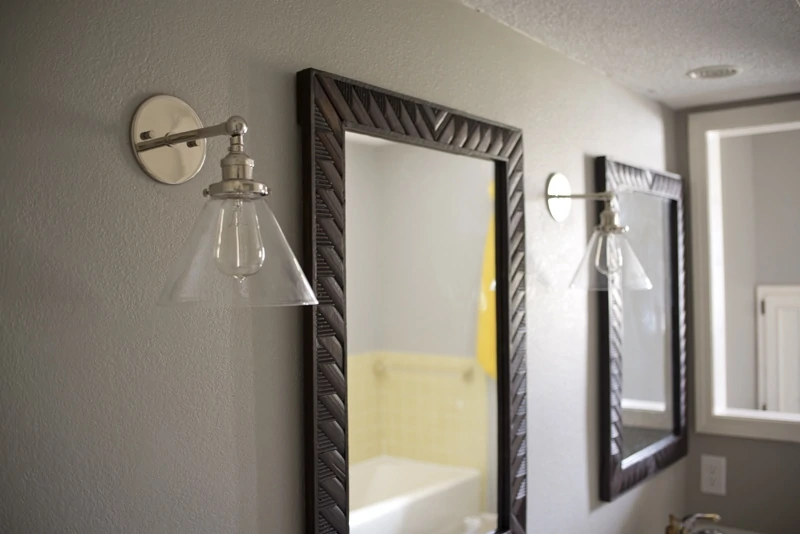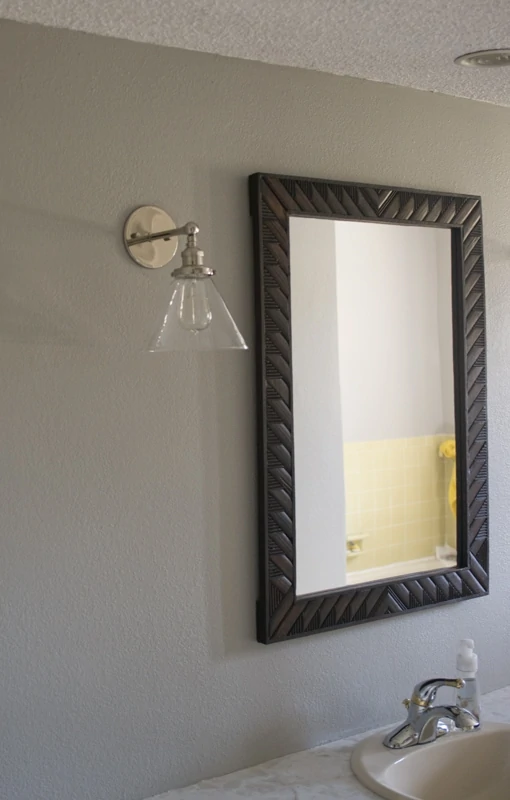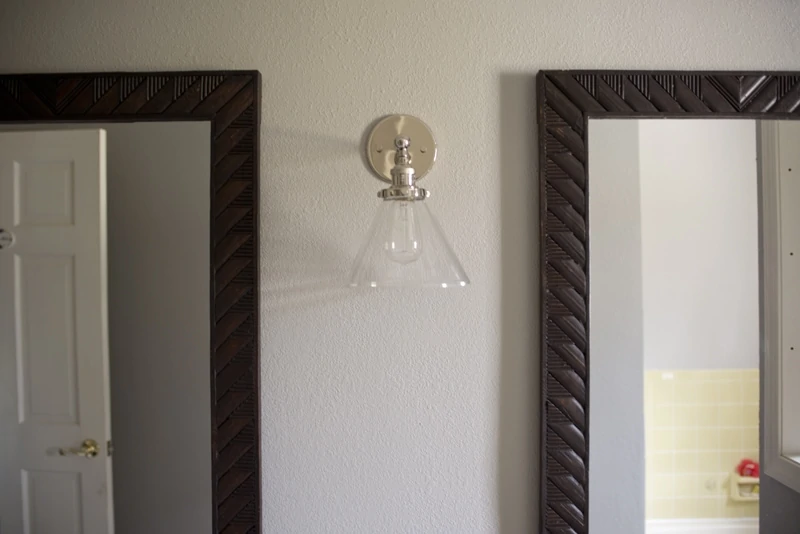 Aren't the sconces beautiful? They were definitely a splurge from Restoration Hardware (even with a 20% off coupon), but they are so worth it. They are polished nickel. I'm hoping I can mix metals (the right way) with the sconces and the rest of the bathroom hardware/accessories. I read a recommendation in HGTV magazine that said to make mixing metals deliberate by having at least two items of each metal in the room. I'm going to stick to that guideline.
I picked up the mirrors at TJMaxx for just under $50 each. I'm going to Craigslist the original mirrors, so we might eventually break even on the mirrors.
I plan to just enjoy actually having a useable bathroom for a little bit, before we tackle anything else in there. =)