Woohoo, we made it to another Fri-yay! This week wasn't bad at all, but I'm just always ready for the weekend. I'm especially ready for this weekend. Luke and I are escaping for a LONG weekend to Pittsburgh. The Chiefs are playing there so we are road tripping. It's a pretty good drive from us, but I don't want you to worry because I have a list of places to stop at. I'm hoping to have quite a bit of fun at some flea markets. A few readers suggested some mid-century stores between Indianapolis and Pittsburgh and I can't wait to stop. We are driving our SUV (just in case). =)
Today though, I want to share a fun Simple DIY Fur Bench. I don't know about you but when the weather starts to feel a bit crisp, I'm ready for chunky blankets, a little fur and sweats. Definitely sweats.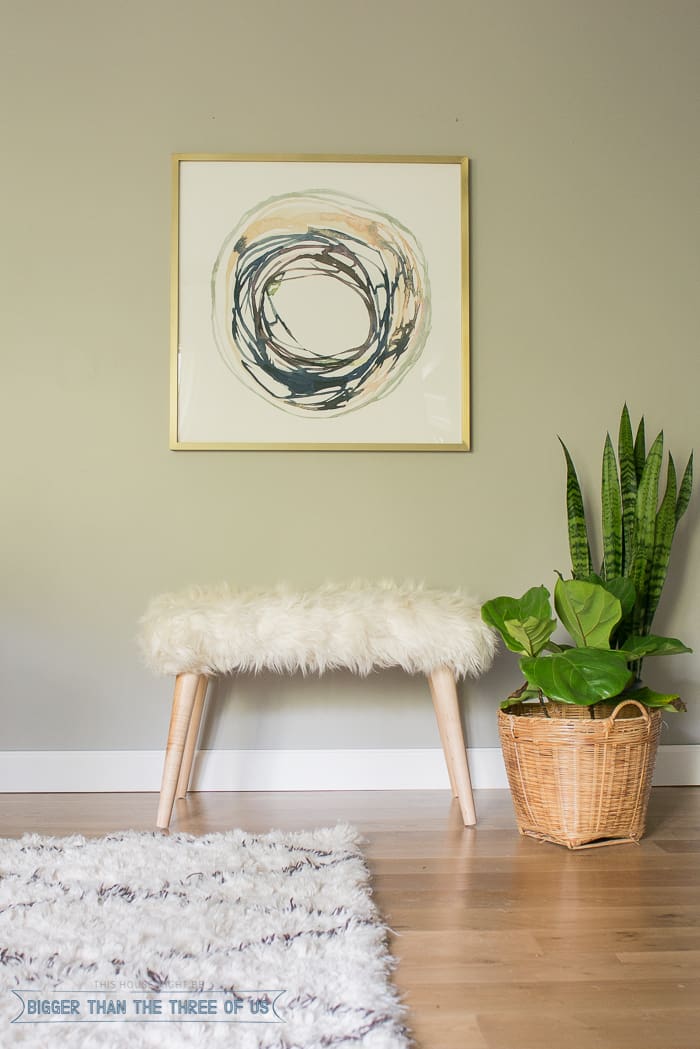 Doesn't it just bring all the good winter feelings to you?
…