Happy Monday! I've been in a frenzy with holiday decorating over here, but mainly outdoors. Luke put up more lights yesterday in our front yard, and it is just looking so homey. It's such a drastic turnaround for us because usually our outdoors looks sad and neglected and the indoors gets all the love. But, not this season.
I'm participating in a Christmas Home Tour Blog Hop hosted by Carrie at Lovely Etc. I bet I'll be the only one linking up just a porch, but hey, I just really like it. Plus, our indoor ornaments have a different theme on each level of our house which looks a bit disorganized. So, hope you guys can enjoy just a front porch!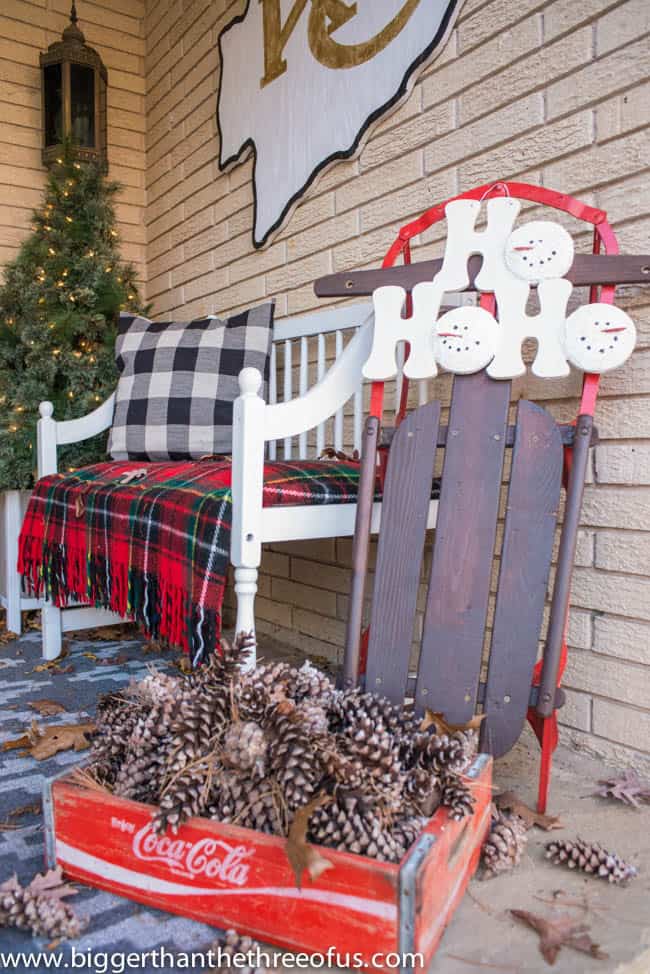 I kept the pinecones from my Fall porch and just changed up the crate that held them.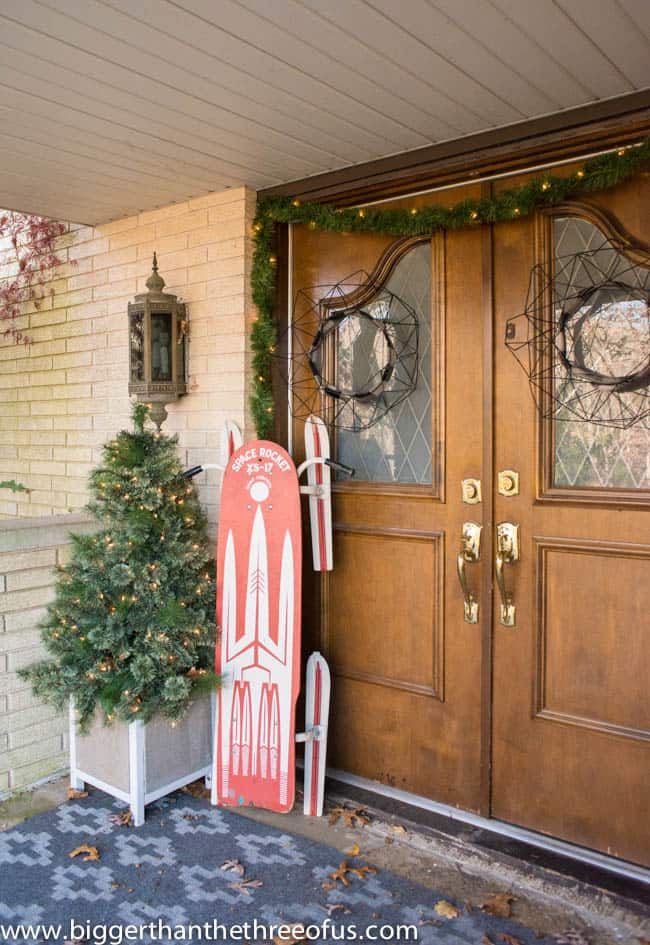 The sleds are both vintage (one found at a thrift store and the other my Dad got for my little guy).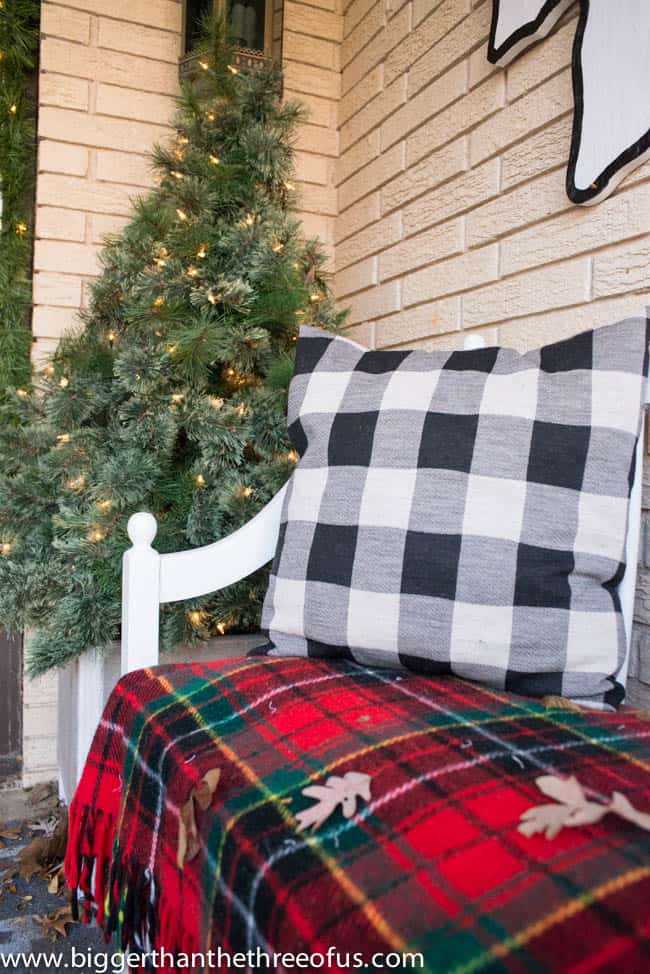 Another quick change from Fall to Christmas decor was the plaid blanket. I had a harvest colored one during Fall and just changed to the Christmas one last week.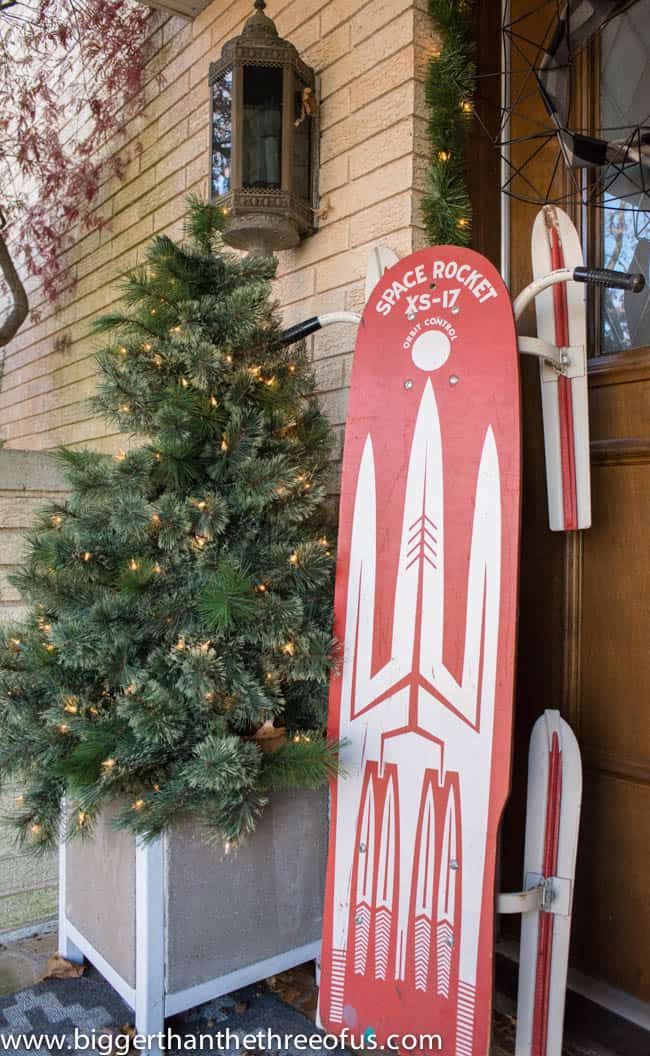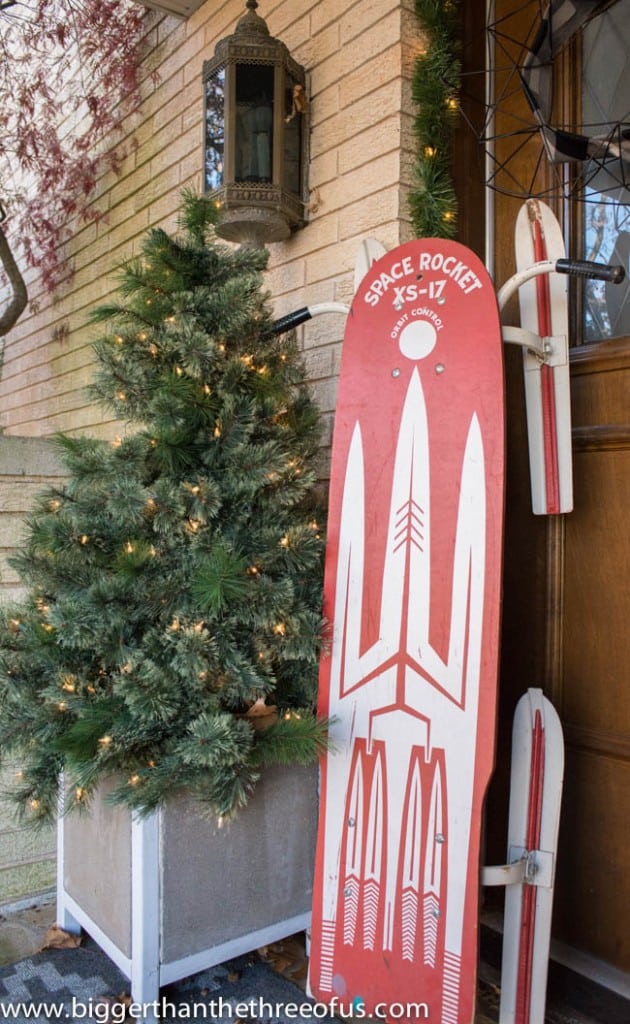 I took out the topiaries that we had in the planters and stuck 4ft Christmas trees in them. I snagged the Christmas trees on clearance last year for $4.99 each!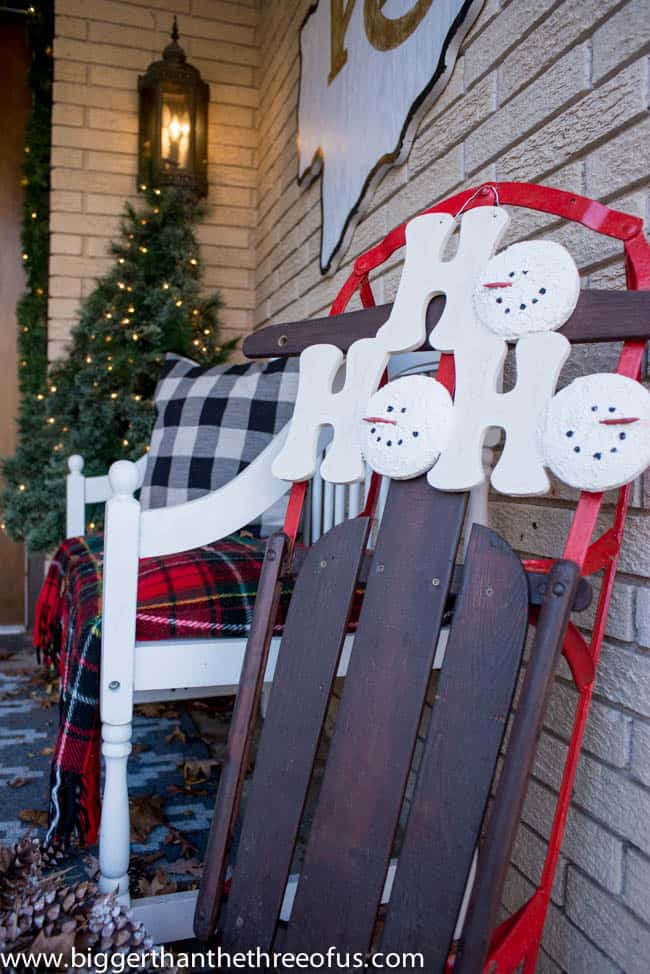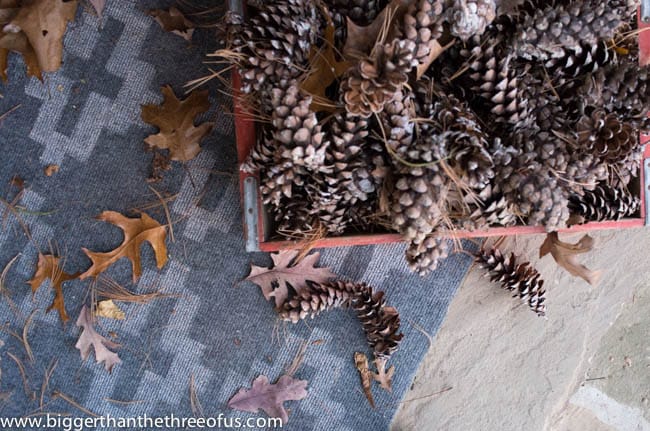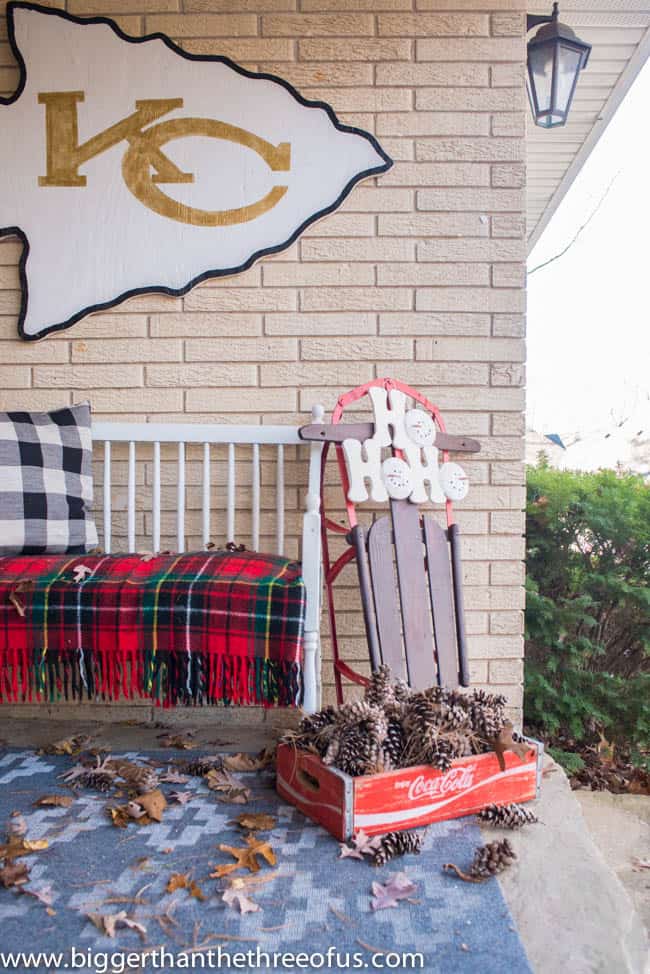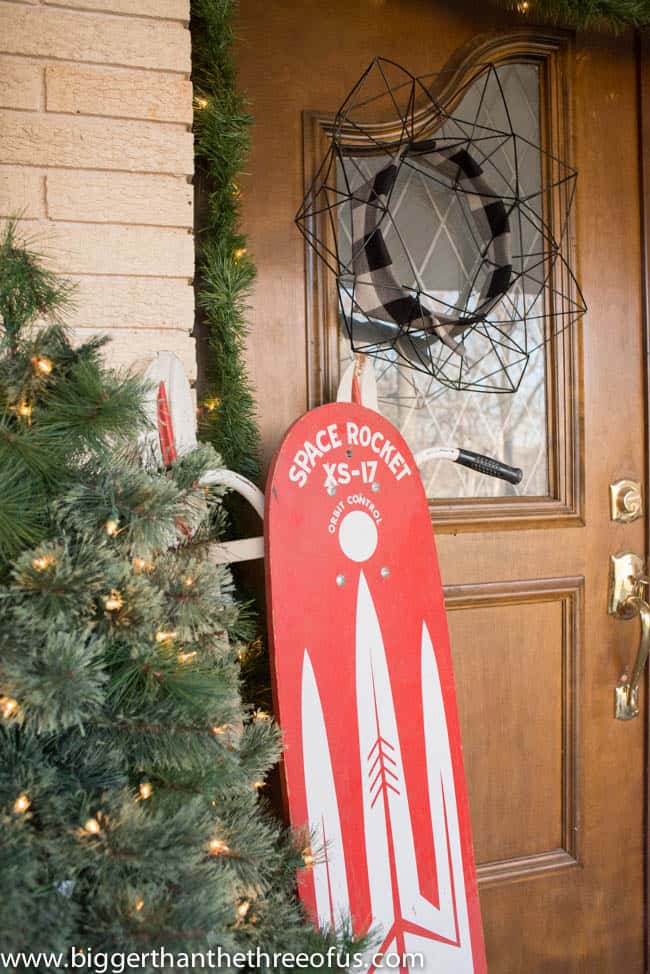 The himmeli wreaths stayed from the Fall porch, but I did add a garland above them.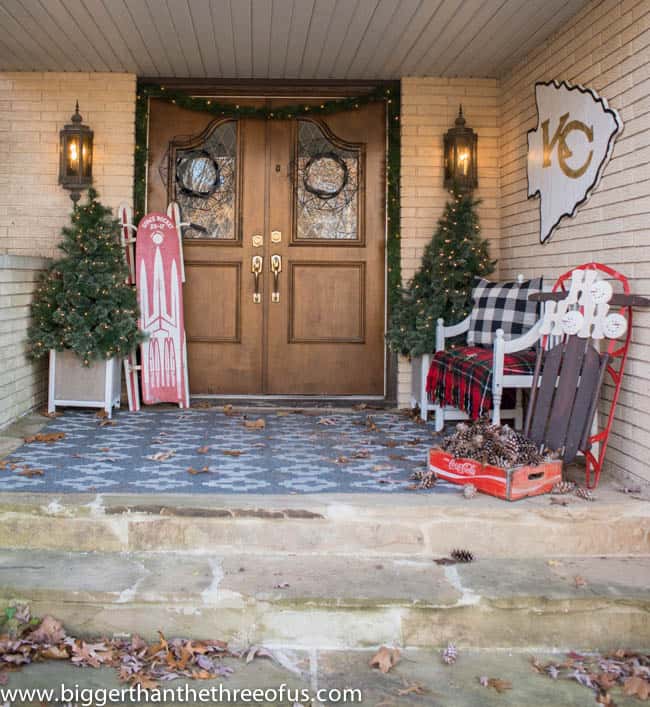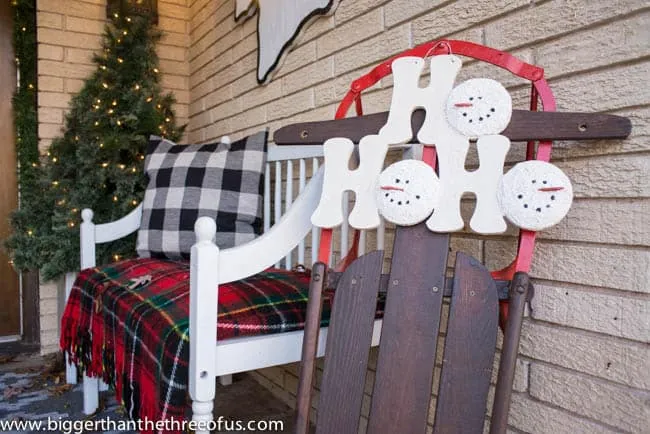 The "HO HO HO" sign was just something that I had sitting around in our Christmas decor.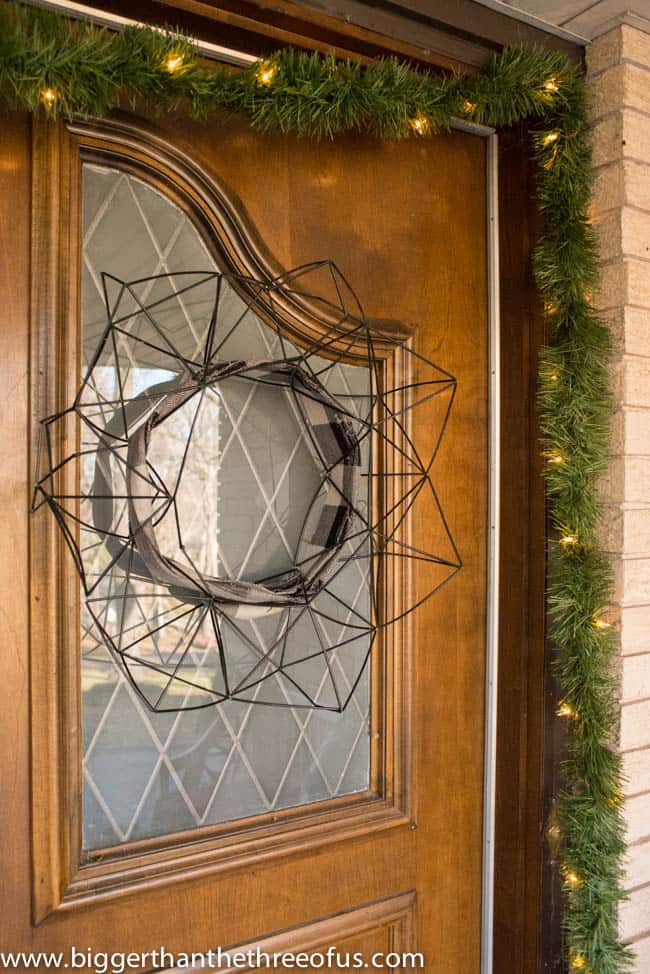 It was all pretty easy, but makes me smile every time I see it. You definitely need to hop around on the other links (and the links that are shared throughout the week!). I love seeing all the Christmas decor, don't you?
Christmas Home Tours