We don't all have the perfect spaces to store our hats, gloves, coats and boots but today we are talking about how to create a better space with DIY Mudroom Projects that anyone can do!
Tune in to today's show, all about DIY mudroom projects, to hear how to organize, clean, build and create spaces within our own homes that work better for us. Whether you want to create a mudroom inside your garage or just find a better way to store your excess winter clothes, you'll find good tips and ideas to help you create a space that really works for you.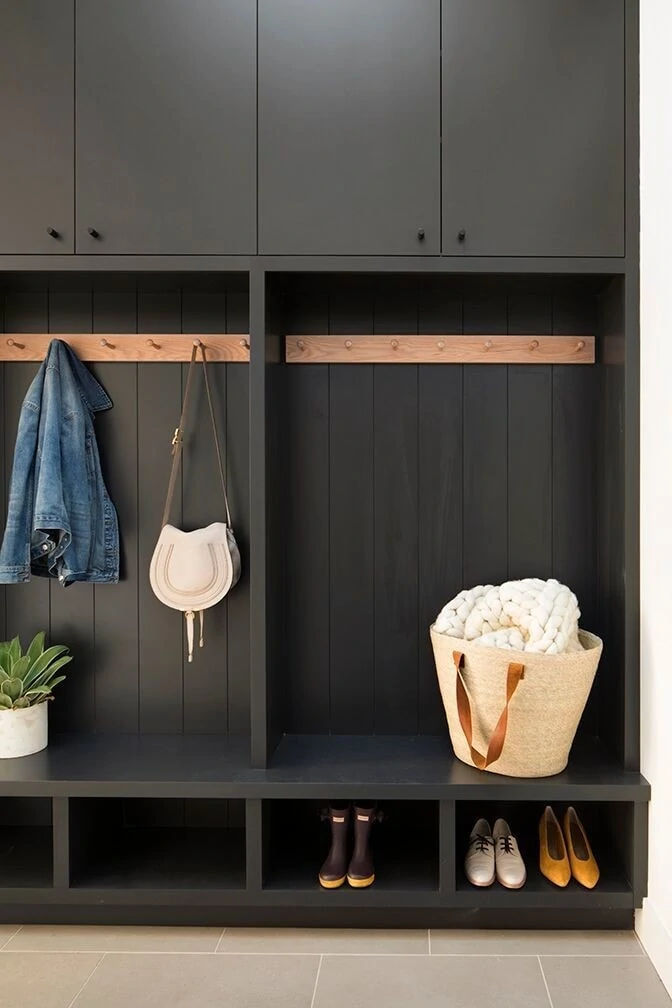 Source | Photographed by Paul Dyer
We all want that organized drop zone, that beautiful mudroom, or a built-in bench with coat hangers for all our family members; but, sometimes, that's just not an option. Today, we are chatting about how to create a drop zone for fall and winter gear that's actually attainable for most. Whether you implement a new system for your gloves and hats (which we will give you a few options for) or learn how to corral what you have in a new way, you'll walk away from this episode ready to tackle the space you have with a fresh set of eyes!
Listen below or find us on your favorite podcast app: iTunes, Stitcher, GooglePlay and Overcast.
Inspirations that we talked about:
Shop Mudroom Storage Options


You can find us on our blogs or connect with each of us on Instagram:
We'd love to hear your questions and thoughts! Join our Facebook group here and email us at [email protected].