I'm on a roll with plywood. It's my wood of choice at the moment. That may be because we finally own a jigsaw and I'm getting comfortable using it. I told Luke the other day that we needed to up the ante with power tools. Next step, table saw... maybe. Anyways, I've been brainstorming ideas to make our front and back outside areas more homey. We plan on investing a little bit every year in the outside, but I've been trying to think of cheaper things that I could make that would fit in with our style. So, I came up with DIY House Numbers. We didn't have any house numbers, so I wasn't replacing any. We managed to make these for free which is HUGE with house renovations. So, if you want a fun little tutorial, follow along.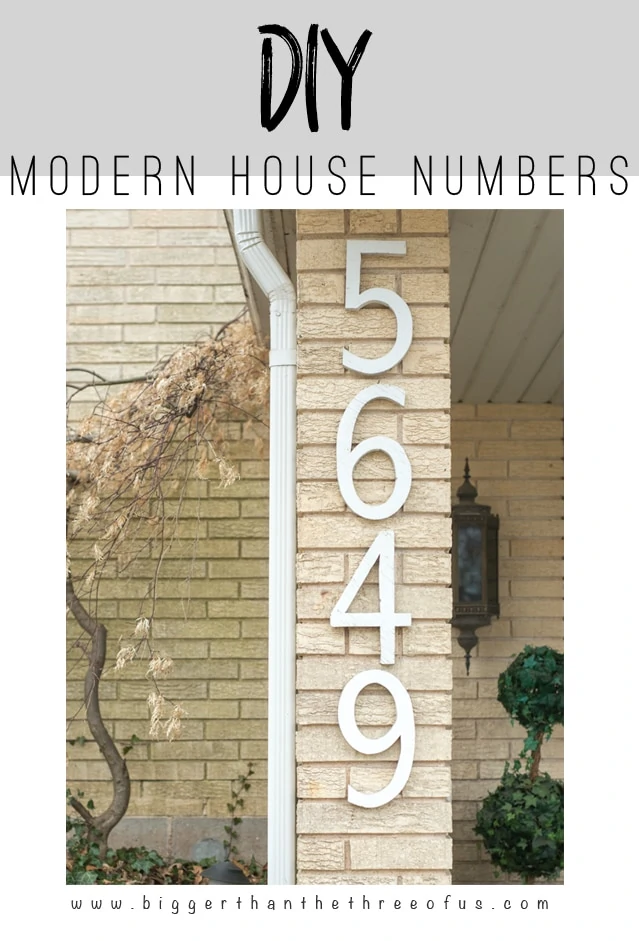 My numbering got a little wonky (sorry), so try to ignore that part.
Find a font that you like and print it out at approximately the size you want (I sized to 8x11 because I wanted oversized).  Try it out in the space to make sure you like the font and size.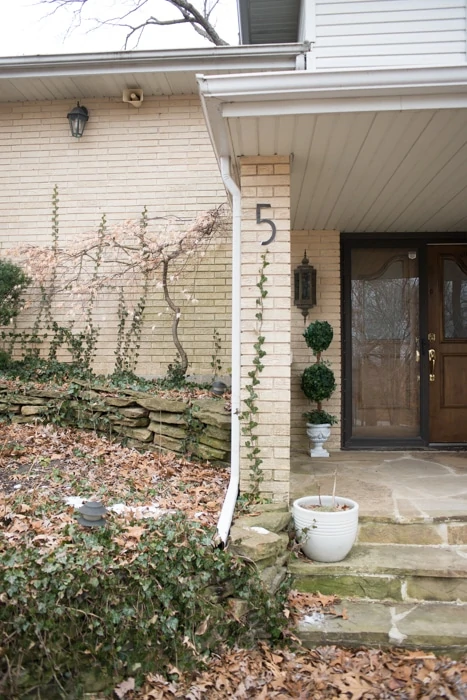 1.  Print all the numbers out and lay them on a piece of plywood (we used the smallest scrap that we had).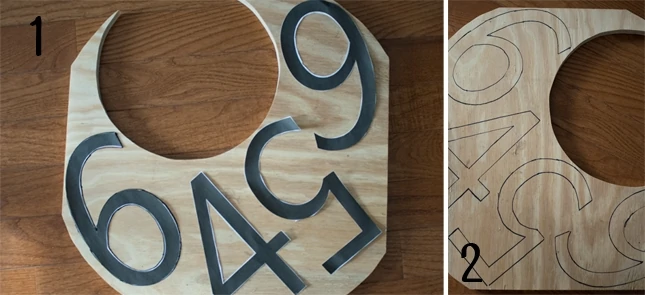 2. Using a marker, trace your numbers.
3. Using a jigsaw, cut your numbers out.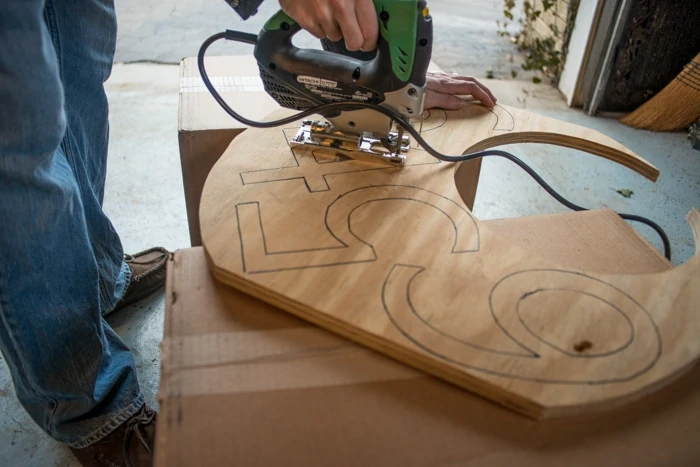 4. Lightly sand. Using spray paint, apply primer and two thin coats of paint. Let dry (24 hrs). Apply a light varnish (very light otherwise it will yellow) to help make it weather-resistant.
5. Use alligator (that's what I call them) hangers and nail them to the back of each number.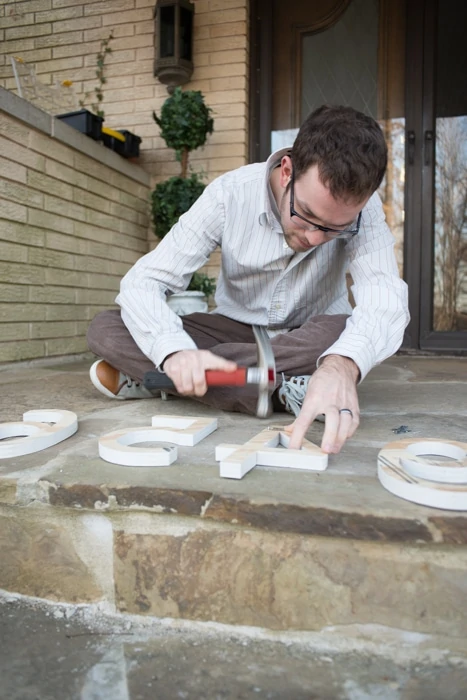 6. Use a drill bit used for brick and drill in to each brick. Use brick and mortar nails to hang them. I picked a modern skinny font and that gave us less options for hanging the numbers. If you choose a fatter font then you could use brick hangers.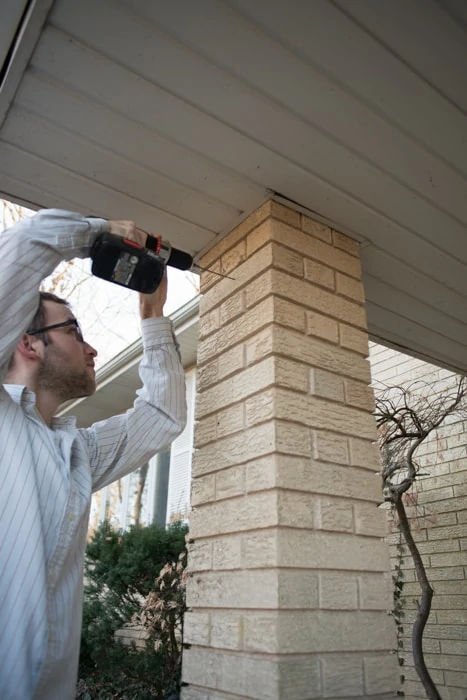 Enjoy your cute new house numbers.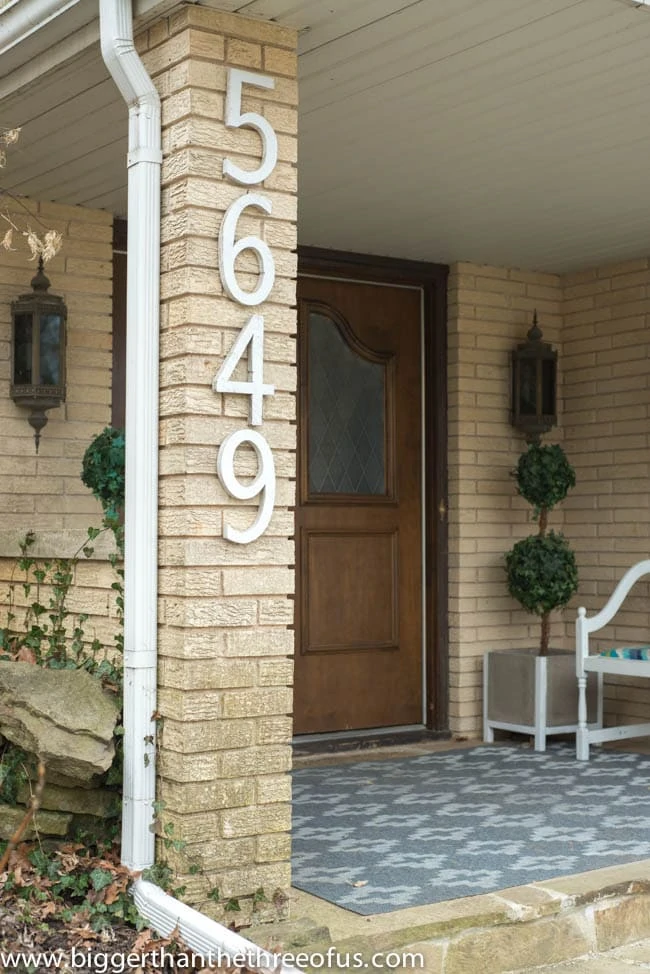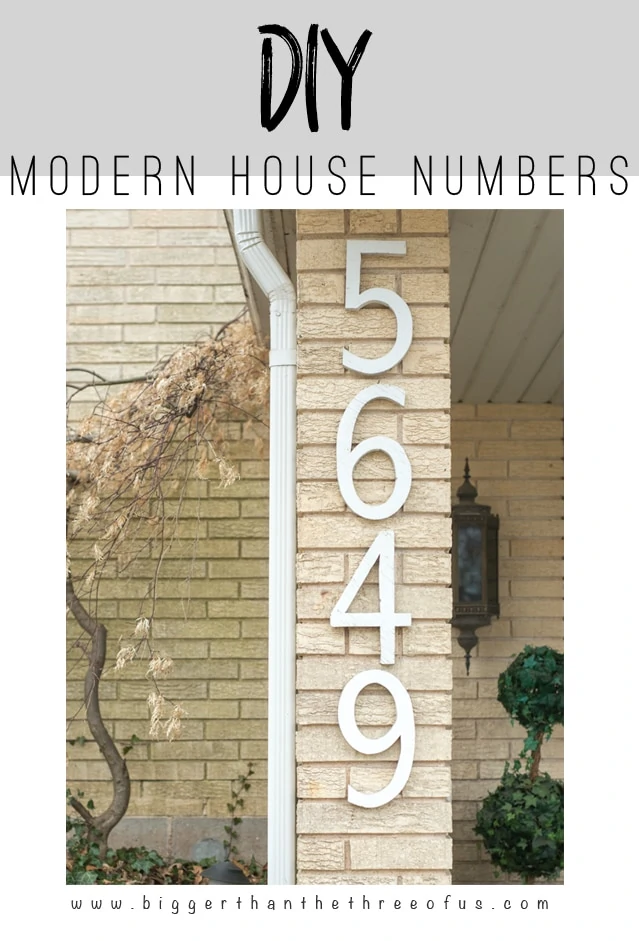 And, the best part of this project is that it was free. We had everything on hand.
Linking up to:
The Creative Connection - Making Home Base