I really wanted to show our FINISHED tile today, but I haven't had a chance to deep clean the bathroom yet. I'm so in love with it, but more on that when I show it off.
We were super productive this weekend, but we didn't quite finish anything. Don't you like how that happens? I finally got my light for the living room, but then we had wiring problems. We worked on Greyson's room and are making progress but nothing to show yet. I've made some changes in the office but, yet again, nothing to reveal quite yet. We did make an indention in the leaf pile-up in the yard. You can see that...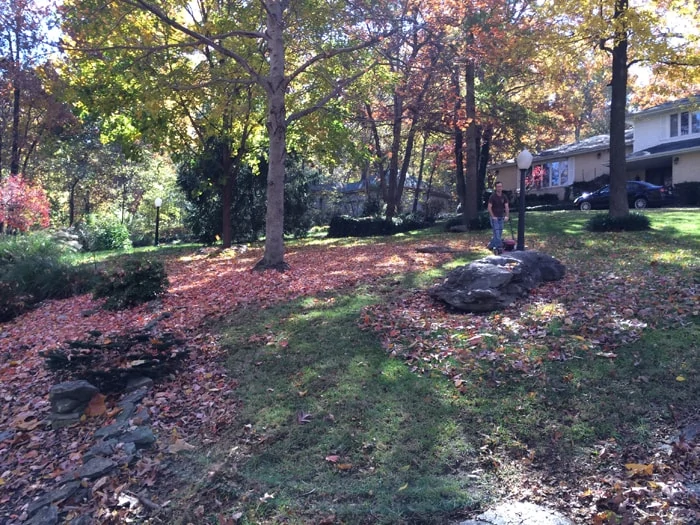 The top part of the yard looks great and let's just agree not to talk about the bottom part. Ha.
Anyways, back to the title of this post...."DIY Travel Art". When we went on our trip to Philly and NJ, Greyson accumulated Pilot Wings from the flights. He thought they were pretty great, so I wanted to do something special for him. I came up with just pinning them on to a small canvas and then putting it in our travel wall collage.
It was so simple, but modern.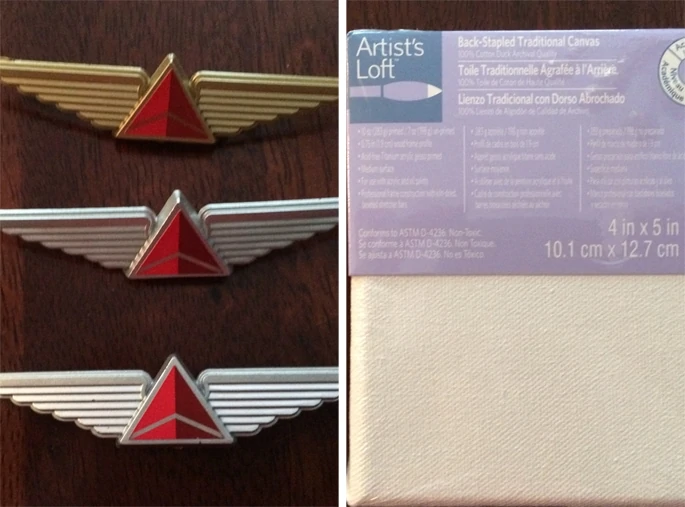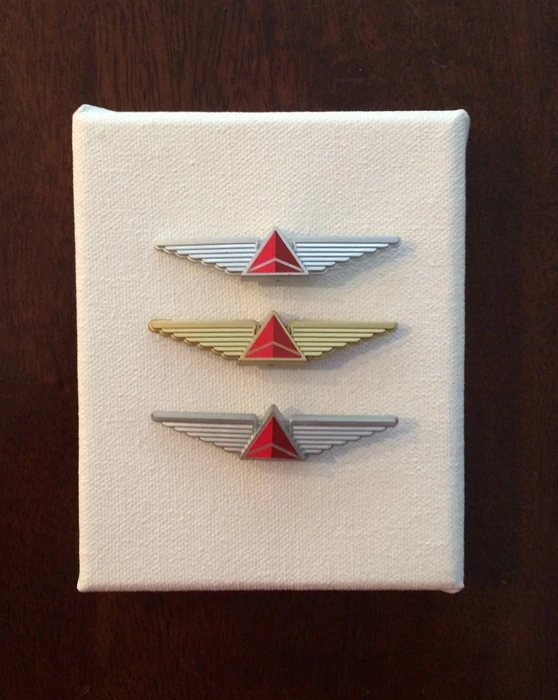 I'm working on continuing the travel wall frames to the other side of the hallway. I'm, again, making progress but nothing to show yet. Soon, very soon.