We've made it through another week of carpool, school events, swim team and more. Every week is an accomplishment, is it not? I worked on quite a few projects this week. By the end of next week, I will be revealing those. I can't wait to share some more smaller DIY projects with you all.
Today though, I want to share a few Eclectic Eat-In Kitchen Updates with you! I share lots of tweaks on Instagram but realized that not everyone that reads the blog is on Instagram. So, if you do follow along on Instagram then some of these are old news.
Do you all remember when I revealed the Eat-In Kitchen last year?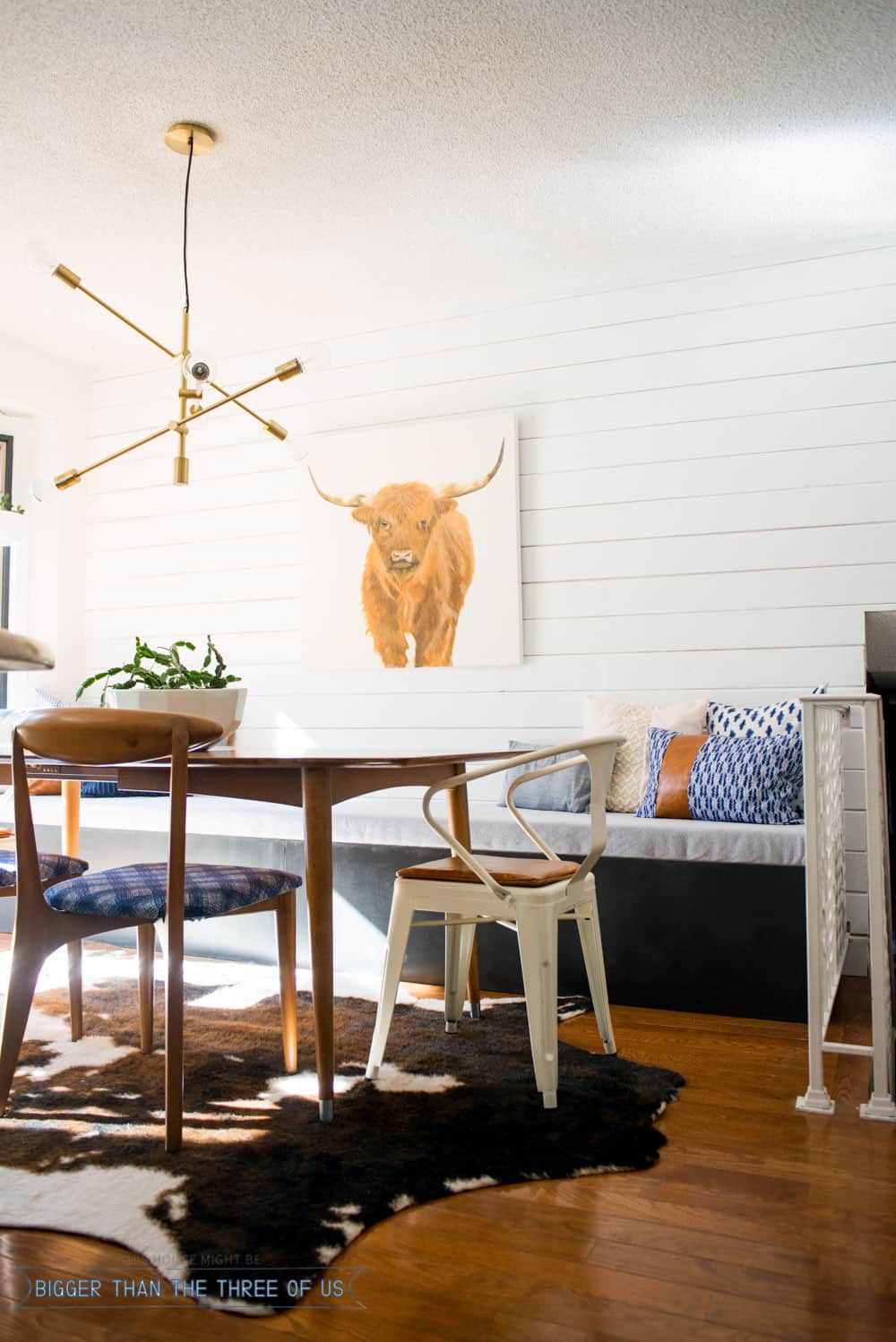 We were so happy with it but we knew there would be changes.
I get bored pretty easily with room decor. Not that I dislike what I have, but I get bored with seeing the same thing in the same spot. To fix this, moving art around works well.
I made an art switch this past spring.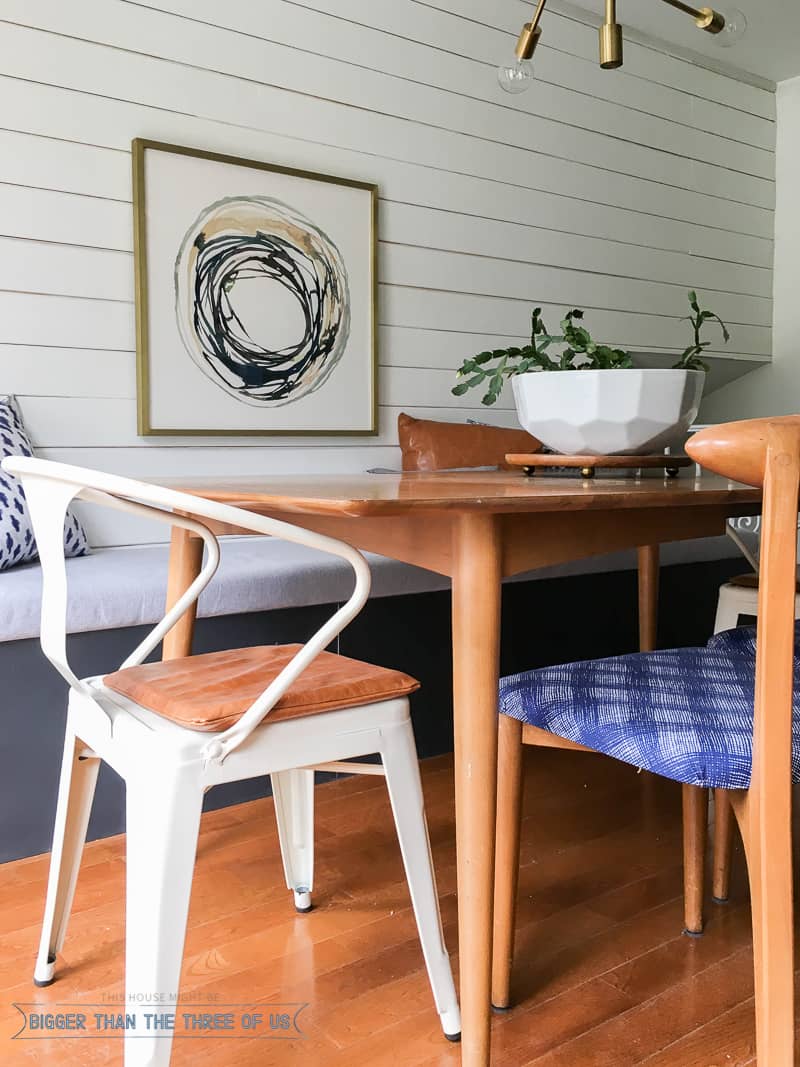 In late spring, we were finally able to get new flooring in our house. The flooring totally transformed the space. Another change was having the popcorn ceiling taken down due to asbestos.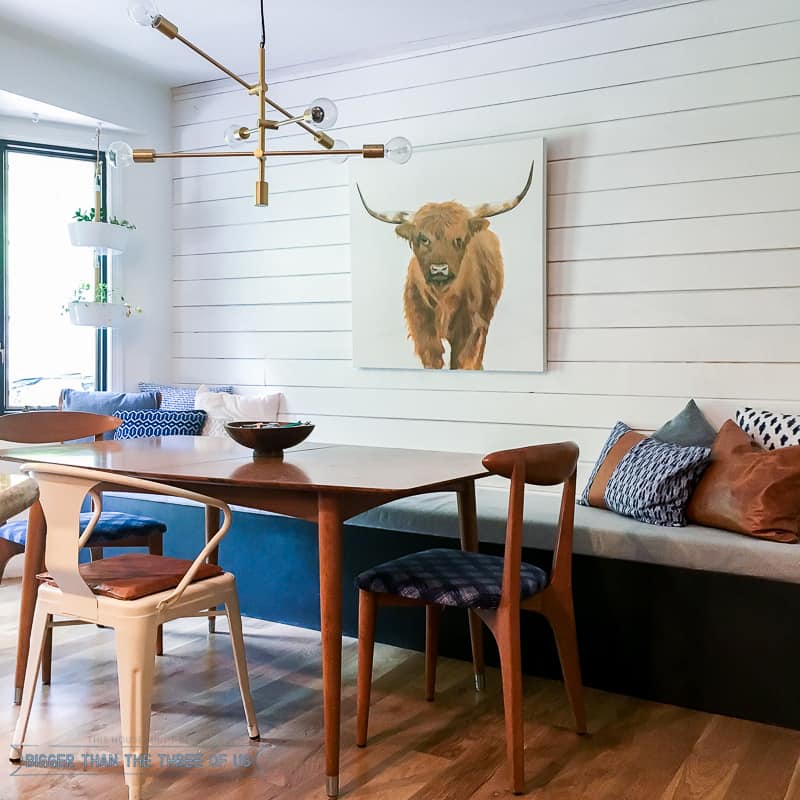 As you can see, I went back with the highland cow painting that Luke painted. We sell them on Society 6 if you'd like to buy one.
Sometime mid-summer, I got a new rug (for a different spot in our house) and it migrated to the eat-in kitchen.
Now, I've moved the rug out and a few new accent pieces in. Note the art change again. =)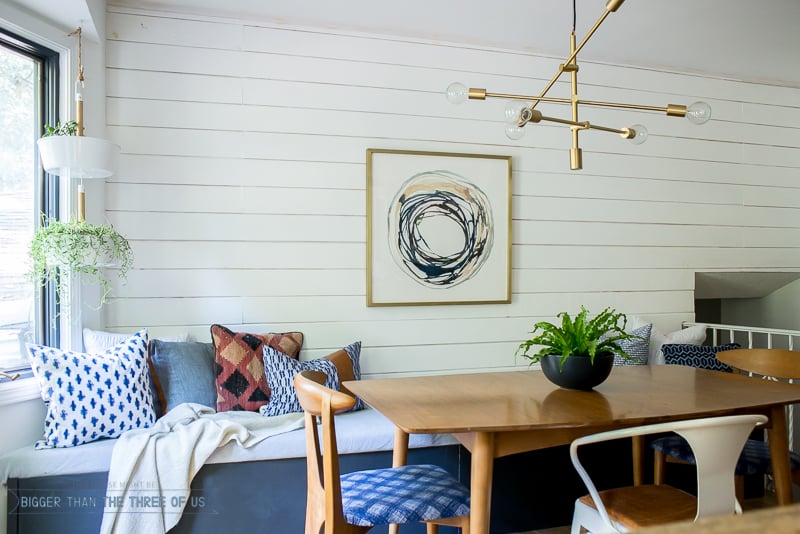 I'm really loving the new changes. It brought it a bit more texture and boldness.
The black bowl on the the table and the little black plant stand add a great little punch to the space.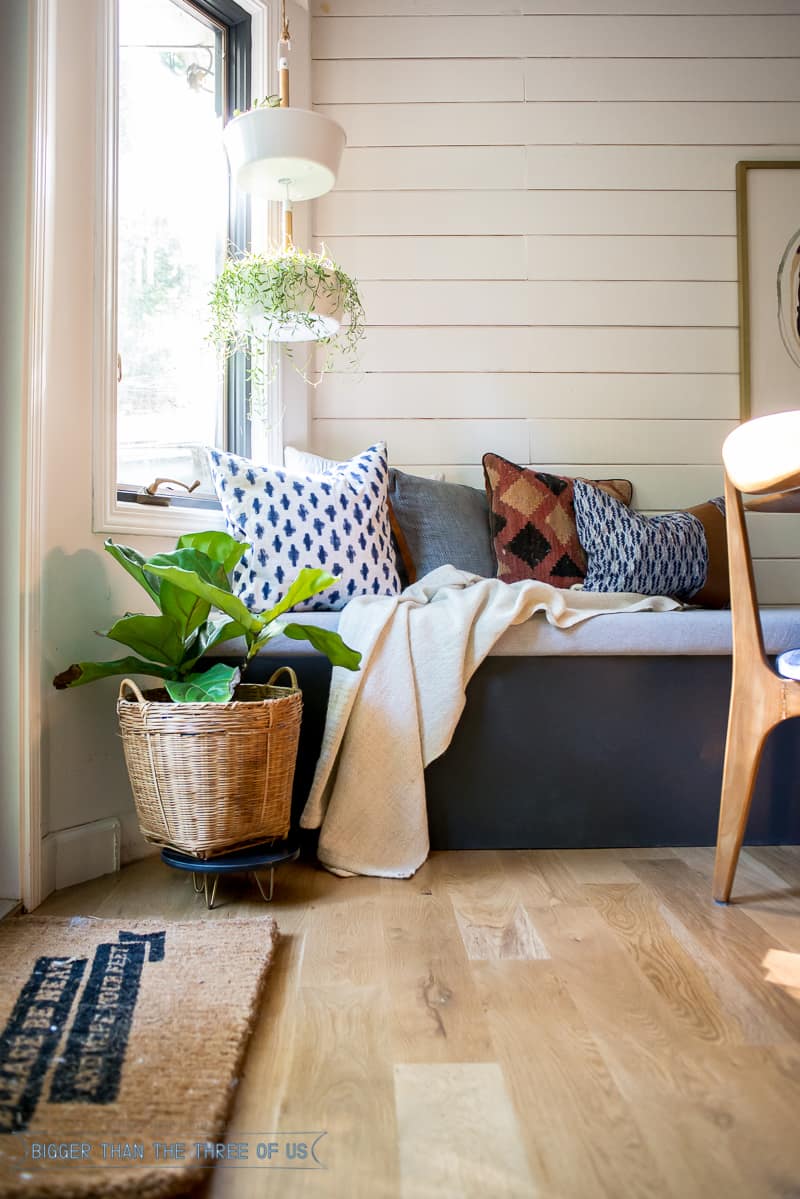 Luke didn't notice the changes until I pointed them out, but I sure noticed.
Isn't it crazy how much a few small changes can tweak a space?
Have a great weekend!
I've