Happy Friday Lovelies! I really wanted to post a video that I made the other day about planters but I didn't quite get the editing down. I'll work on it the next few days and I'll be ready to share it next week! I'm excited about it. Do you get excited about learning new things? I've never shot a video before and I definitely haven't tried to shoot myself talking about decor/design. It's kinda fun to push myself to learn new things. I'm sure I'll look back on the first one and cringe but for now, I'm decently proud of it. I'll stop tooting my own horn though now. =-)
Over the past month or two, I've been tweaking the entryway. It's been a completely random endeavor because I haven't bought anything. Things have just ended up floating down to that space and working. Today, I thought I'd share our Eclectic Mid-Century Entryway Refresh.
My favorite rooms are rooms that evolve over time. I tend to find the balance between decor styles and my style when I'm slowly decorating a room.
This room has definitely seen a few different looks and I think with each new look, it gets closer and closer to a space that I really like.
Way back when, this is where we were at.
I edited a few things and got to this: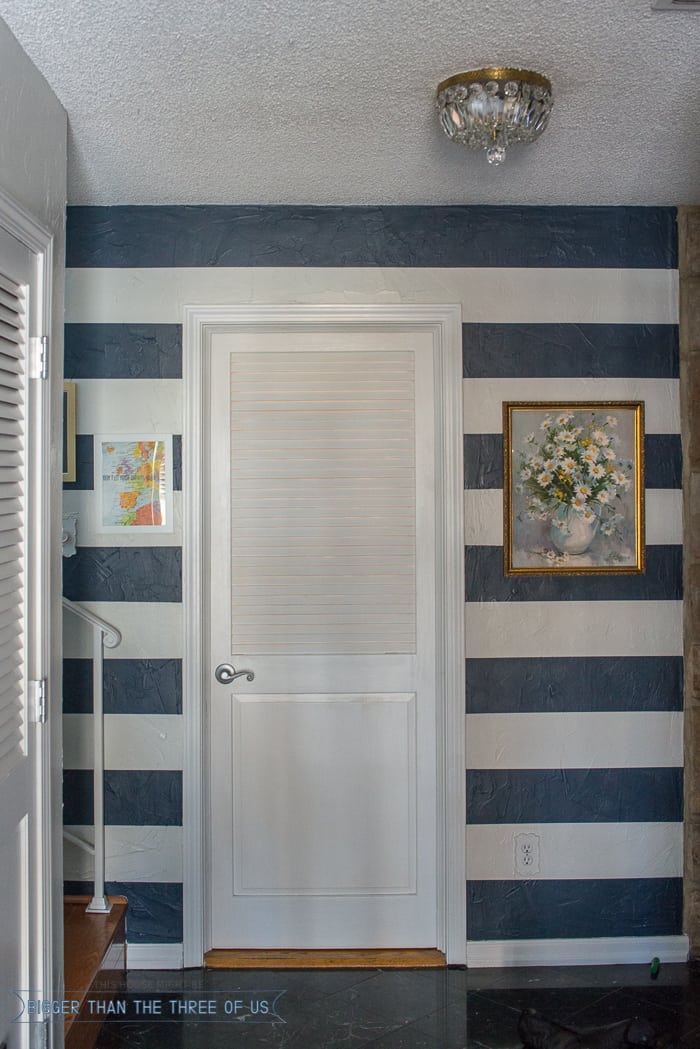 Earlier this year, we added a rug and a fake cactus.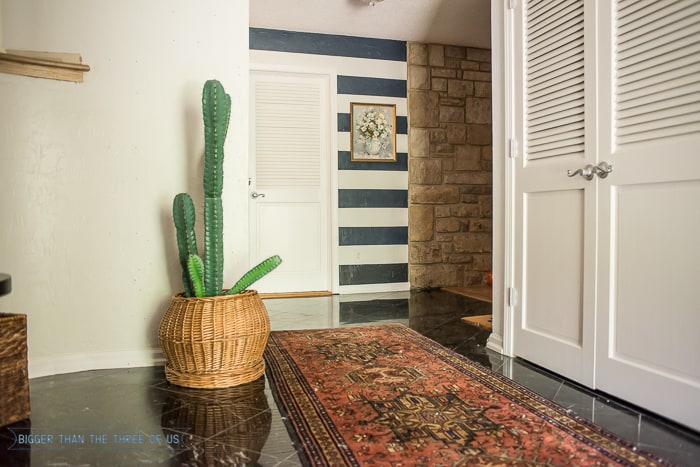 I started moving things around and eventually decided to paint over the stripes.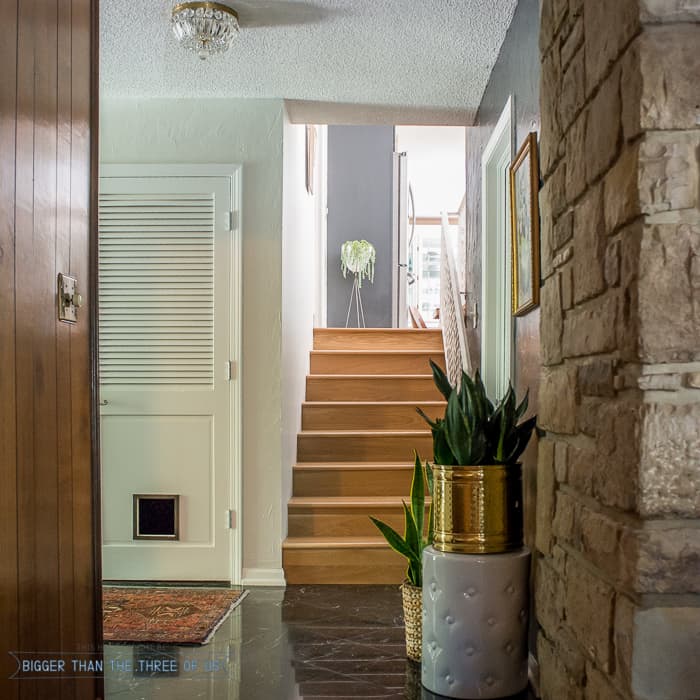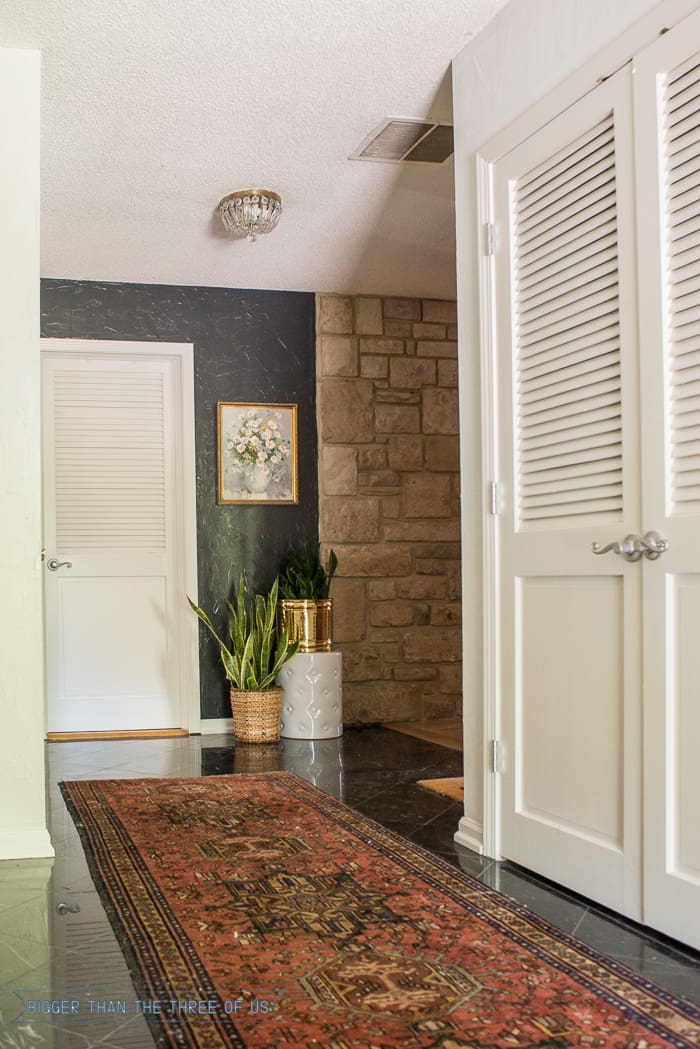 Since I've been working on the formal dining room for the One Room Challenge (see the design board), I've taken a few things out of the space. The rolling West Elm chairs got the boot but ended up being such a fun added piece to this space.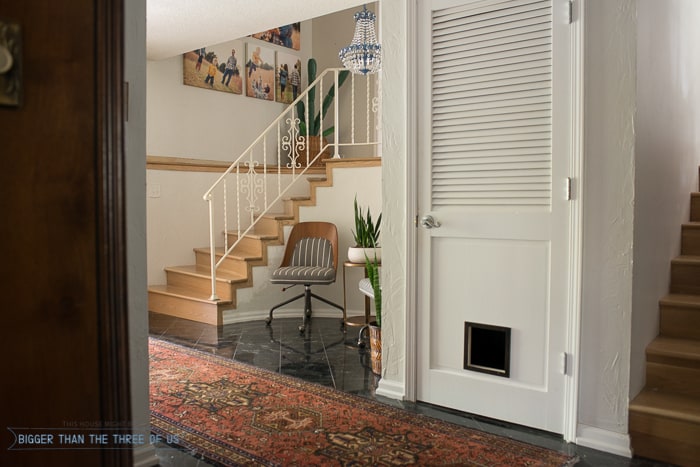 Can you spot where I was testing paint? Ha, oops!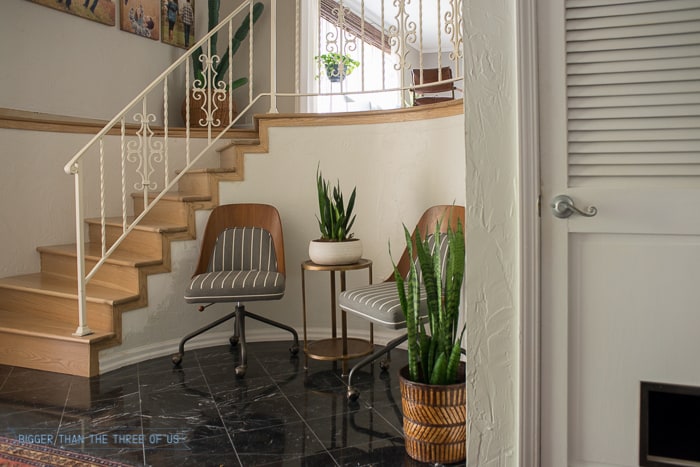 Eventually, I'd love to replace the chandelier. I don't feel like it's a fit and I've never liked it. But, for now, it's definitely ok.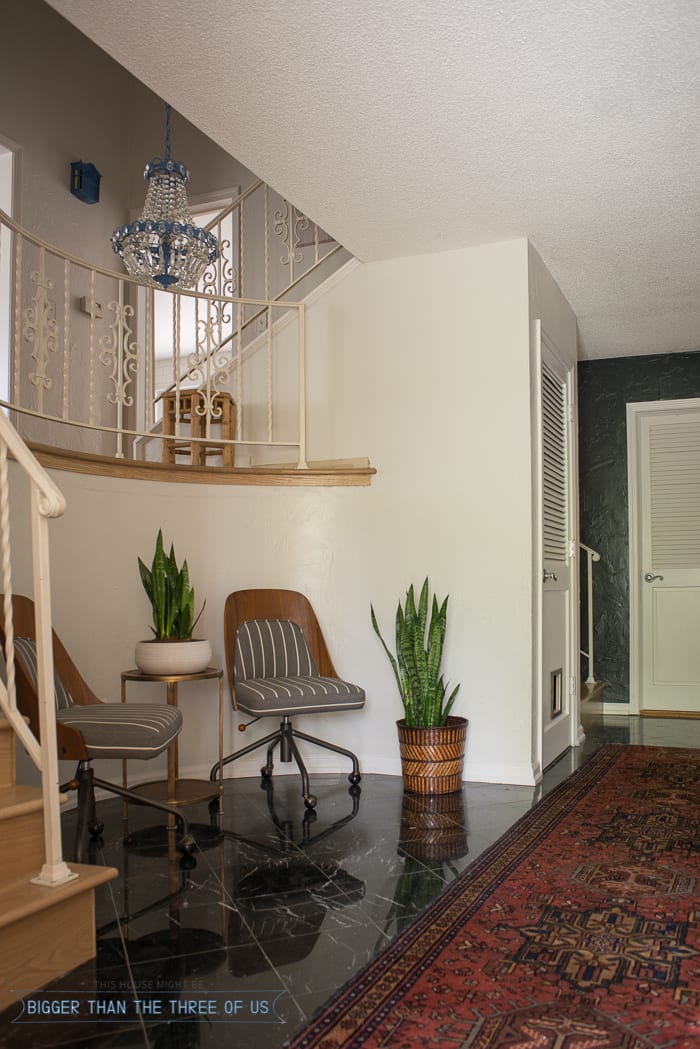 I don't think this space is going to knock you over with greatness or anything, but I do like where it's going. What could you see in this space? Any great ideas that I'm not thinking about?