Well, we're finally calling the entryway done (for now). I seriously walk by the entryway and just smile. It is such a happy place. Grab a cup of coffee and let me show you our Bold and Bright Entryway.
You never quite appreciate the after until you see the before. So, I'm sharing a few "before" images before I give you the reveal.
BEFORE: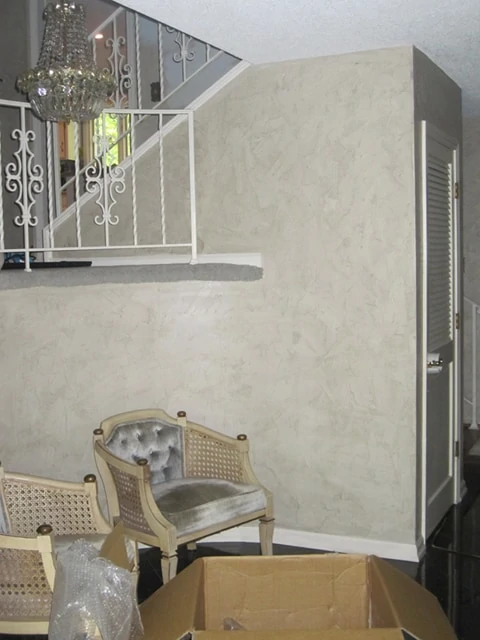 Hello, textured wall...
Unfortunately, the textured wall has to stay, but paint can make a huge difference in how it looks.
BEFORE: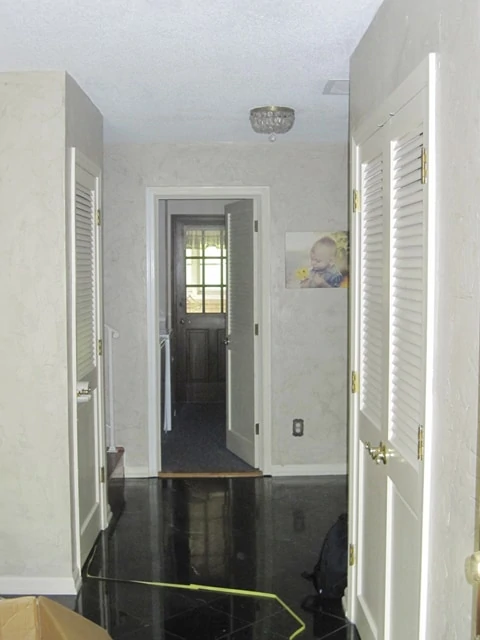 PROGRESS:
We painted the walls and put up the mirrors. I actually really liked the mirrors, but the whole area was really boring.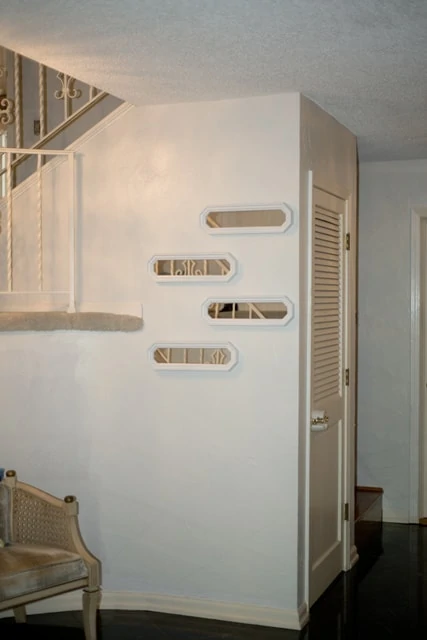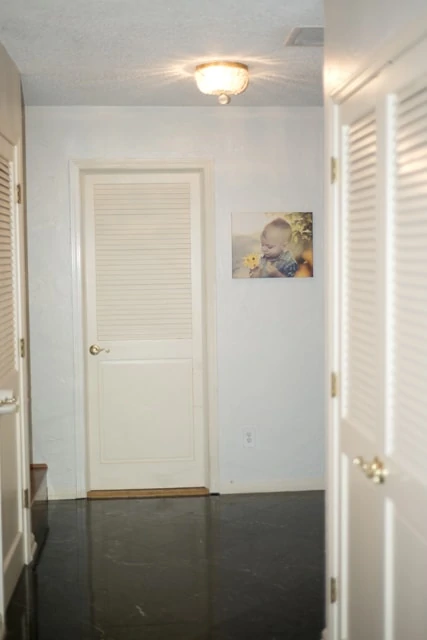 Next, we decided to do some nail art.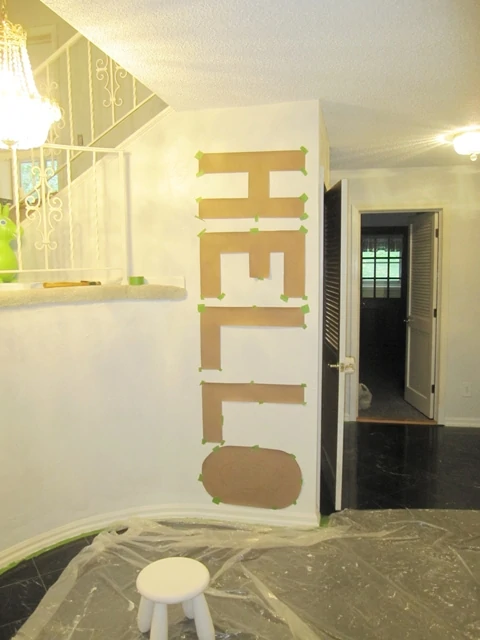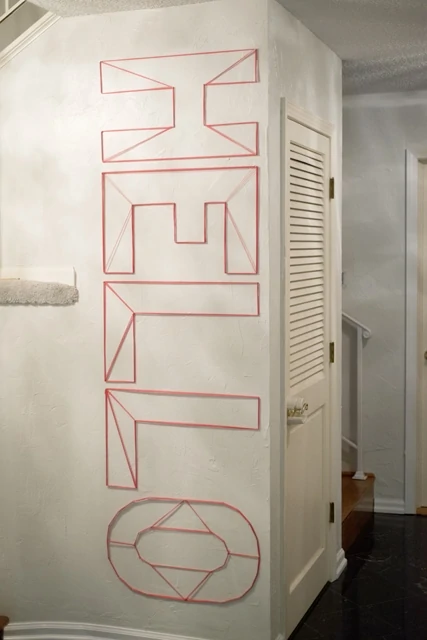 AFTER: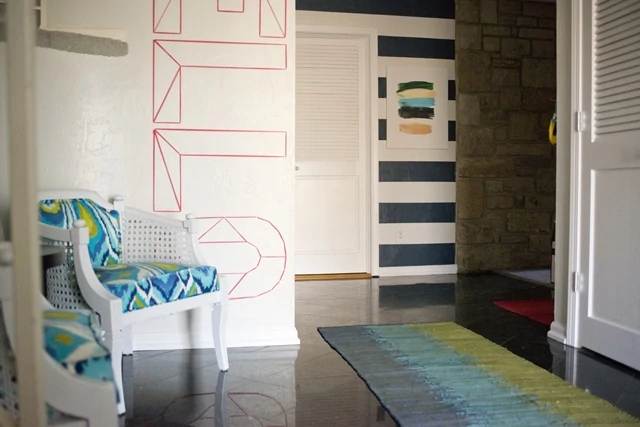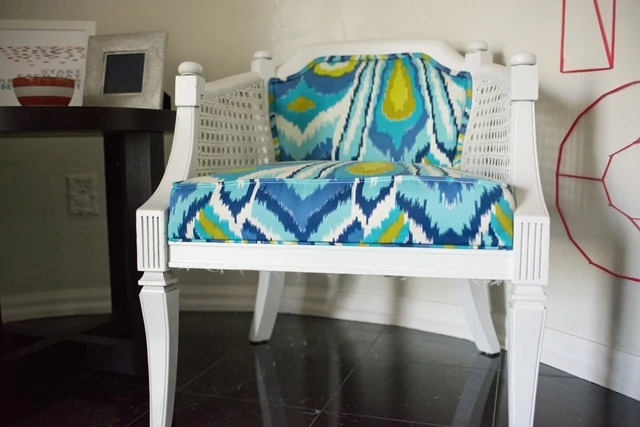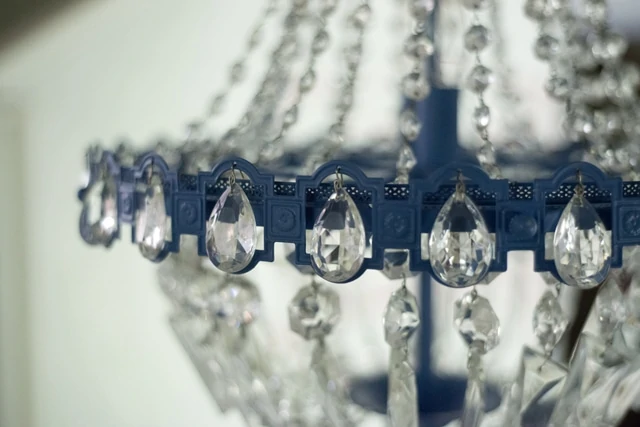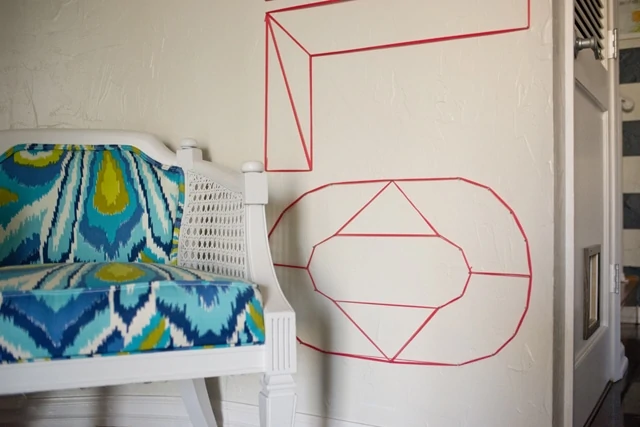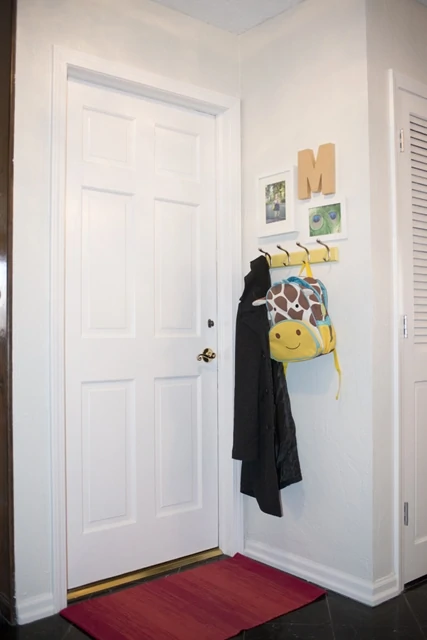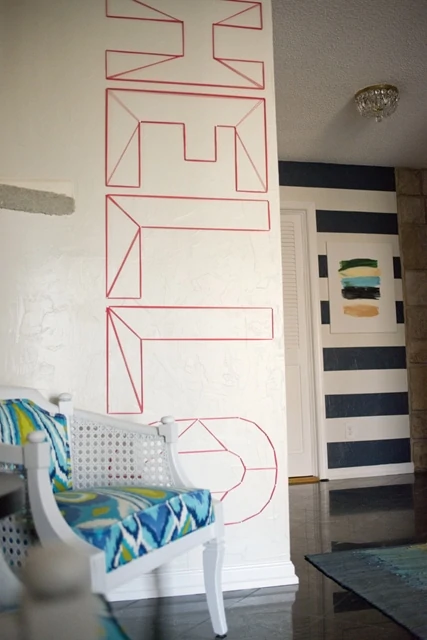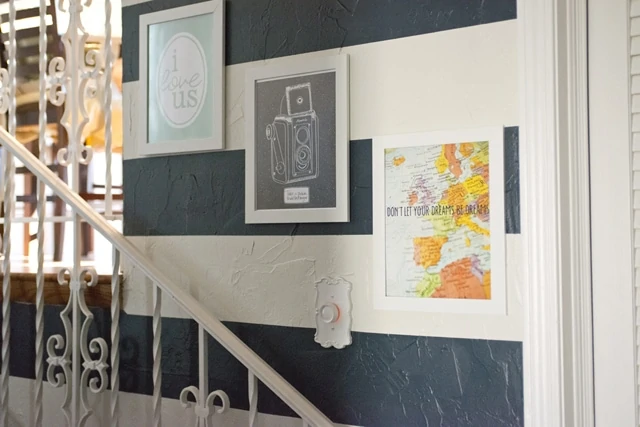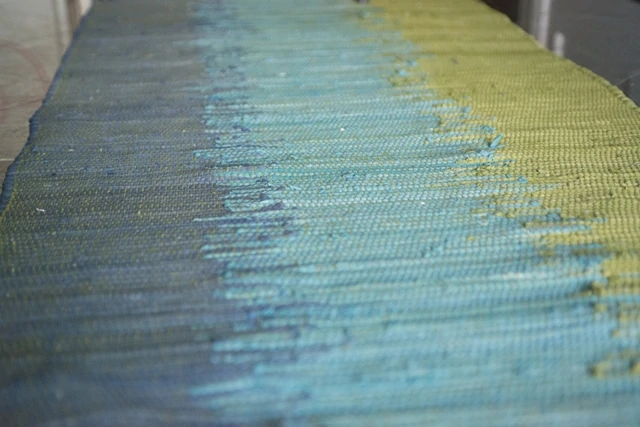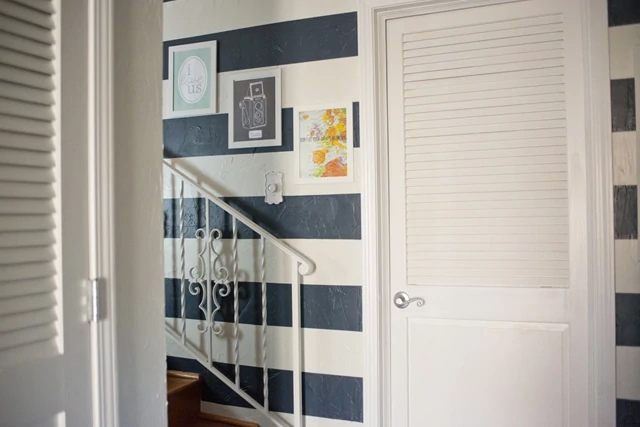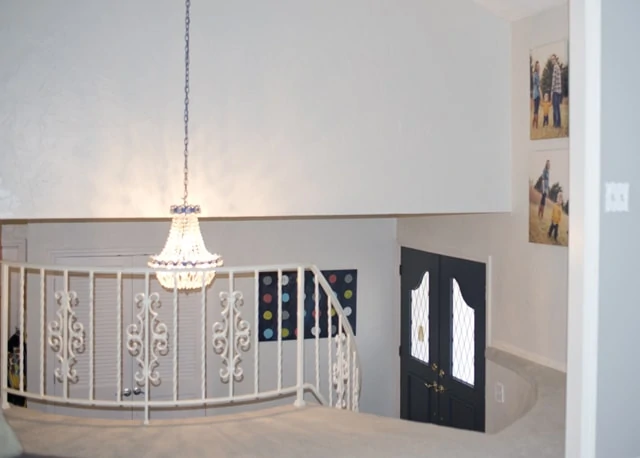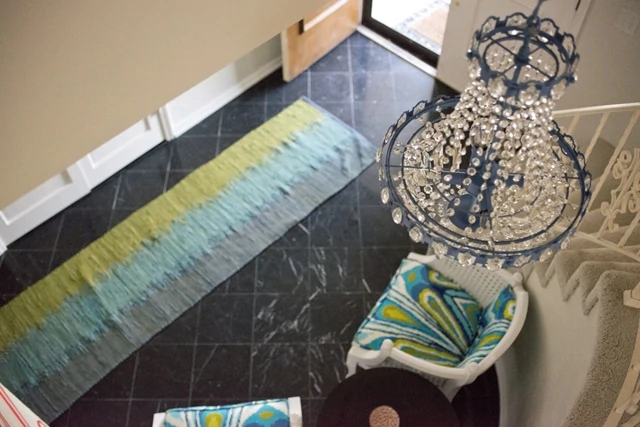 Pin for Later: