Awhile back in Columbia, I picked up this awesome Farmhouse Table at the Goodwill. $10 and just short enough to fit in the Pilot = PERFECT. It definitely needed some work, but I saw major potential.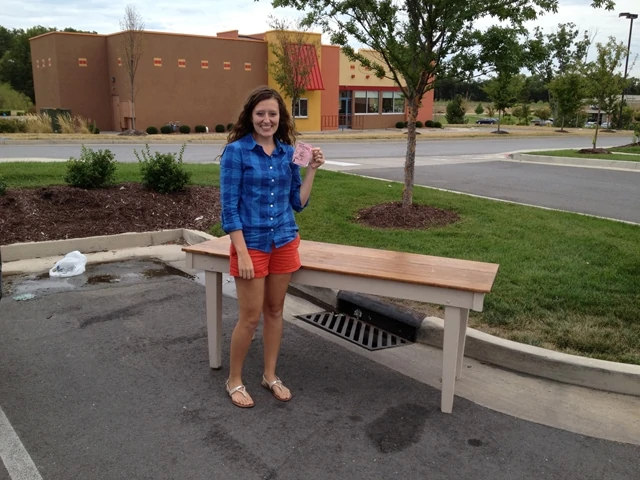 The table in all of its previous glory (scratched, multi-colored paint drips on the top, yellow-dingy legs, etc.).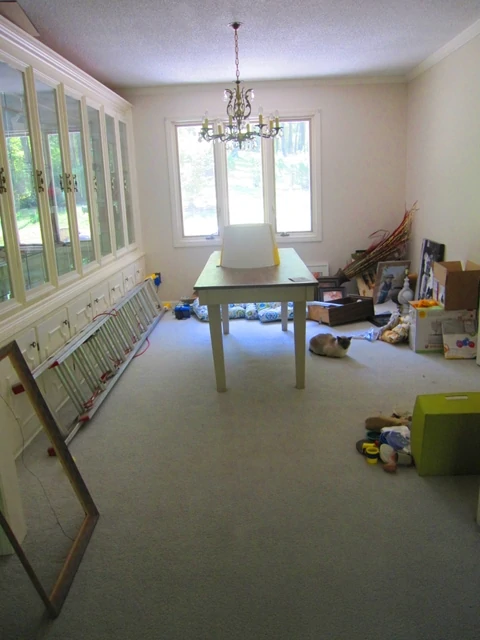 I asked my Grandpa if he could teach me the ropes on doing light refinishing work. He was game and so I hauled the table to his house.
We sanded the top of the table and then wiped on stain. I over-sanded in a few spots, but you would never know that now.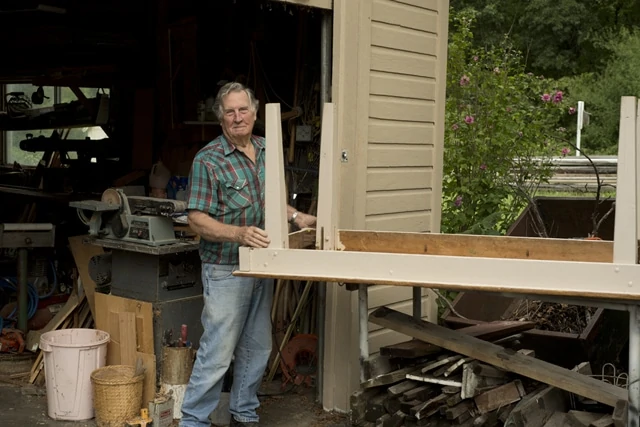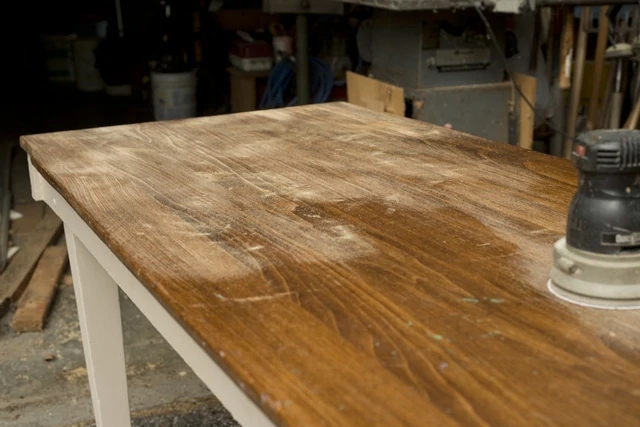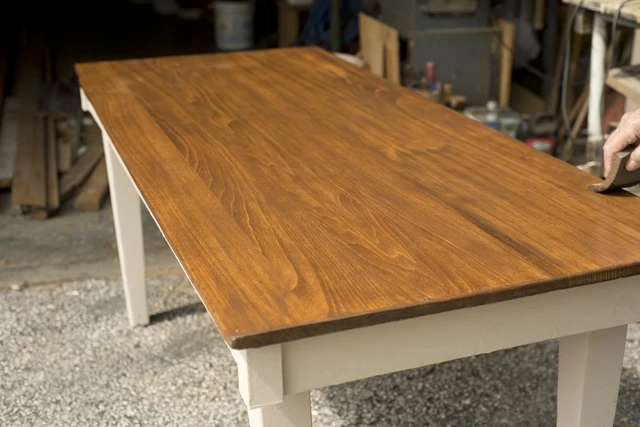 Once I got home and let the stain dry for a day, I used polyurethane on top. I did two thin coats. In between the first and the second, I lightly sanded.
Finished Farmhouse Table: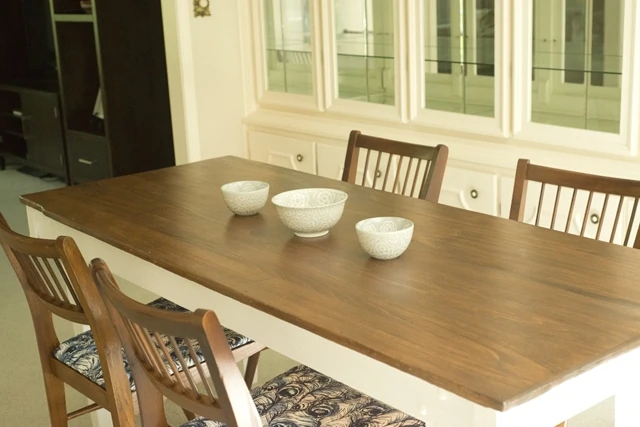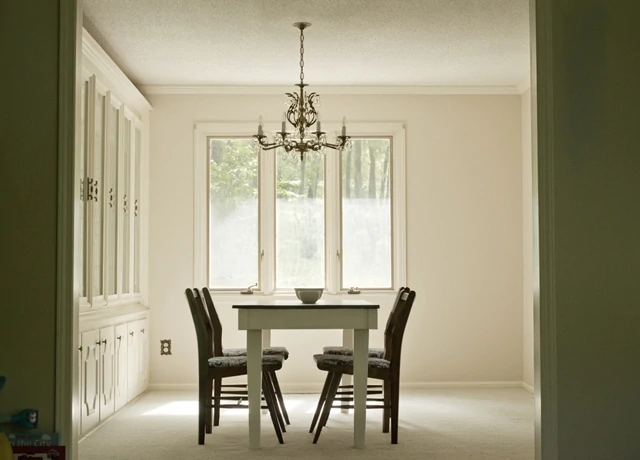 I really love the look. Like love it love it! =)
Linking up to Tatertots and Jello.