Are you guys loving the gallery wall inspiration that I've been throwing your way? Hope so, because today I have Summer from Simple Stylings and her amazing gallery walls.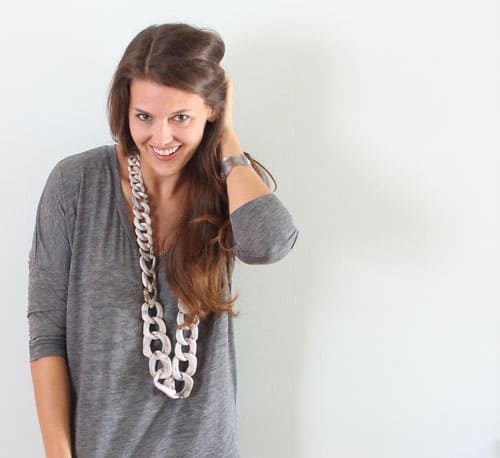 I've been following Summer for quite awhile. She puts some amazing combos together and isn't afraid to get her hands dirty or try new things. For example, I'm LOVING her #evolutionofapainting on IG and don't even get me started on her Dining Room Reveal. Holy cow, it's amazing. So, after you read about her gallery walls and how she puts them together, make sure to stop by Simple Stylings and see the rest of her amazing projects/rooms.
What's your number 1 must-have item in a gallery wall?
"Original art and/or family memorabilia."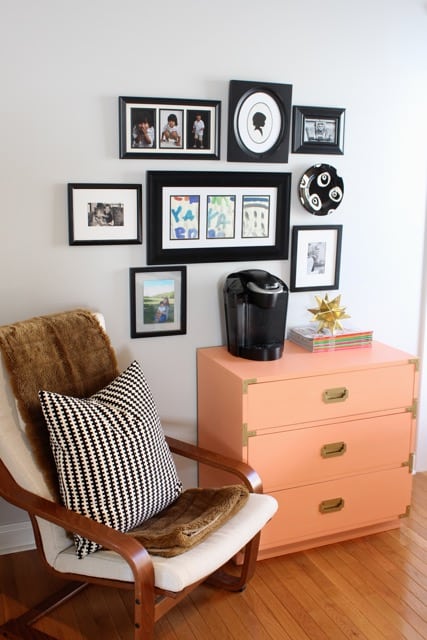 What's your process for planning and putting up a gallery wall?
I typically gather the items I want to use (original art, family photos, inspiration items, pretty fabric, greeting cards, etc.) and lay them out on the floor to figure out the grouping. Once I have an idea of how I want it to look I'll hang sheets of paper on the wall similar in size to the pieces I will be using. Once I have everything where I want it I'll start hanging the items.
What type of room do you think works best for gallery walls?
My favorite type of gallery wall right now is one surrounding a flat screen tv. I think it looks really sophisticated and helps blend the TV in with the decor. I also love a good symmetrical grid-style gallery wall.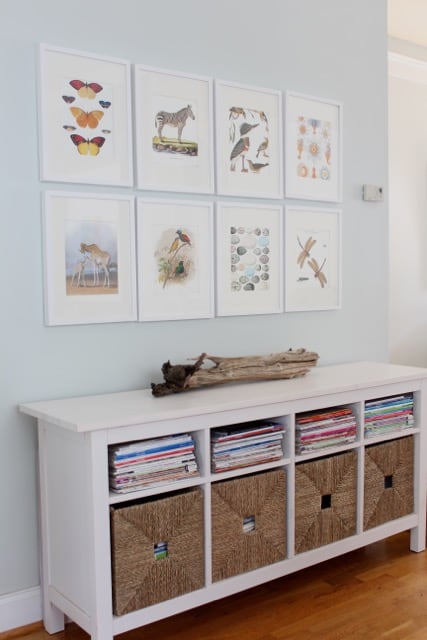 Sometimes, I feel like gallery walls can look cheap or dorm-like. How do you avoid that?
I think framing is important. Use different types of frames (thin frames mixed with ornate frames), paint the frames or even hang an item or two without a frames. Most importantly display things you really love that means something to you and your family instead of just hanging random chotchkies.
How do you define your style and stay within your style while decorating?
This is a tough question because I think you can take some risks with gallery walls and push the envelope with your own style. I would say use a few bold pieces, but for the most part, stay within the color palette that you've used in your room. Think outside the box. For instance I love coastal decor but instead of using the naturally colored sea fan I spray painted it turquoise to give it a bold look!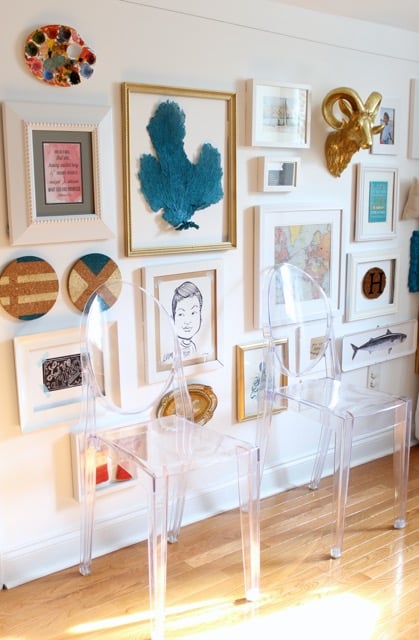 How amazing is that wall and those ghost chairs in front of it… swoon! What's your favorite part?