A few weeks ago, I stopped by Goodwill and saw THE bar cart (the one I've been longing for). I looked like a crazy lady running past the checkers and basically giving that "back off, it's mine" vibe. Seriously, I still can't believe it. I counted my lucky stars as I pushed it around the store and posted it to Instagram.
I brought it home and have been slowly working on making it pretty and functional. I think we are finally at a place where everything has its spot.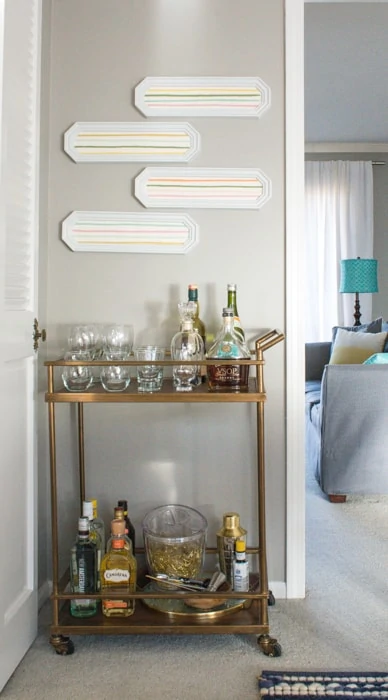 It's pretty much a perfect fit for that little nook. I like that it's there but it is also somewhat hidden (out of sight can always be good for those playdates).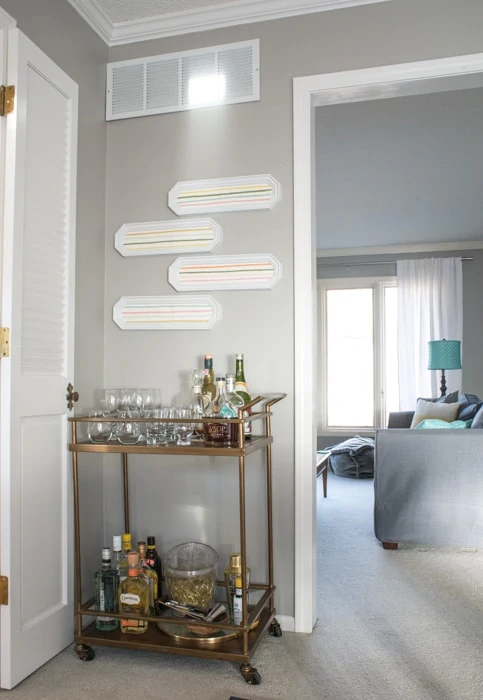 The top shelf is mainly Luke's drinks. I got him that little decanter for Valentine's Day. Somehow I managed to get a gift for him that, in a way, was a gift for me. Funny how that worked out. For complete disclosure, the Laguvulin Scotch behind the decanter is not allowed to stay on my bar cart. Say what? Apparently, hmm... Luke is very adamant about not having his 'good' stuff exposed to light because that affects the taste. =)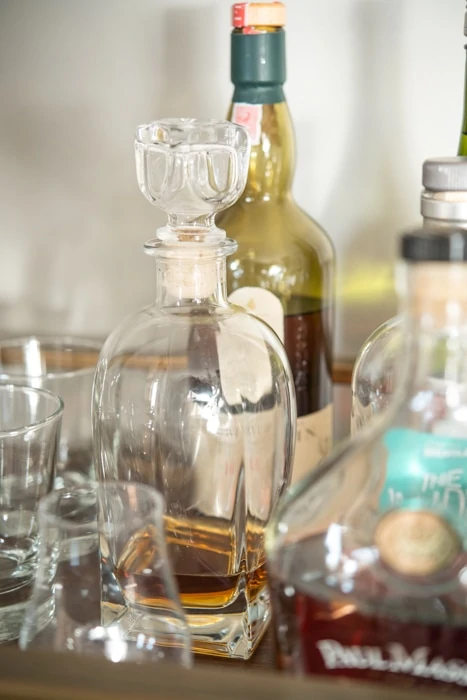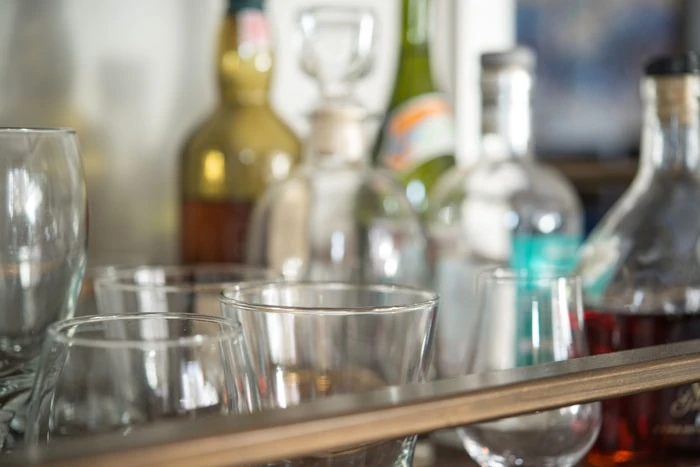 The bottom shelf has a cute little wooden bowl (picked up for .10 at Goodwill) that holds whiskey stones, bottle opener, stopper and bar accessories.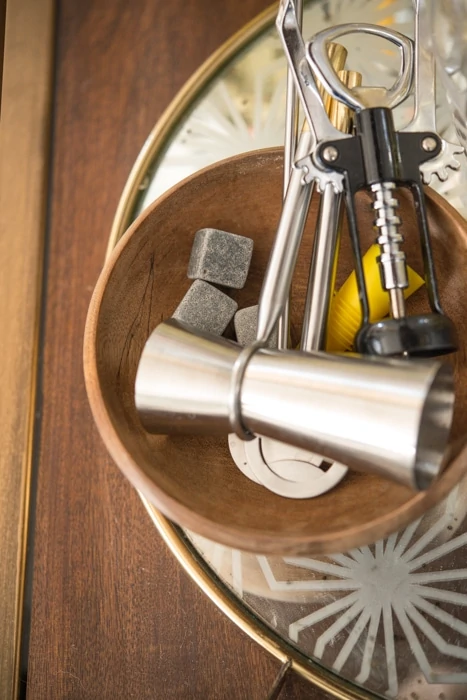 I love how the little nook is looking and I especially love this angle looking in to the living room. It's almost as if we have enough furniture for the rooms (it's funny how certain angles can portray things).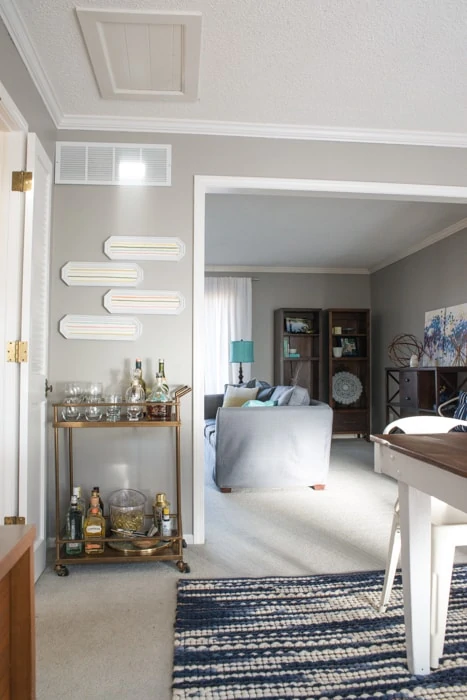 Friday nights are our at-home date night. We put Greyson to bed at 7:30 and then we go downstairs and make a new cocktail. It's a fun thing to do together, even though we have completely opposite tastes in drinks.
The one thing we do agree on is Margaritas, we definitely love them. Although he likes his on the rocks without salt and I like mine slushy with as much salt as you can fit on the rim.
I'll share our famous margarita recipe (courtesy of my mother-in-law).
*Makes 1 Pitcher
(1) 12 ounce can frozen limeade
12 ounces of water (just fill the limeade can after you dump it)
8 ounces of Tequila
4 ounces of Triple Sec (not all are created equal so find the one you love)
-Fill blender with everything and then top with ice. Blend. I usually add another ½ blender of crushed ice.
-Split a lime and run it around the glass. Dip the glass in salt. Enjoy.
Now that I wrote all that out, I'm totally craving a margarita! Good thing, I have all the makings in the house. Cheers!