I hate doing the day-to-day cleaning that a house requires, but I love to do the obscure stuff. Love might be too big of word, but I'm much more interested in the obscure stuff. Some of you are as well, because one of my top pinned posts is the "How to Clean a Mattress". I'm back with another one of those "How-To" one's today… How To Clean Your Washing Machine.
I noticed for the last month or so that some of our clothes had blue spots on them. I couldn't figure it out until I started seeing blue spots on the bottom of the washing machine after I ran a load. After further investigation, I saw that my washing machine (where I put the Downey in) was clogged. I had never thought to clean the washing machine (as you can tell). Well, I cleaned it and now we have no more spotted blue clothing. Pre-warning, we've owned this washing machine for 6+ years and it had never been cleaned … proceed with caution. =)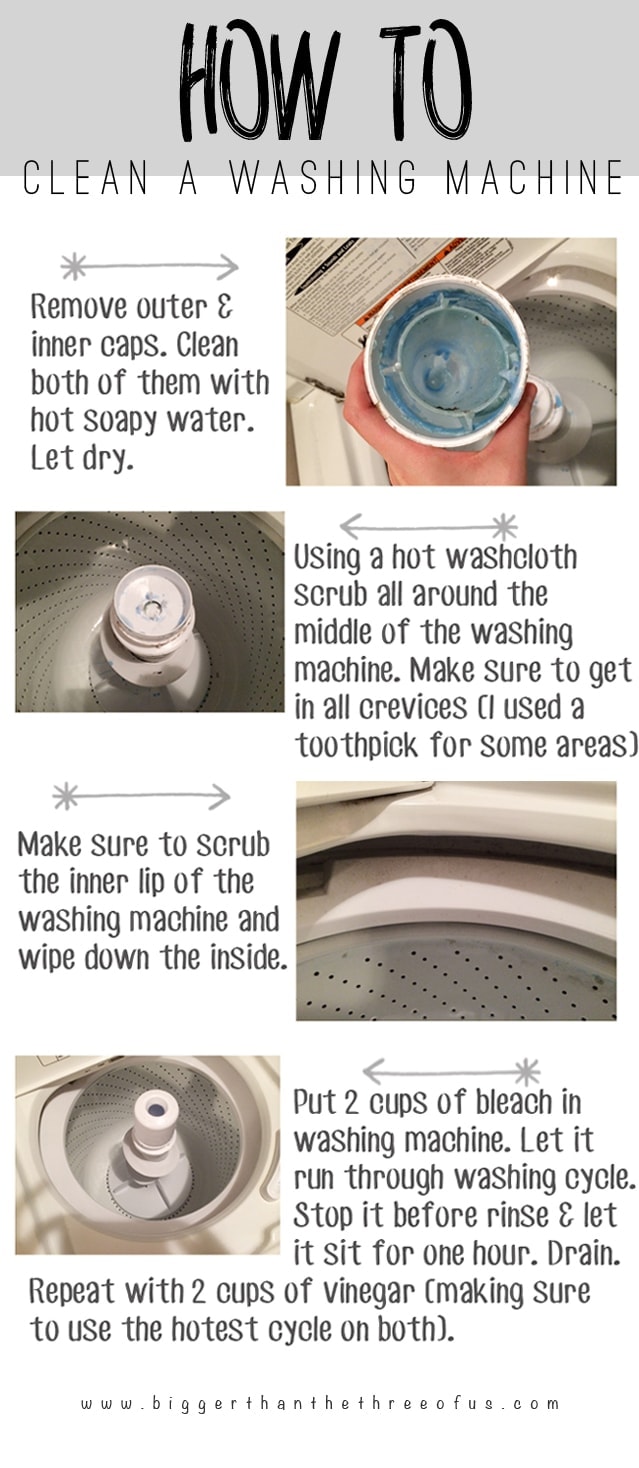 I now get to enjoy a clean washing machine and probably cleaner clothes in the process. Definitely a win in my book!
Linking up to: