Did you know that mattresses can be cleaned? I hope I'm not the only one who as slept on a "dirty" uncleaned mattress. No, seriously, Luke and I bought our mattress when we got married (7 years ago!) and we have never cleaned it … well until this weekend. I'm cringing a bit, because cleaning it was so easy and the results are great. We now have a bright and clean mattress.
It all started with this pin by One Good Thing by Jillee.
Follow along…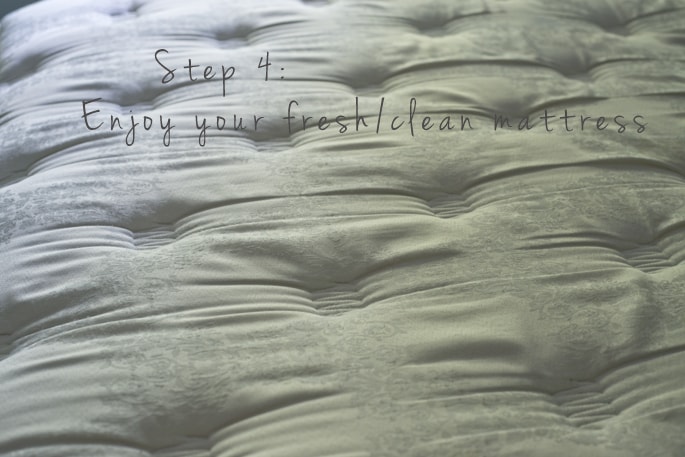 I read somewhere that Martha Stewart says to do this twice a year. It is supposed to clean (which it definitely does!) your mattress and kill dust mites. I will definitely be doing this to all of ours going forward.