Happy Monday! Man, I hated to see the weekend leave. Luke took Thursday and Friday off last week, so we had a four-day weekend together. It was so nice. We didn't get a ton of house things done, but we did manage a little bit. The kitchen is definitely progressing! I'm so excited. It's always a bit of a downer when you are surrounded by house renovation mess, and especially so, in the kitchen. So, for the kitchen to be making progress is huge. I know that I said we were doing a kitchen renovation and then I said we weren't and then I said we were again. We are taking one thing at a time with this and it will probably take us months until we have something pretty. But, I've been looking at pretty lights and have narrowed my choices down so I thought I would share.
First, let's take a look at what we're replacing.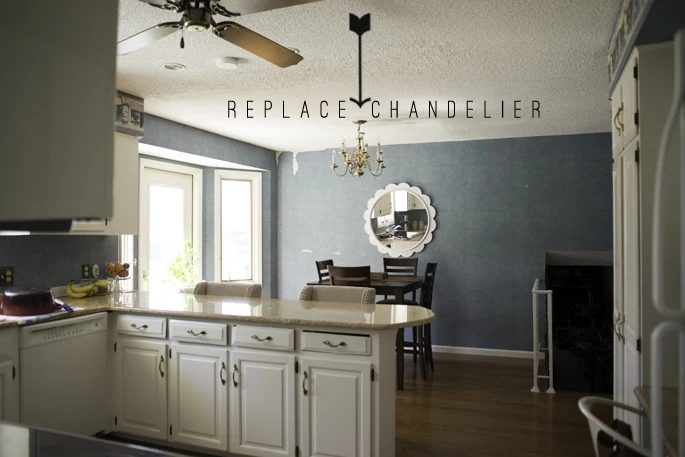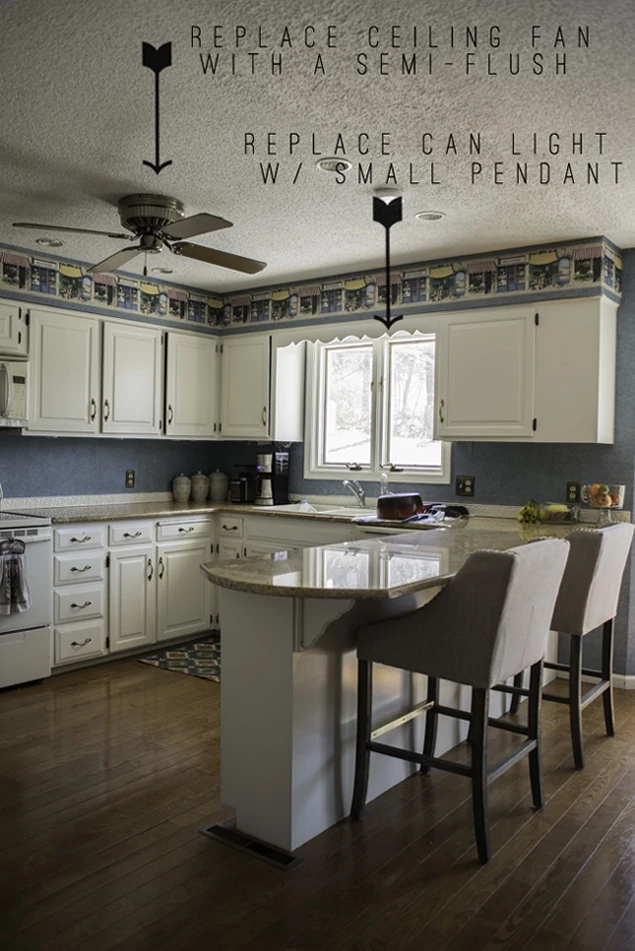 Ok, so here are some options that I've come up with.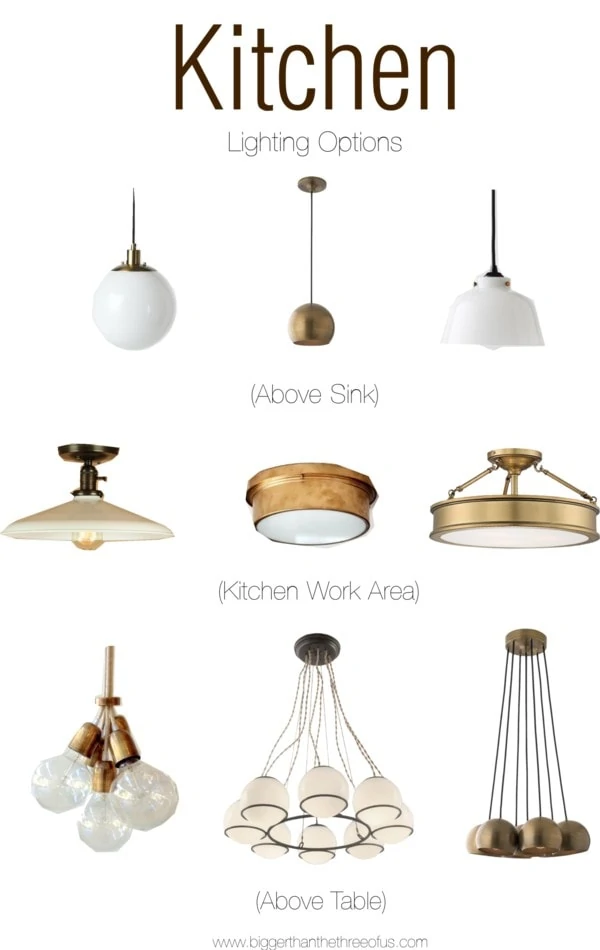 Ceiling light / Minka Lavery gold lamp / Semi flush mount ceiling light / Ceiling light / Serveware / Orbit 8 / Globe Pendant Milk Finish / Isaac 1 Light Pendant Natural Brass
Most of the lights are pretty budget friendly... well for lights anyways. But, I adore the bottom middle and let's just say that it would definitely be a stretch. That being said, we invested in our living room light and we love it. I think that lights can make a room, so if you are going to spend somewhere, maybe they should be it. =)
I think I'm going to pull the trigger on one of these within the week. Excited!