I'm cringing at posting these pictures. I can't believe how bad our living room looked (for like the first 8 months we lived here). Wowza! We have come a long way.
Here she is: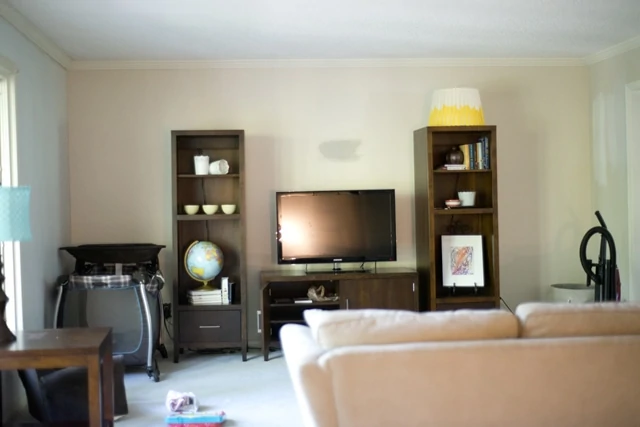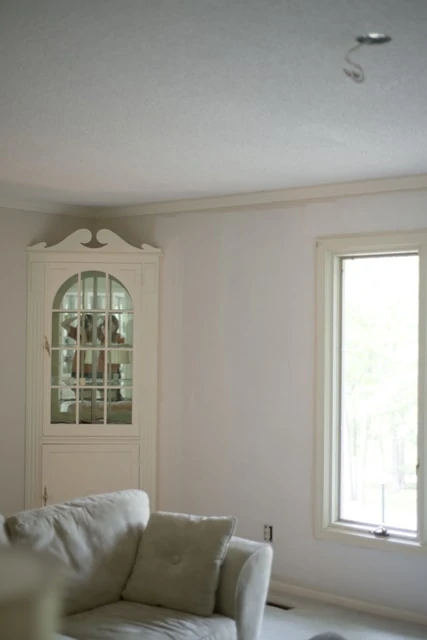 On to the gray paint...
We painted the walls, installed a DIY light, added a rug from Rug USA, changed the knobs on the built-in corner piece (with knobs we had on hand), DIY key art (Thanks Young House Love) and re-arranged the furniture. I think it looks a millon times better than before.