How was your weekend? Ours was jam-packed with a date night (yay!), projects all day Saturday (networking cables for Luke and kitchen demo for me), and Sunday playtime with the little man. I have about fifty things in progress which is so fun, but nothing completely done. That's ok though. We are making progress and, right now, I'm totally excited about all of it.
So, today I thought I would share something a bit different than the norm around here. If you didn't know, we LOVE to eat. We love good food, but sometimes you need good food fast and most of the time, it's hard to find good recipes that can be made in thirty minutes. So,  I've rounded up some of our favorite "fast" recipes. These can all be done at around 30 min or less. Hope you love them as much as we do.
1. Pork and Cucumber Pitas - Oh, Sweet Basil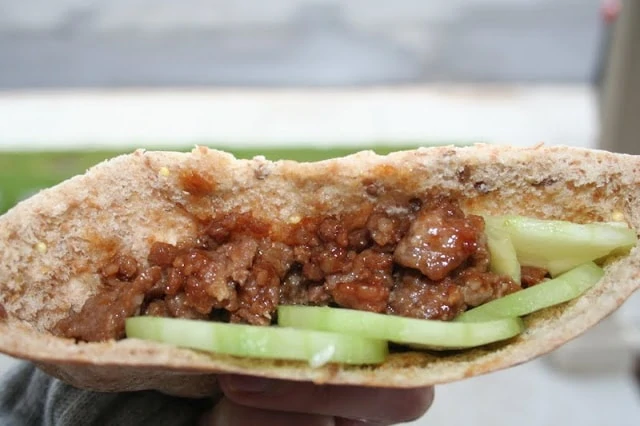 We all like this recipe, but I prefer it by going light on the ginger.
2. Black Bean Enchiladas - Moms with Crock Pots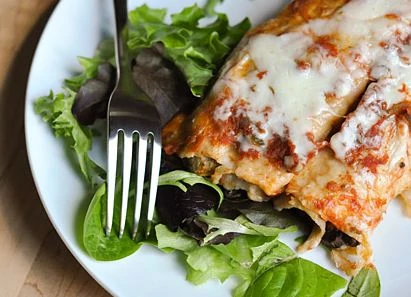 You can start this at lunch time and it's done for dinner. We always throw homemade guac on top with extra lime and it's so yummy!
3. Crispy Black Bean Tacos with Feta and Slaw - Smitten Kitchen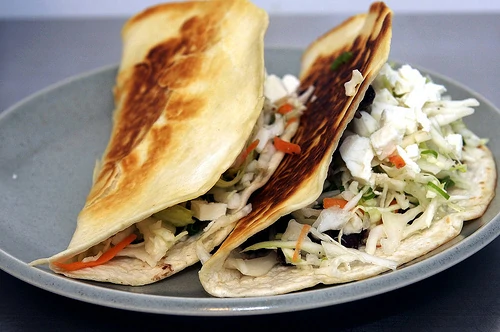 Seriously, this one is so easy and AMAZING! Go heavy on the feta and citrus and it will blow your mind. =)
4. Summer Corn Cakes - Ezra Pound Cake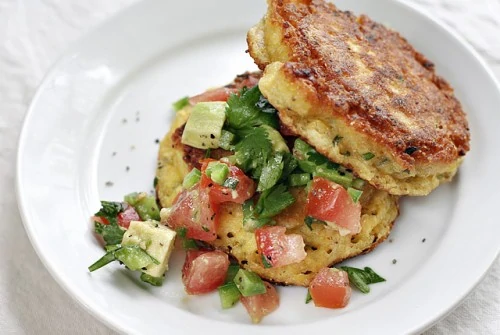 Lots of the fresh toppings really make this one.
5. Layered Zucchini Parmesan - Handle the Heat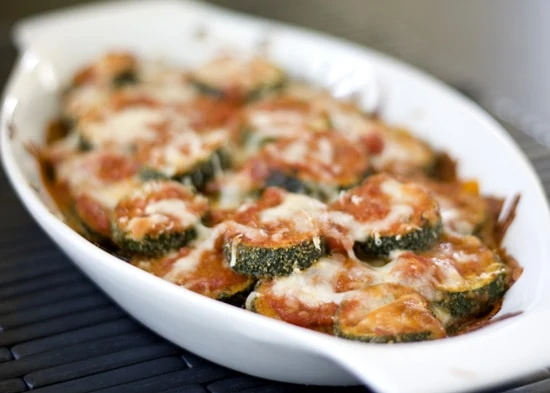 If you cook this one on convection, then you can get it done in 30 min.
6. Turkey and White Cheddar Sandwich with Caramelized Onions and Grape - Foodie Crush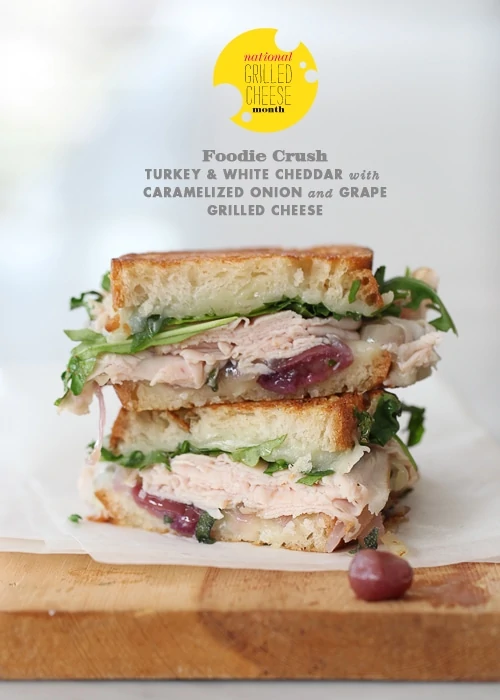 This is another one that you have to tweak to get it done in under 30 min. If you caramelize your onions the day before, then this one comes together in less than 10 min. It's so good too!
7. Corn Fritters with Roasted Red Pepper, Cilantro and Feta - Feasting on Art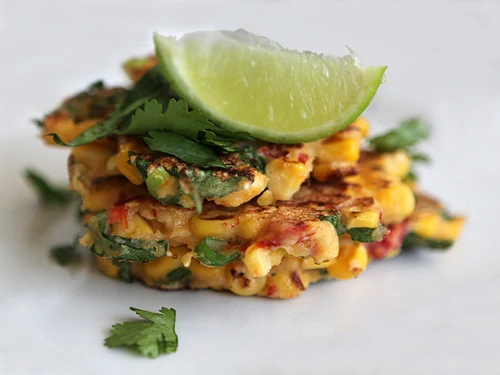 Again, I add extra lime and feta and it's delicious.
8. The best ever Crockpot Roast Beef - Use Real Butter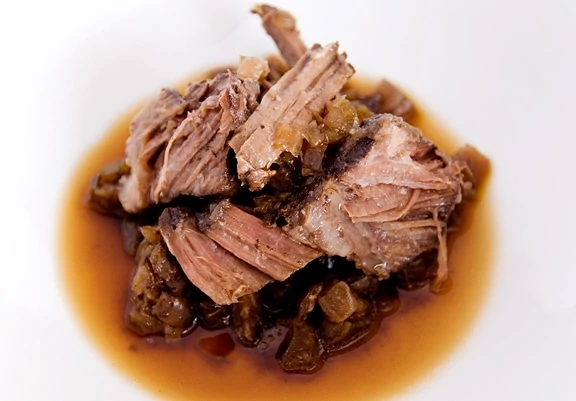 We serve this with roasted broccoli (or brussels sprouts) and a salad. This is seriously the easiest recipe ever and it's amazing.
9.  Avocado White Bean Wrap - Kitchen Daily
Another wrap that is super fast and delicious.
10. Greek Salad Sandwich - Martha Stewart (via Delish)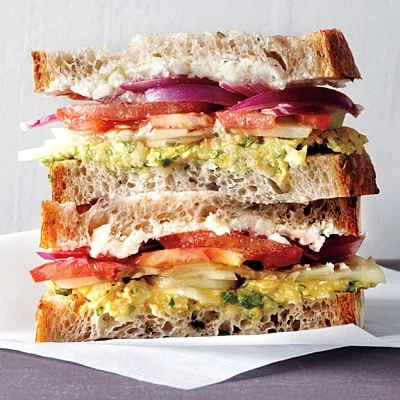 This sandwich is killer! Definitely one of my favorites ever!
We all can take or leave meat, but we prefer to have cheese (especially feta), lime and avocados. If you like this round-up, then you will like my Pinterest board of food that we love.
If you're missing our regular DIY house projects, don't worry, I'll be back on Wednesday with a fun one.