Looking for a quick pineapple salsa recipe perfect for simple pork or chicken tacos? Easily adjust the spice level on this recipe for pineapple salsa!
I know I don't have to tell you that we love our tacos. Sometimes, since we do have tacos so frequently, we need something with a bit of extra flavor to change up our pulled pork. This pineapple jalapeño salsa does just that! I love adorning our tacos with this but have a hard time keeping my hands out of it with tortilla chips too.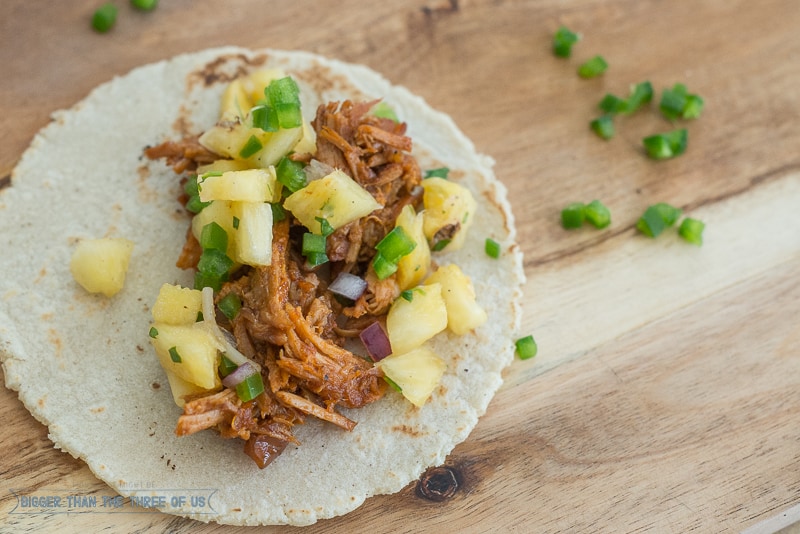 Yummy Pineapple Salsa Recipe
But seriously, I don't pass on this salsa! I can munch and munch while Luke is prepping dinner and look down to realize that I hardly left any for the taco topping. Oops! It's the kind that you don't know how much of it you have eaten until most of it's gone. Tell me I'm not the only one with problems like that!
Pair this with an easy meat and homemade corn tortillas and you have the perfect, quick dinner!
Yield: 2
Quick Pineapple Salsa Recipe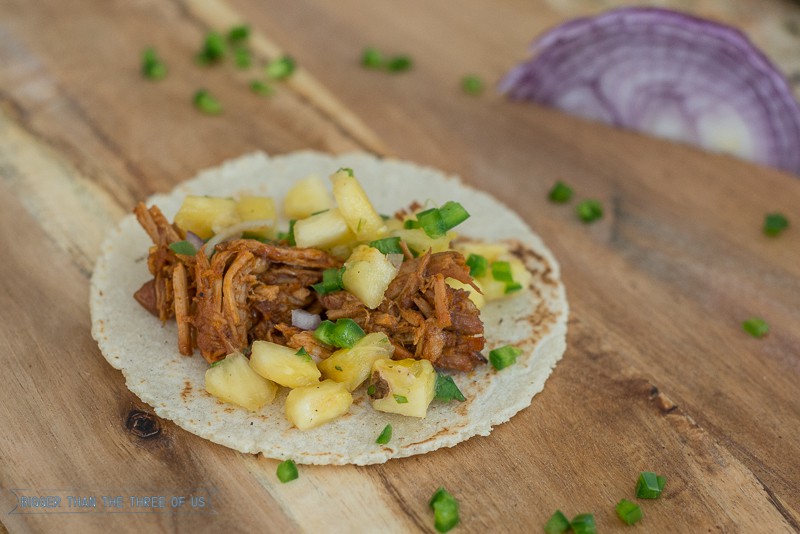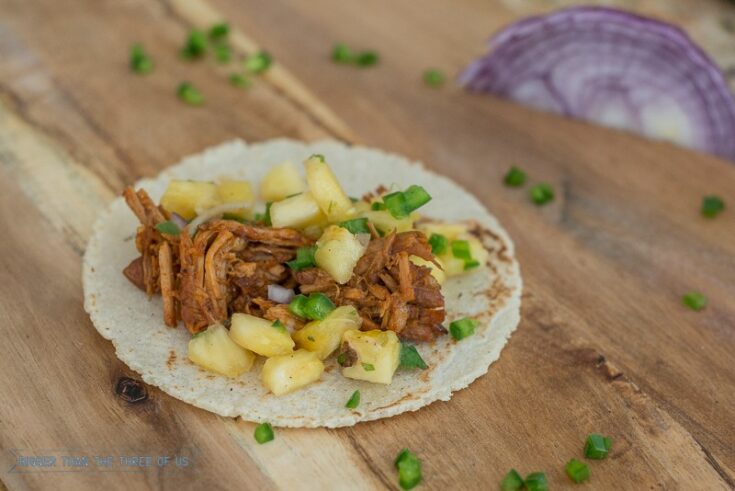 A sweet and spicy pineapple salsa perfect for topping grilled chicken or pork tacos!
Additional Time
2 minutes
Ingredients
2 cups pineapple, diced
1 cup red onion, diced
2 cloves garlic, diced
½ jalapeno, diced*
1 lime, juiced
⅓ cup cilantro, chopped
Salt and pepper, to taste
Instructions
Wash and chop all ingredients.
Mix ingredients together in bowl.
Taste and adjust salt and pepper, lime and jalapeno.
Serve on tacos.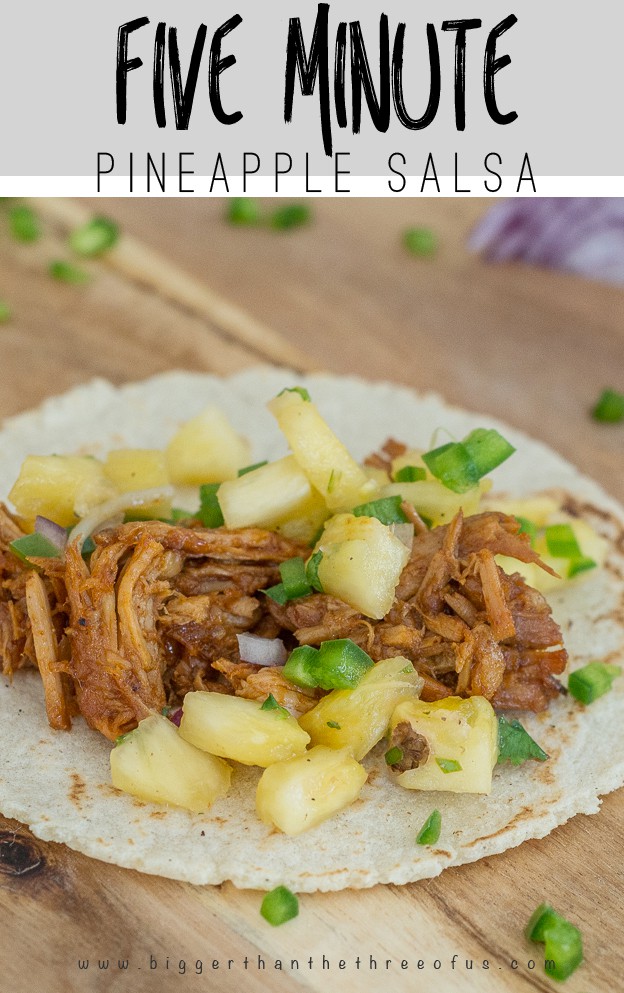 Want more recipes? Here's a few of our other ones that we love: