On Monday, I posted the DIY boxwood wreath and mentioned that I wanted to put a MODERN bench underneath it. As I was looking for a frame in the garage, I spotted this bench: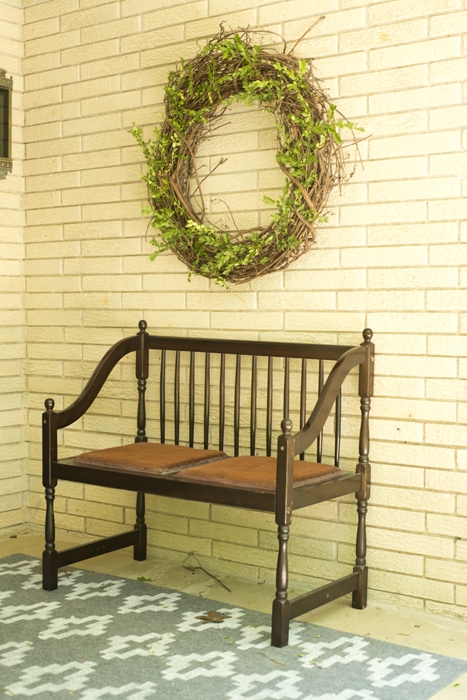 My stepmom gave it to me when they moved last month. She wanted to get rid of it and I can't ever say no to furniture (especially the free kind).
 I had thought of a few different places for the bench but I had never thought of the front porch. What do you think? Too traditional? That's my worry.
My only thought to modernize it is by painting it white and adding this fabric on the chairs: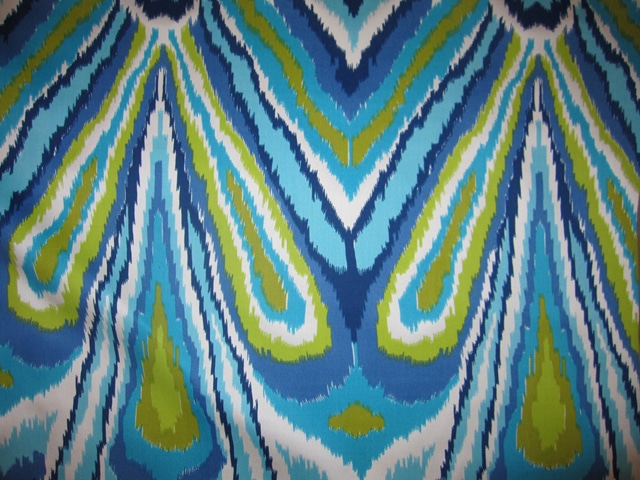 I think I have enough of the Trina Turk Peacock print to do it. I don't want the area to feel crazy, because our entryway (below) makes quite a statement.
It's the perfect size, but I just don't know if I can make it modern and fresh.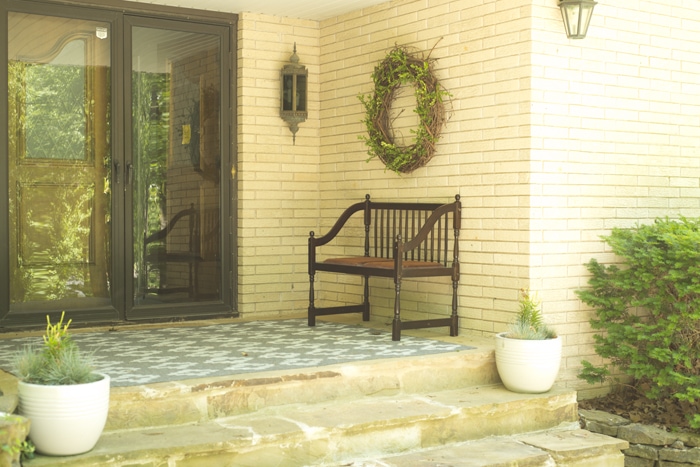 What do you think?