It's the first Wednesday of the month, which means it's: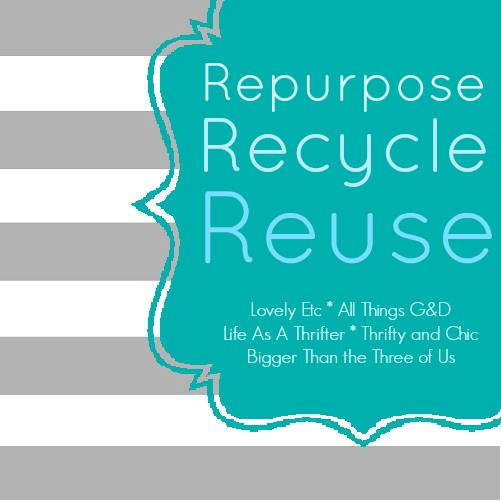 I struggled this month with ideas for this. I've had an idea to make a hose caddy for quite some time, but I felt like it wasn't really "blog-worthy." Then, I reassessed and told myself that it doesn't really matter. We need a hose caddy, we have something to make one and it would be reusing something that we already have. Sometimes, it's ok for things to useful and not beautiful. I would love to have both in a perfect world, but I'll take the useful on this one. =)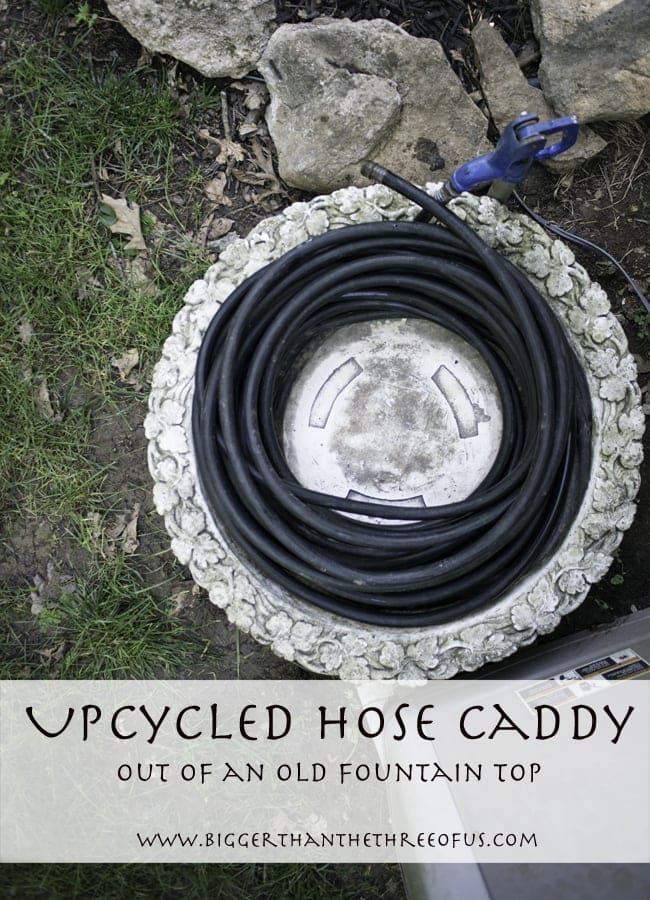 Let me give you a bit of a backstory. When we bought this house, it came with lots of random (nice) outdoor stuff : 5+ outdoor lamp posts, 2+ non-working fountains and a shed of extra planters and stuff. Some things we could make our style and some not-so-much. We got one of the fountains working (more on that in a different post) but the other one had to go. The owner's before us had drilled holes in it to make it a planter, which definitely could be cute. The place they had it and really the only place to have it, just didn't make sense. So, we decided to just disassemble it and sell it. Then, I got to thinking about the bowl of it. It slightly resembles a hose caddy (you know the bowl one's that they have at hardware stores?).  Yep, it could definitely be a hose caddy or that's what I told Luke anyways.
He disassembled it and put the boy to work.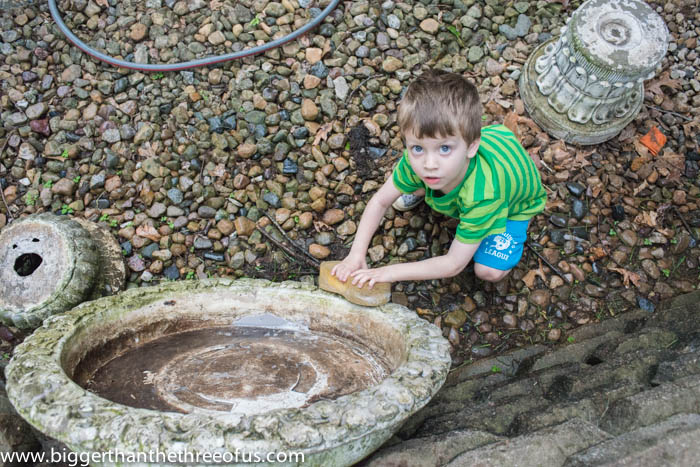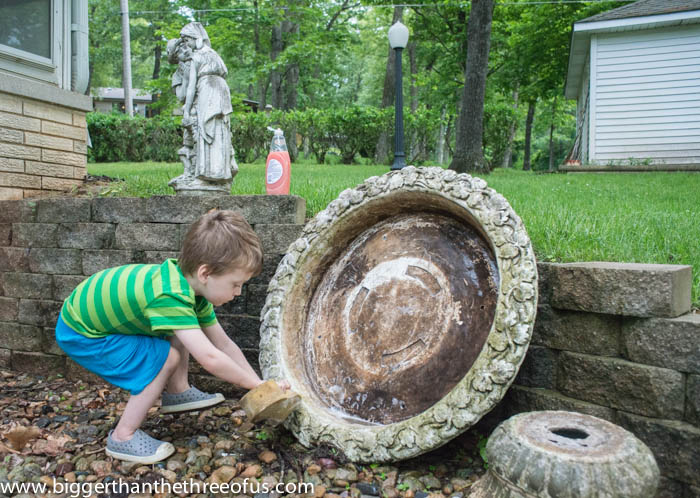 Of course, the hose that we needed it for was on the opposite side of the yard and that thing weighs 130+ pounds. It was quite humorous watching Luke roll it over. =)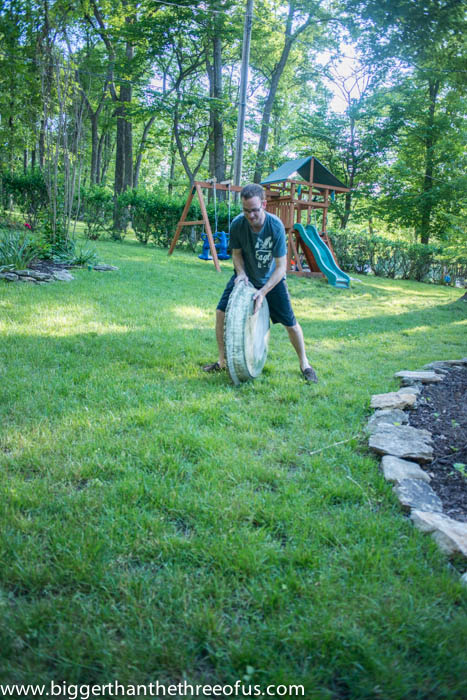 He rolled it to a tight spot between the air conditioner and the stone around the patio.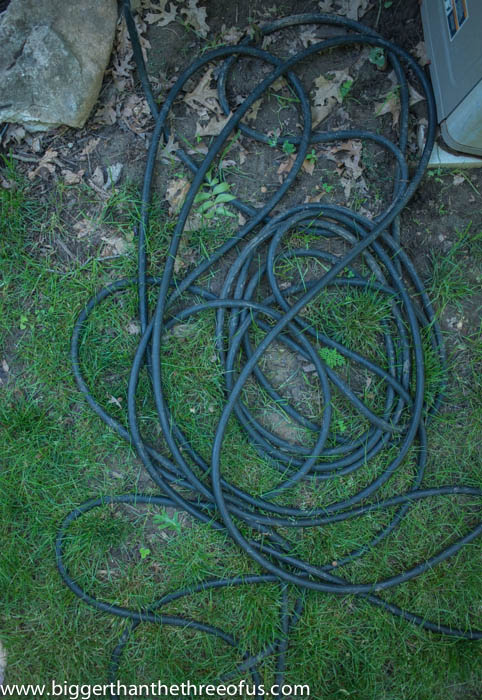 It already had holes drilled for drainage (because they used it as a planter), which is perfect for holding the hose.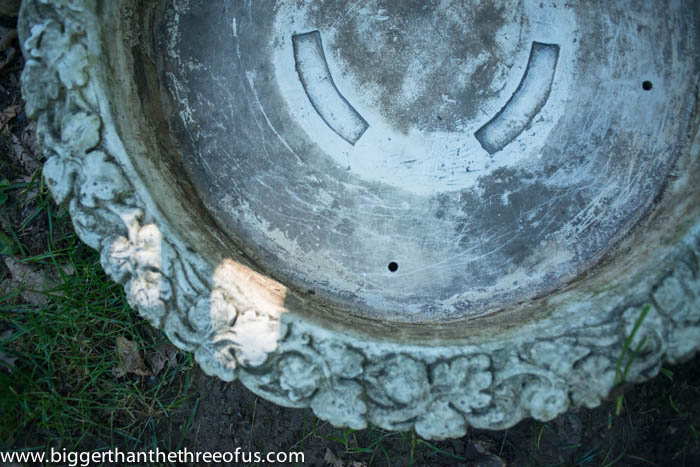 All we did was roll the hose up and stick it in. Pretty easy!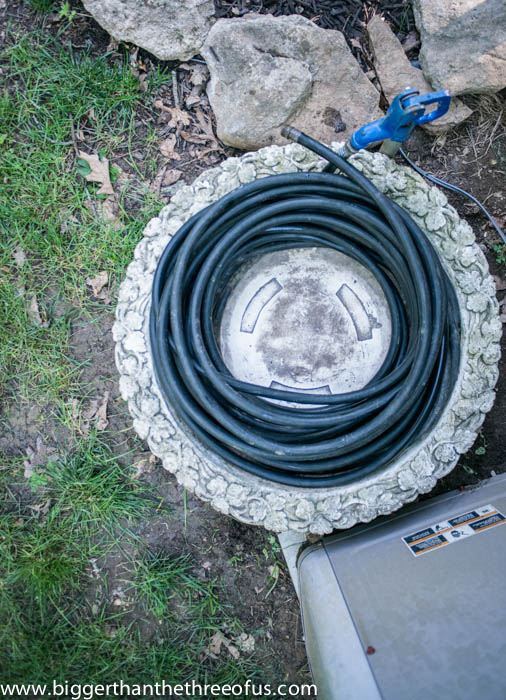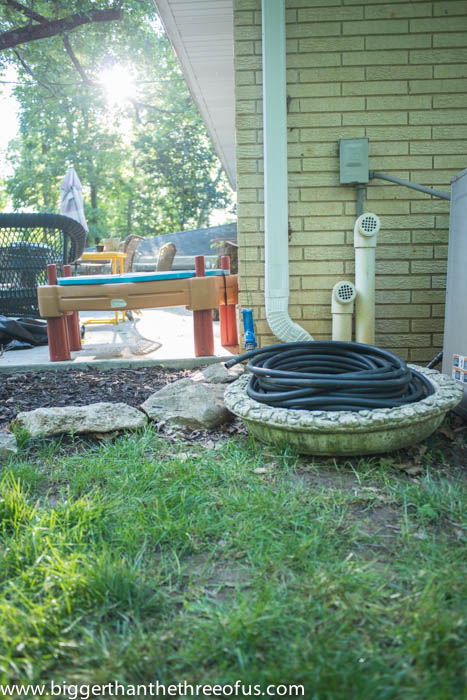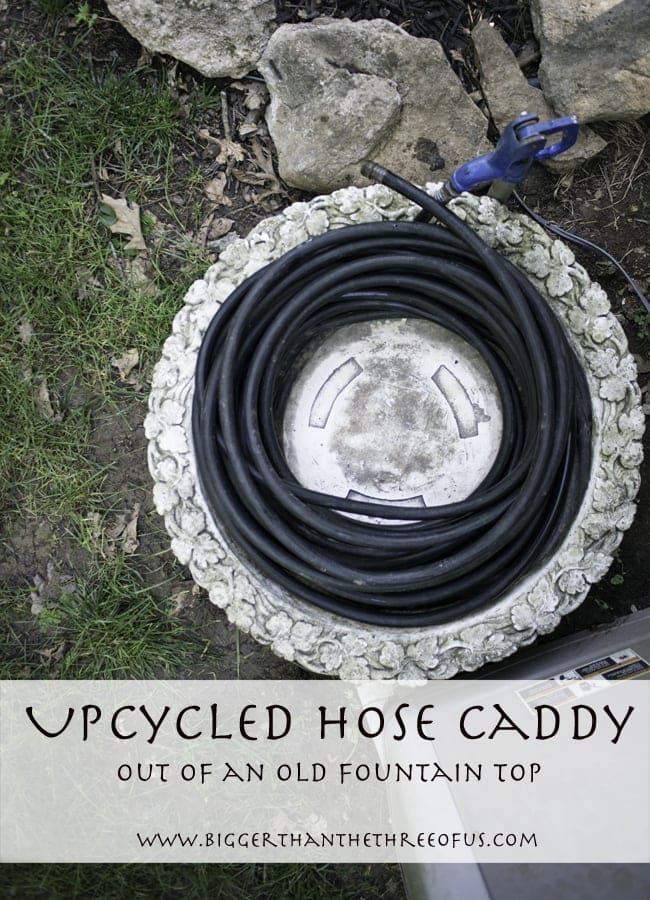 You guys ready to check out what the other ladies came up with? Hope so!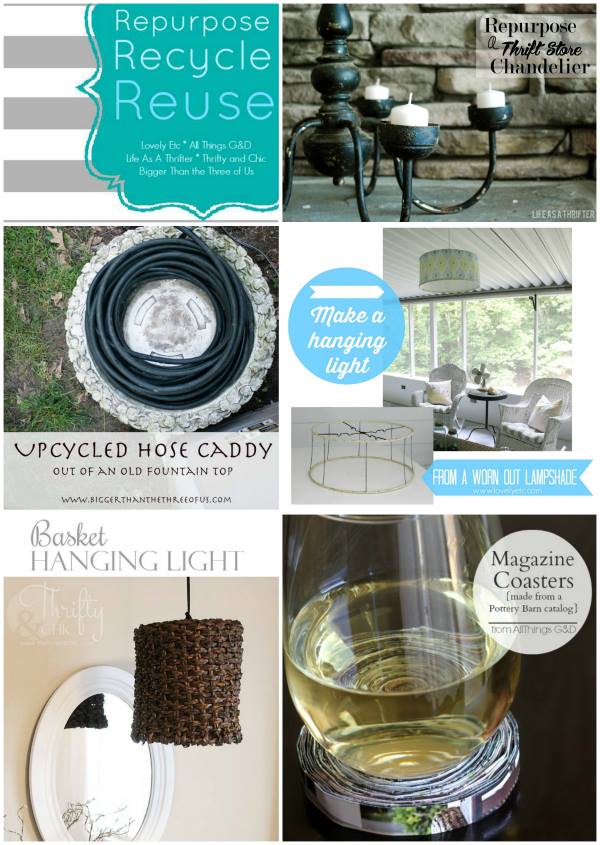 Repurpose a Thrift Store Chandelier - Life as a Thrifter
Basket Hanging Light - Thrifty and Chic
Hanging Light from a Worn Out Lampshade - Lovely Etc
DIY Magazine Coasters - All Things G&D
Linking up to:
C.R.A.F.T., Project Inspire(d), The Makers, The DIY'ers,  The Winthrop Chronicles, Home Stories A-Z, Work It Wednesday,  Fry Sauce and Grits, Liz Marie Blog, The Inspiration Gallery, Creativity Unleashed - The Bold Abode, Remodelaholic, Whipperberry, Tatertots and Jello, Link It or Lump It, The Creative Collection and Frugal Crafty Blog Hop.