Suzannah's Modern Traditional Bathroom Renovation Reveal is what we are talking about on the show today. If you are looking for inspiration for how to take your dated bathroom to a beautiful, calming space in just a month or so, this is the episode just for you!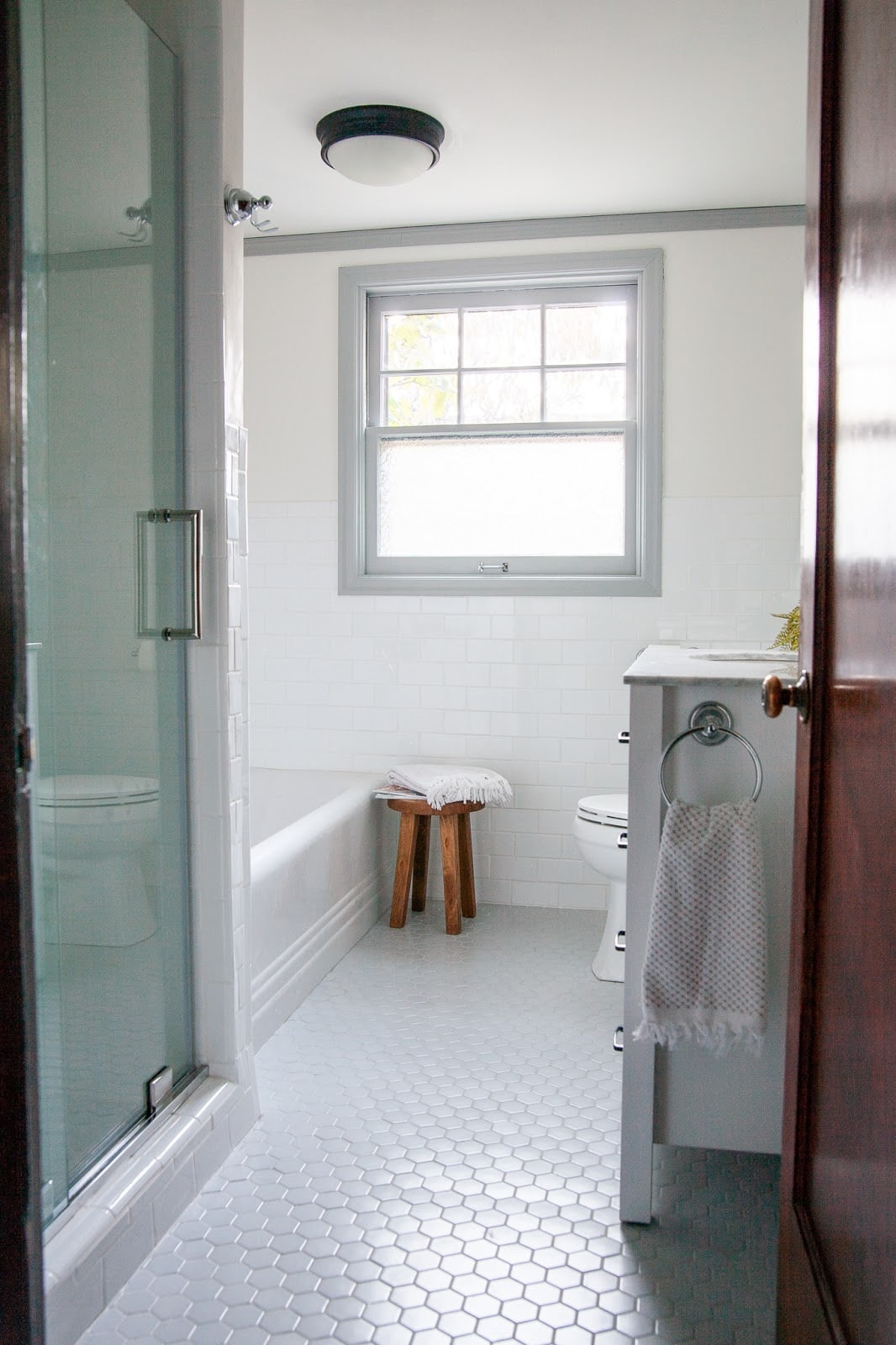 Suzannah's Modern Traditional Bathroom Renovation
Suzannah and her husband recently did a completely DIY full bathroom renovation during the 6-week One Room Challenge. Tile, shower, vanity, fixtures, paint… they put a ton of work into transforming this bathroom, while keeping their home's classic feel. Suzannah shares the behind-the-scenes story of the long design process, favorite luxurious updates, budget, and even what went wrong in this informative episode.
Listen below or find us on your favorite podcast app: iTunes, Stitcher, Spotify, GooglePlay and Overcast
Before Photo of the Modern Traditional Bathroom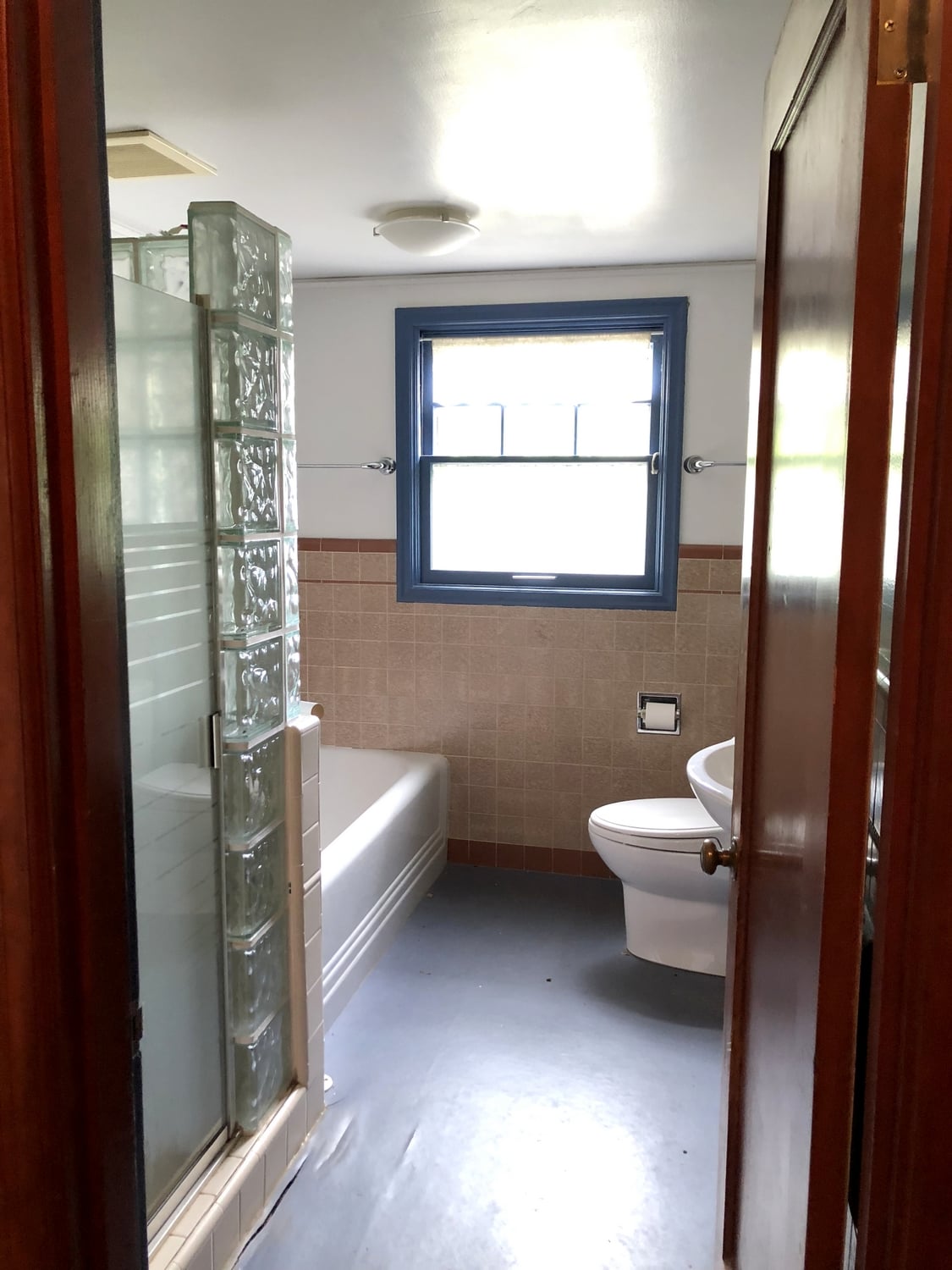 Resources and posts we talked about:
Modern Transitional Bathroom Reveal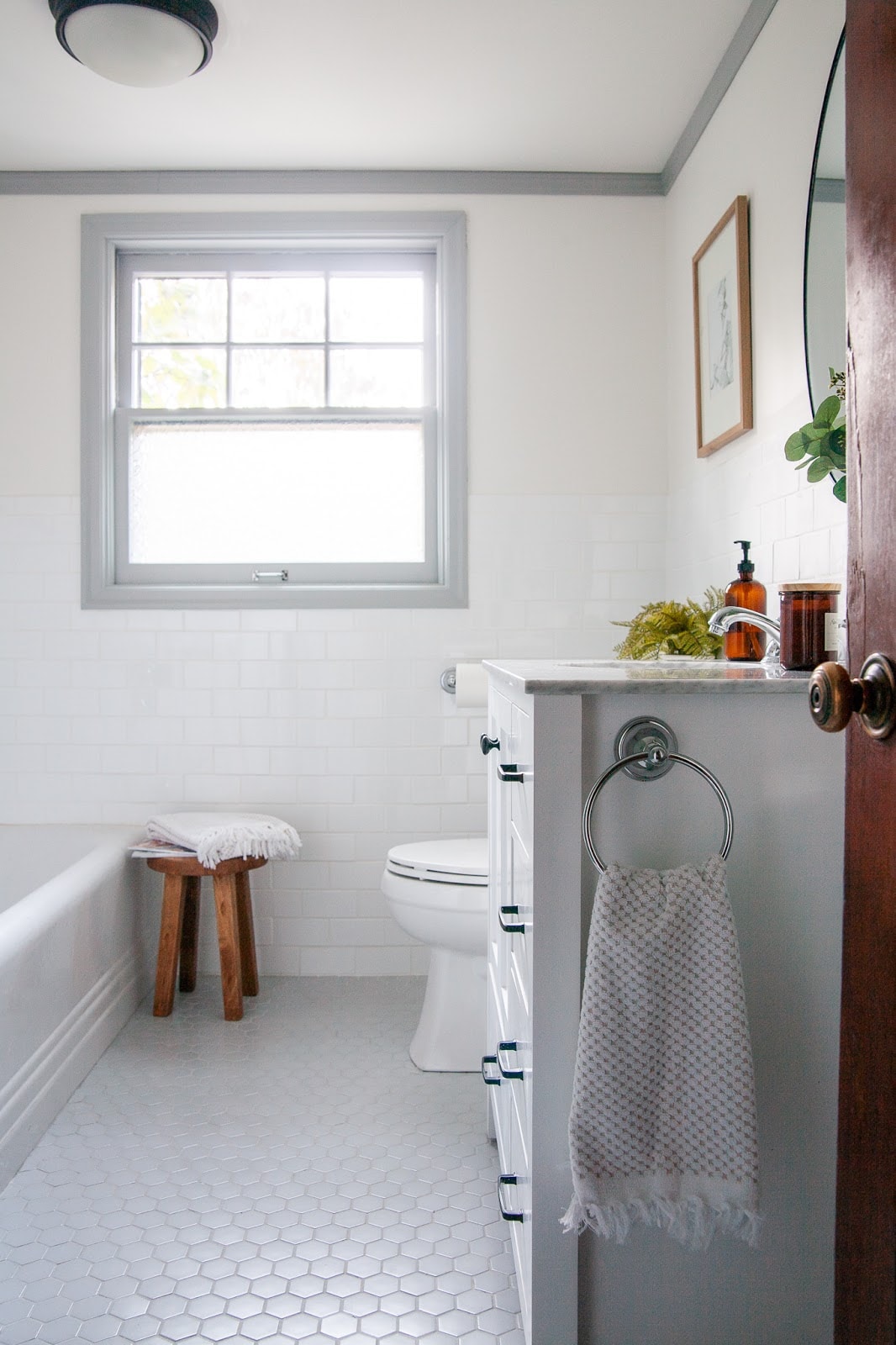 You can find us on our blogs or connect with each of us on Instagram:
And you can join our Facebook group here to connect with other listeners and ask questions!